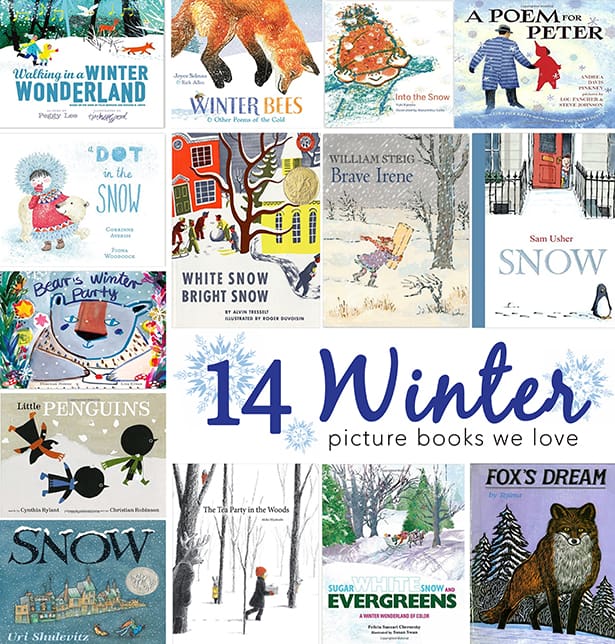 Whenever winter arrives, no matter when it does, it always feels like a
celebration. Especially when covered in a fresh blanket of white. We bundle against the elements and take note from Mother Nature to slow down and savor the quieter season. We gather for holiday parties and share stories of the year passed and our hopes for the coming year.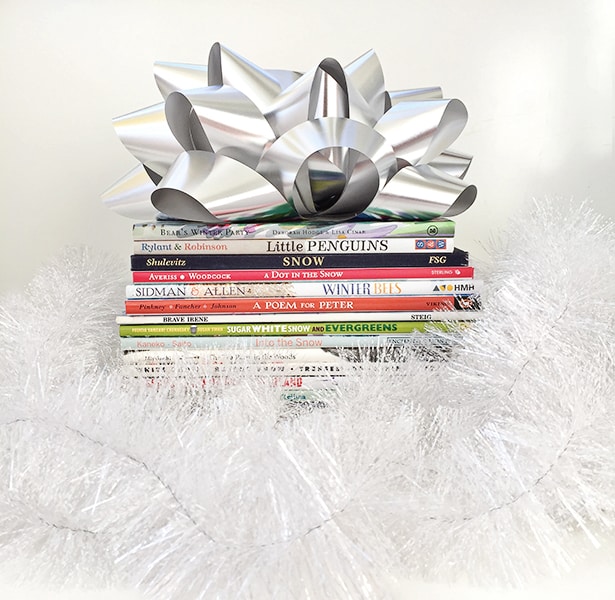 It's a season of generosity and one that binds us together. Many countries
have traditions of socializing during winter months to share both company and stories. In that spirit of camaraderie, we hope you'll settle by the fire and cozy up to these wonderful winter-themed picture books.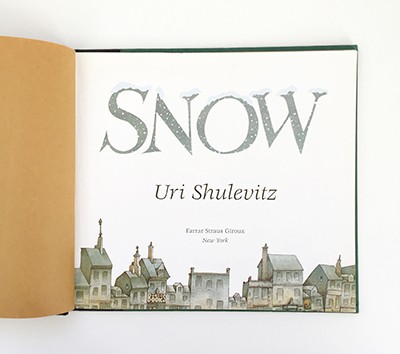 Snow by Uri Shulevitz.
A little boy rushes onto the scene, jubilantly shouting, snow is on the way. The grown-ups doubt his forecast. Then, gently, ever so gently, the first fat snowflake starts to fall. Followed by another. Soon the radio and television announcers and the entire town are slushing through a mountain of powder. With a sweeping old-world setting, this award-winner is a classic for many reasons.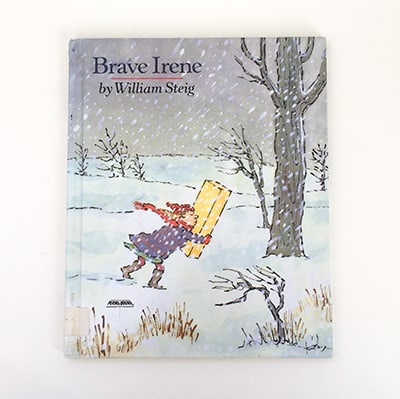 Brave Irene by William Steig.
When Irene's mother becomes ill, it falls to Irene to deliver a dress to the duchess. Through a blustery and almost impassible storm, she pushes. Shouting against the wind, and bossing the elements, the young protagonist is determined to complete her errand. A picture book for slightly older children, but a story for the entire family.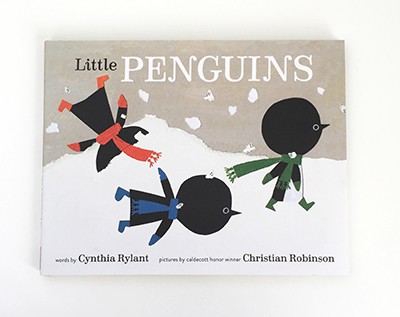 Little Penguins by Cynthia Rylant, illustrated by Christian Robinson.
A waddle of penguins awake to find snowflakes falling. Ready for an outdoor excursion they pull on mittens, heavy socks, boots, and matching scarves. Together they roll in the snow, relishing winter's glory. Told with few words, this seemingly simple tale is a delight. Perfect for even the smallest child.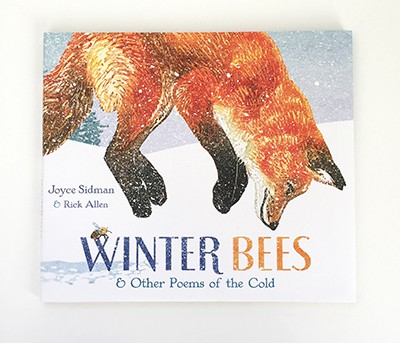 Winter Bees by Joyce Sidman, illustrated by Rick Allen.
A collection of poems, told through the voice of each animal. Swans settle into sleep, while voles burrow under frozen ground. Listen to the chickadee's song and watch as the world starts to melt when spring comes again. A glossary and informative sidebars provide detailed facts about each animal. A must for animal lovers.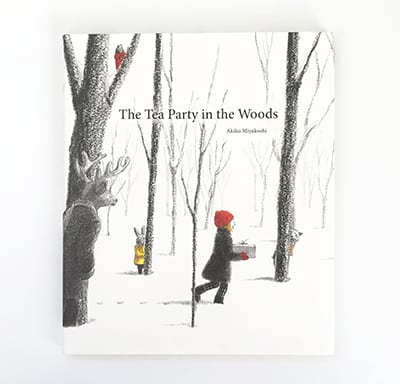 The Tea Party in the Woods by Akiko Miyakoshii.
When Kikko discovers that her father left the pie intended for Grandma she treks off in search of her father, following his tracks in the fresh snow. However, she discovers the man she was following wasn't her father at all, but a great big bear. Soon she enters a mysterious house, where a gathering of animals are delighted to welcome her to their party. With minimal charcoal illustrations this book is a rare and remarkable gem.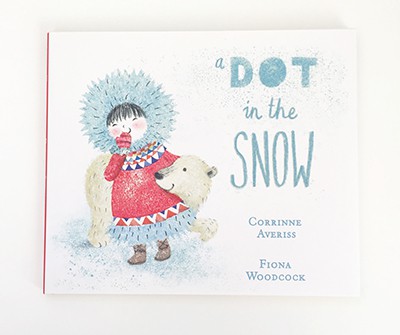 A Dot in the Snow by Corinne Averiss, illustrated by Fiona Woodcock.
A polar bear cub uninterested in learning how to fish wanders off and sees a red dot in the snow. Slowly the dot comes closer, turning into a pink-cheeked child. Together the two slide through the snow, until a mitten goes missing and the little cub dives after it. In many ways this sweet story reminds us of Blueberries for Sal.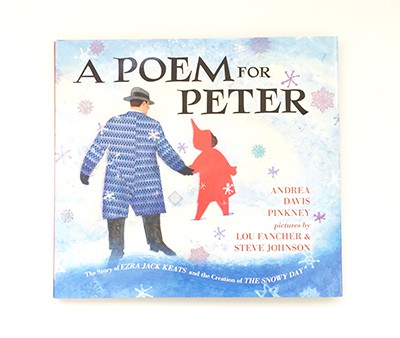 A Poem for Peter by Andrea Pinkney, illustrated by Steve Johnson and Lou Fancher.
Snow is nature's we-all blanket. When Snow spreads her sheet, we all glisten. When Snow paints the streets, we all see her beauty. Snow doesn't know who's needy or dirty or greedy or nice. Snow doesn't choose where to fall. A compelling account of Ezra Jack Keats, the man behind the cherished award-winning book, The Snowy Day.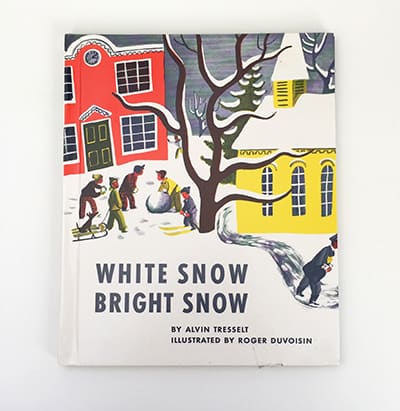 White Snow, Bright Snow by Alvin Tresselt, illustrated by Roger Duvoisin.
The postman and farmer predict snow. A woman with an aching toe knows that always means snow. Children stand watch, waiting for the first snowflake to fall. And so the familiar story goes. Each one with a special task, before, during, and after the snow falls. Beloved by generations, this is a classic for good reason.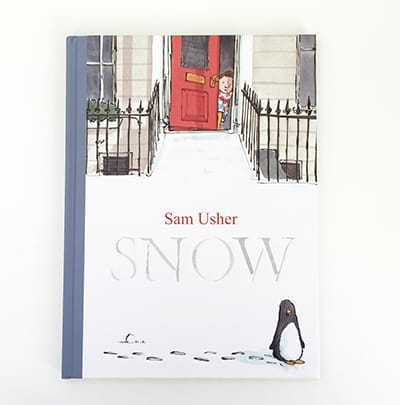 Snow by Sam Usher.
A young boy wakes to fresh snow and all he wants to do is go out in it, preferably before anyone else does. But he has to wait for his granddad. Waiting takes forever. But finally, when Granddad is ready to go, the two head to the park for an adventure of giant proportions. A really special book worth seeking out.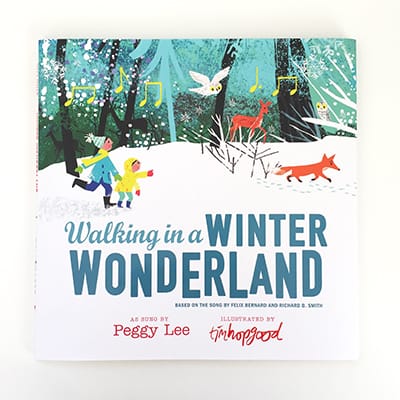 Walking in a Winter Wonderland by Richard Smith & Felix Bernard, illustrated by Tim Hopgood.
For holiday music lovers everywhere, this illustrated rendition of the holiday classic is a new book you won't want to miss. With vibrant and jazzy images, you can't help singing, rather than reading, this book.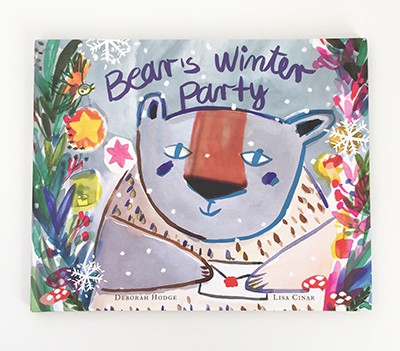 Bear's Winter Party by Deborah Hodge, illustrated by Lisa Cinar.
Bear feels at home in the forest, but he also feels lonely. Then he has an idea to invite his friends over for a winter party. He sets out and delivers each invitation and returns home to ready his den for guests. He looks out, wondering if anyone will come. Then, one by one, the chickadee, hare, fox, and other friends cross his threshold for an evening of baked goods, dancing, and merriment. As his guests leave and bear falls into his deep winter sleep, he knows that come spring he'll have a forest full of friends. With sweeping watercolors and a recipe for ginger cookies in the back, you can't help but be inspired to throw your own winter party.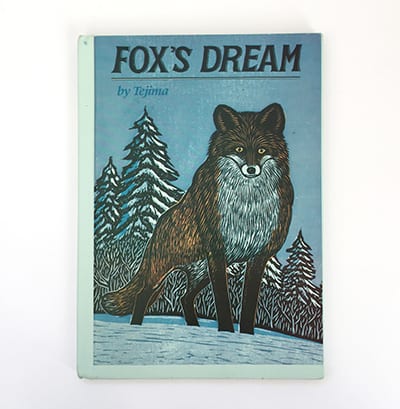 Fox's Dream by Keizaburo Tejima.
In the deep woods at midnight all is still, except for the sound of the fox's footsteps. Hungry and cold he wanders, first chasing a hare, and then stopping at a forest of ice. Memories of warm summer days flood his mind. As morning breaks he is greeted by another traveler, a welcome assurance that winter will not last forever. The bold colored woodcuts make this story an immediate favorite.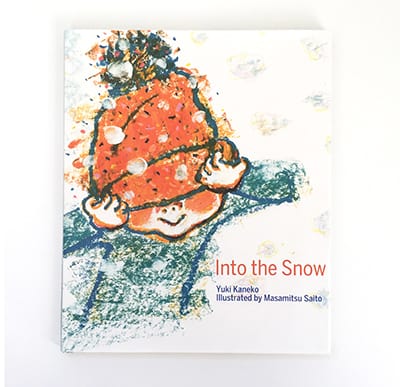 Into the Snow by Yuki Kaneko, illustrated by Masamitsu Saito.
A child peeks out the window, watching the snow fall down. Bundled up, with sled in hand, he heads out to play. Content and cold, he returns for a cup of hot chocolate. A familiar and simple story, made fresh again with mixed-medium illustrations that radiate movement and light. An exquisite rendition of childhood enthusiasm.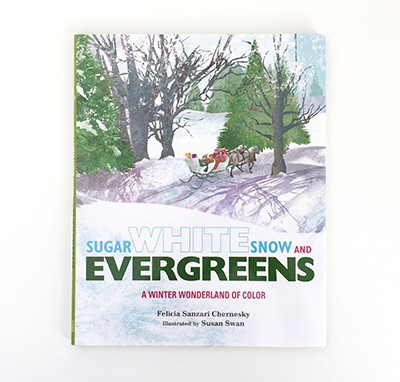 Sugar White Snow and Evergreens by Felicia Sanzari Chernesky, illustrated by Susan Swan.
When sugar snow falls, the colors on the farm become vibrant and fresh against a crisp white backdrop. Follow a small family as they hunt for winter's gold (maple syrup). With a kaleidoscope of color, this rhyming book makes a delicious breakfast-time read.
What are your favorite winter holiday picture books?
Check out more creative ideas for the holidays here!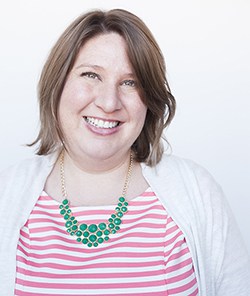 Miranda is a former librarian turned stay-at-home-mom and children's book reviewer. She enjoys nothing more than recommending restaurants and books to anyone who will listen. You can find her blog, My Bookbloom or follow her as @bookbloom on Instagram.
______________________________________________________________________________________________________
Disclosure: Some of the links in the post above are "affiliate links." This means if you click on the link and purchase the item, we will receive a small affiliate commission. Regardless, we give our promise that we only recommend products or services we would use personally and believe will add values to our readers.