My kids think eating anything on a stick is more fun. And I have to admit, there's something about cut-up miniature foods that make them even more appetizing. If your kids love finger foods, I've rounded up some super fun kebab ideas they'll love. There are yummy breakfast ideas like French toast kebabs or delicious dinner options from chicken and waffles to fajitas. Of course you can't forget dessert! These tantalizing treats on a stick, like candy and banana split kebobs, also make great party foods.
What are your favorite foods to serve kids on a stick?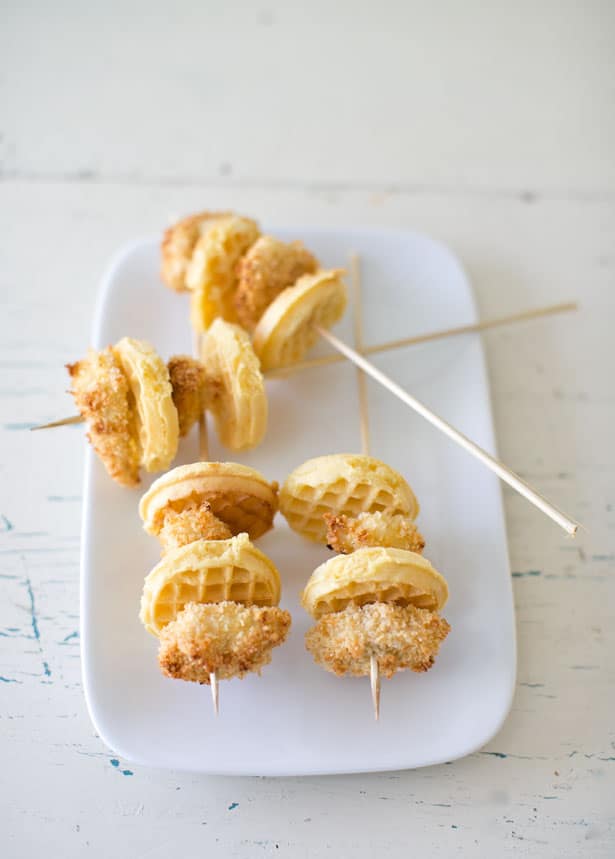 Chicken and Waffles On a Stick (via hello, Wonderful)
A revamp of the classic Southern dish, these baked panko crusted chicken bites are healthier than the fried version.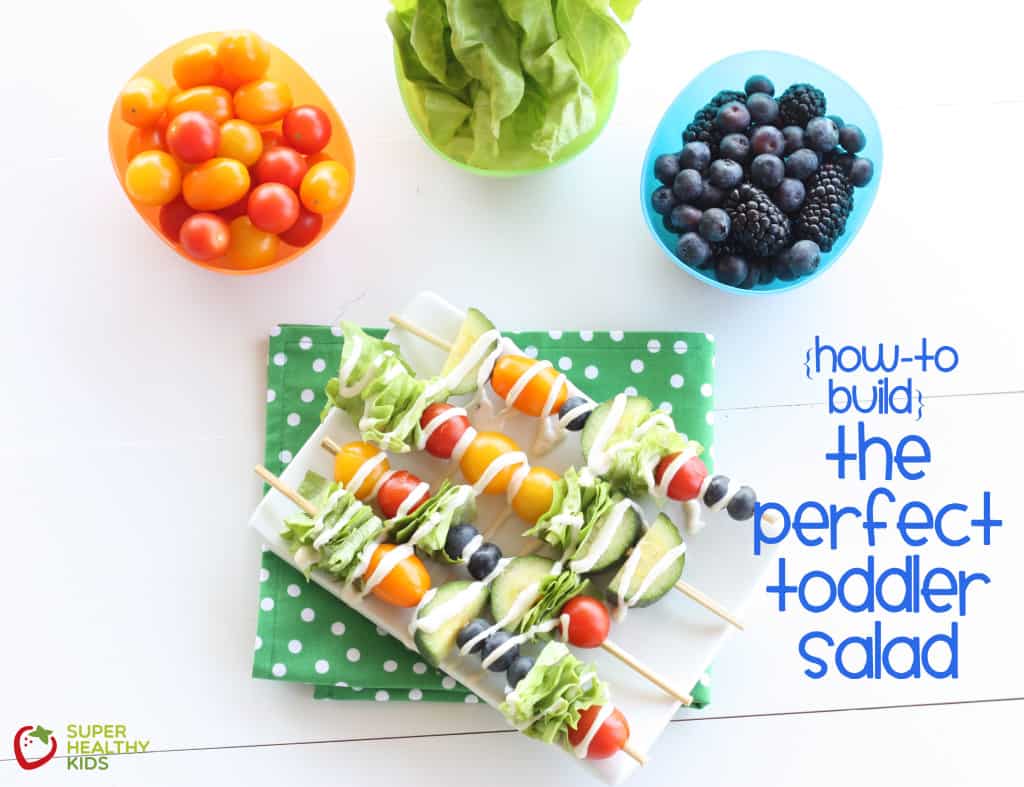 Toddler Salad on a Stick (via Super Healthy Kids)
Find out how to construct the perfect toddler salad to encourage healthy eating with lots of tips on ingredients bases off the season.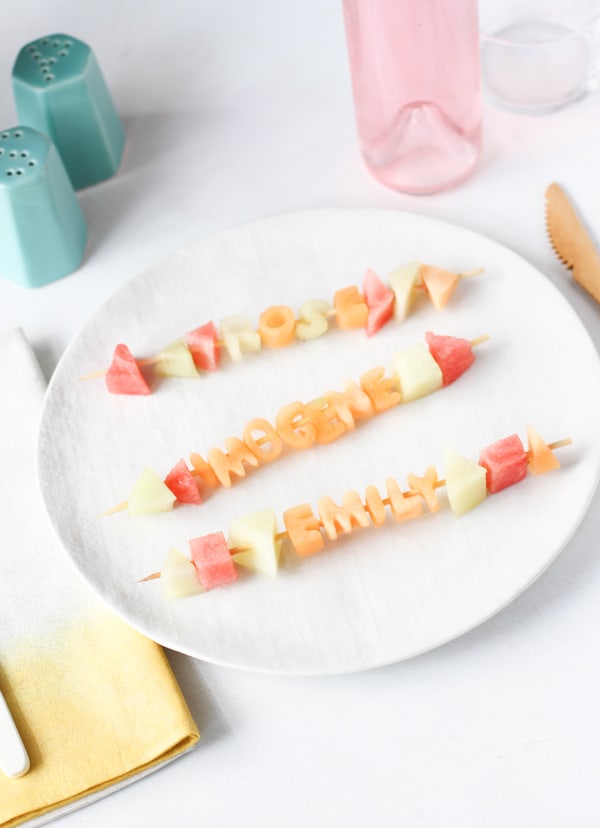 Fruit Name Kebabs (via Creative Live)
Kids will love eating their personalized name kebab which also makes a fun and edible place setting.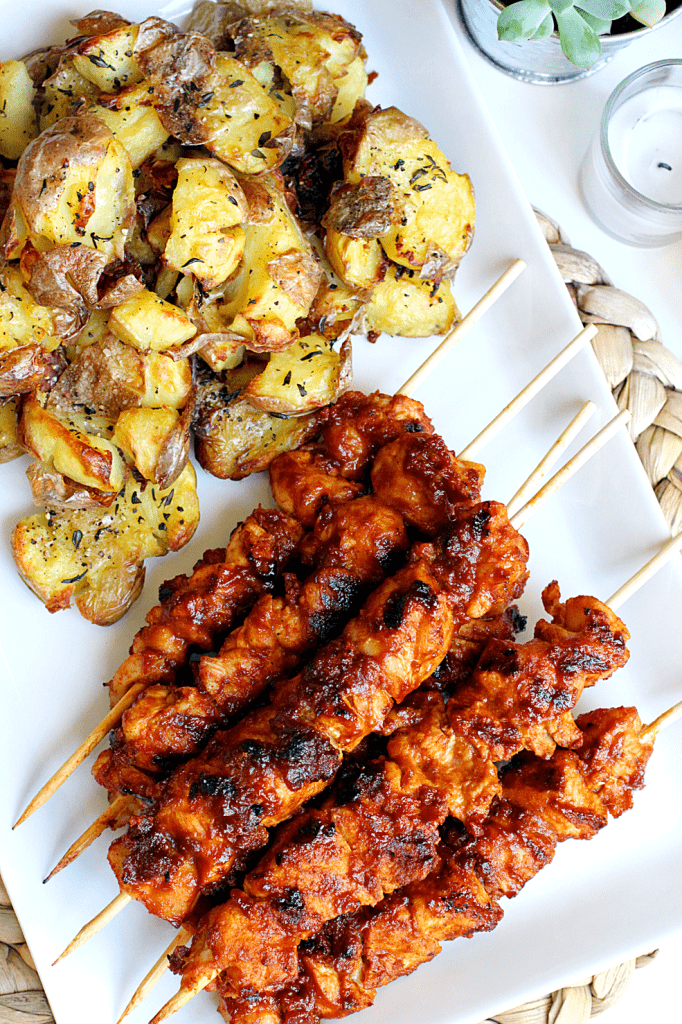 Grilled BBQ Chicken Kebabs (via Two of a Kind)
A delicious and saucy way to serve up BBQ chicken that's sure to be a hit among the whole family.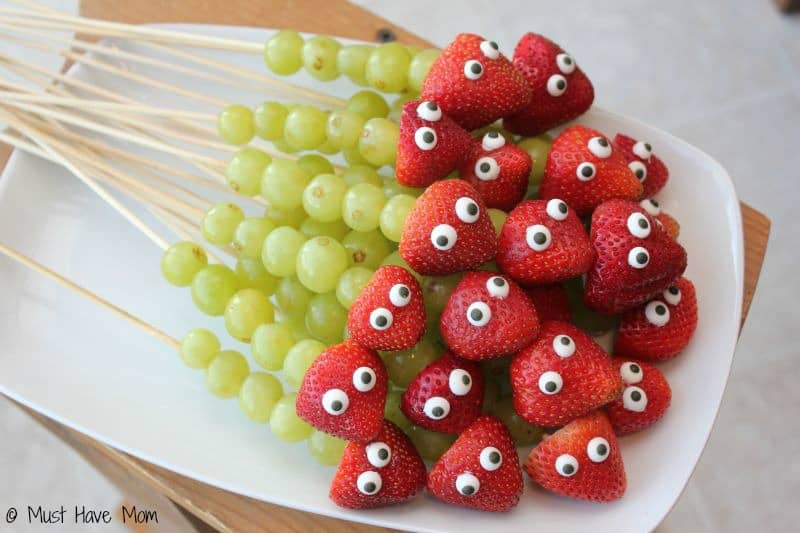 Fruit Caterpillar Kebabs (via Must Have Mom!)
These adorable caterpillars are a simple way to amuse your kids while eating their fruit!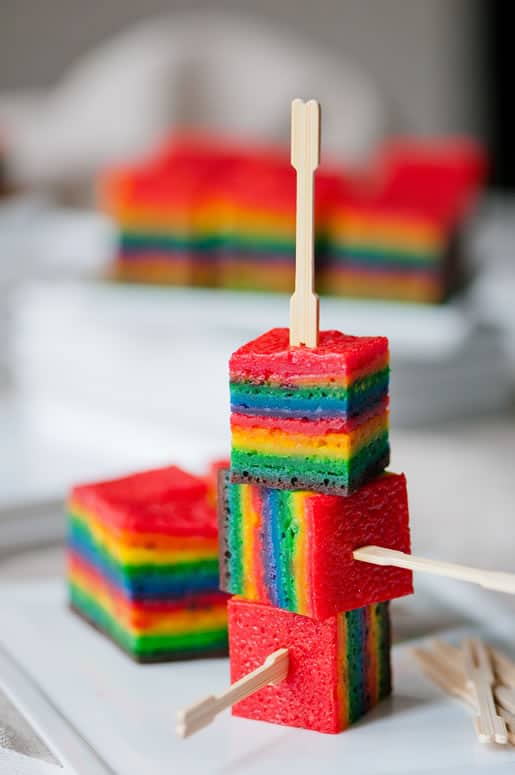 Rainbow Cubes (via Hungry Rabbit)
What kid doesn't like rainbows? Make bite-sized cake for all the kid to enjoy in one colorful and bright palate.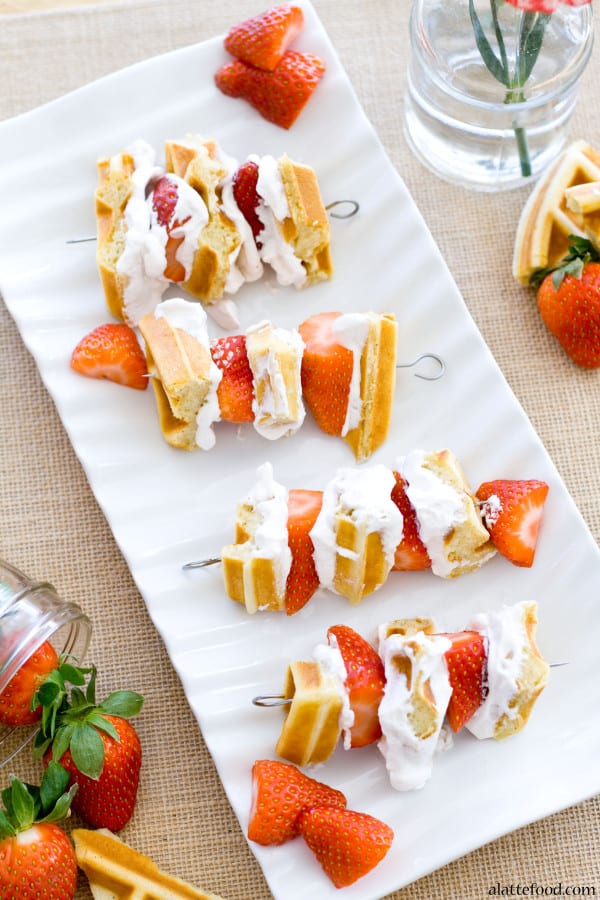 Strawberry Waffle Skewers (via A Latte Food)
Yum. A totally indulgent but worth it brunch idea for those lazy weekend mornings.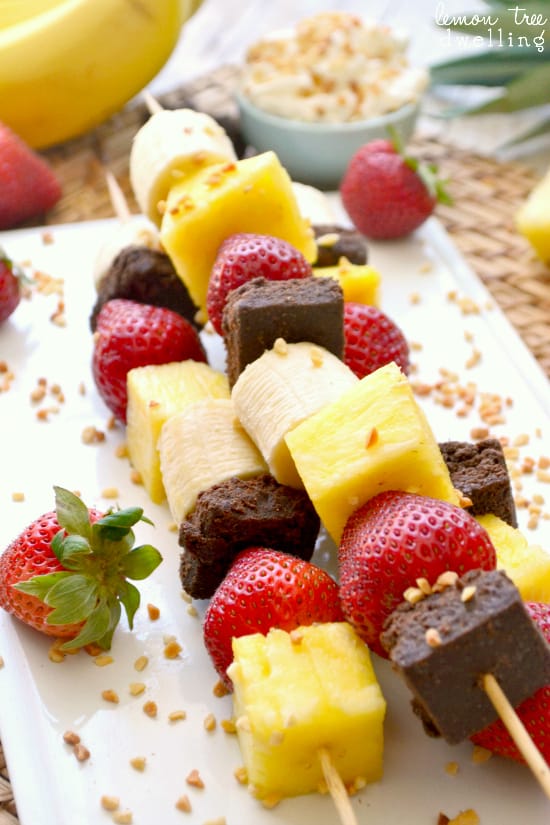 Banana Split Kebabs (via Lemon Tree Dwelling)
Serve this banana split on a stick with a yummy creamy dip for a reinvented sundae.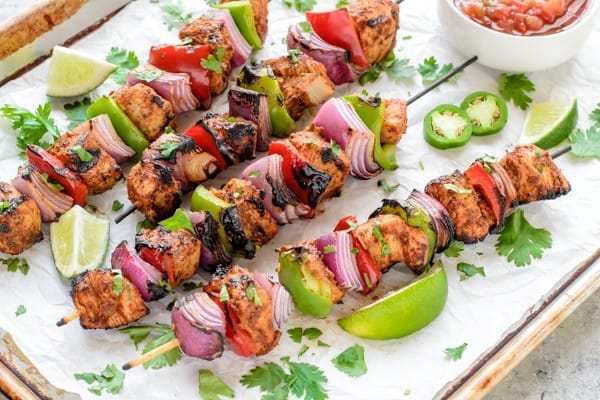 Fajita Chicken Kabobs (via Well Plated)
Here's another delicious dinner idea that's perfect for those days you just want to grill and put something on the table.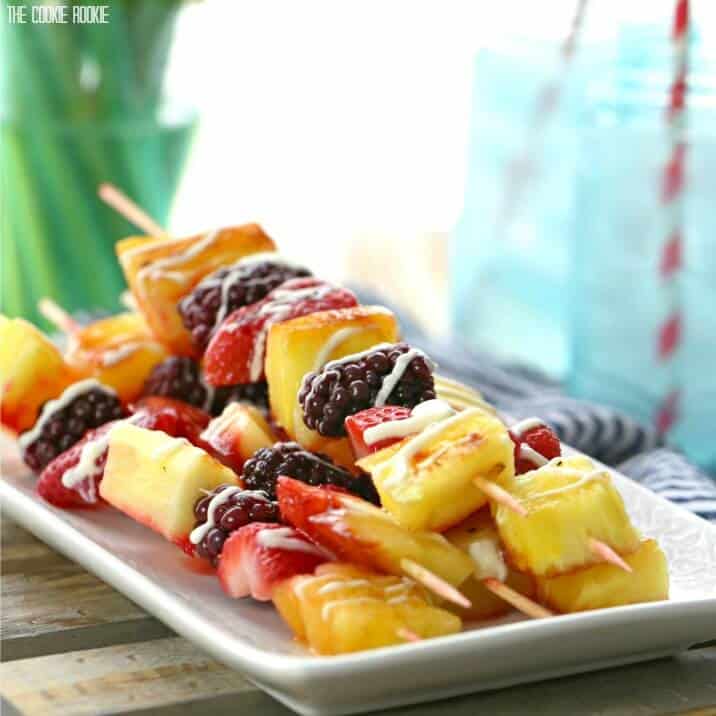 Grilled Fruit Kebabs (via The Cookie Rookie)
Grilling fruit brings out their flavor and makes a refreshing and light dessert.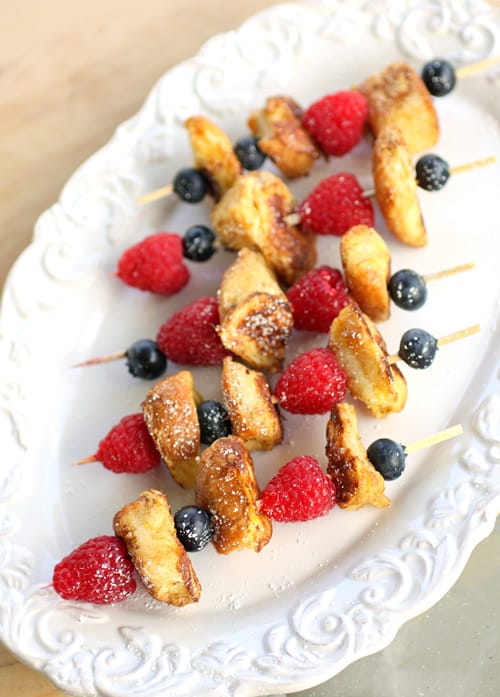 French Toast Kebabs (via Tablespoon)
You've seen waffles on a stick so there's no reason why French toast can't be included too. Make this yummy bite-sized breakfast food to start off the day on a fun note.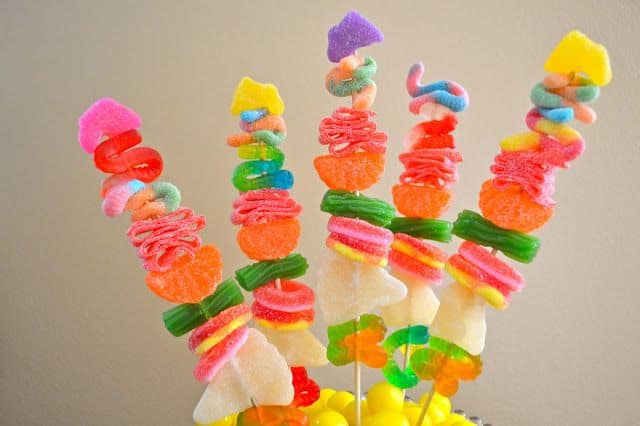 Candy Kebabs (via A Dose of Serendipity)
Totally realize this isn't the healthiest food to serve the kids, but these candy kebabs are sure pretty and colorful to admire. They also make cute party favors!