Celebrating the 4th of July is as much about spending time as a family bonding over great food and fun activities as it is about celebrating our nation's independence. Get the kids excited to display some USA pride with these festive crafts, fun for your outdoor BBQ or gathering this year. Decorate rustic flags or sport patriotic temporary tattoos. Make spirit wands and safe sparklers for the kids. Or decorate your party with red, white and blue balloons with rocket favors to hand out. These poppin' ideas are fun for the whole family!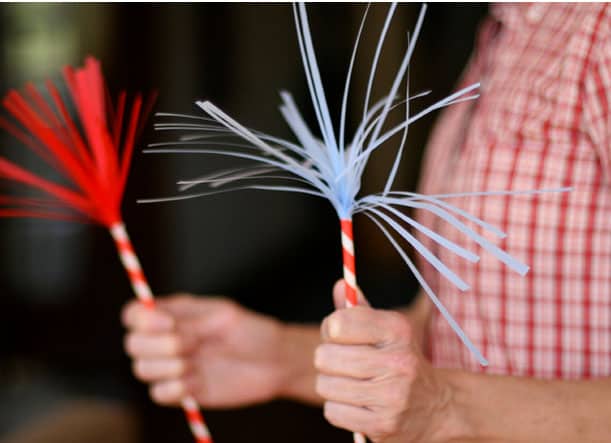 Paper Sparklers (via Momtastic) Not only are these fun paper sparklers easy to assemble, they're safe for little ones to join in on the fun and wave around.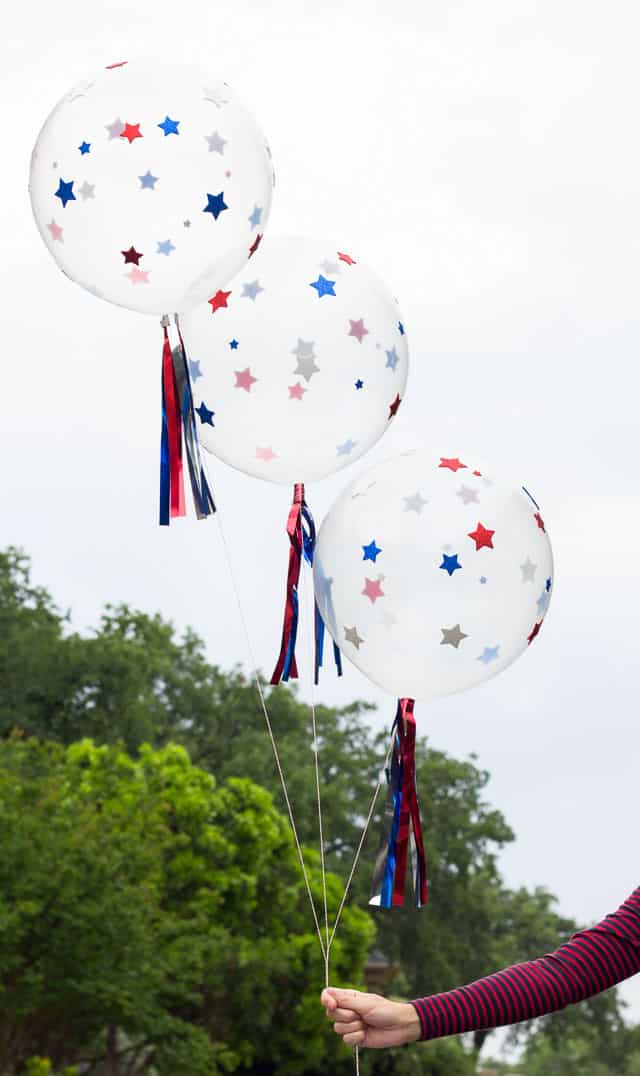 4th of July Balloons (via Design Improvised) It's not a party without balloons. Find out how to turn plain ones into festive red, white and blue star balloons with streamers.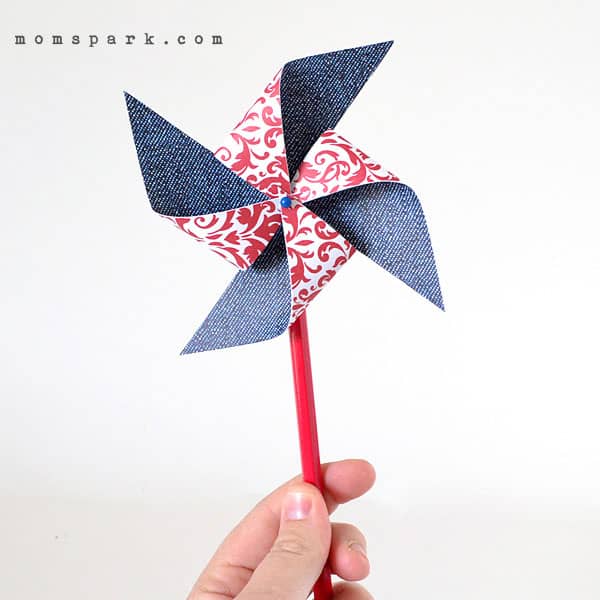 Paper Pinwheels (via Mom Spark) Hand these out as favors, use them as centerpieces or fun decorations. These easy paper pinwheels are simple to make with tons of appeal.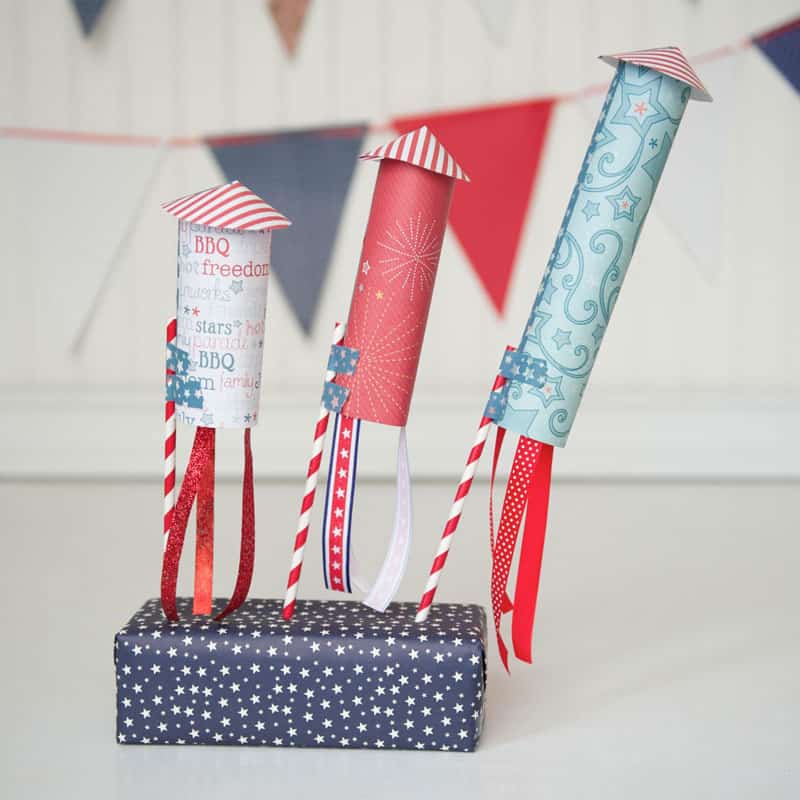 Paper Tube Rockets (via Kix Cereal) These cute paper tube rockets are a fun recycled craft for the kids to celebrate the 4th with a bang.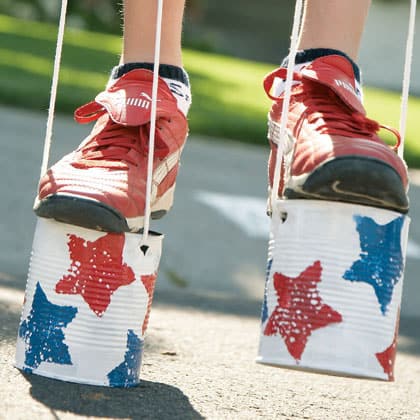 Tin Can Stilts (via Spoonful) This classic game done up in patriotic colors will get kids having fun in leaps and bounds at your next 4th of July party.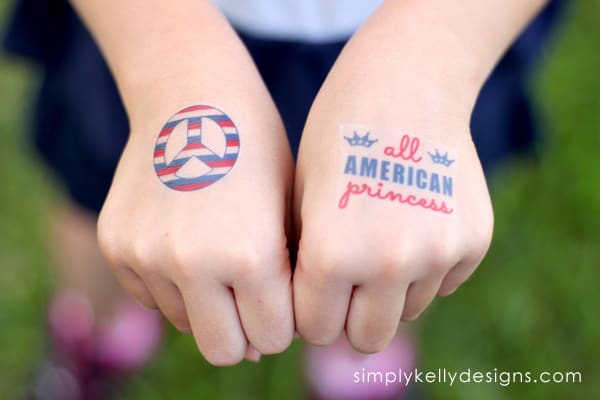 4th of July Temporary Tattoos (via Simply Kelly Designs) Get the kids excited to show off their USA pride with these fun Independence Day tattoos you can print out!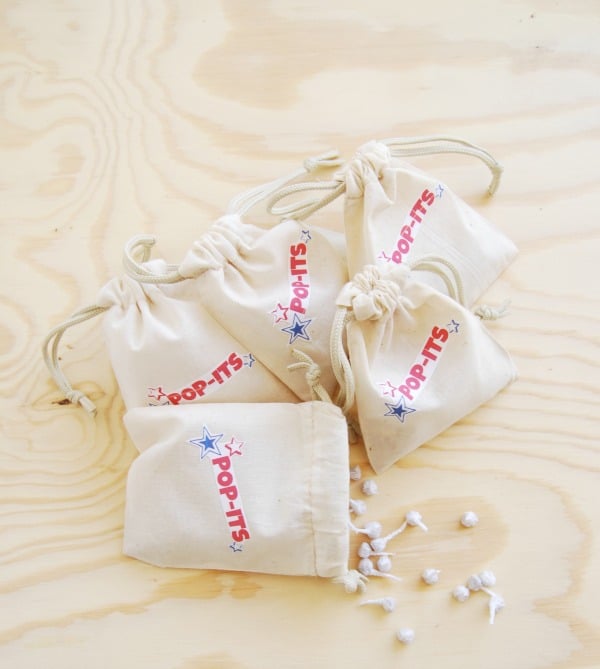 Pop-It Favor Bags (via The Proper Pinwheel) Here's a neat way to keep all those little poppers in place with this cute iron on transfer favor bag design.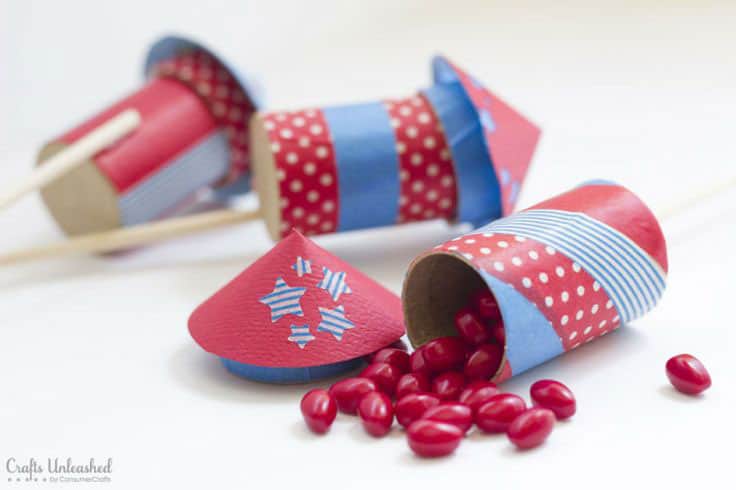 Firecracker Favors (via Crafts Unleashed) These bright firecracker favor tubes are so much fun for kids. Fill them with your favorite candies, confetti, toys or trinkets.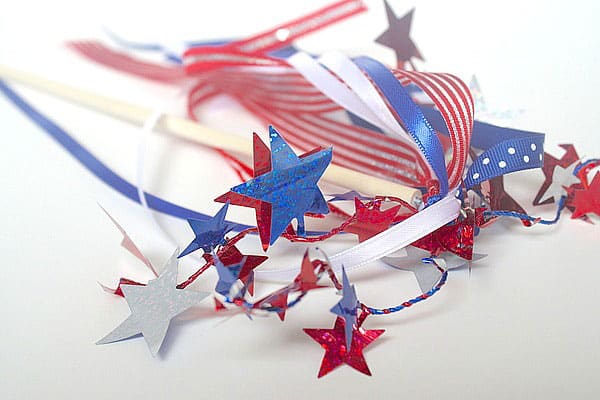 Spirit Wands (via Buggy and Buddy) Kids will love waving around their own red, white and blue sparkly spirit wand as a safe alternative to firecrackers.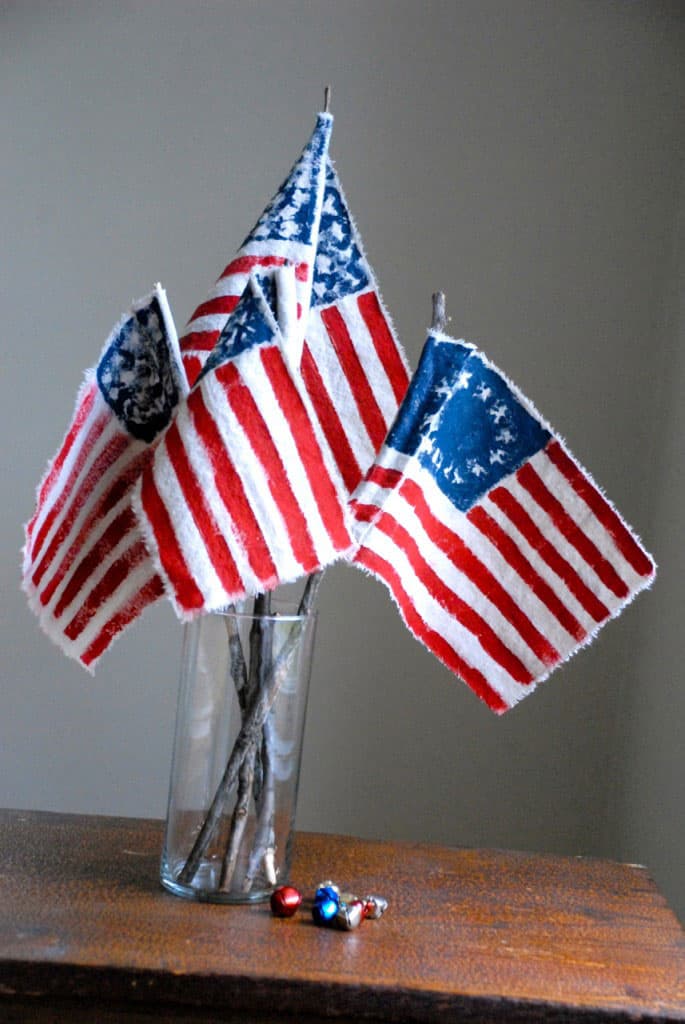 Rag Flags (via Family Chic) These rustic canvas flags are a bright way to decorate for the 4th and get the kids involved in a fun painting project at the same time.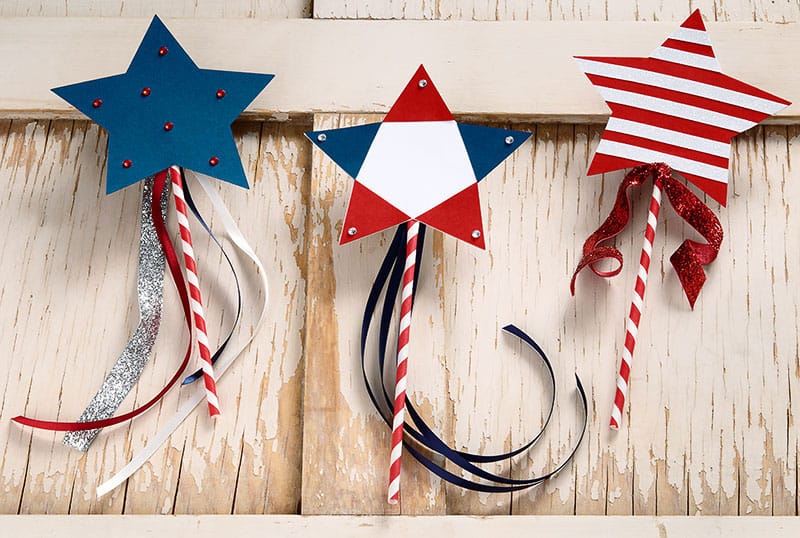 Ribbon Wands (via Paper Source) Star-spangled wands are the perfect accessory for little ones to wave around at any Independence Day party.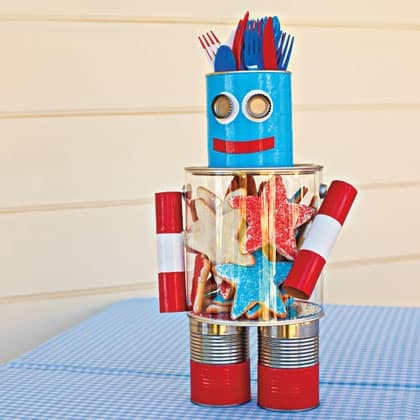 Patriotic Robot (via Spoonful) Who can resist this adorable "Patri-botic" android? He's just the right color for any patriotic party and doubles as a functional centerpiece and fun craft to boot!