Have you heard of quiet books? They're typical cloth or felt interactive books filled with "quiet" activities to keep busy toddlers and preschoolers engaged. Many offer learning activities such as numbers and letters. Or practical, everyday skills like laundry or brushing your teeth. Not only are these a fun and interactive way for your tots to learn, they're also great for practicing fine motor skills like tying shoelaces, placing objects into designated slots and even braiding hair! We've gathered some awesome quiet books, pages, and patterns you can buy or DIY to get you started.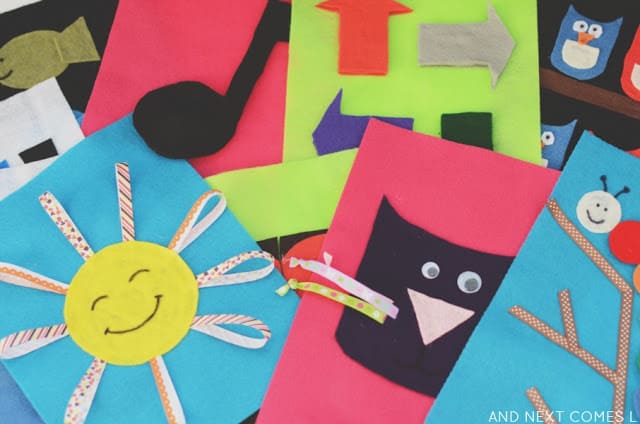 Quiet Book Printable Patterns (via And Next Comes L)
This awesome pack of 10 printable designs walks you through how to make your own quiet book in just 3 days with simple steps and assembly.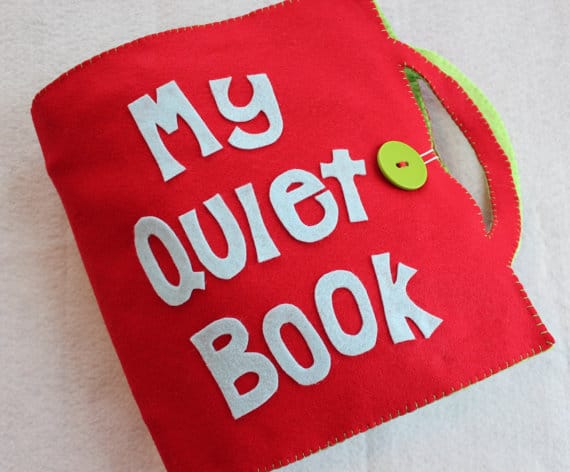 Personalized Quiet Book (via Rose in Bloom Creations)
Get a custom quiet book made for your little one with 4 pages and custom name cover.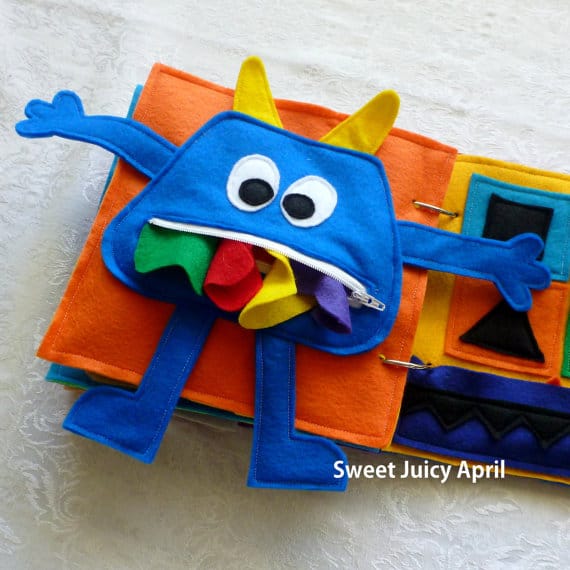 Monster Mouth Zipper Quiet Book Page (via Sweet Juicy April)
This cute not scary monster has a fun zipper kids can add felt food scraps in over and again.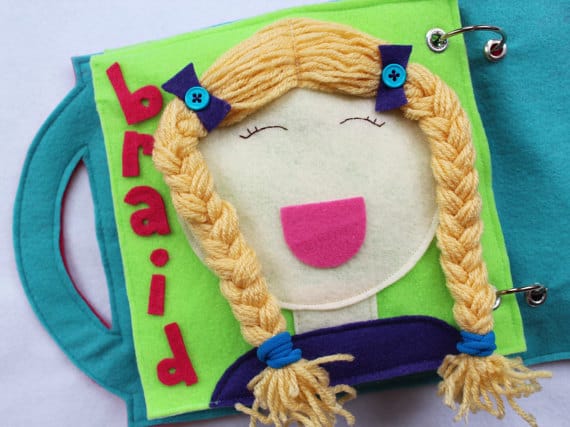 Braiding Hair Quiet Book Page (via Rose in Bloom Creations)
Learn how to braid! Why not also make it a self-portrait? Hair color, bow and shirt color are fully customizable options.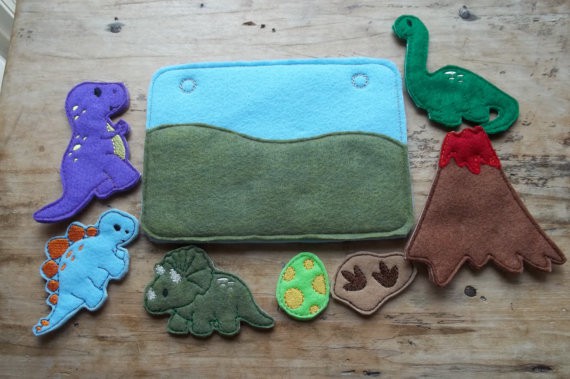 Dinosaur Quiet Book Page (via Rags 2 Riches Crafts)
This one's perfect for the dino lover and includes 4 cute felt dinosaurs, 1 egg, fossil and volcano.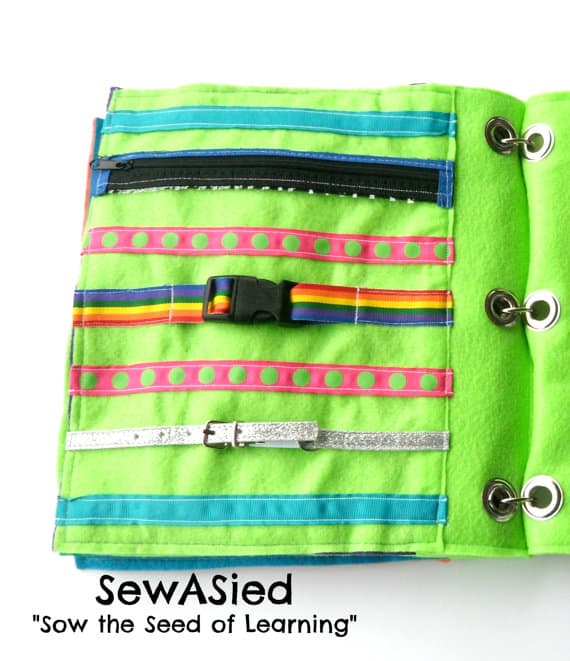 Buckles Quiet Book Page (via SewASied)
Keep the kids busy with buckles, zippers and clips to hone those fine motor skills.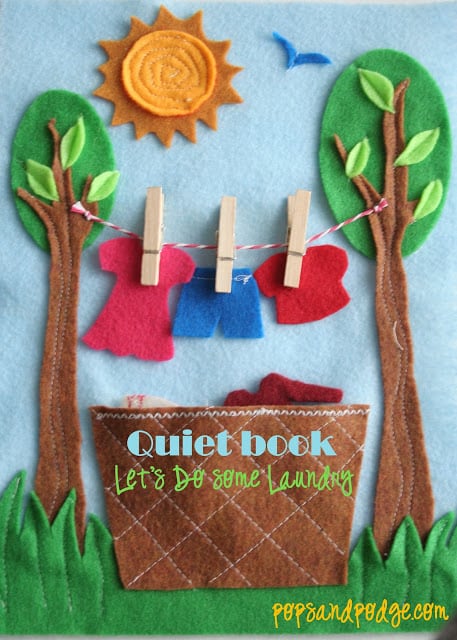 Laundry Quiet Book Page (via Pops & Podge)
Laundry won't be a chore with this cute felt clothespin activity.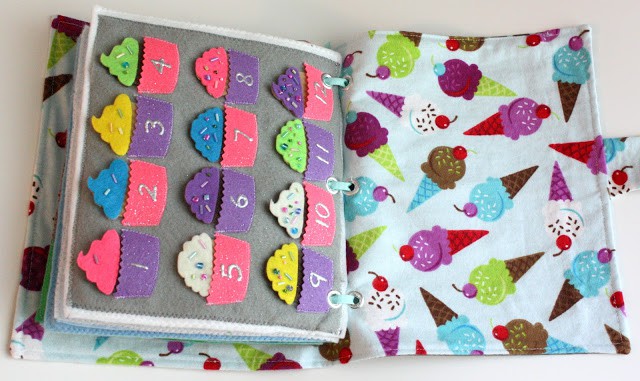 Cupcake Counting Quiet Book Page (via Bubbles & Bobbins)
The sweetest way to count and learn numbers with these adorable cupcake number inserts.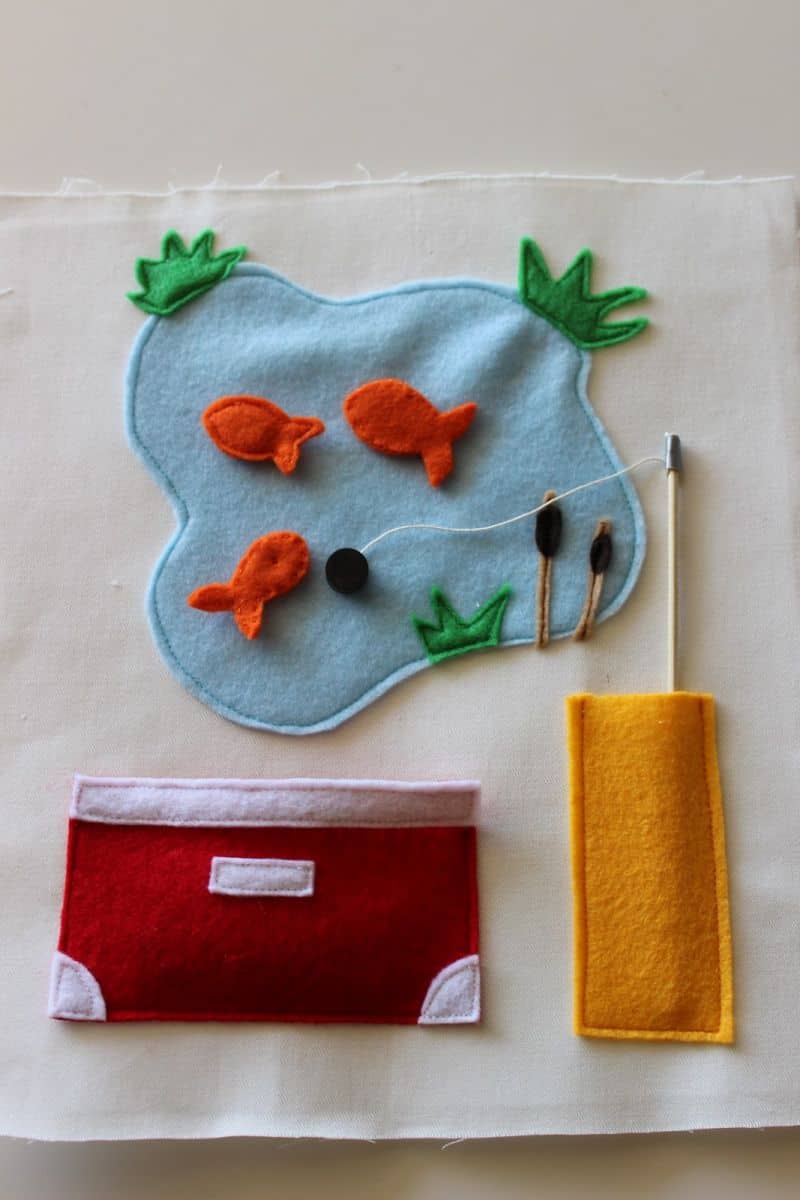 Felt Fishing Quiet Book Page (via McAdams Family)
Have some under the sea fun with this fantastic felt fishing activity!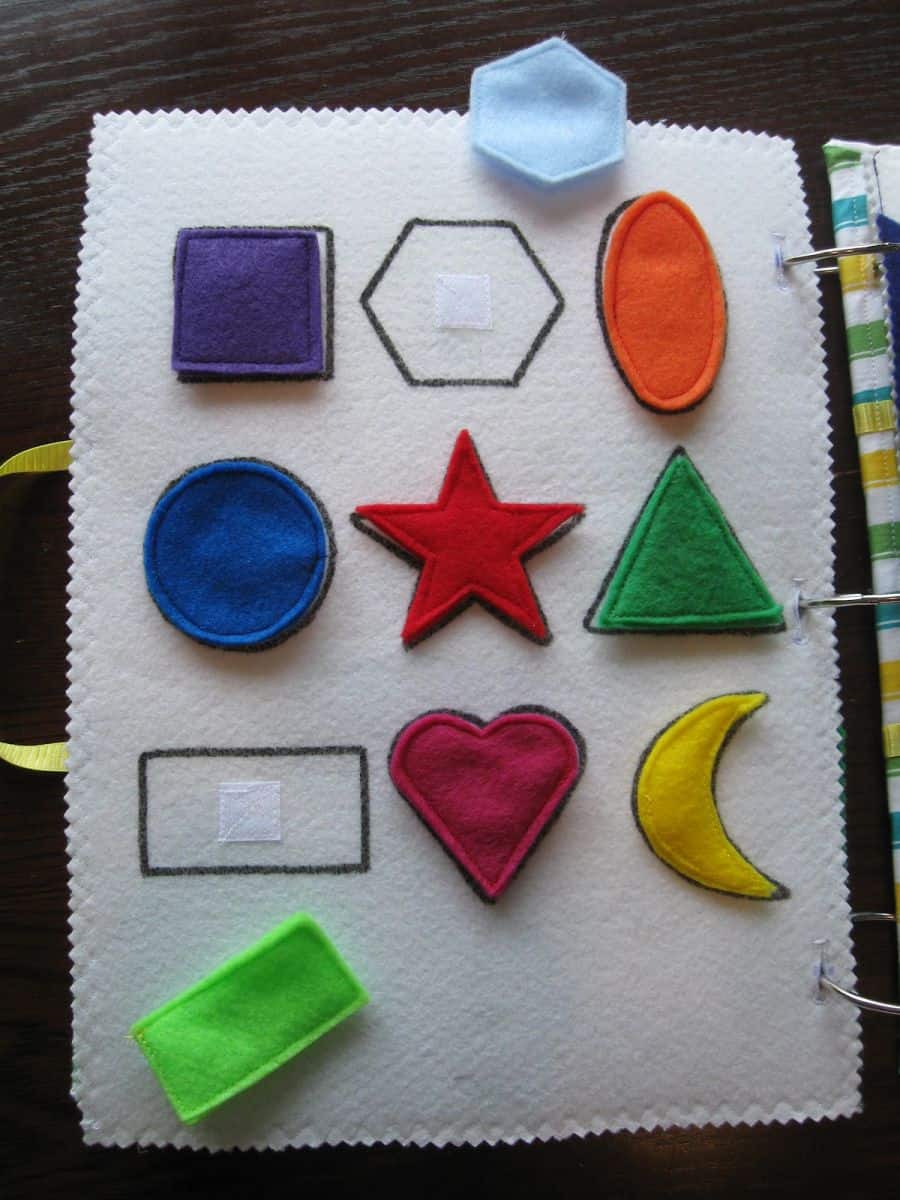 Shapes Felt Page (via The Montoya Family)
Little ones will have fun learning shape sizes, name and colors with this removable velcro activity.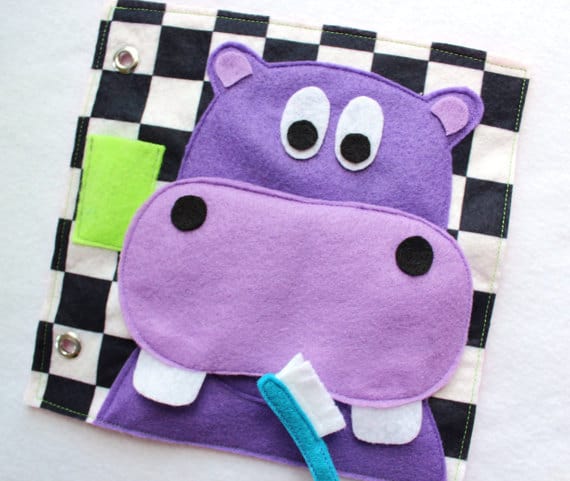 Hippo Brushing Teeth Quiet Book Page (via Rose in Bloom Creations)
There won't be any complaining about brushing your teeth with a fun purple hippo friend to enncourage you!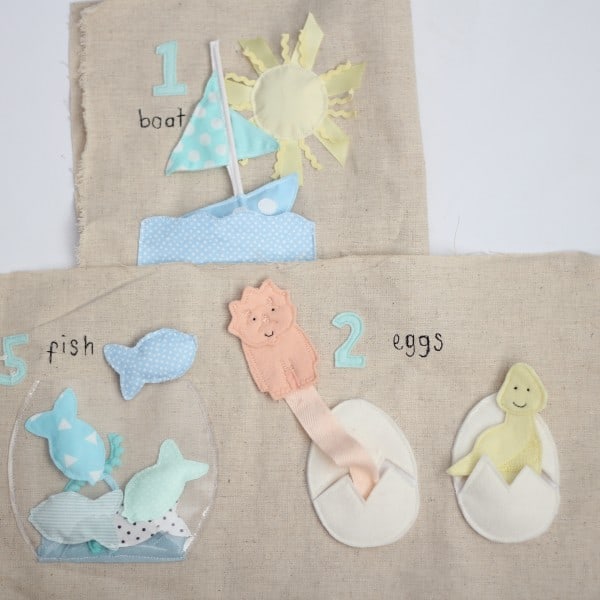 Cloth Numbers Quiet Book (via Little Pouts)
Love the pastel colors on this 100% handmade and sewn numbers quiet book featuring sunny sea creatures.
Do you have a favorite quiet book source to share? We'd love to hear about it in the comments!
Check out more fun creative projects for kids.