I think we'd all agree that it's not a party without favors. There's so much planning going on with the main event, why not make favors a bit easier to hand out? These printable favor boxes are free and take just a bit of time to print and fold. With many styles to fit your kids' party look – from modern, festive, or cute animal themes – there's something here that's right for any celebration! Fill these adorable favor boxes with small treats and you're good to go.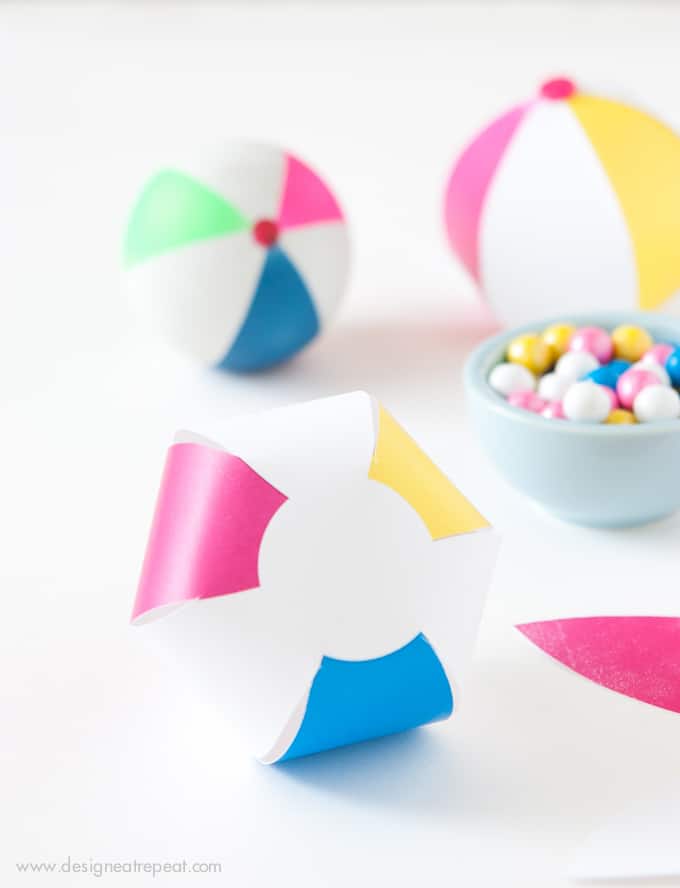 Beach Ball Party Favors (via Design Eat Repeat)
You don't need to be by the beach to enjoy these adorable beach ball favors. They're so bright and fun – kids will have a ball opening them up to see what's inside.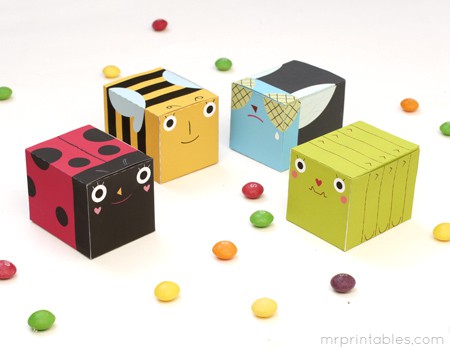 Bug Favor Boxes (via Mr. Printables)
Especially darling for a toddler or little kids' party, these printable bug boxes come in a cute collection of ladybug, bee, caterpillar and fly in two different sizes.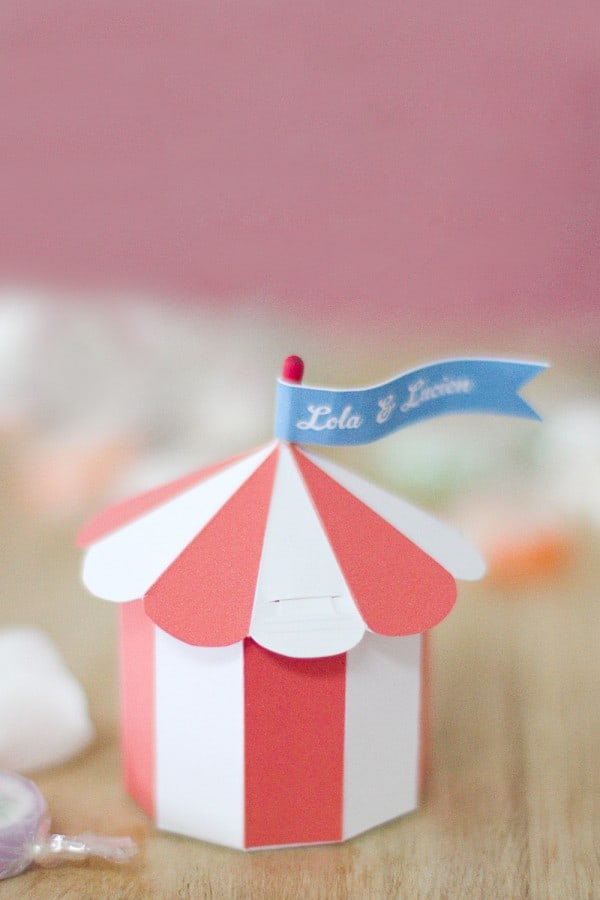 Circus Favor Box (via Un Beau Jour)
Circus = fun and these adorable white and red striped favors reminds us of that. The flag can be printed with your own custom message which makes it that much more special.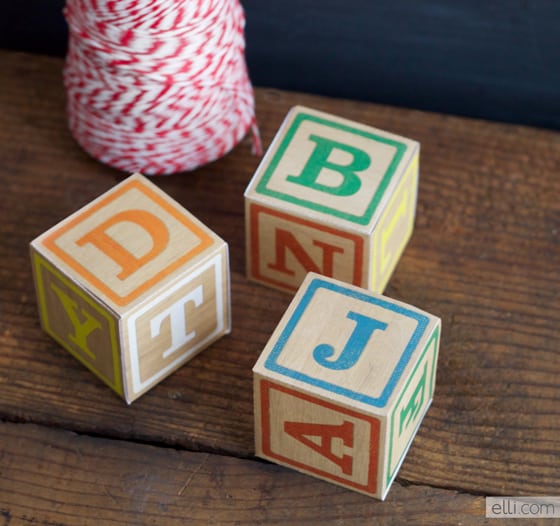 ABC Block Party Favors (via The Elli Blog)
These sweet printable ABC blocks are especially ideal for baby showers, or celebrating a first birthday party.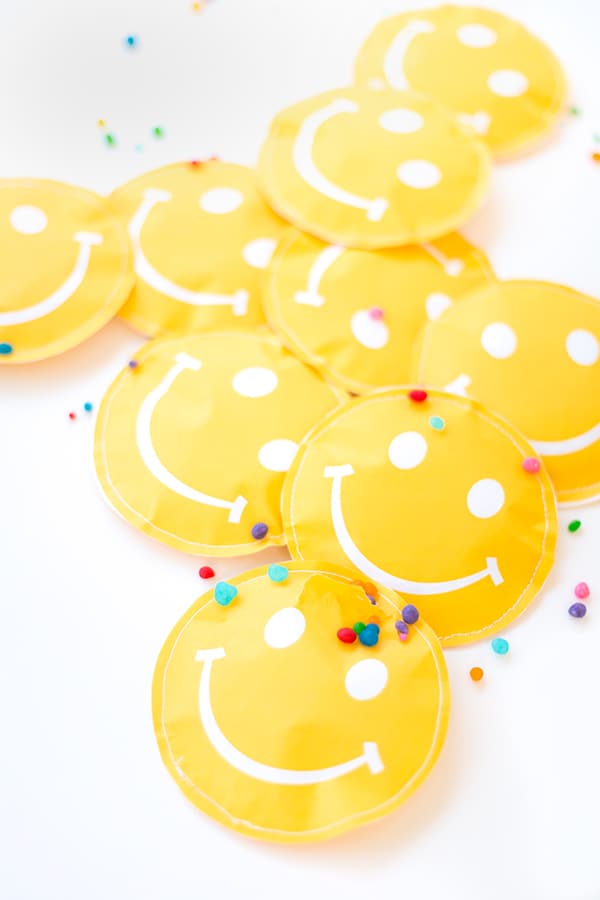 Happy Face Favor Pouches (via Studio DIY)
These favors get the job done and just make us smile. They're bright, fun and happy!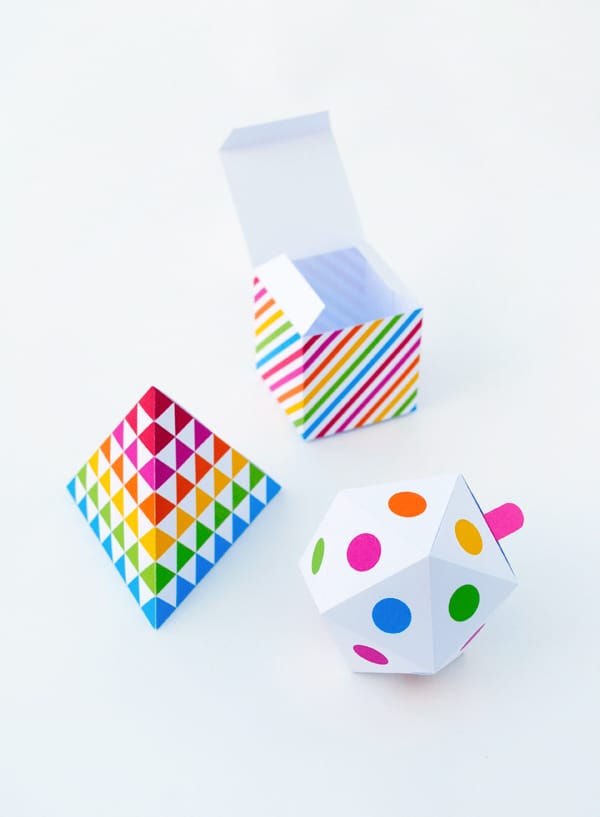 Geometric Favor Boxes (via Minieco)
Rainbow colors are fitting for kids' parties and these printable favors have a modern twist that come in 3 fun geometric sizes.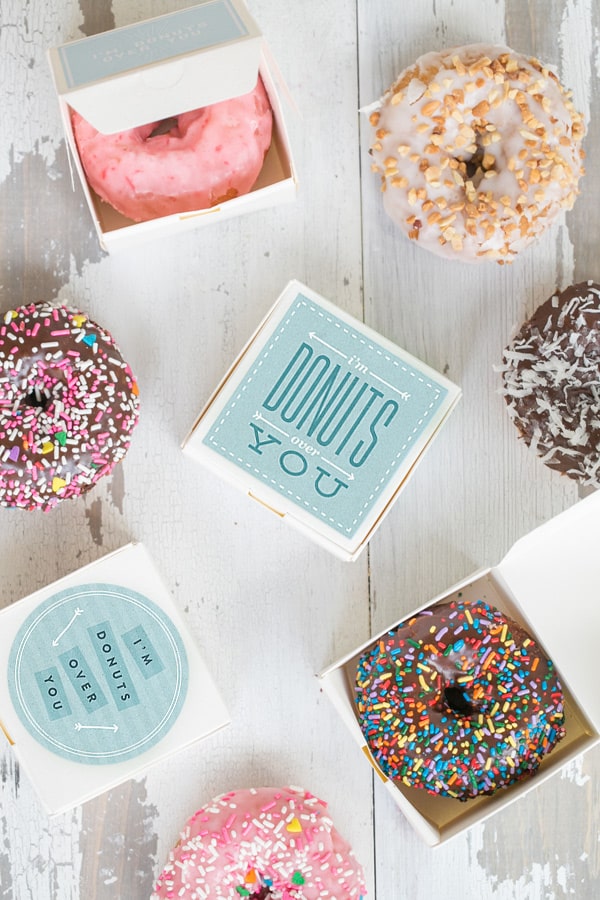 Donut Favor Boxes (via Sugar and Charm)
Totally sweet, charming and irresistible when filled with donuts, these cute favor boxes are bound to get raves from kids and adults.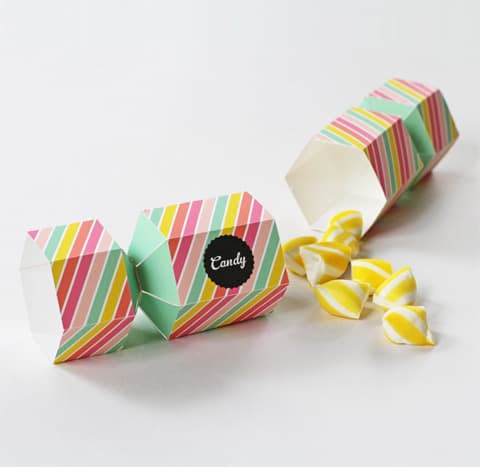 Candy Favor Boxes (via Eat Drink Chic)
Give them candy stuffed in a…candy box! These are cute and fun for any delectable party or celebration.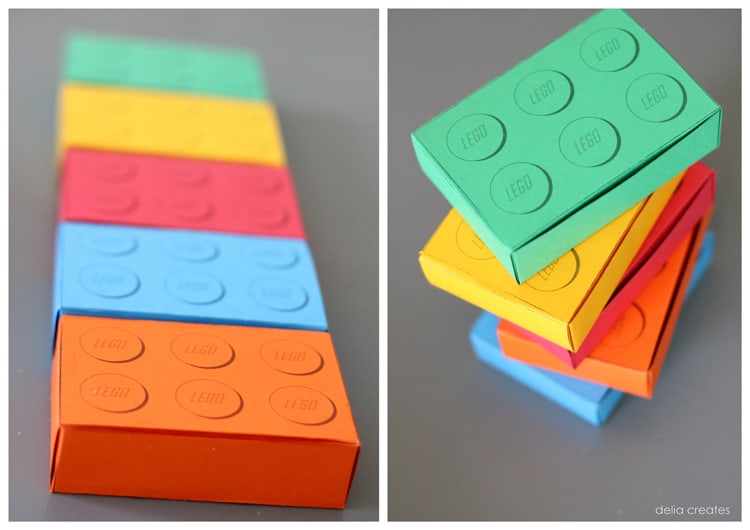 LEGO Favor Boxes (via Delia Creates)
Do a search on kids' party themes and you'll see that LEGO is a top favorite. That's why we've included these cool favors shaped like LEGO bricks in all sorts of bright colors.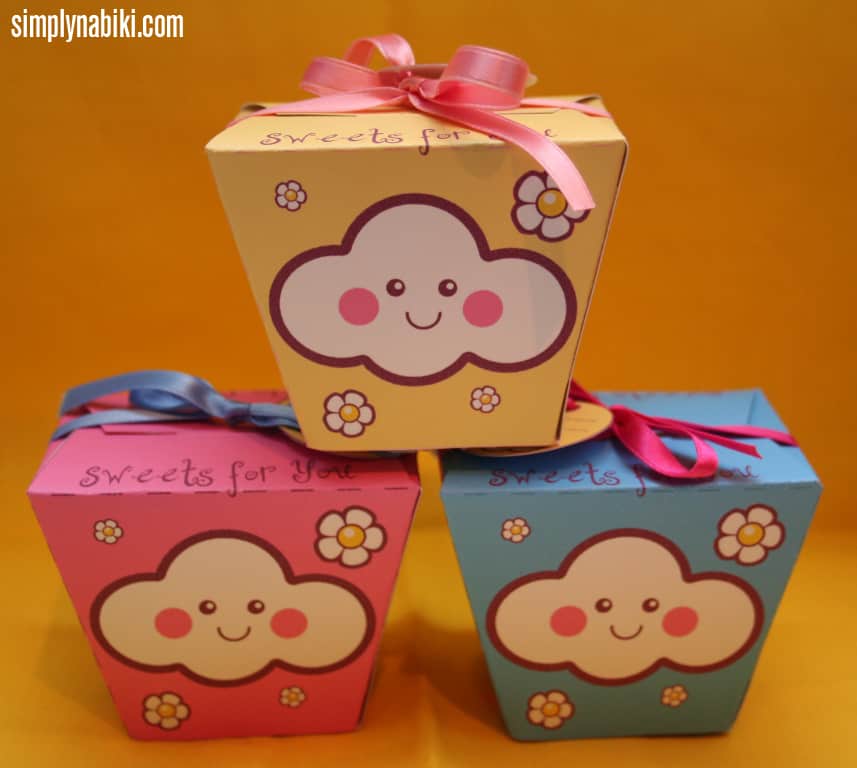 Cloud Favor Boxes (via Simply Nabiki)
These cute cloud favors are totally dreamy and cute. What's not to love?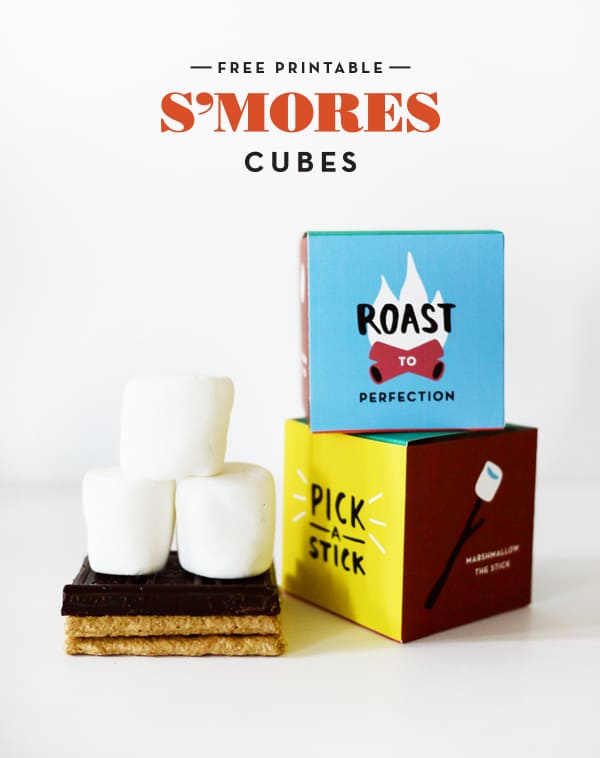 S'mores Cube Favors (via Oh Happy Day)
It's hard to turn down a S'mores, especially when it's all wrapped up in one cute package.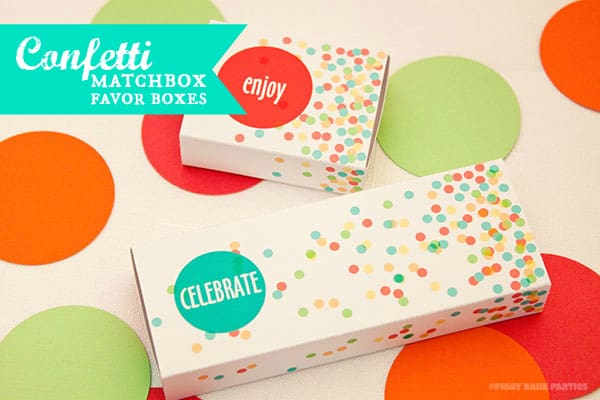 Confetti Matchbox Favors (via Piggy Bank Parties)
These festive favor boxes remind us that confetti and sprinkles are the cornerstone of a great party!
Take a look at tons more fun party ideas for kids here!