With back to school in full mode, it's time to get cracking on planning healthy school lunches. There are tons of great ideas, from easy bento lunches or sandwiches. But it can still be daunting (at least for me) to know what to pack for my kids' lunch. Here are some heartier options that stray from the usual sandwich, or cold lunch variety. Many of these recipes are ones you can make ahead and pop out of the freezer or refrigerate to reheat quickly the next day. What's more, several of these are conveniently bite sized and easy hand-held foods.
What are some of your favorite hearty or non-sandwich picks for school lunch?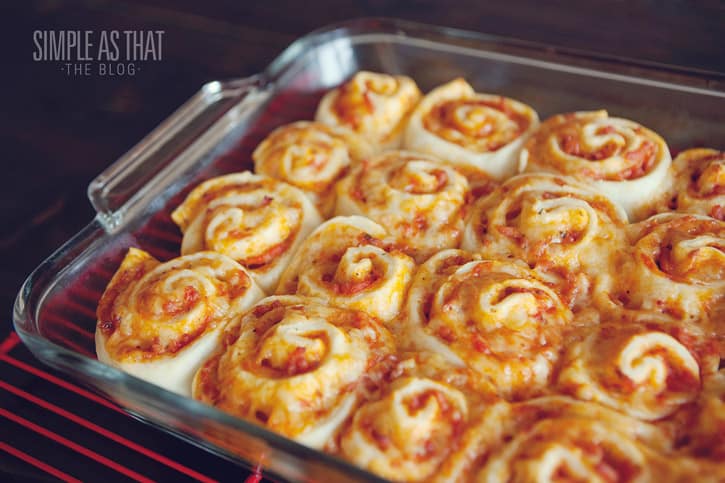 Quick Pizza Buns (via Simple As That)
It's hard to turn pizza down for lunch. These can be placed in the freezer to easily pop them out for school lunch or a quick snack.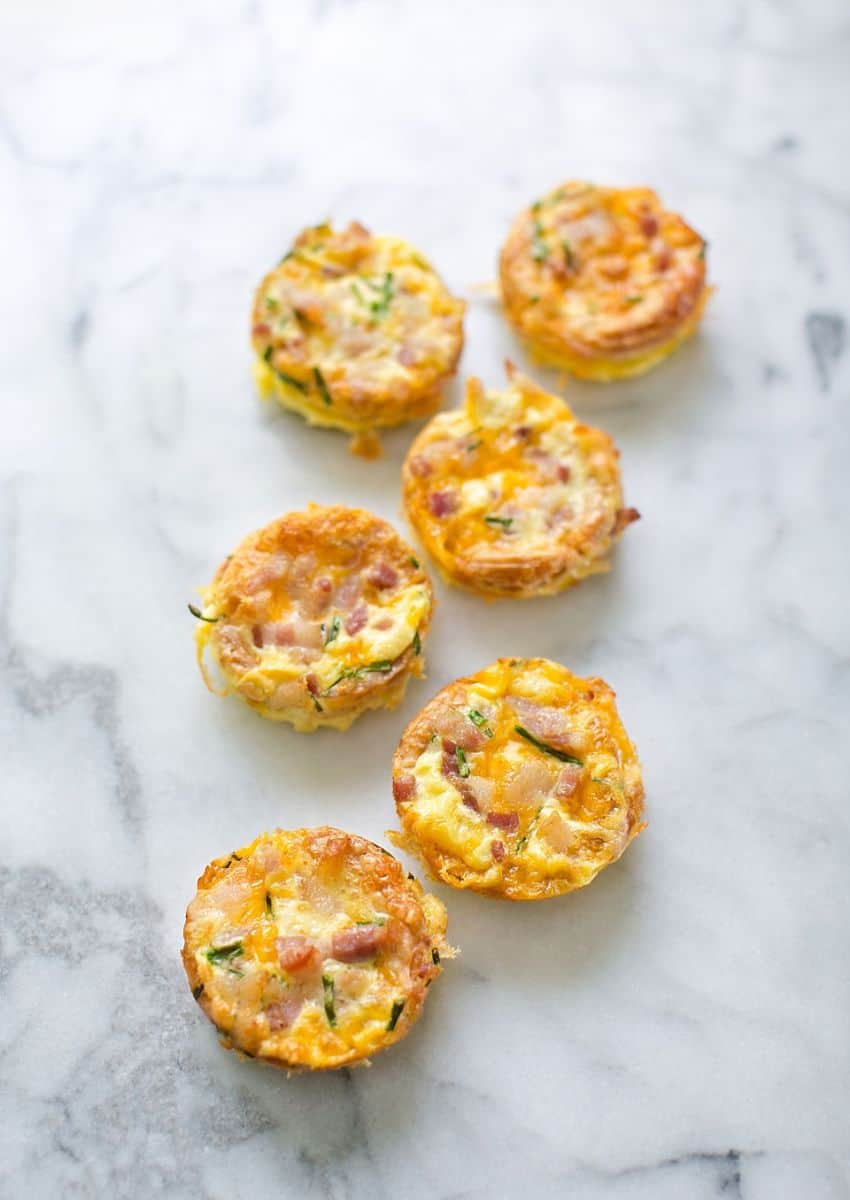 Pancetta Chive Cheddar Quiches (via hello, Wonderful)
Our recipe for mini quiches that can also be made ahead and frozen so you can take out as many as you'd like. I love this recipe because it's so versatile – you can easily sub in your favorite ingredients.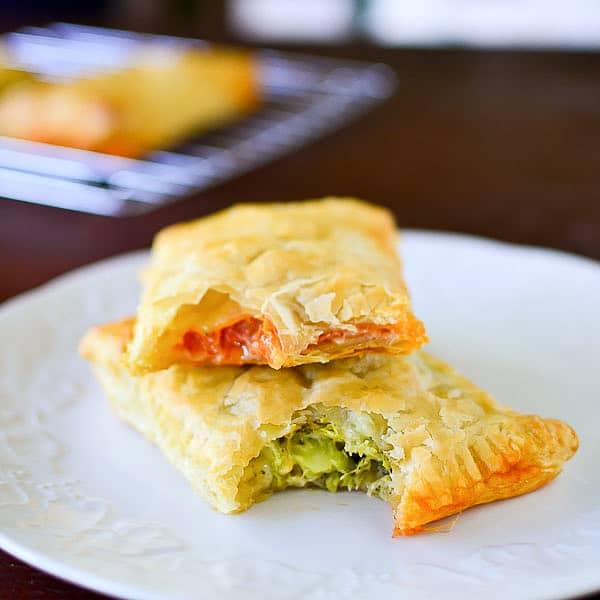 Easy Hot Pockets (via Just Putzing Around The Kitchen)
Definitely tastier (and healthier) than the store-bought version, these easy hand pockets can be made in kid-friendly broccoli/cheddar or pepperoni flavors.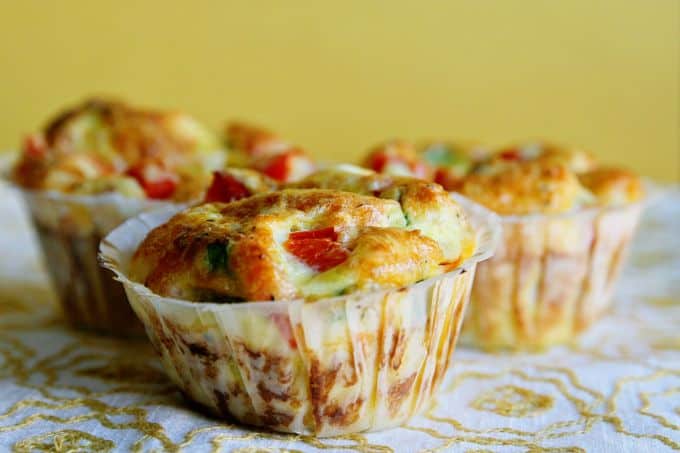 Veggie and Egg Muffins (via See Vanessa Craft)
These savory muffins are a great source of veggies and protein in one handheld, bite-sized food. They also last a few days in the fridge so you can make them ahead.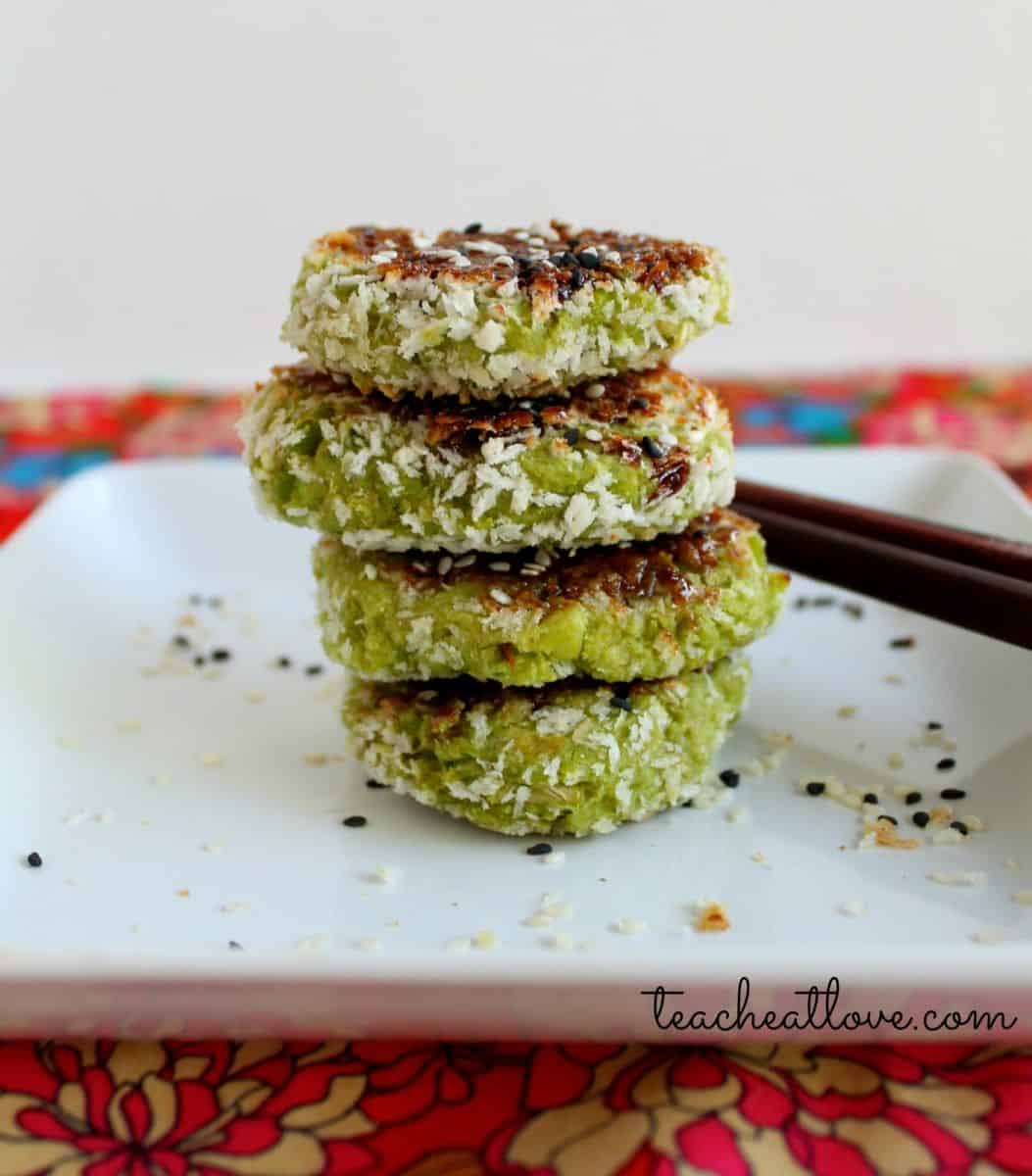 Edamame Lunch Cakes (via Teach Eat Love)
Edamame is a great source of vegetarian protein and fiber. These patties are great to pack for lunch and are freezer friendly too!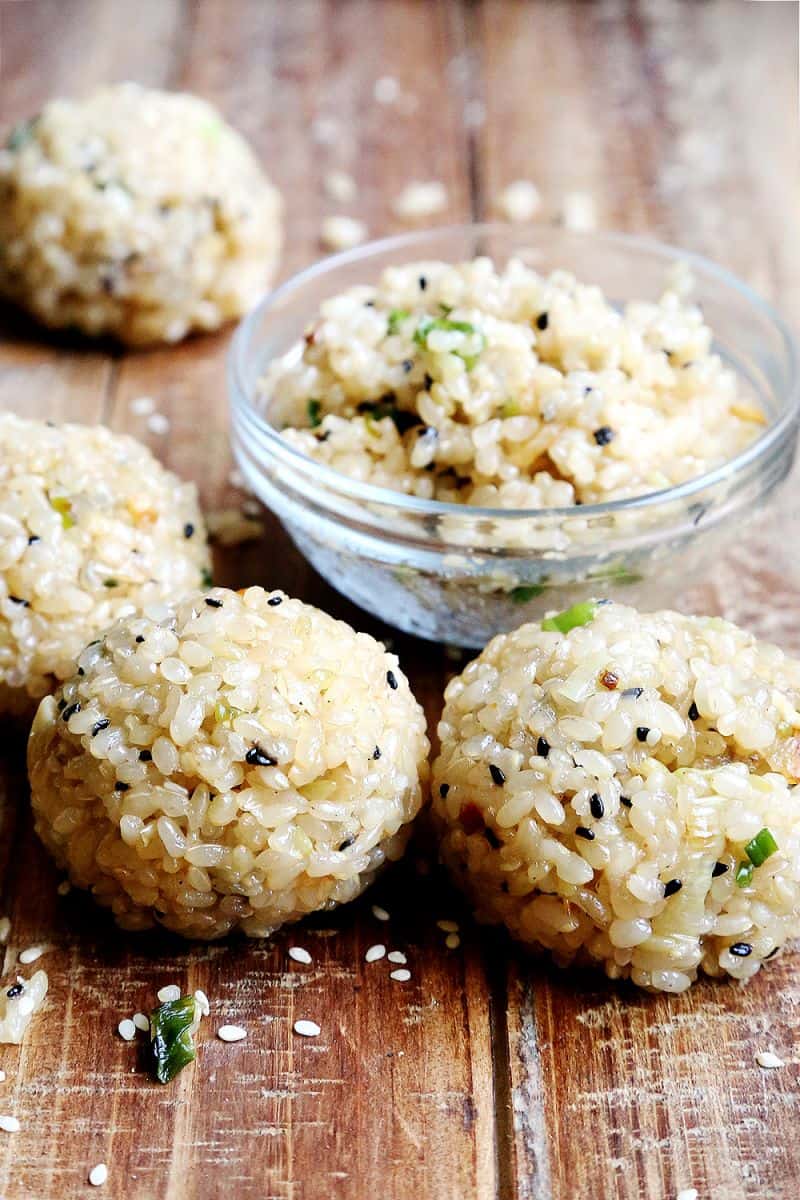 Sticky Rice Balls with Sesame and Scallions (via Divine Healthy Food)
My kids love eating rice and they're a surprisingly easy food to pack on the go. This is a great base recipe to serve just as they are, but you could also easily add to it (like your favorite meats or veggies) for a more filling lunch.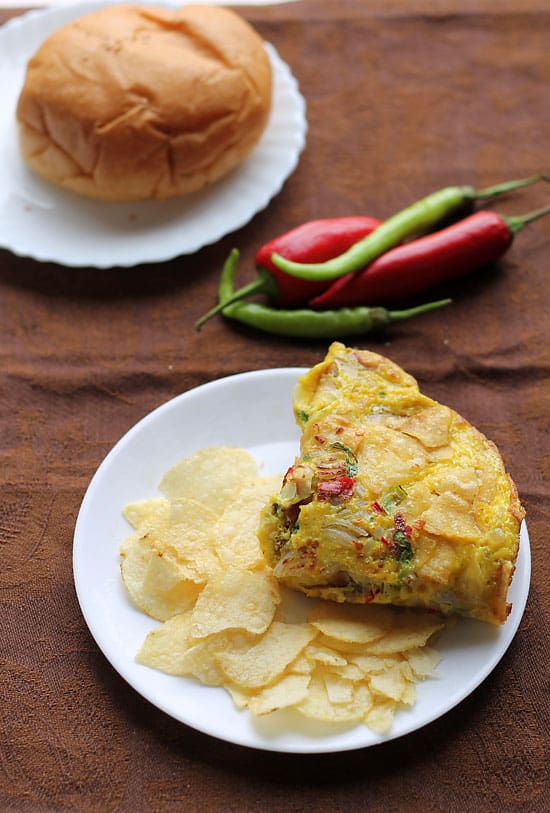 Potato Wafers Omelette (via Flavors of Mumbai)
This unique twist on an omelette includes crunch from potato chips that kids will love. Roll it up to make it an easy and satisfying lunchbox idea.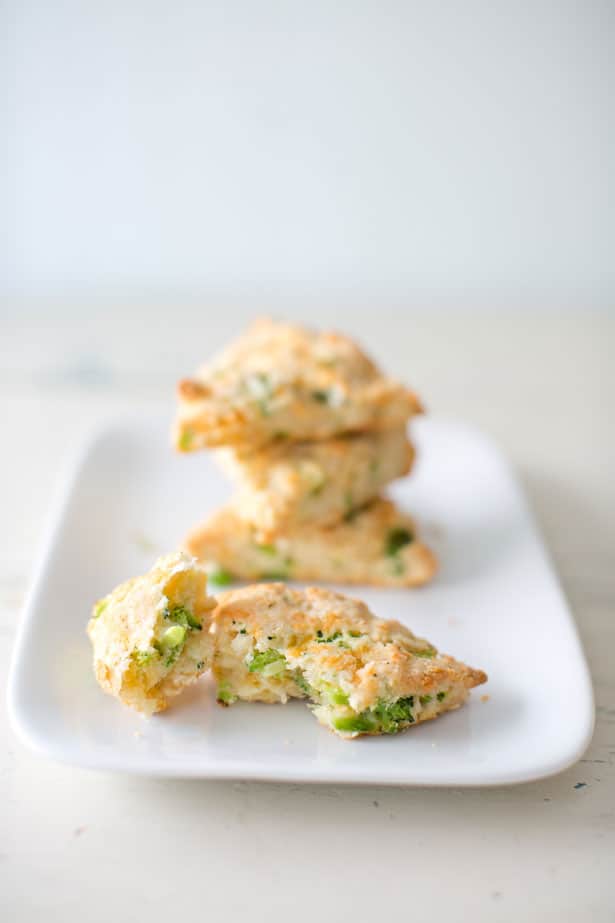 Broccoli and Cheddar Scones (via hello, Wonderful)
Savory mini scones that are flaky and filled with broccoli and cheese. These are some of my favorite scones to make for the kids and easy to pack for lunch.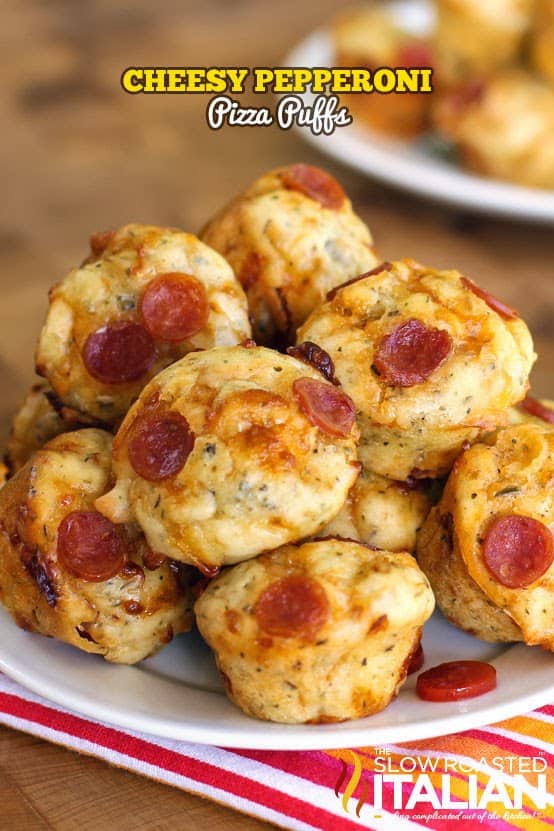 Pepperoni Pizza Puffs (via The Slow Roasted Italian)
Cheesy and easy homemade pizza puffs are are munchkin-sized version of a kid-favorite food. Make sure to check out the cheeseburger and broccoli/cheese quinoa version too!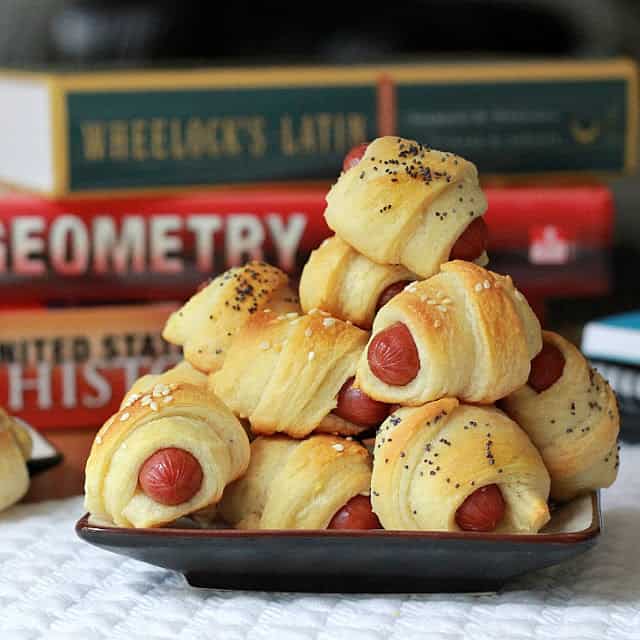 Pigs in a Blanket (via With a Grateful Prayer and Thankful Heart)
These cute pigs in a blanket are a breeze to make with crescent mix and not just for parties! They make a tasty and easy to eat lunch option for kids.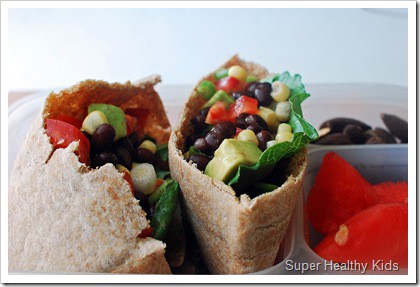 Taco Pitas (via Super Healthy Kids)
Here's a quick veggie-packed lunch idea that is loaded with freshness, contained in whole wheat pita bread.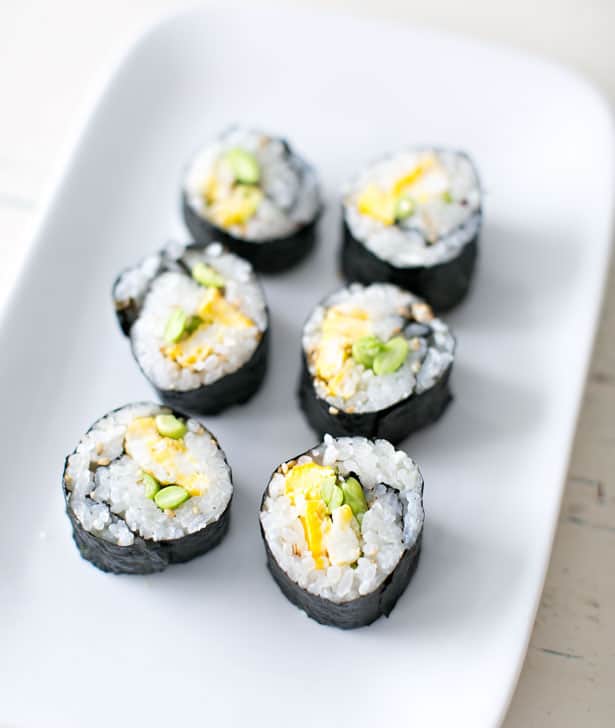 Sushi for Kids (via hello, Wonderful)
Sushi isn't just for adults. Here's our kid-friendly take with eggs, and edamame. You can make these ahead of time, wrapped up in plastic wrap and refrigerated for a few days. Slice them up for an easy lunch – my kids like to eat them rolled up which can be less messy.