Snack time is a great time to introduce some new foods to your kids and get them excited about eating healthier. Less filling than meals and doled out in bite-sized portions, snacks are good for taste-testing new flavors and sneaking in some veggies and wholesome ingredients – like green bean fries, baked apples, or roasted chickpeas. Vary up your snack routine with these 10 yummy, healthy and belly satisfying snacks.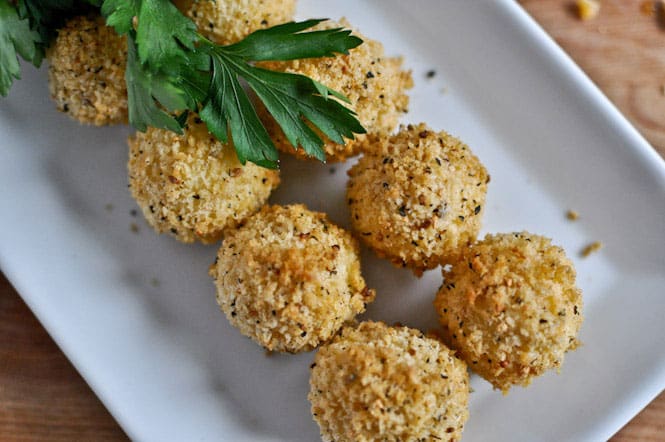 Baked Potato Puffs (via How Sweet It Is) Crispy on the outside with a fluffy potato filling inside, these tasty puffs are bite-sized pieces of yum.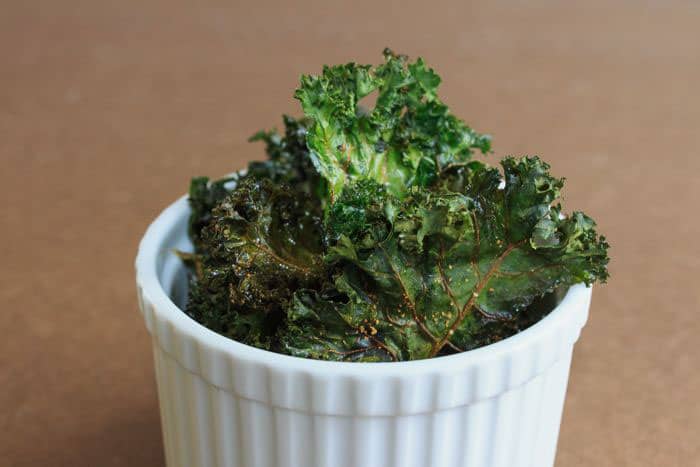 Baked Kale Chips (via Lemon and Mocha) Kale chips are super easy to bake up and when seasoned to a crisp, are much more appealing for kids to try.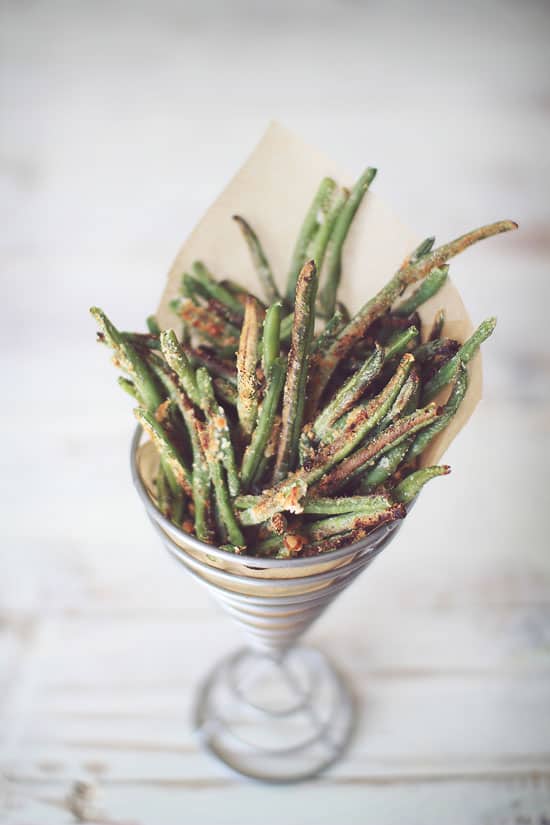 Green Bean Fries (via Dashing Dish) Let the kids have all the fries they want – but only if they're made of green beans.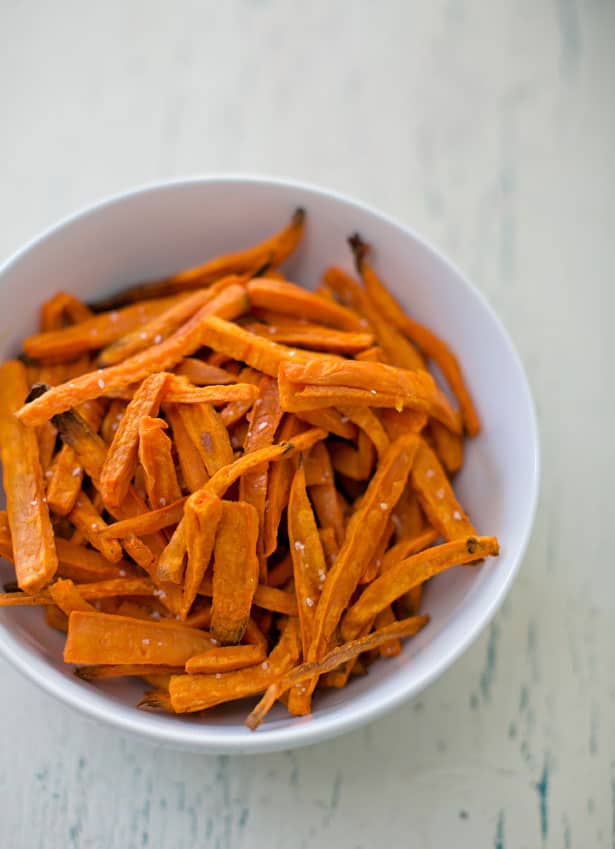 Crispy Baked Sweet Potato Fries (via hello, Wonderful) Here's our variation on making fries. These baked sweet potato fries are so easy to make and pair well with with burgers or sandwiches.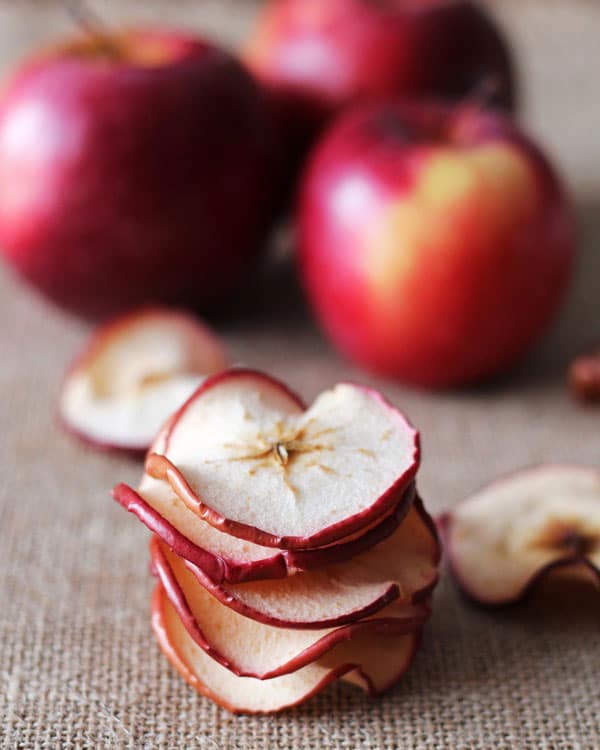 Baked Apple Chips (via Specialty Cake Creations) There's a reason for the famous saying "an apple away, keeps the doctor away." Apples are sweet, nutritious and make a good snack, especially when baked.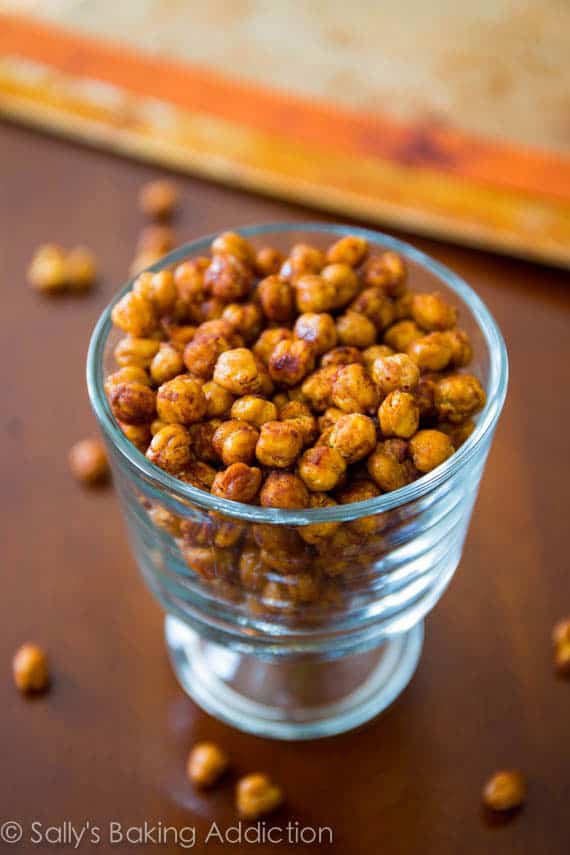 Roasted Chickpeas (via Sally's Baking Addiction) "Crunchy, sweet, healthy" describes this easy snack made with only 4 ingredients!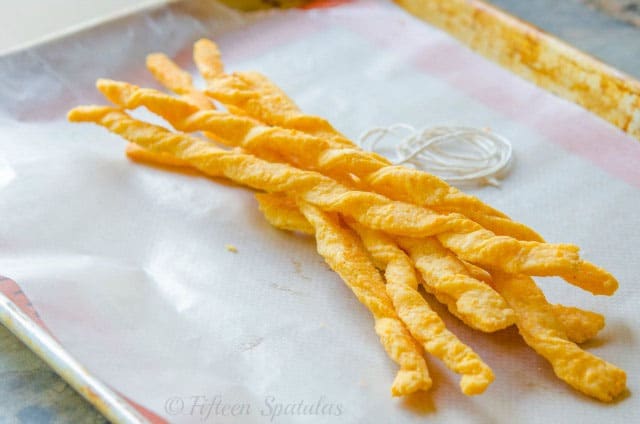 Cheddar Cheese Twists (via Fifteen Spatulas) How fun would it be to twist these yummy cheese sticks with your kids? These tasty, cheesy snacks require just a handful of ingredients and are so fun to make.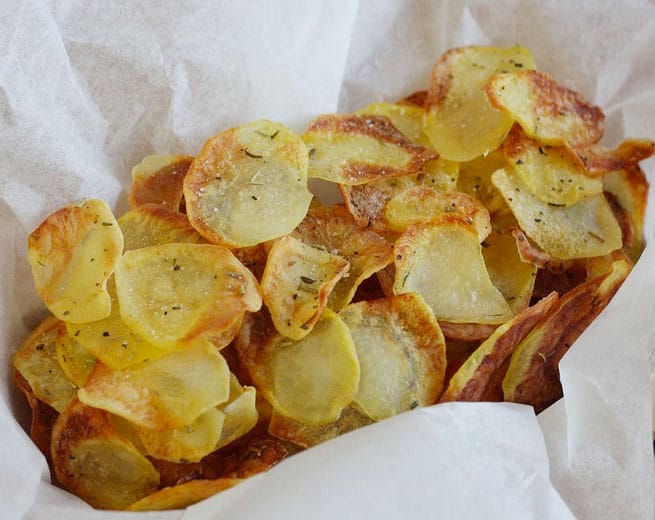 Baked Potato Chips (via Italian Chips) Baked potato chips don't require many ingredients, but the secret lies in how to get them super crispy and tasty. This detailed tutorial walks you through how to get them tasting just like the real deal.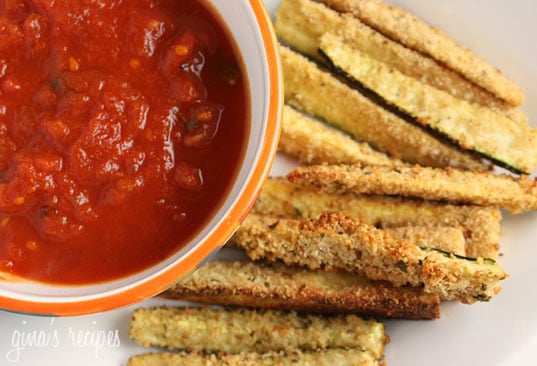 Baked Zucchini Sticks (via Gina's Recipes) This is a fun way for kids to eat zucchini with their little fingers, especially when paired with a delicious dipping sauce.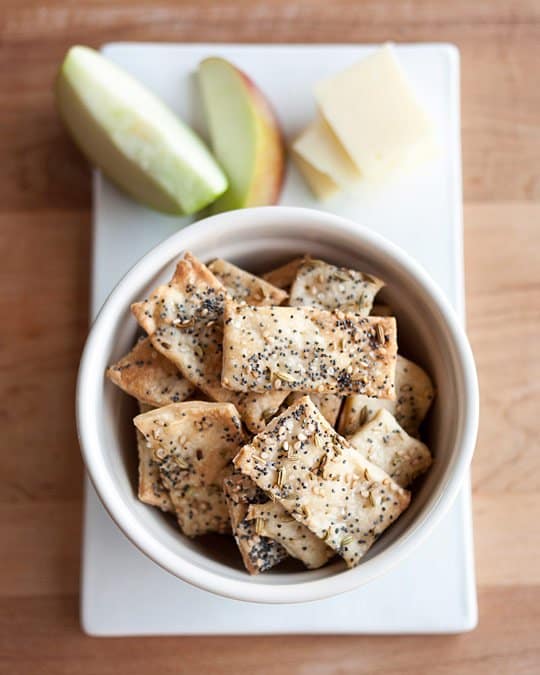 5 Homemade Crackers (via hello, Wonderful) Kids love crackers – why not try your hand at making them right at home? Here's our list for 5 of the easiest baked crackers that kids will love.
More kid-friendly snacks and veggies here:

5 Veggie Muffins so Good Your Kids Won't Mind Them

6 Fun Ways to Get Your Kids to Eat Broccoli

8 Ways to Sneak Kale Into Your Kids' Foods

10 Kid-Friendly Ways to Eat Squash

8 Kid-Friendly Ways to Eat Sweet Potatoes

Edamame: 8 Delicious Ways to Get Kids To Try It
7 Scrumptious Kid-Friendly Corn Recipes