With Valentine's day two weeks out, hopefully you've gotten a good dose of inspiration for favors, decorations, treats and cards to make it a lovefest. In addition to all the people who will benefit from your Valentine-ness, the little ones in your home are also lucky recipients.
Here's a look at some sweet Valentine's day gift ideas, specifically aimed for the little cupids in your life.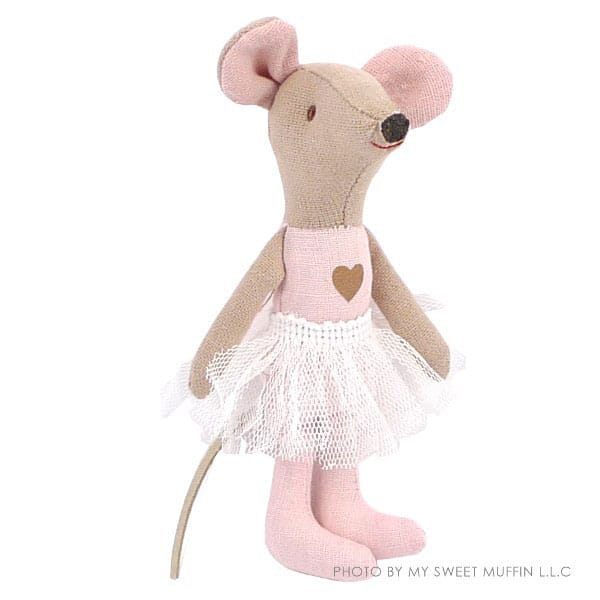 Maileg Ballerina Mouse $21. This sweet ballerina mouse with removable tutu is a sweet companion to have around the house, but is also a nice portable size for trips and on the go play.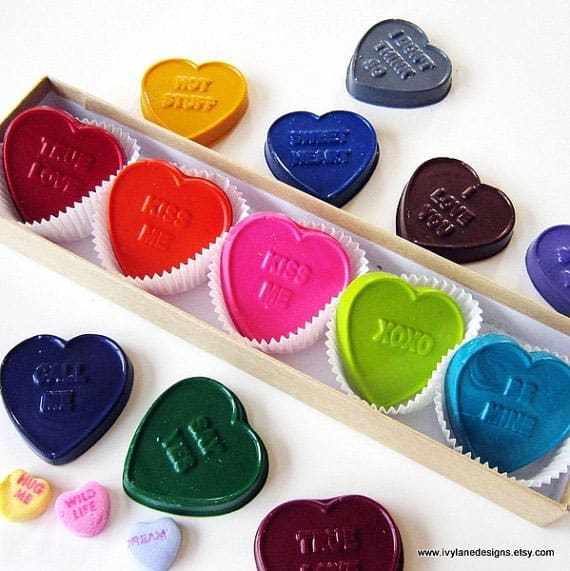 Conversation Heart Crayons $8.95. Instead of chocolate, gift a box of crayons! This eco-friendly heart crayon set is perfect for the little artist and comes in 5 different colors.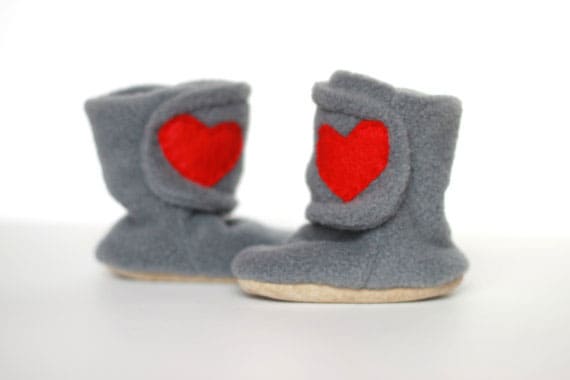 Fleece Heart Booties $32. These cute little booties will keep feet and toes warm. Handmade from grey polar fleece material with durable, non-slip soles. Available from newborn to 2 years.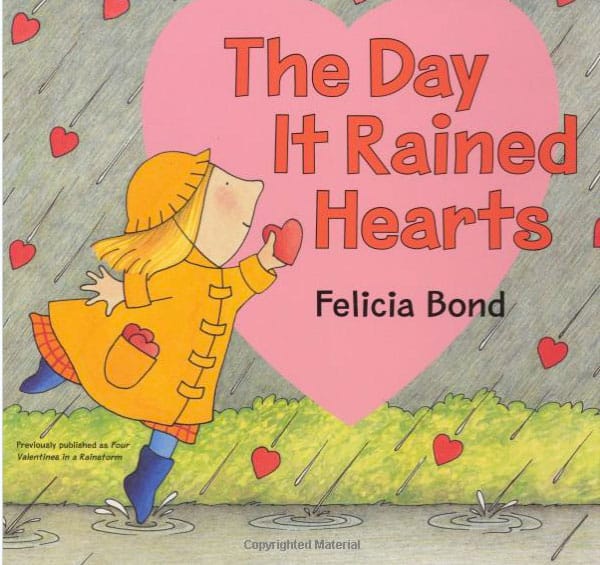 Day It Rained Hearts Book $5.98. A nursery school favorite, this charming children's book is a heartwarming story about a little girl named Cornelia Augusta who is caught in a most unusual rainstorm and has to figure out what to do about it.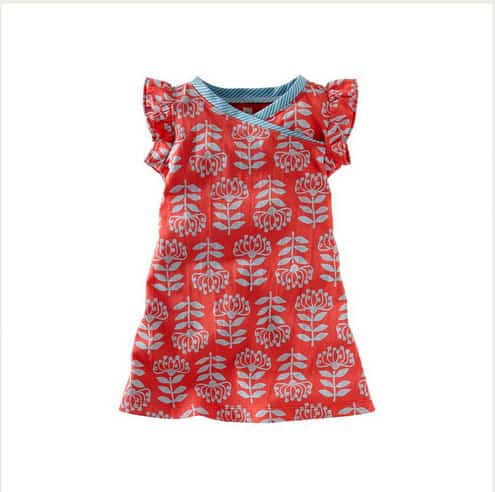 Tea Collection Red Pepper Protea Wrap Dress $24.50. This cute wrap dress in red features an all-over print of blue flowers. I like how it's appropriate for Valentine's day but subtle enough in design so it can be worn long past the day. Made of 100% cotton jersey fabric, in sizes from 6-24 mos.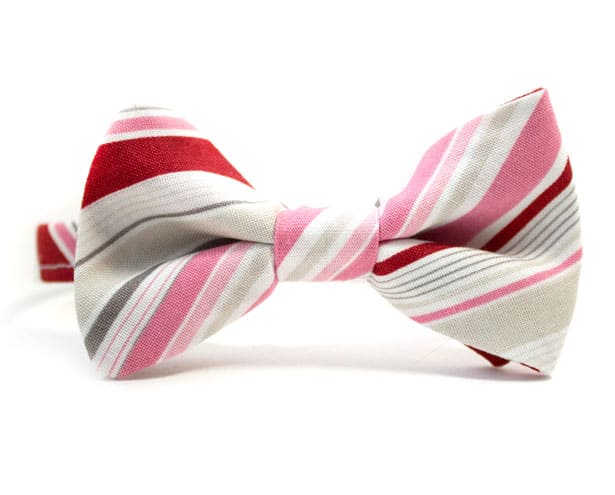 S
Sweet Striped Bow Tie $19.95. Oh, boy. This is just too cute. This 100% cotton, washable bow tie has an adjustable strap, so no actual knot tying is required. Three different sizes are available, covering ages from newborn all the way up to 12 yrs old.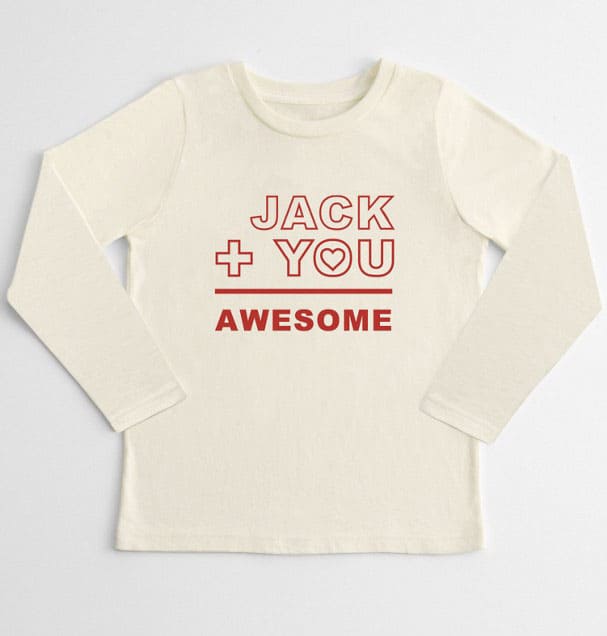 Awesome Addition Long Sleeve Tee $29.95. For a fun, personalized gift, check out these clever long sleeved tees with a math equation anyone can solve. Available in four colors and various sizes (anywhere from toddler to tween sizing).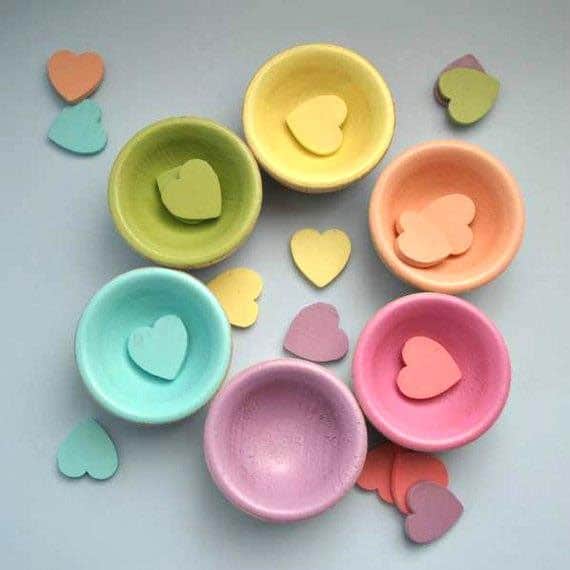 Waldorf Toy – Heart Sorting Bowls $75. For toys with an educational slant, take a look at this wooden bowl set, in the lines of the Waldorf system of hands-on activities and encouragement of creative play. This set of 6 colorful bowls comes paired with 3 hearts in each color, encouraging young ones to stack, sort, and count.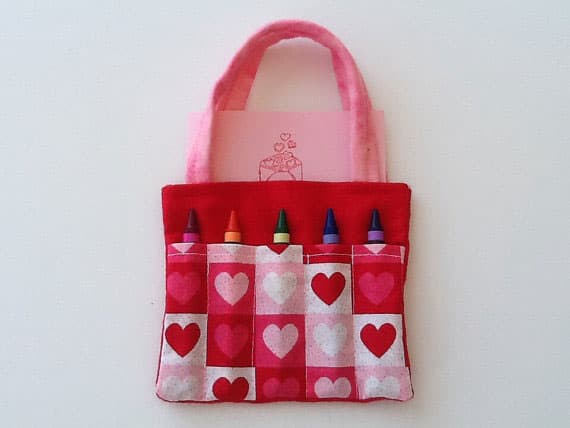 Valentine Crayon Bag $6. This cute handmade fabric crayon bag holds 5 crayons and features an extra pocket for drawing paper (5 pages are included). A crayon roll is a great portable option to keep little ones busy and occupied on the go.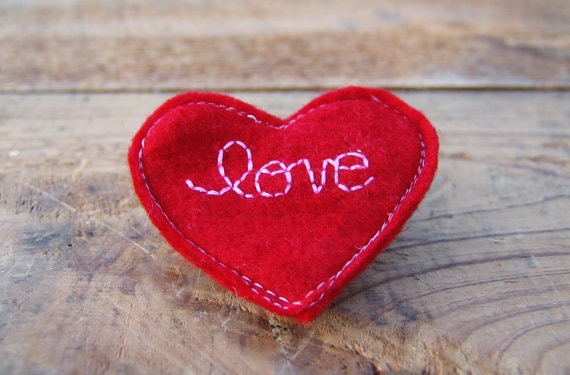 Love Felt Hair Clip $16. My daughter is just starting to get into accessories, so I'm always on the lookout for cute, unique items. This hair clip, made of wool felt with a hand embroidered "love," is a lovely gift for any special little girl.