Painting with watercolors is one of my daughter's favorite art activities. No matter what, the results are always so pretty and unique each time. With all the colorful watercolor palettes available and different mediums available (such as liquid watercolors), you can create some pretty cool and artistic effects each time.
Check out these 10 unique ideas for painting with watercolors beyond using the ordinary paint brush. From using rubber bands, to bubble blowers, making cards or cool process art, you'll be amazed by all the different ways you can paint with water colors!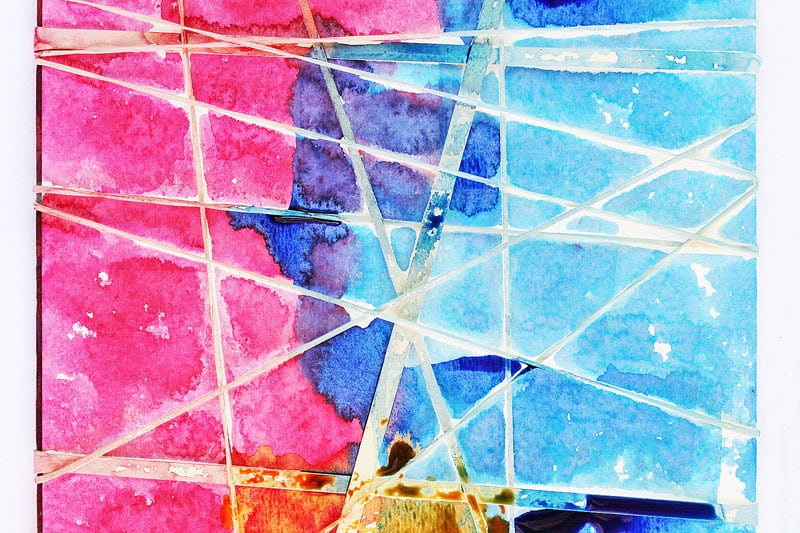 Rubber Band Watercolor Art (via Babble Dabble Do) This amazing tutorial shows you how to create cool abstract looking art 3 ways using an uncommon item…rubber bands!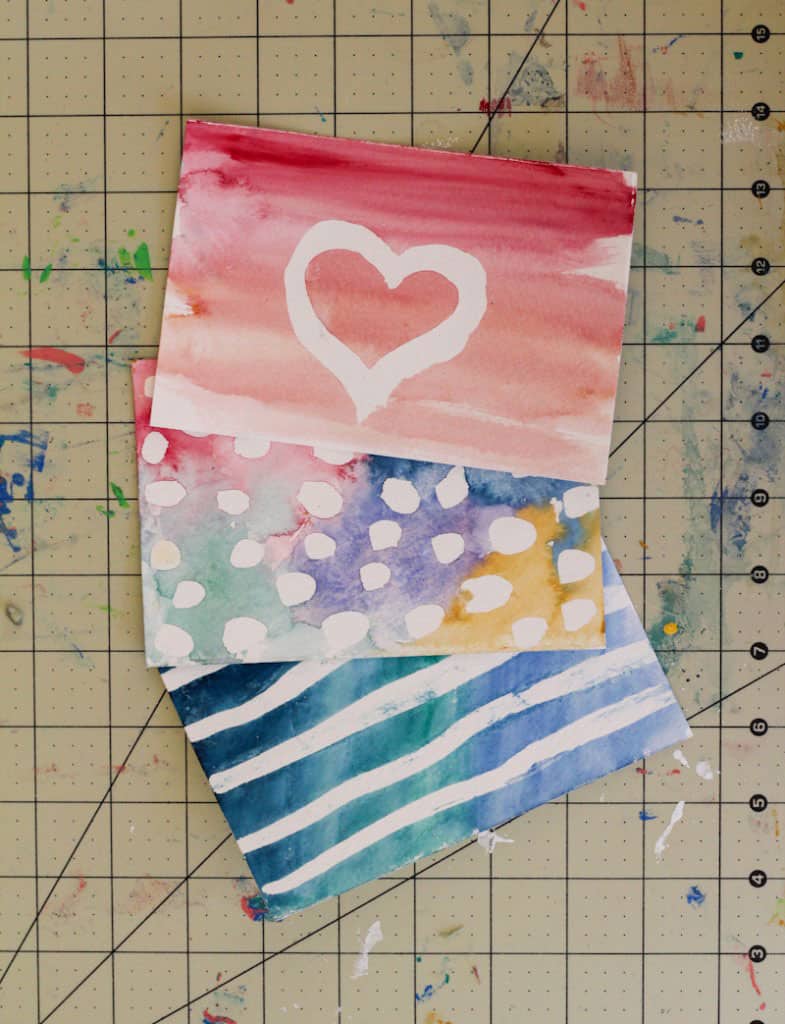 Watercolor Cards (via The Crafted Life) These creative painted cards are a fun way to get the kids making their own along with a fun art project.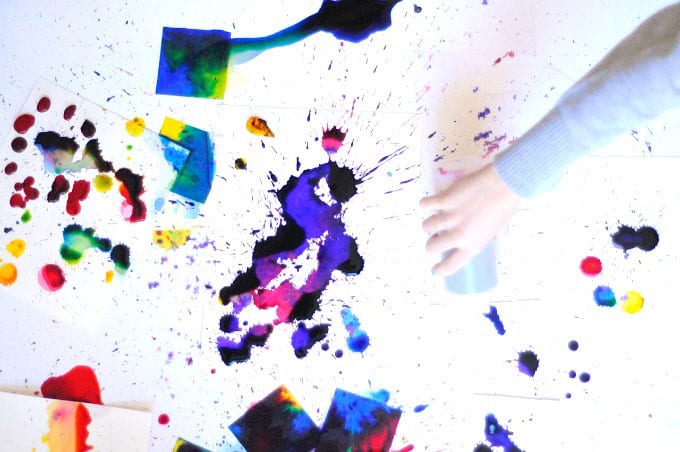 Watercolor Process Art (via Artchoo) This is messy fun but oh so worth it. Let your child drip and splatter and in the process, create some amazing one-of-a-kind art.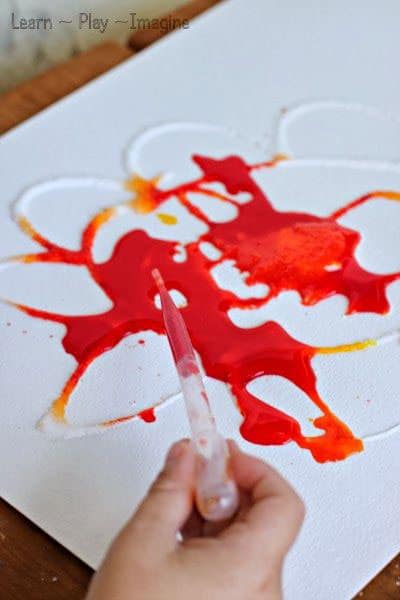 Erupting Watercolor Art (via Learn Play Imagine) How cool is this? Combine science and art into one fun, paint splattered explosion!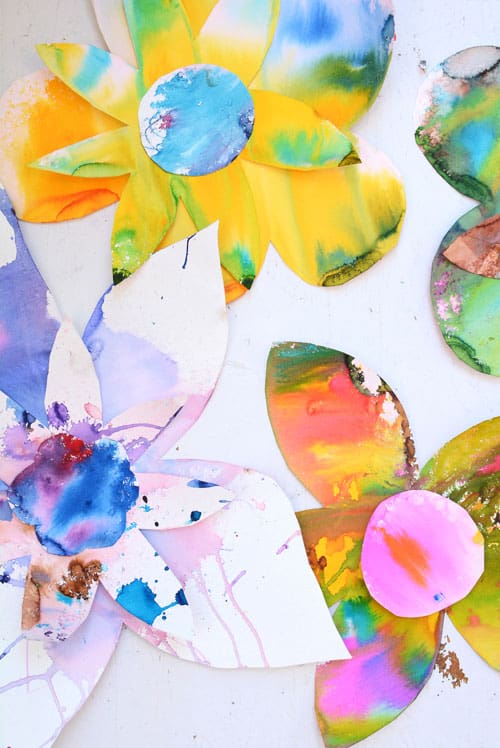 Spring Watercolor Flowers (via Meri Cherry) With springtime in full bloom, what better way to celebrate than by making some pretty watercolor flowers? These won't wilt and can be admired all year long!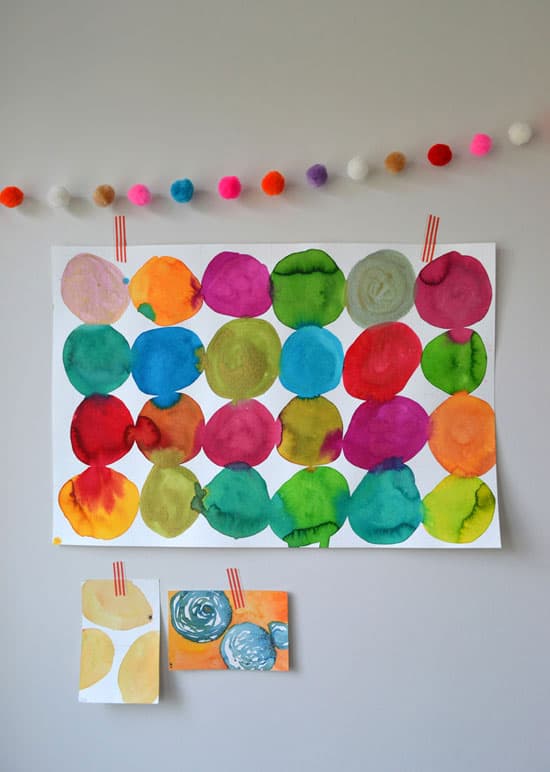 Watercolor Circle Painting (via Small For Big) These circle paintings are a bright and colorful way for children to decorate their room. I love the concentric patterns and fantastic colors on these.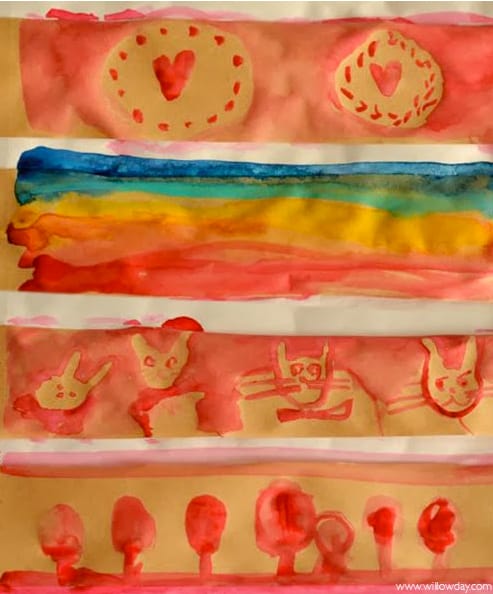 Watercolor on Tape (via Willowday) This is so clever and genius. Paint on tape and have your child create their very own stickers and stationary!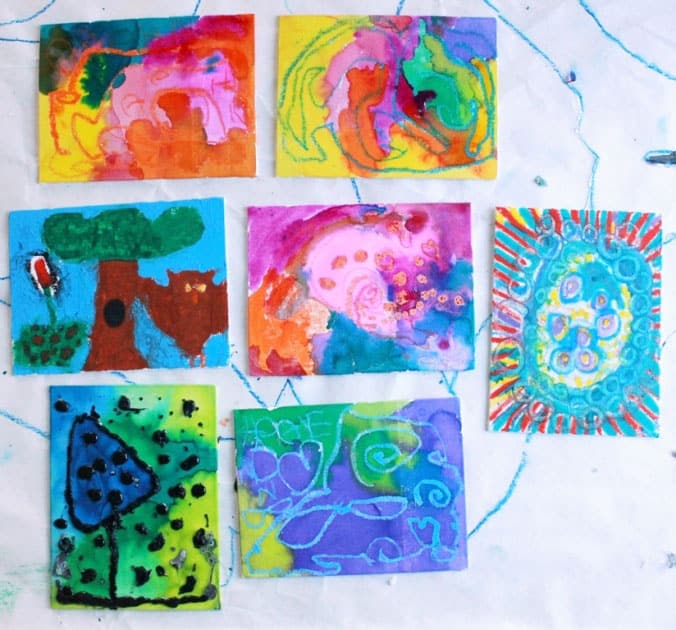 Melted Crayon and Watercolor Resist (via The Artful Parent) Combine two fun art mediums into one and get these beautiful, textural paintings as a result.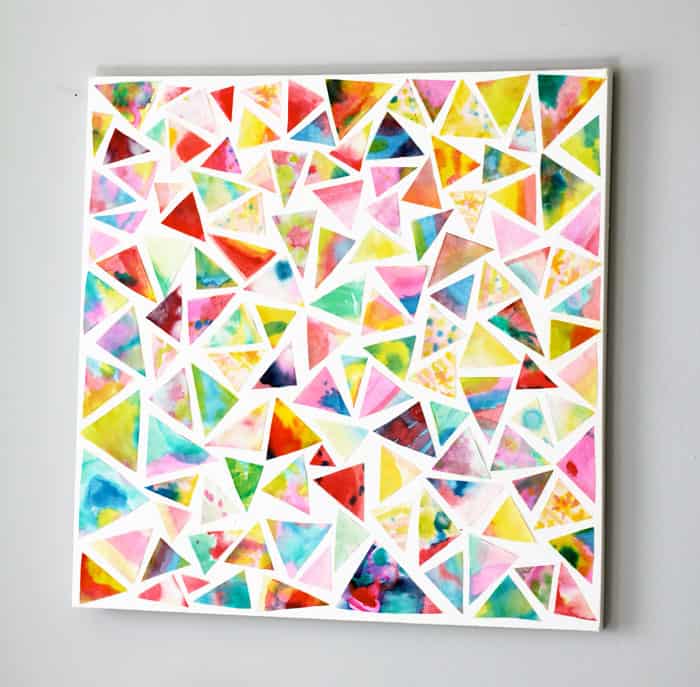 Geometric Watercolor Art (via Like a Musical Ride) For an designer and modern looking print, try painting with watercolors on paper and cutting them into geometric shapes. The effect is so cool and contemporary.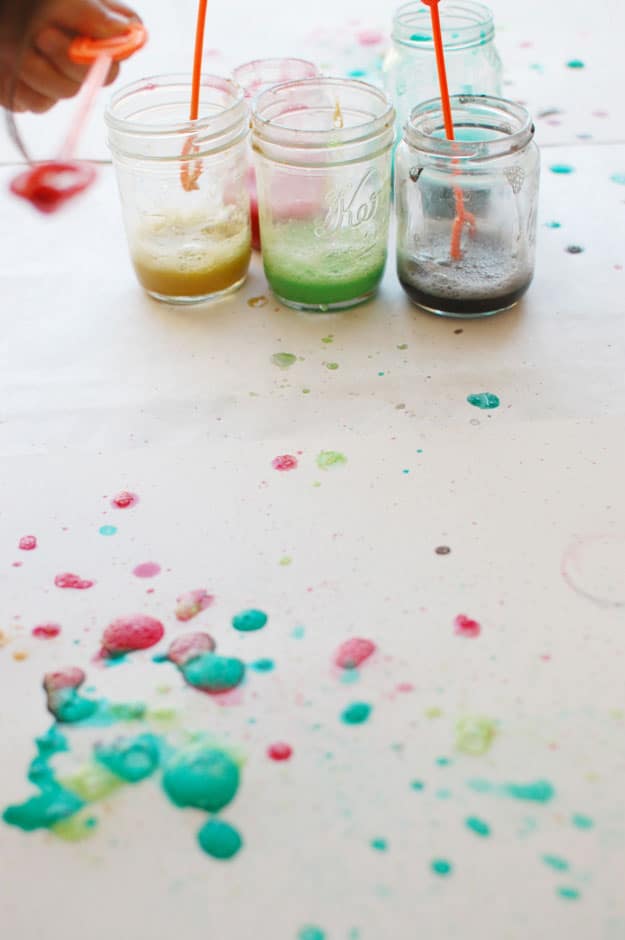 Bubble Watercolor Art (via Pretty Prudent) I can't imagine any child (or adult) not wanting to try this at least once. Who knew blowing bubbles with paint could create such artistic looking art?
For more paint ideas, see:
12 Clever Ways to Paint Without A Paintbrush