Hardly anything is more exciting to little kids than Jedi knights, light sabers, and Darth Vader. Turn your house into a galaxy right, right in your home with these fun Star Wars accessories. May the force be with you…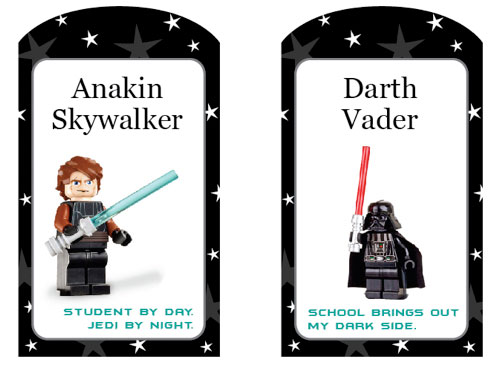 Free Printable Tags and Stickers (via Living Locurto) Printable Jedi and Darth Vadar tags you can customize with your little one's name.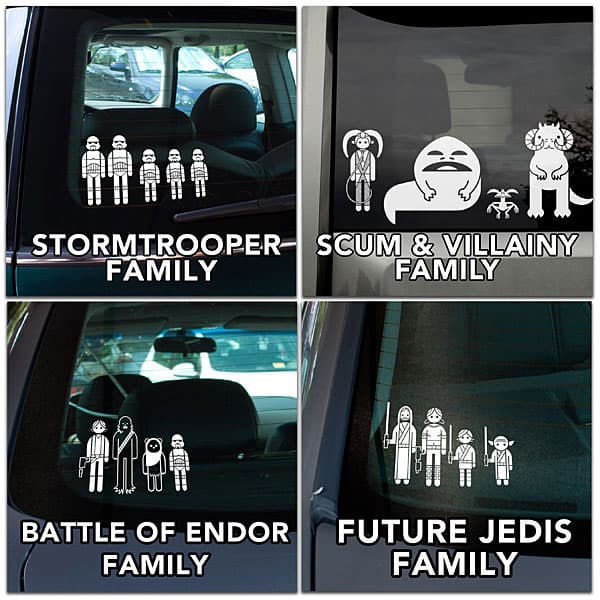 Star Wars Family Decals An impressive array of 19 Star Wars character decals – pick one per family member and stick to the car window.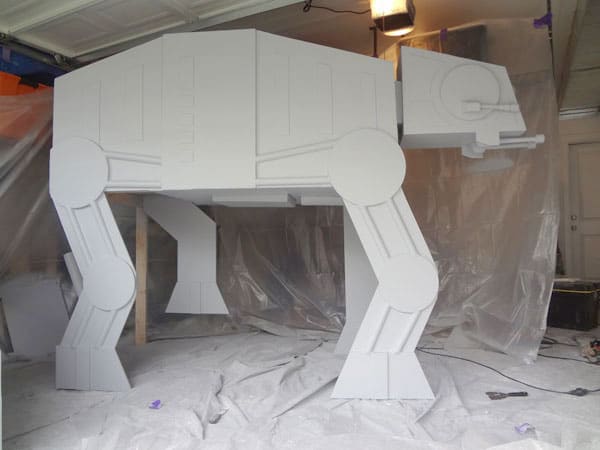 Star Wars Imperial Bed (via Built By Kids) We know not everyone can build this, but this Imperial Walker bed frame is the most awesome, coolest bed a kid could dream of so we had to share.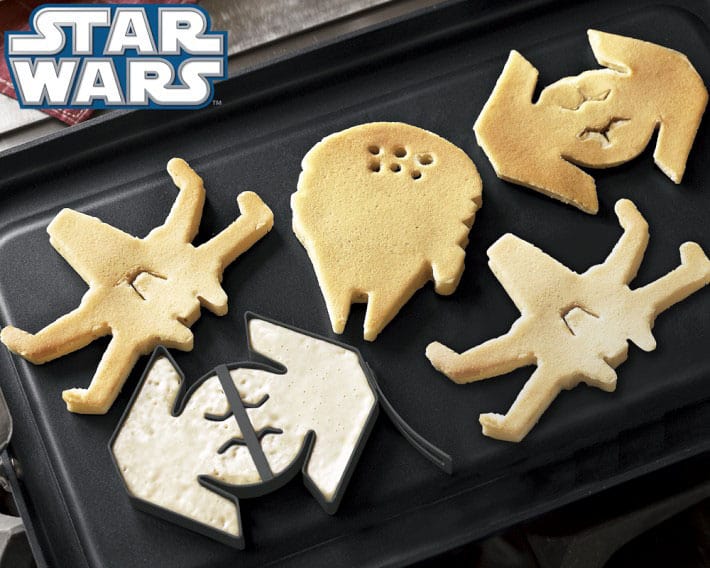 Star Wars Pancake Mold $7.99. These molds will make breakfast an epic galactic pancake airfight.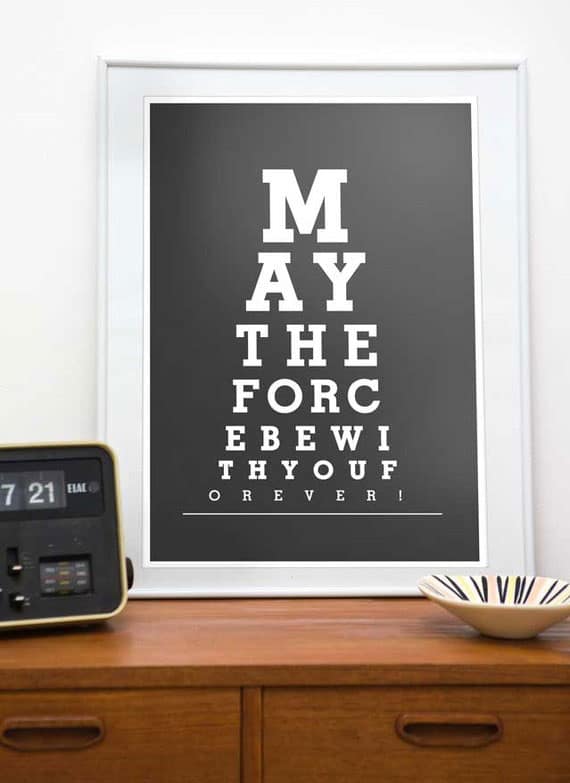 Star Wars Typography $15. A piece of Yoda's wisdom for your kid's walls.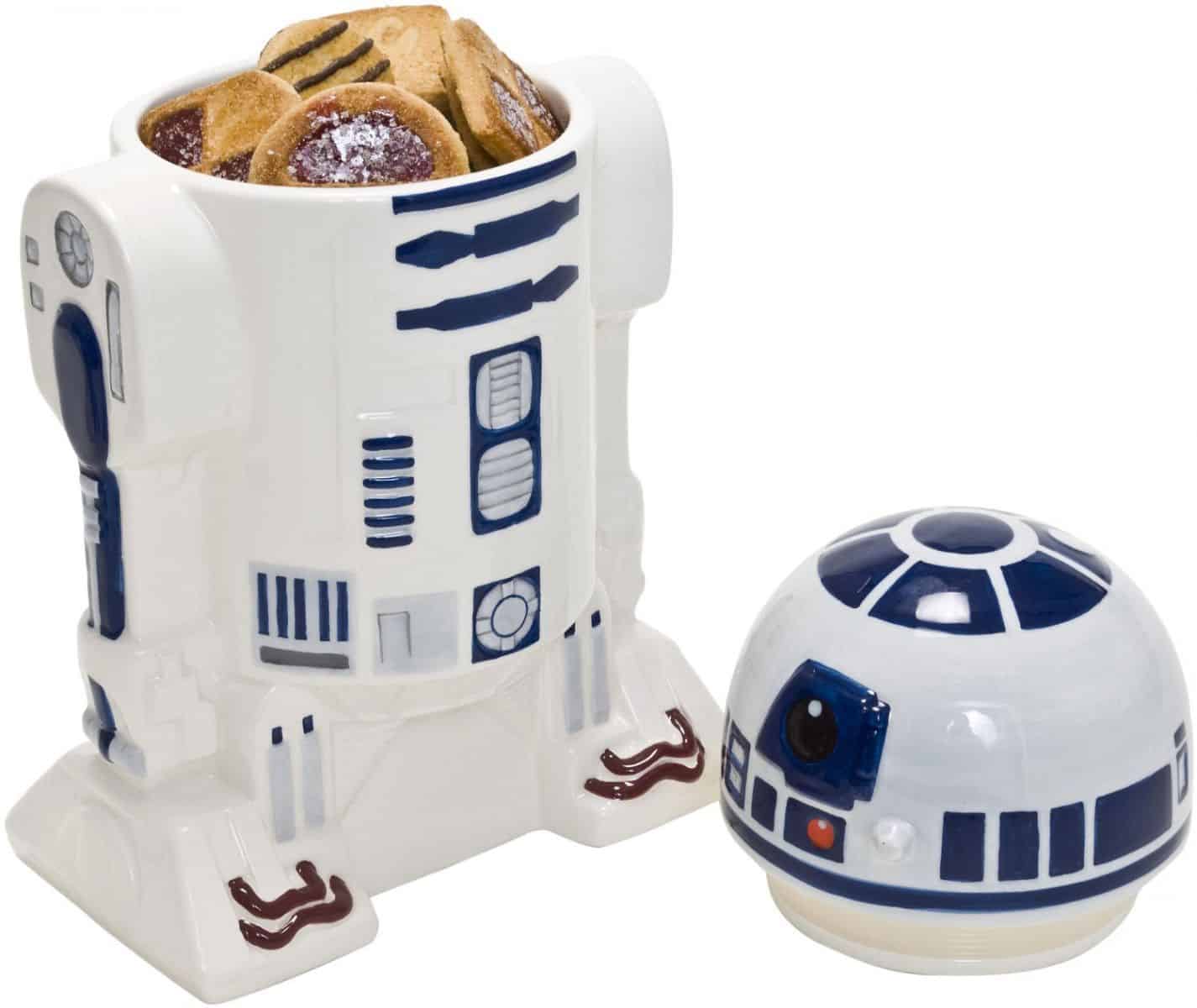 R2D2 Cookie Jar You might have trouble keeping your kid's hands out of this ceramic robot jar.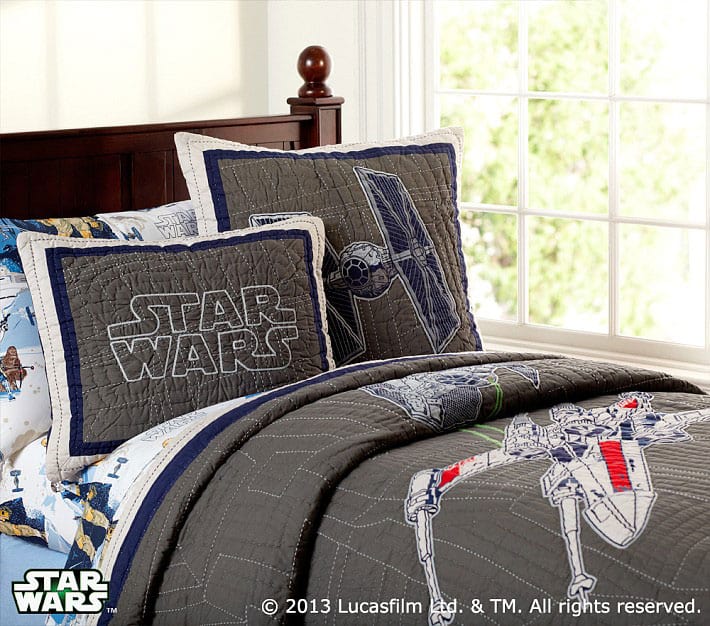 Star Wars Quilted Bedding $36.50 – $226. Soft quilted bedding with cotton percale and twill appliques of iconic Star Wars fighter planes.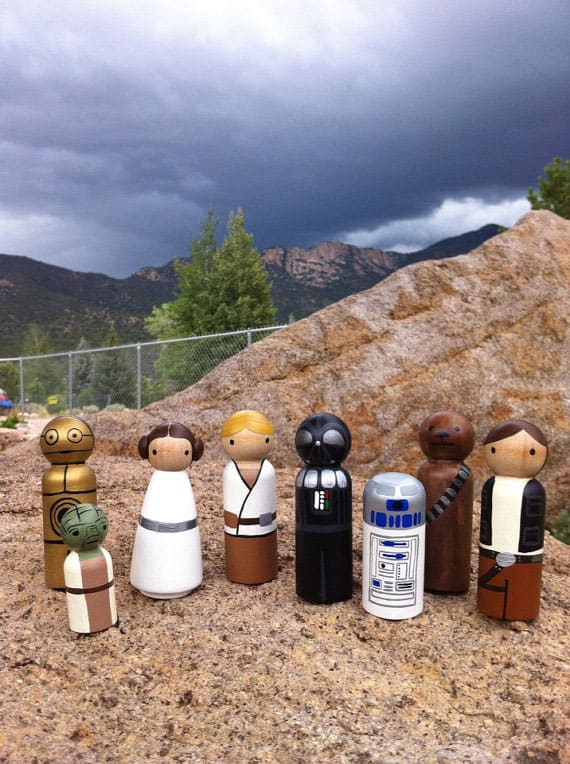 Star Wars Peg Figurines $82. An adorable set of Star Wars peg figures that come in a muslin bag perfect for taking anywhere you'd like to play.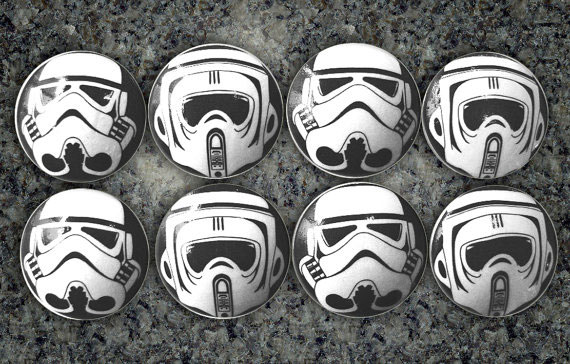 Storm Trouper Knobs $21.99 set of 8. Wooden Storm Trooper dresser knobs will stand watch over your little Jedi's belongings.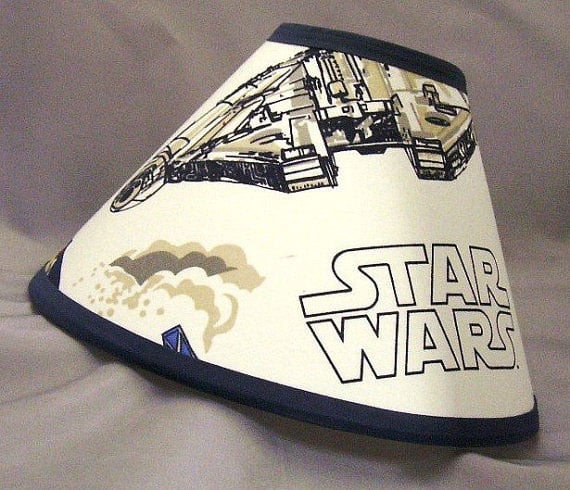 Star Wars Lampshade $36.99. This shade will add a light Star Wars touch to a room, and comes in a variety of sizes and trim colors.