Studies have found that introducing children to musical education has lots of potential benefits, including benefits to linguistic development, spatial intelligence, and mathematics. Plus, the act of engaging in making music helps with fine motor skills and concentration.
If you've got a budding musician in the making, take a look at these creative instruments you can make with your kids. And who knows, you might just have the makings of your own band right at home!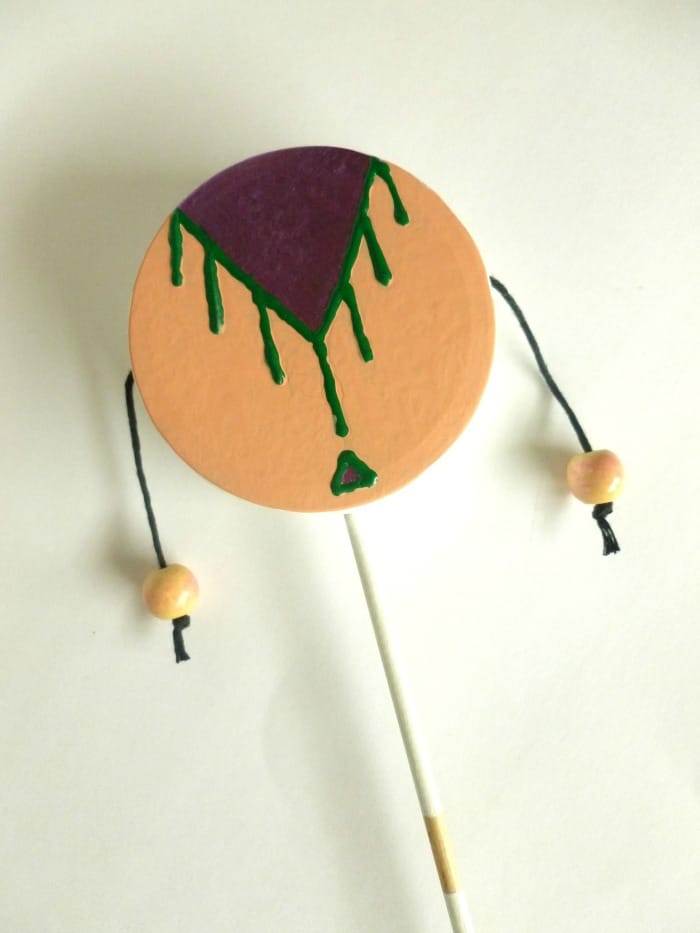 DIY Spin Drum (via Pretty Prudent) Made with some pretty basic materials, your child could soon be spinning these drums to their own funky beat.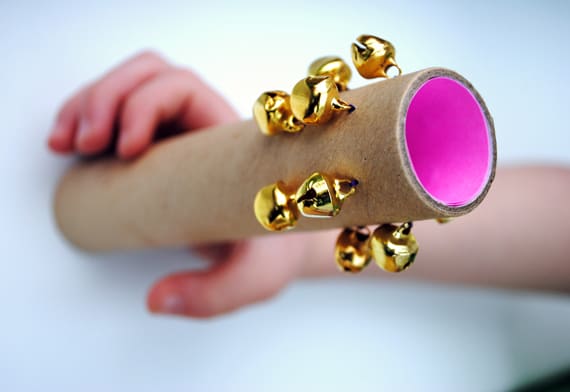 Cardboard Bells (via Mini Eco) From the humble cardboard tube, see how this basic material can create a handheld tubular bell that makes some sweet sounds.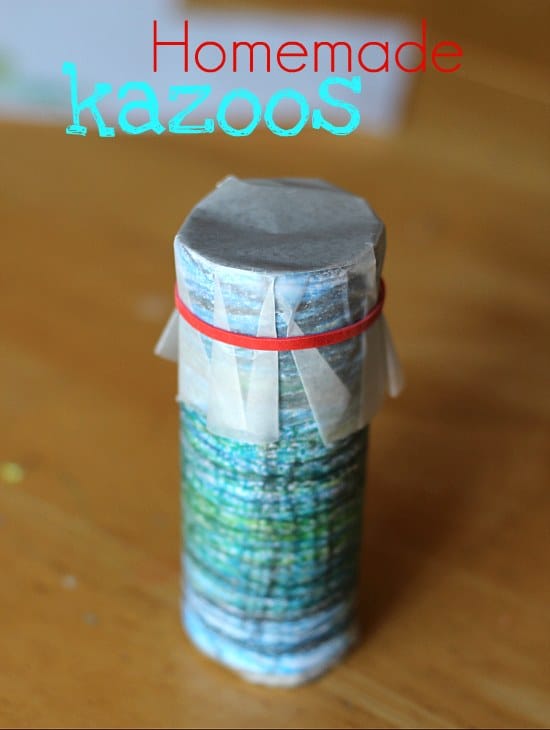 Kazoos (via That's What We Said) This one really takes me back to the childhood years. Keep this tradition alive with this simple at-home kazoo that your kids can decorate to make it their own.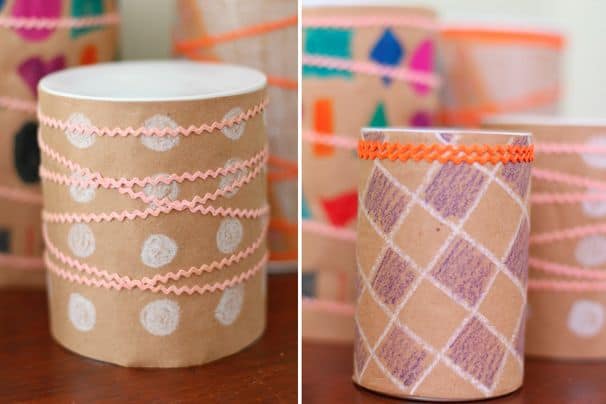 Tin Can Drums (via Cool Progeny) Start your own percussion section with these DIY drums, made from tin cans that kids will love styling up as much as playing.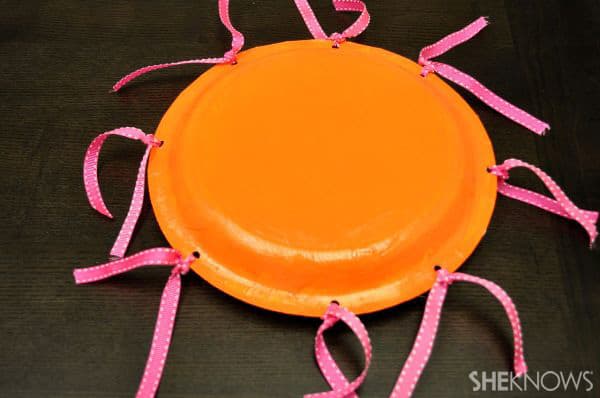 Bottle Cap Tambourine (via She Knows) Here's another percussion instrument that's easy to assemble, with simple materials that make cool sounds from the hidden bottle caps.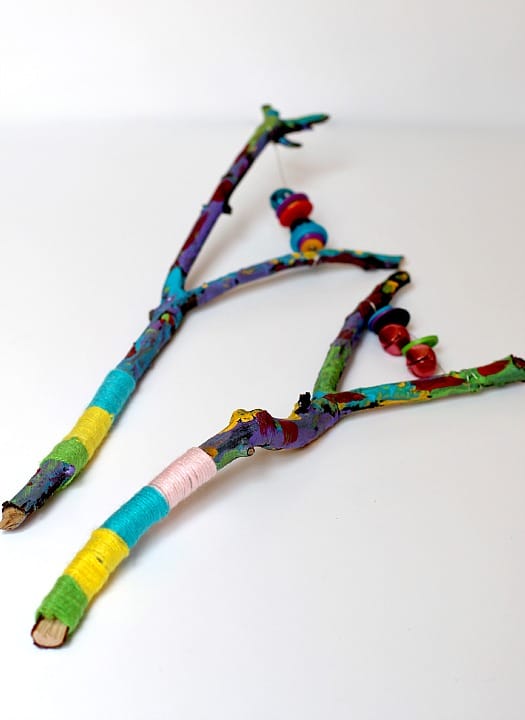 Painted Stick Instrument (via Two Daloo) This unique looking instrument is based on an Egyptian instrument from bygone days called a sistrum. See how to make your own and maybe there's a little lesson in here about ancient Egypt while you're at it!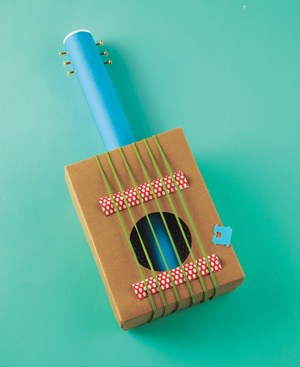 Shoebox Guitar (via Real Simple) Who knew shoeboxes and rubberbands would be key ingredients for a good time. See how these two come together to create a stringed instrument good for both strumming and plucking.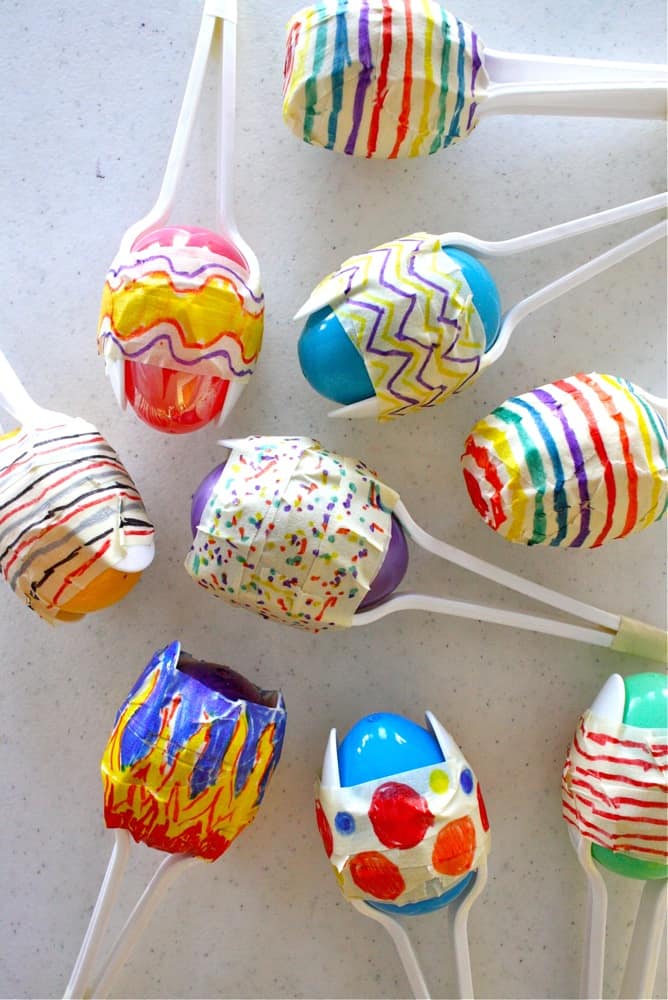 DIY Maracas (via Dana Made It) Shake, shake, shake… here's an amazingly easy way to make these cute maracas. Also called "rumba shakers," make a pair or two for tons of fun making la musica!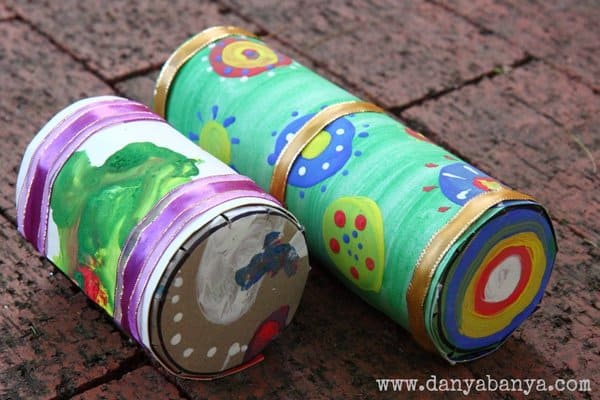 Rain Sticks (via Danya Banya) Thought to be of Aztec origin, rain sticks were believed to have powers to summon rain. They're also excellent noisemakers and fun to make with kids too.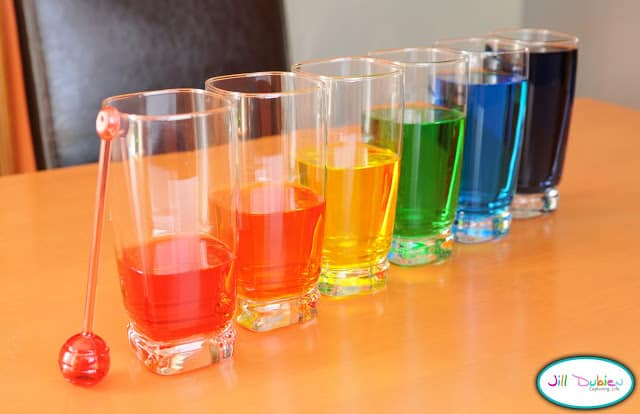 Rainbow Xylophone (via Meet The Dubiens) This colorful activity is more of a cool musical project as opposed to a crafted instrument, although it's so easy to put togoether that it might as well be permanent. Have a grand time identifying the different sounds and notes with your kids and get ready to make some tunes.