Is it just me or is monochromatic style becoming more and more of a commonplace fashion statement? I'm usually a big fan of colors, but some of the posh and modern monochromatic decors and toys I've seen lately are making me think twice. You can't go wrong with clean lines and black and white which go along with any color scheme in the room. These chic, monochromatic toys, blankets, softies and yes – even bear rugs – will make you want to give your kid's room a sleek makeover.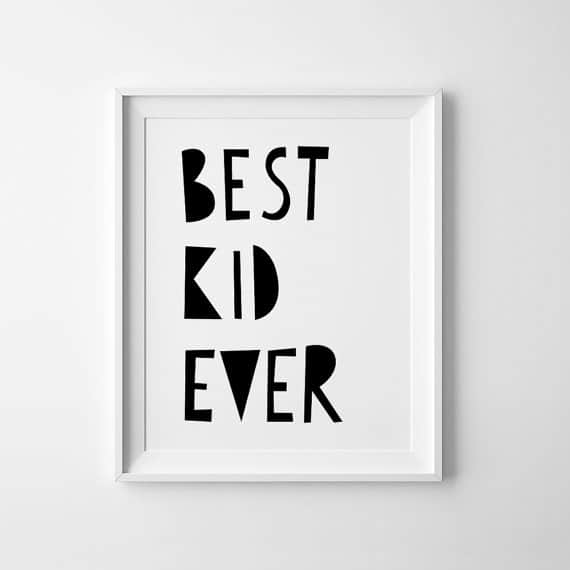 Best Kid Ever Print (via Mini Learners)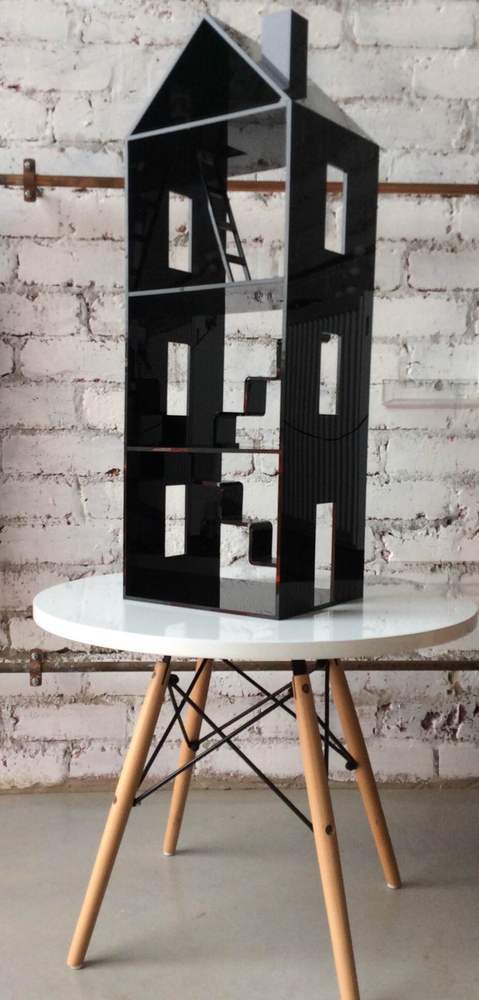 Noir Doll House (via Mint Rhapsody)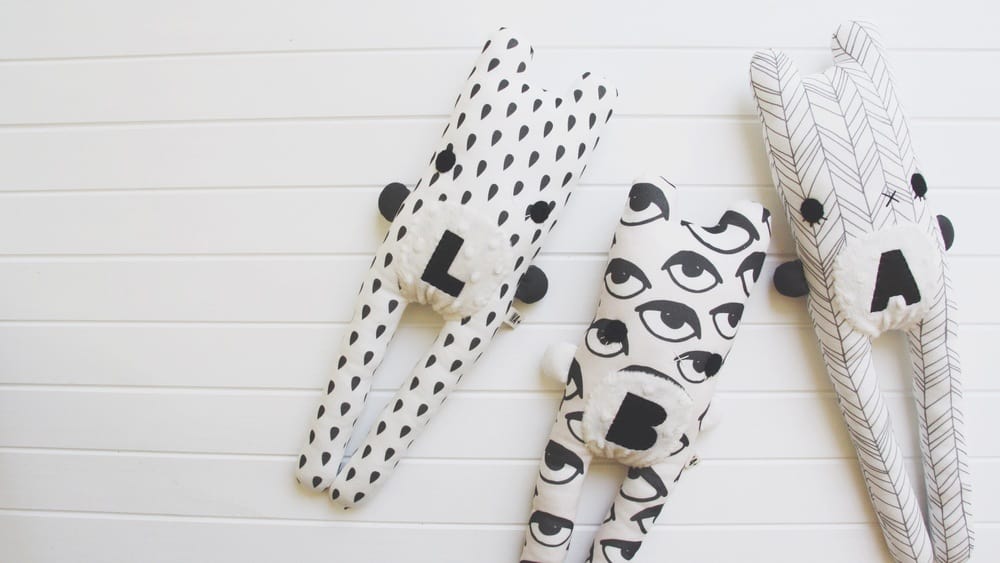 Bebe Bear (via Luna + The Boy)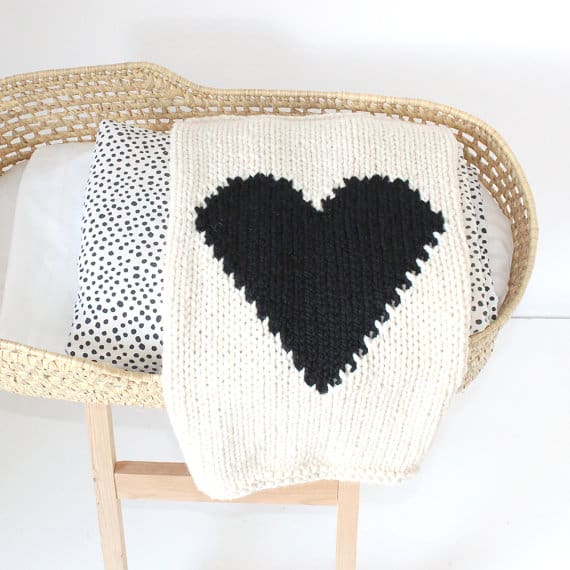 Knit Baby Blanket (via Yarning Made)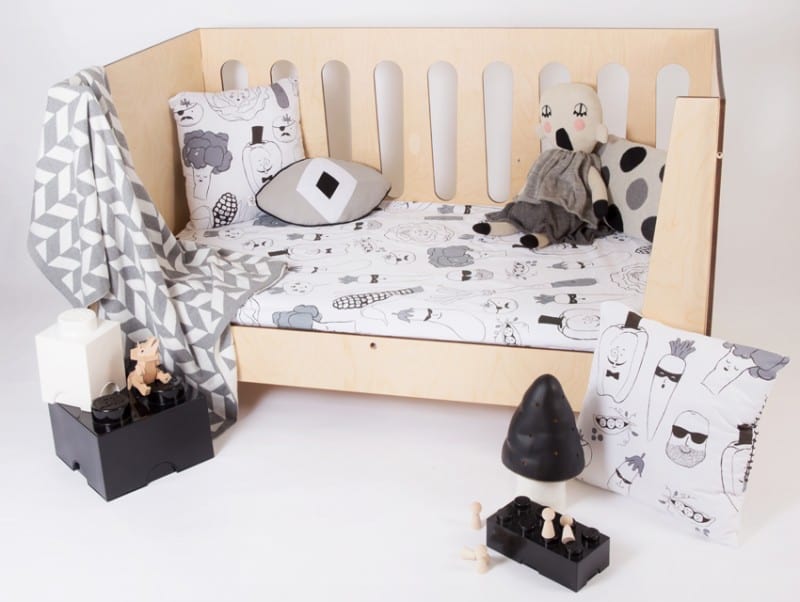 Green Mob Sheets and Pillows (via Sack Me!)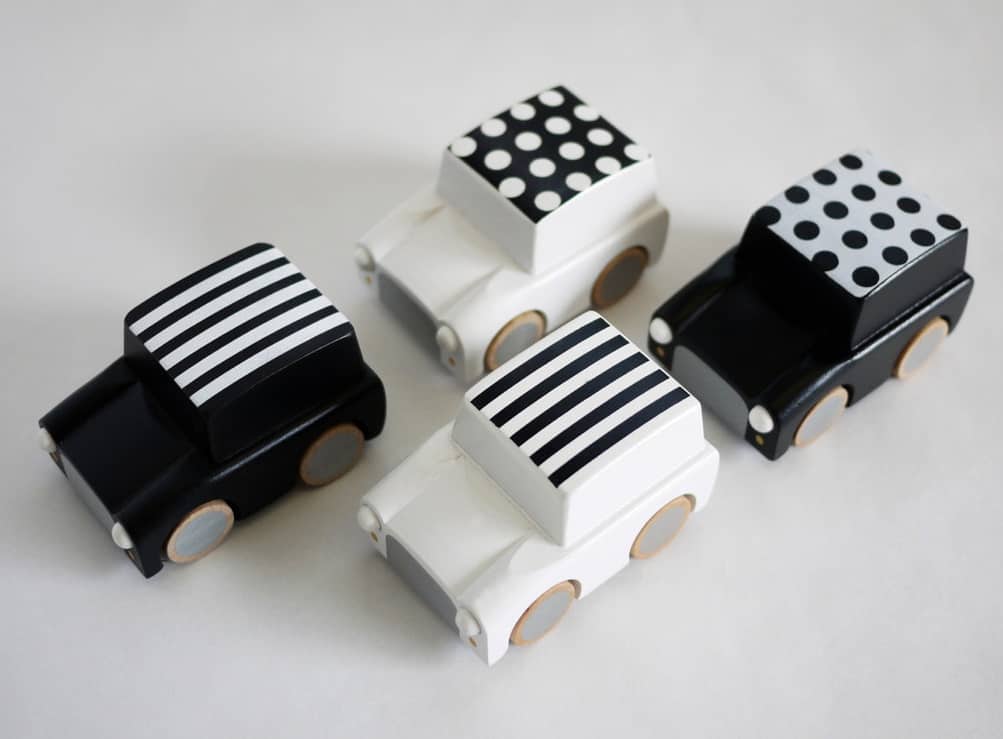 Kiko+ Cars (via The Mini Life)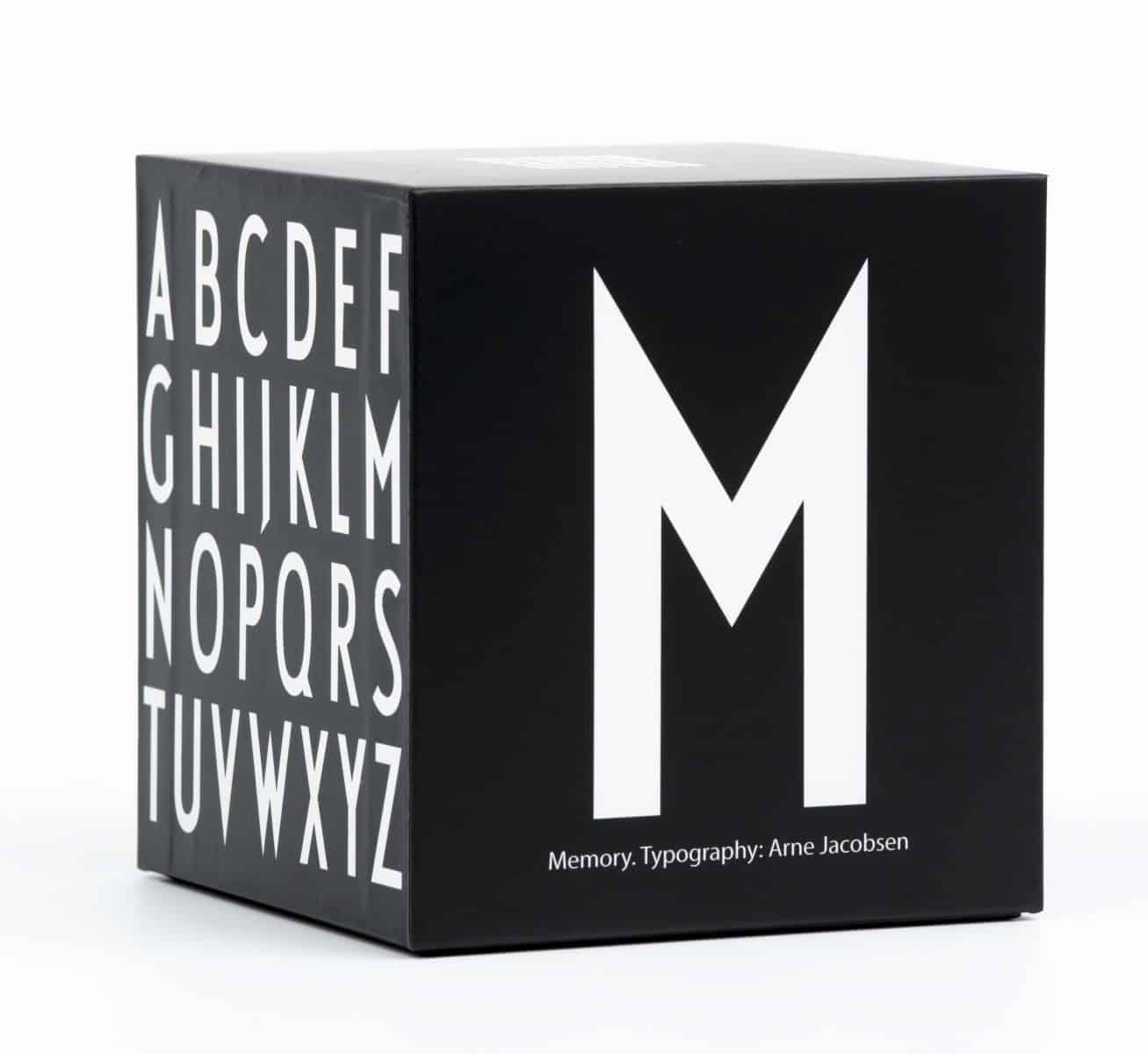 Design Letters Memory Game (via The Mini Life)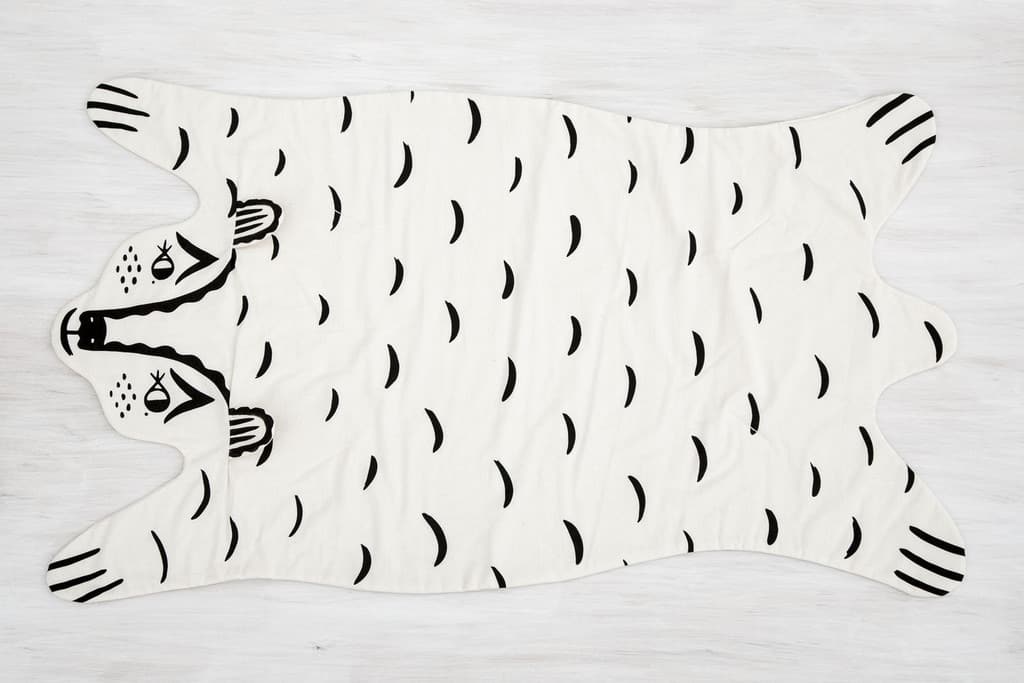 Heirloom Bear Blanket (via Roxy Marj)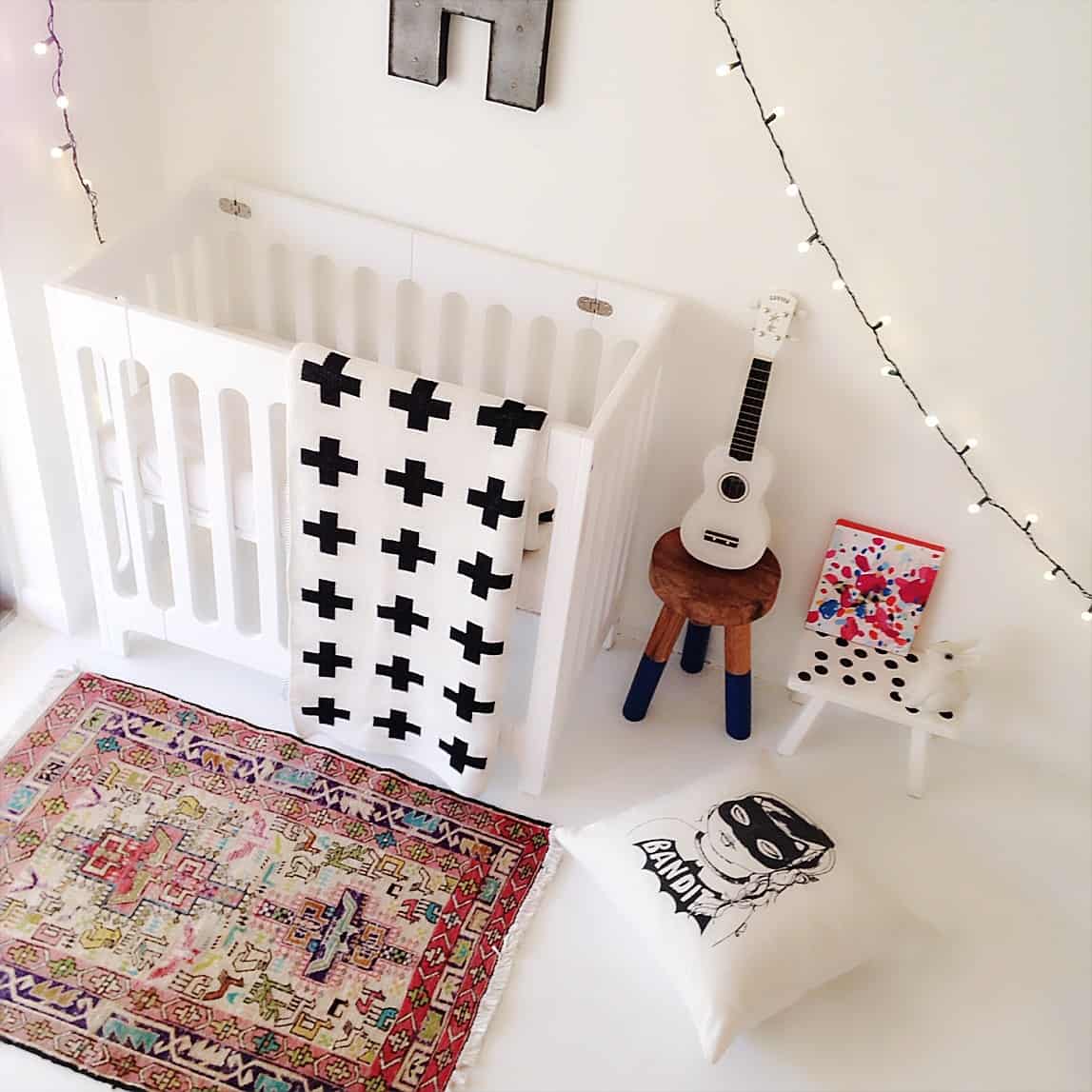 Eco Cross Blanket (via Spearmint Love)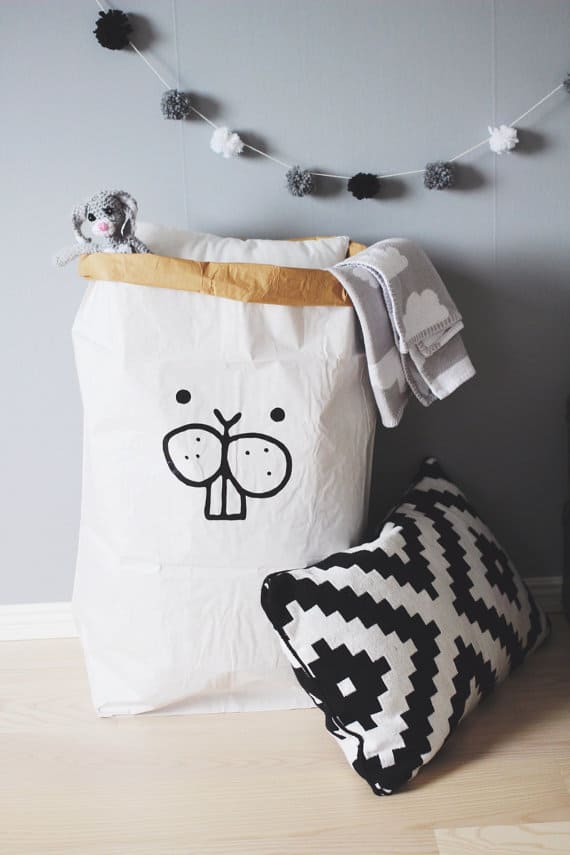 Paper Toy Storage Bags (via Tellkiddo)
More kid's room inspiration and ideas over here!