Holiday garlands are a festive way to bring cheer and joy to your home. Although it's easy to buy one, why not make it a fun holiday craft with your kids? These 10 easy and bright garlands are simple enough for kids to help make and are a fun way to sprinkle holiday cheer throughout your home.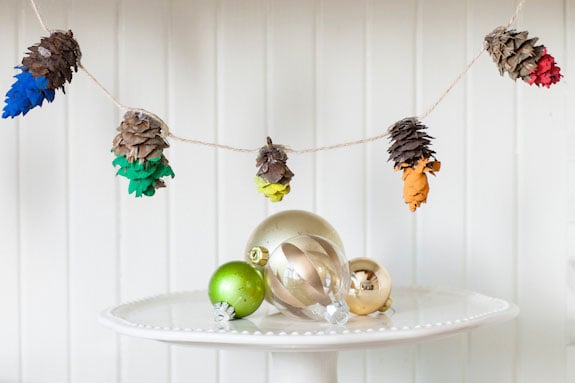 Pine Cone Garland (via Say Yes To Hoboken) Kids will have a ball painting these pine cone holiday lights.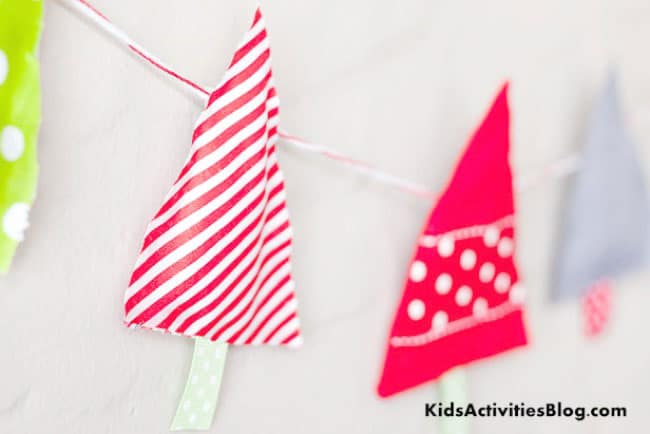 Fabric Tree Garland (via Kids Activities Blog) These no-sew fabric trees also double as ornaments!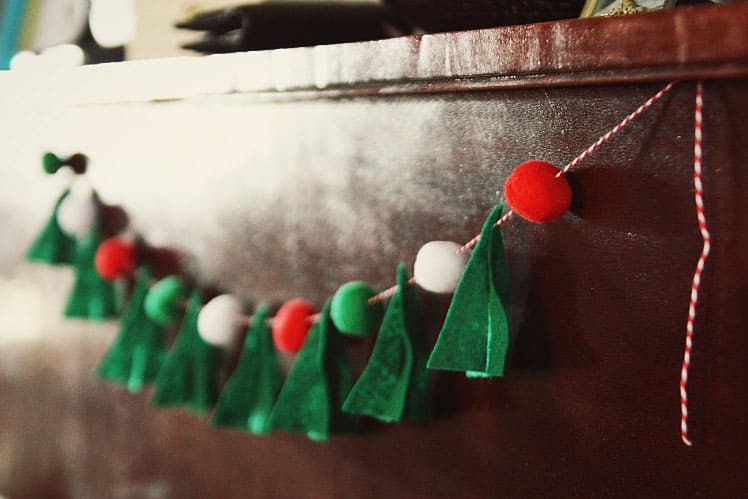 Felt Christmas Tree (via This Pretty Sight) If you're looking for a traditional holiday look, try this felt tree and pom pom garland.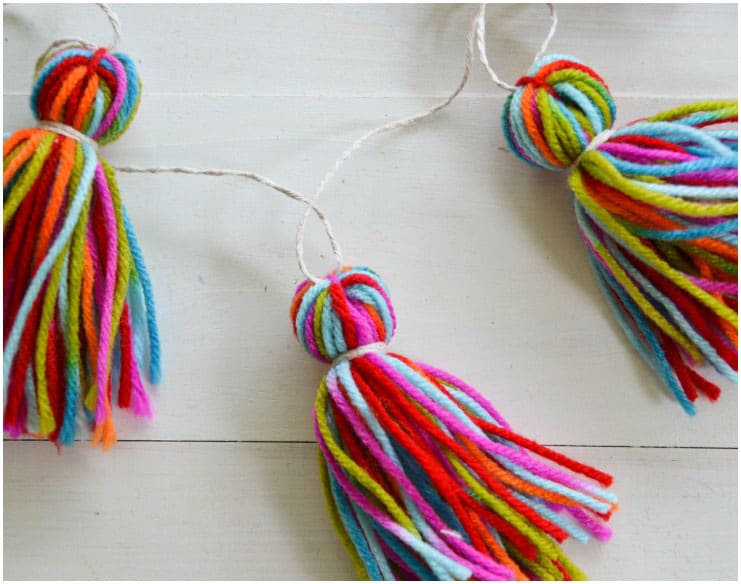 Yarn Tassel Garland (via Jacks & Kate) Add bright splashes of colors with multicolored yarn.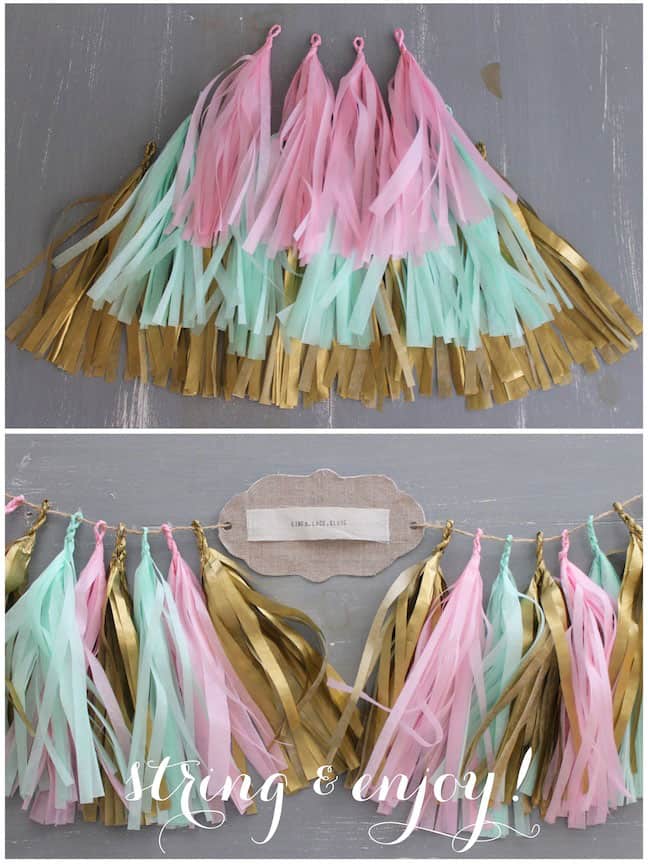 Tissue Tassel Garland (via Linen, Lace & Love) You could use holiday tissue paper instead to make this garland which has a very helpful step-by-step tutorial.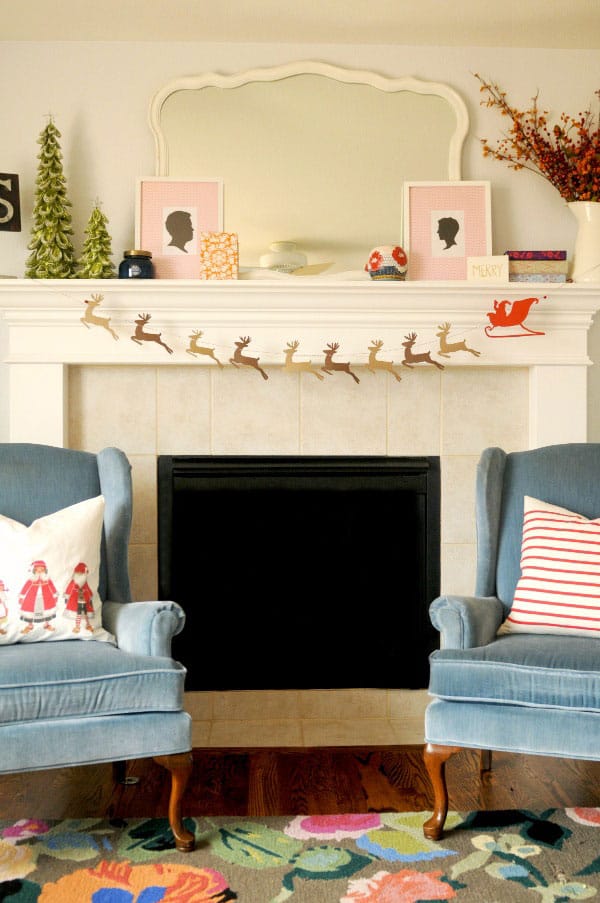 Reindeer and Santa Garland (via The Proper Pinwheel) All you need to do is print this free template and you're practically done with your garland!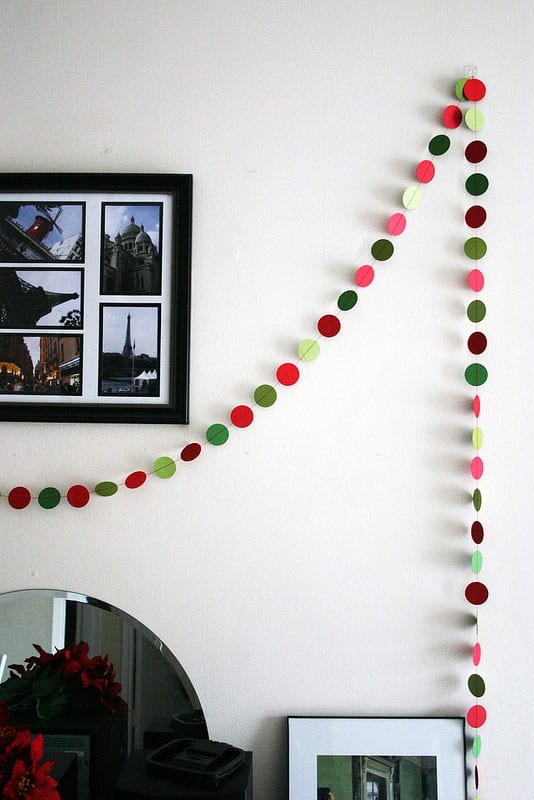 Paper Circle Garland (via Sew Wrong) If you have a sewing machine, these cheery paper circles are a breeze to sew together.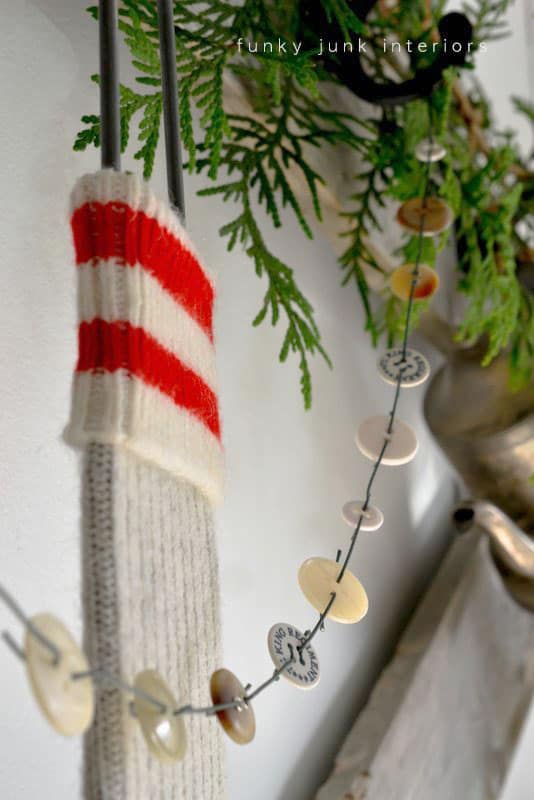 Button Garland (via Funky Junk Interior) Kids will love threading hooks through buttons, a good motor skills activity.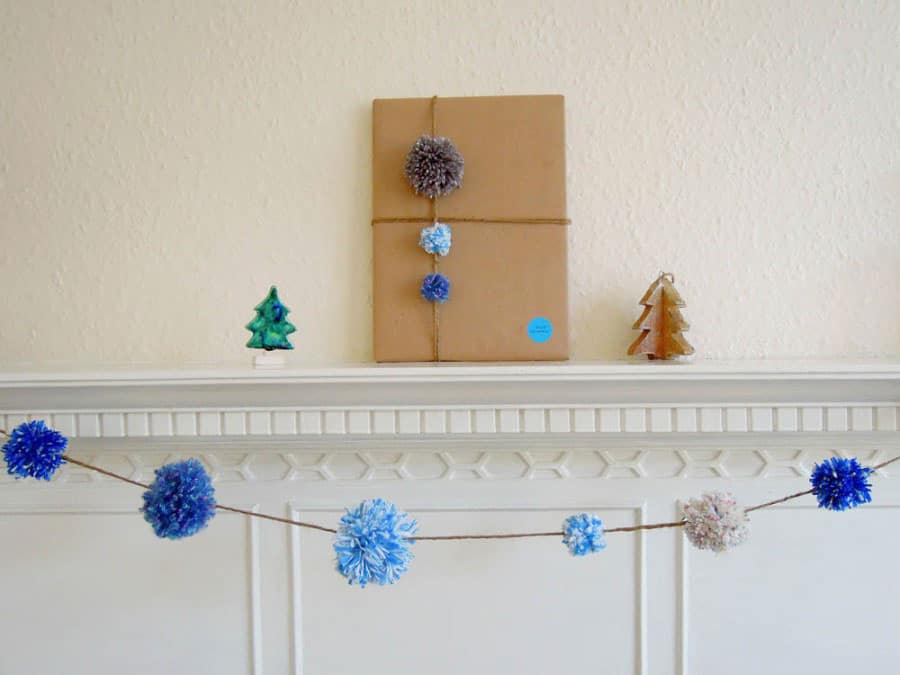 Pom Pom Garland (via Georgina Giles) Pom poms add fun to any room – and this detailed tutorial on how to make them is super helpful.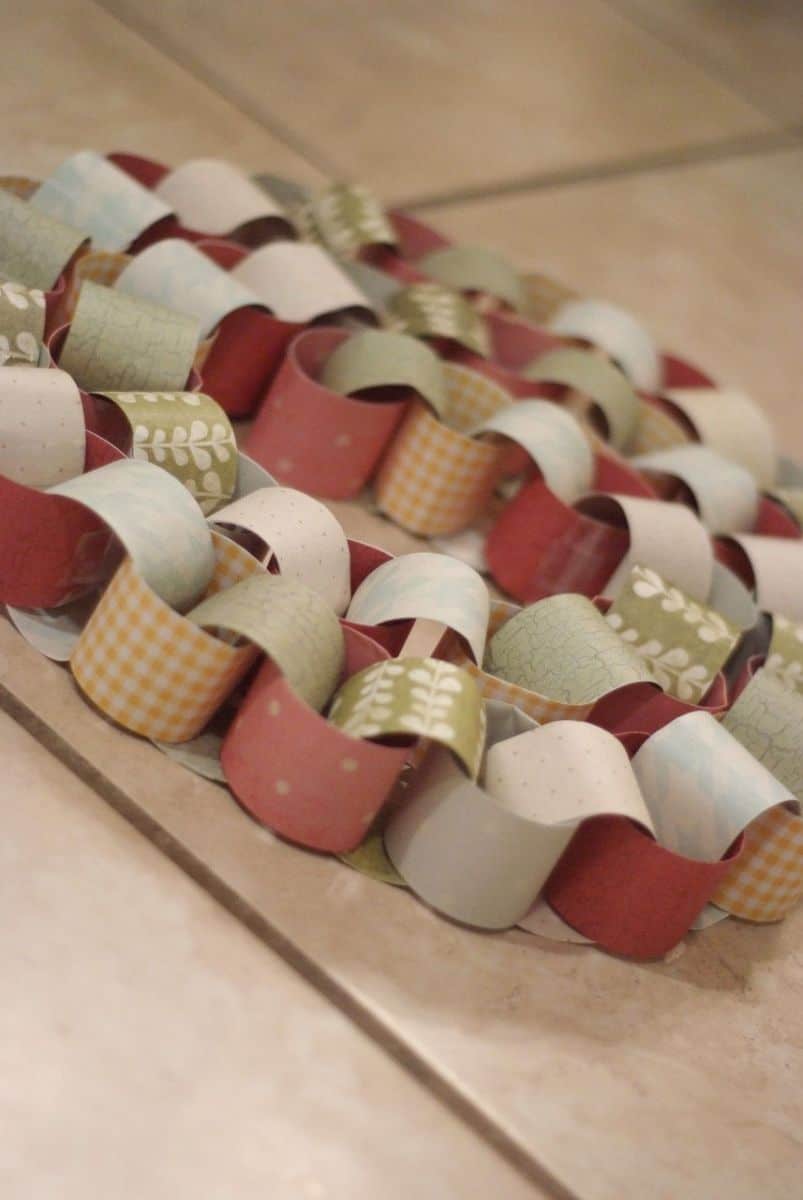 Paper Garland (via Constant in Chaos) Scrapbook paper linked up makes an easy garland in a classic nostalgic shape – didn't we all make one of these when we were kids?
For more holiday craft ideas, check out 12 Festive DIY Advent Calendars, 15 Easy and Festive Ornaments, 8 Fun Holiday Stick Crafts, and 13 Simple Christmas Tree Crafts.