Valentine's Day
is one of those special holidays where sweets and treats take center stage. Here are 10 lovely edible and heart-shaped ways to say "I love you." Many of these treats are ones you can make and celebrate with your kids. Their proud smiles when they're able to share what they made will be worth it!
For more Valentine's day ideas, see 10 Non Candy Valentine's Day Favors, 8 Lovely and Easy DIY Valentine's Garlands, 10 Cute Valentine Free Printables, 10 Cute Valentine Day's Foods, and 10 Sweet Gifts for Baby's First Valentine.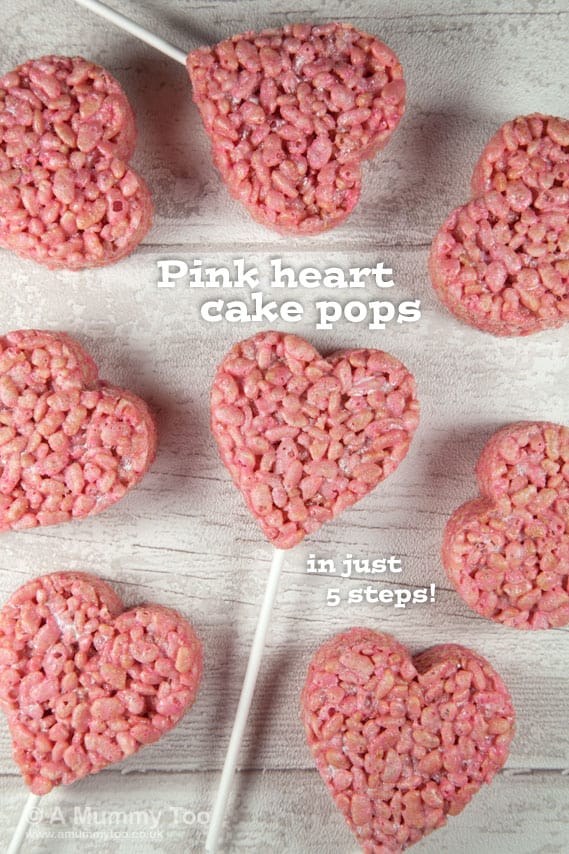 Rice Krispie Hearts (via A Mummy Too) Rice Krispie treats are one of the quintessential indulgences of childhood. Universally loved and straightforward to make, this recipe makes them a bit more February friendly by turning them into pink hearts.
Mini Heart S'Mores (via Pizzazzerie) Another kid-favorite treat, here's a cute way to dress up traditional S'Mores in a heartfelt way.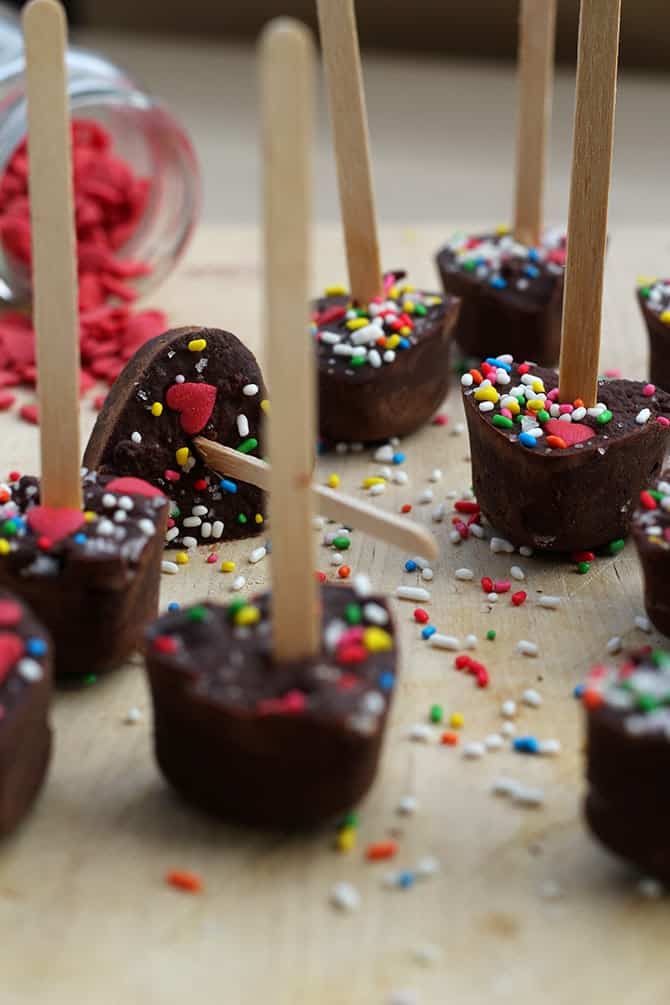 Chocolate Hearts (via My Lifebox) Treats on a stick are nice because it keeps little fingers and hands clean (usually). Here's a neat way to make chocolate truffles on sticks, which kids can help decorate with sprinkles.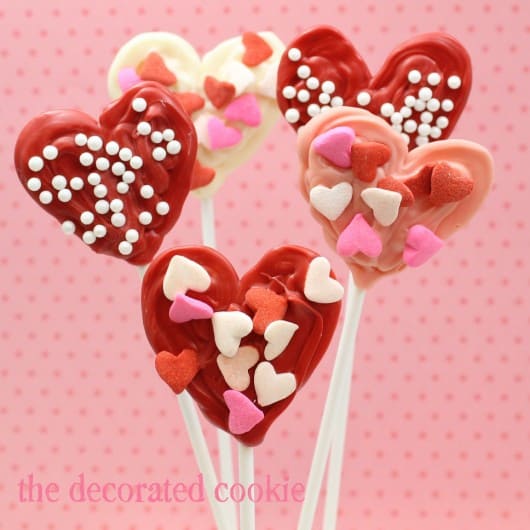 Heart Candy Pops (via The Decorated Cookie) For more treats on sticks, check out these kid-friendly candy pops. They'll have a great time using the sticks to make all kinds of whimsical shapes for their candy pops prior to decorating.
Fudge Conversation Hearts (via Hungry Happenings) These creative fudge hearts look just like the candy conversation hearts that everyone knows and loves. Not only are they adorable, they also allow for the text on the hearts to be customized.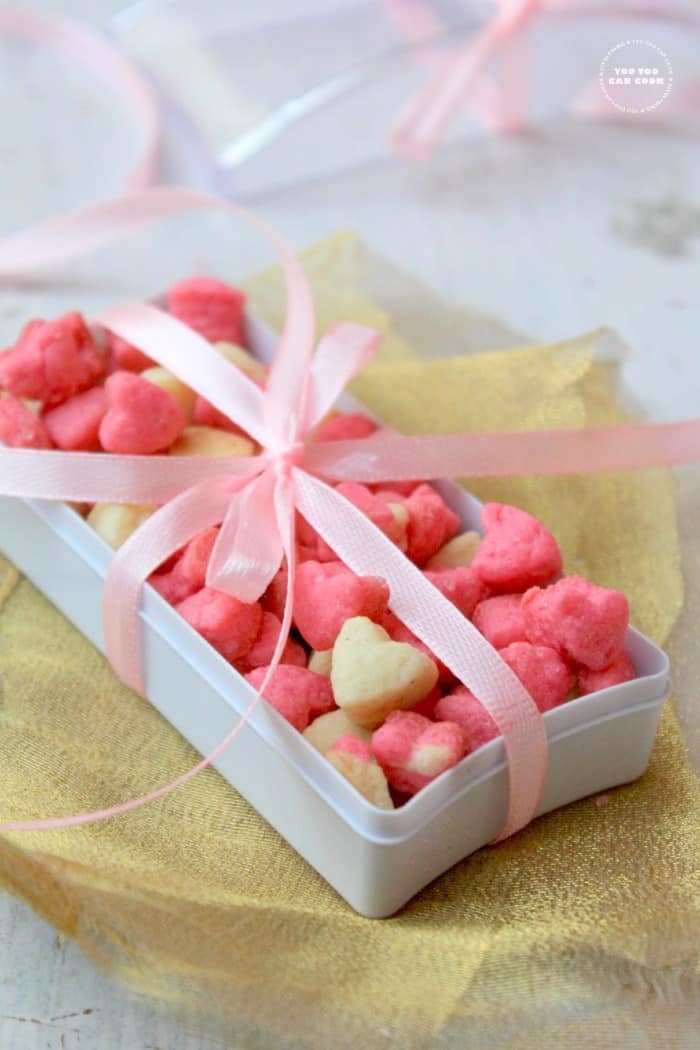 Mini Heart Cookies (via You Too Can Cook) These mini heart-shaped cookies are great to enjoy at home and are also the perfect size to package up as Valentine's day gifts or favors.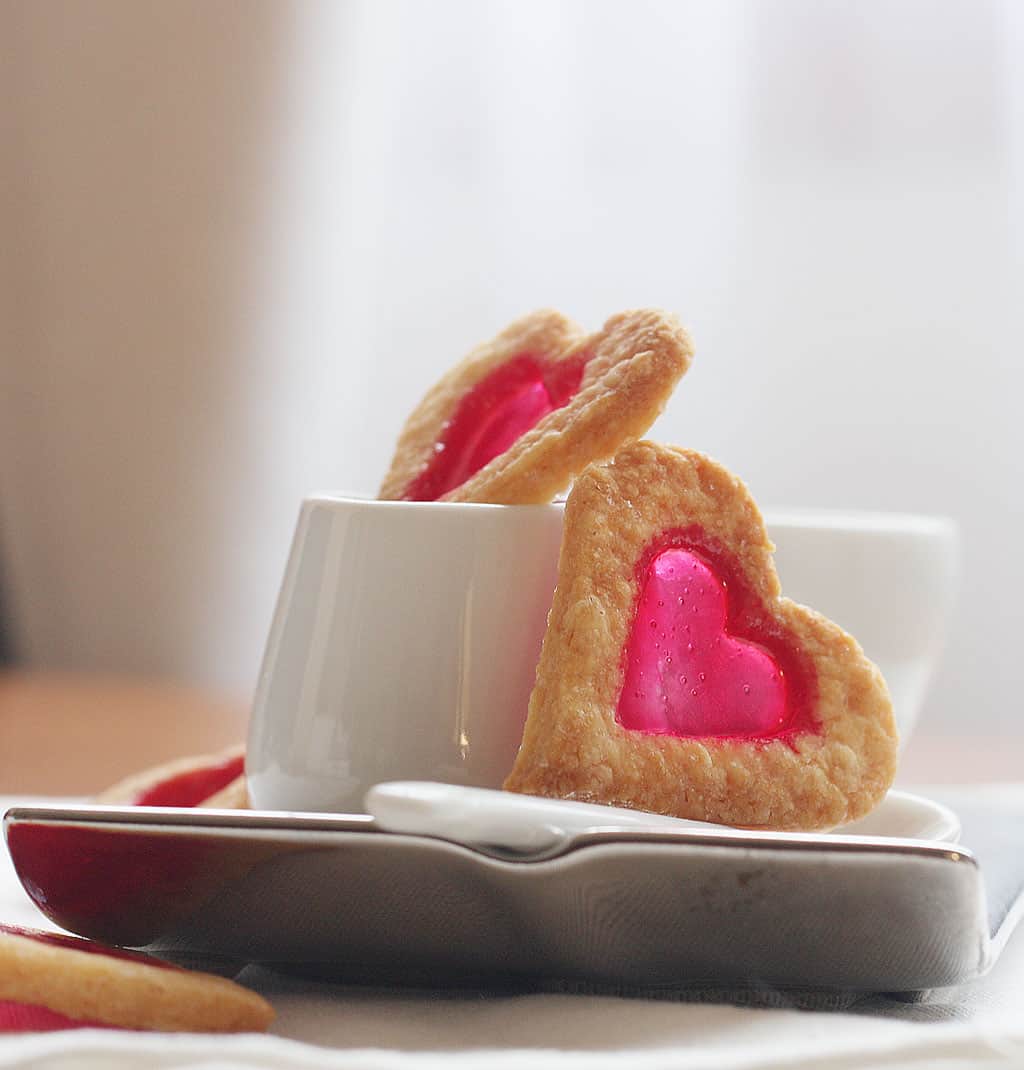 Heart Stained Glass Cookies (via Italian Chips) These beautiful "stained glass" cookies have a translucent candy "window" that kids will marvel at looking through.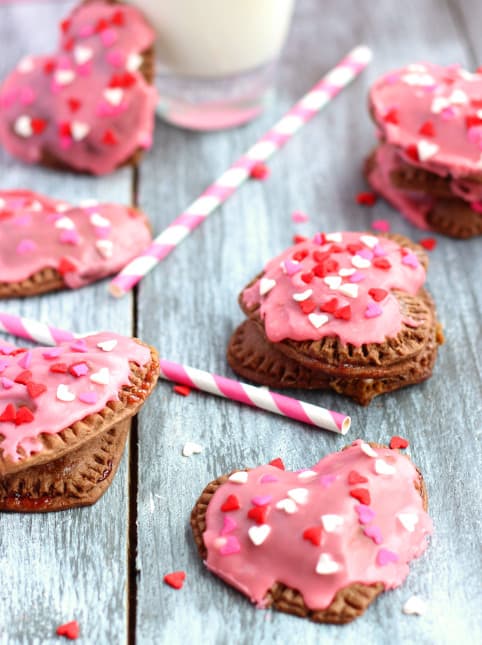 Nutella and Strawberry Heart Pop Tarts (via Chelsea's Messy Apron) Nutella is paired with strawberry jam inside a heart-shaped pastry to end up with the equivalent of a delicious and fancy Valentine's day pop tart.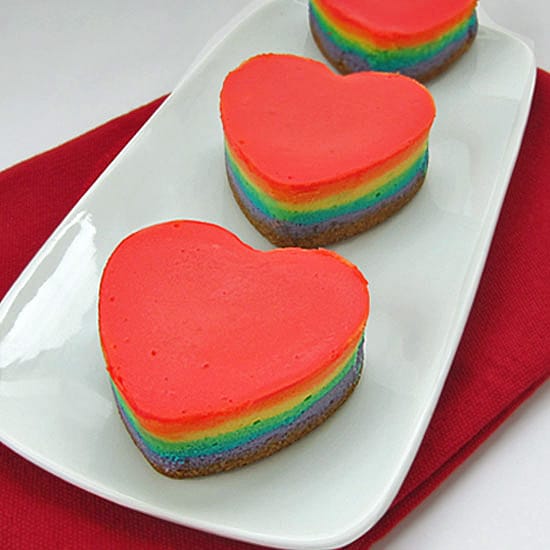 Rainbow Heart Cheesecake (via Tablespoon) These heart-shaped single-serving cheesecakes in pretty multi-layered colors of the rainbow are cheerful for any special occasion, beyond Valentine's day.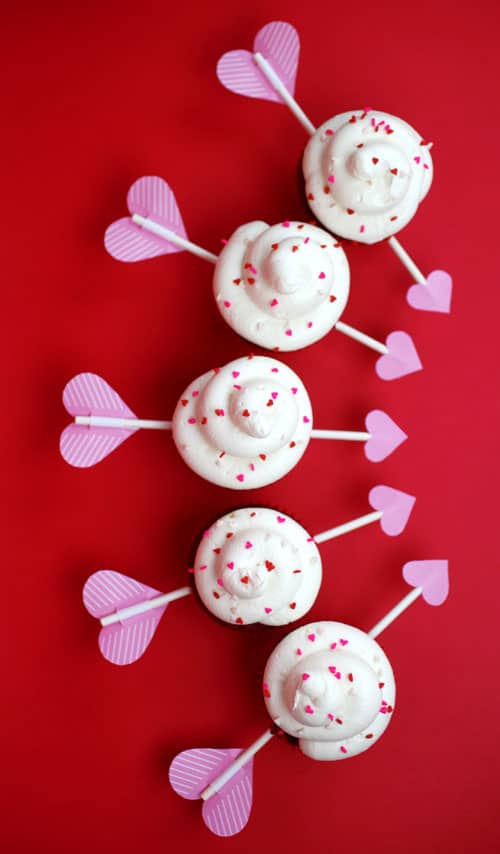 Red Velvet Cupid Cupcakes (via Bakerella) No sweet treats list would be complete without cupcakes and Red Velvet is the perfect shade and color for Valentine's day. They're even more appropriate when you shoot Cupid's arrow through them which is included as a free printable in this sweet tutorial.