Originally posted on 12/06/2015
In the summer months, playing outside becomes a fun daily adventure. A kite makes for a fantastic way to play outdoors and also makes an entertaining summer craft.
We've rounded up 10 creative kite design ideas for you to make your own DIY kite. Below are 10 different ways to make this nostalgic summer toy – from cool tetrahedral designs to colorful confetti kites! Then there are also simple folded paper kites, or ones kids can fill in with their artistic doodles.
Many of these can actually fly high in the sky which makes them a toy worth making. And while you are playing outdoors check out my guide on summer activities to keep you inspired while outside.
Creative Kite Making Ideas
Do you know how to make a kite? If not, don't worry, we've got you covered. With the creative kite design ideas below, you'll want to try them all! Most of the kites will keep you occupied all day as you play outdoors, others are great for the creative kids to practice their design skills.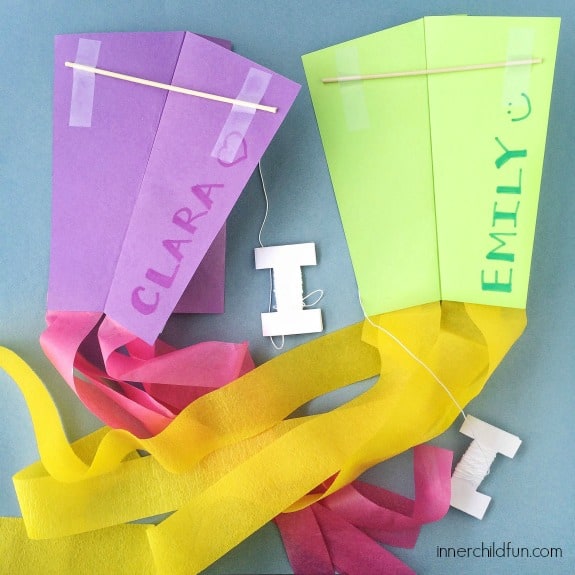 Paper kite making is fun and simple. This paper kite can easily be made by a kid in less than 5 minutes. And the bonus is you'll probably already have all the materials needed at home.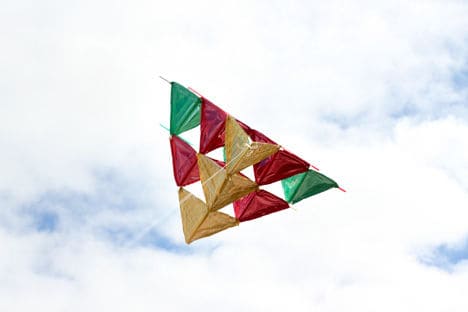 Tetrahedral Kite (via Instructables)
Make this impressive 10-cell tetrahedral creative kite that's an eye-catcher in the sky. You'll need simple materials like straw and wrapping paper.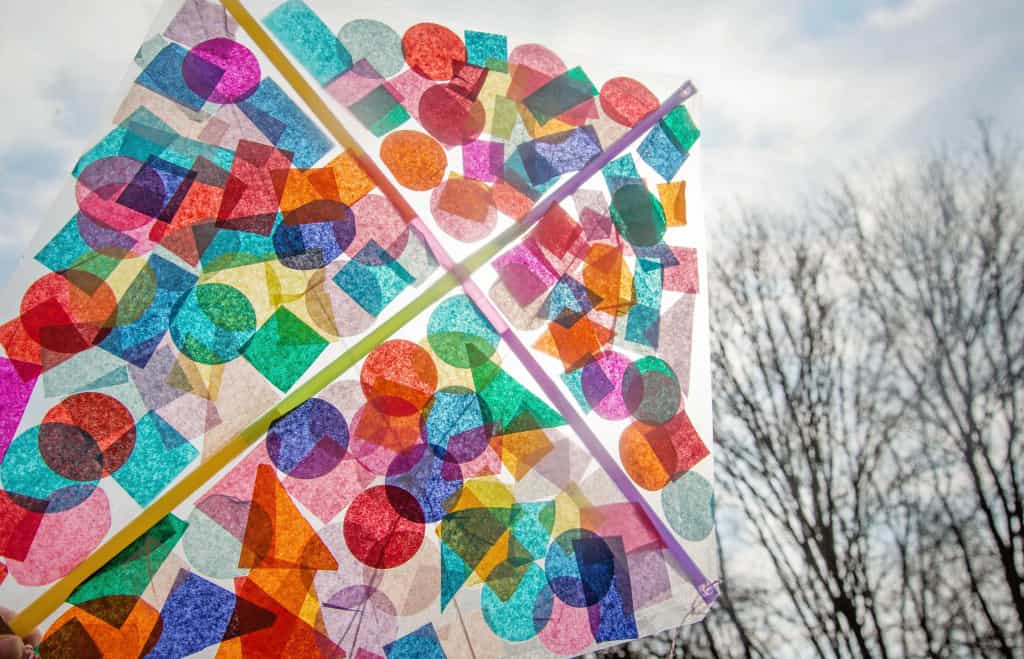 Confetti Kite (via Parent Savvy)
This vibrant confetti kite is one of the most innovative kite-making ideas. Kids can get hands-on in making this decorative kite which looks so pretty flying high up in the sky.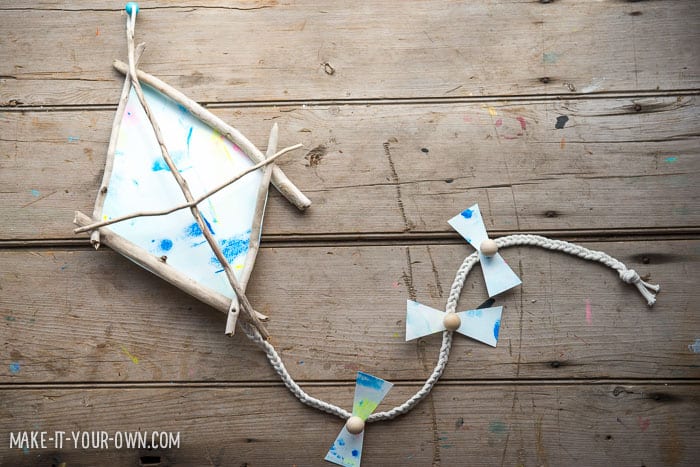 Go on a nature walk and turn your collected finds into a rustic driftwood kite drawn in with the kids' artwork. This is one of the most creative kites to make and allows your child to express their own creativity. Not only that, but they will also learn how to reuse discarded materials – perfect for a thriving eco-warrior.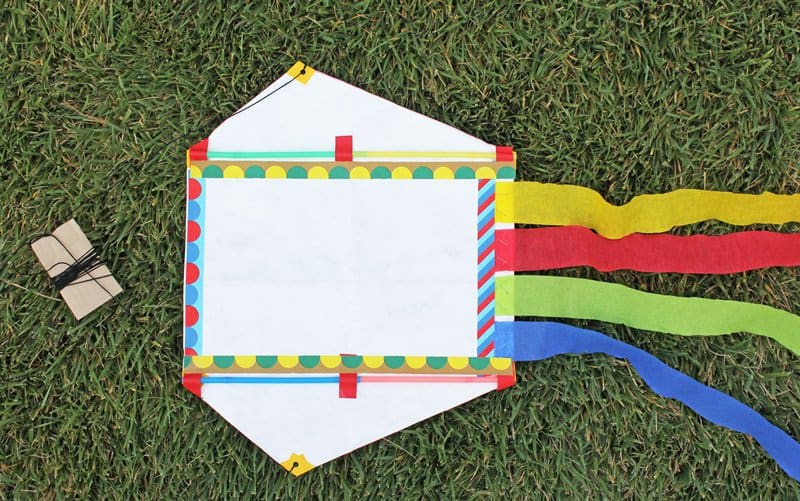 This bright and colorful Tyvek Sled kite with bright streamers would bring a smile to any kid excited to fly it.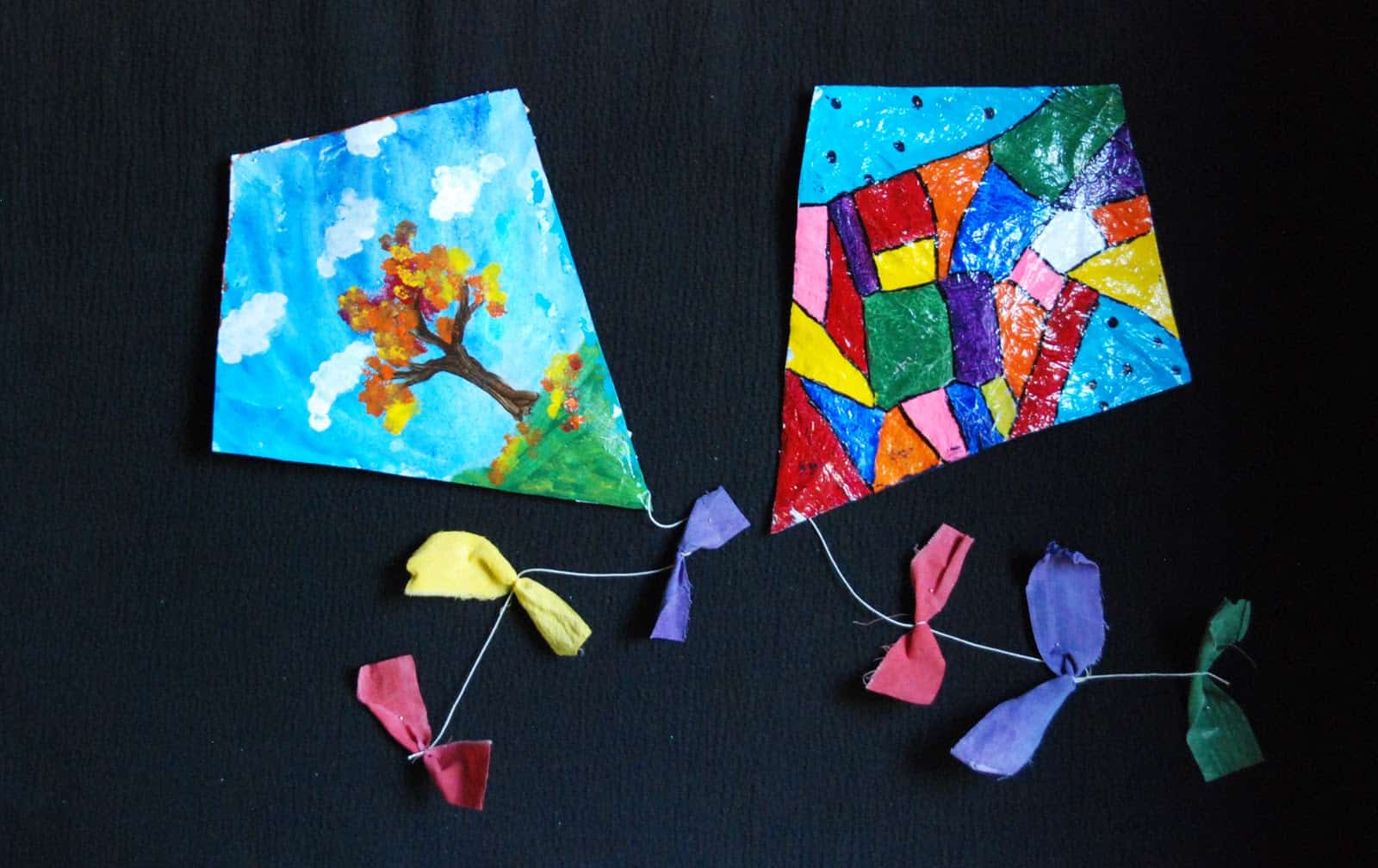 Make a cute finger kite, they are a great way to show off your kids' art and fun for little hands to hold. These kites are smaller than the usual kite, so they only fly about a meter high but the kids still love them!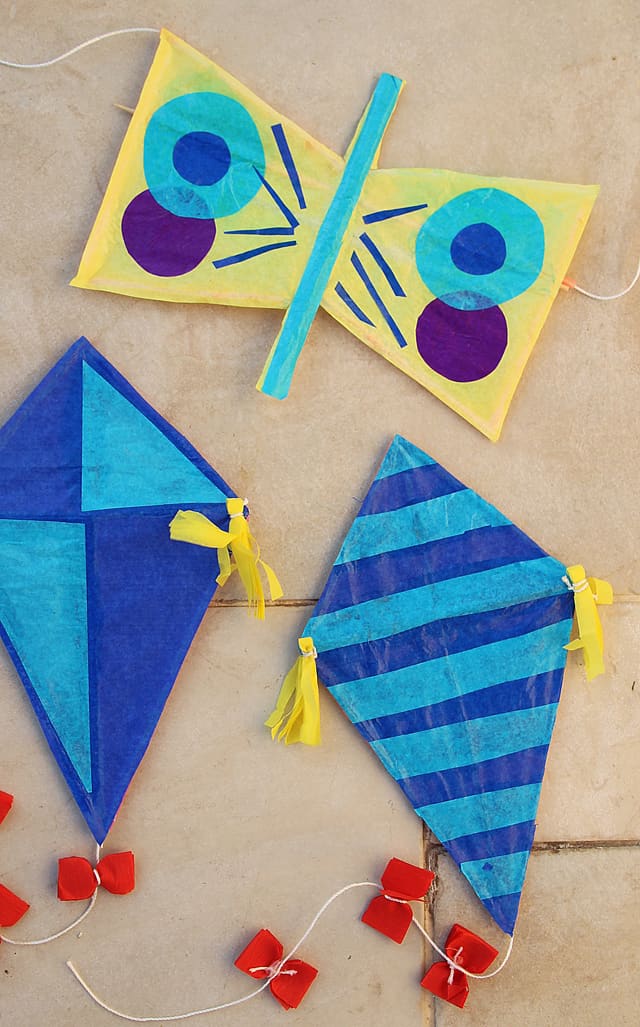 Use colorful tissue paper as your kite decoration material. You'll be able to create different shapes like these adorable butterfly kites.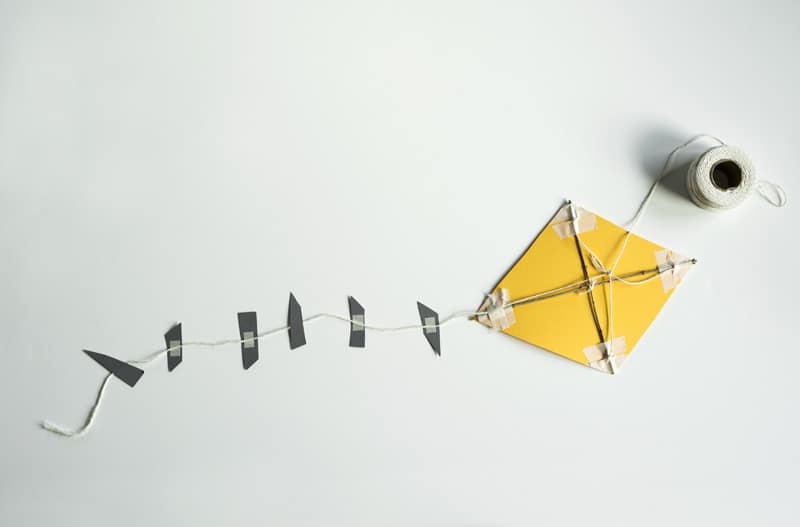 Quite possibly the easiest kite for kids to make and the best part is that it actually flies!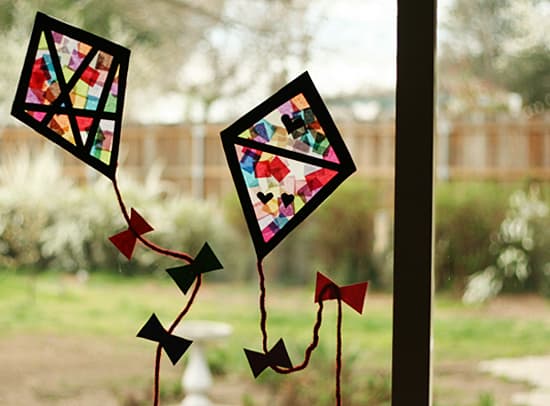 These lovely decorative kites make sparkly window decorations and are a fun art project for the kids. These stained glass kites are perfect for bringing out the artistic side of your child, and for decorating windows. But these kites don't actually fly so this is a perfect creative kite-making activity for winter.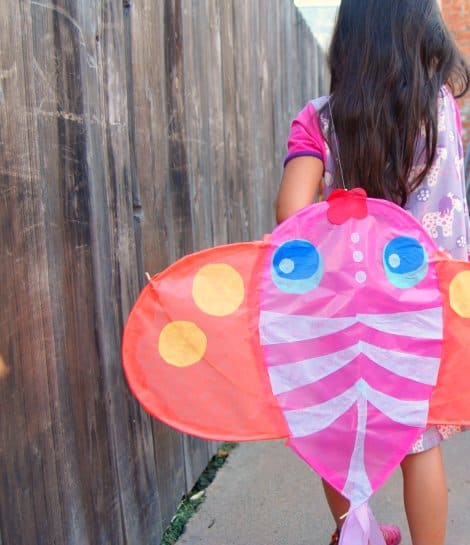 Can you believe these gorgeous kites were made by kids? There are endless possibilities here to make your own colorful kite in the simple tutorial above.
Final Thoughts on DIY Kite Ideas
Kite-making for kids is the perfect activity. It is simple and easy and keeps your little one entertained for hours.
What are your favorite summer DIY crafts? Whether you are playing indoors or outdoors there are plenty of fun ideas to keep you entertained.