Originally posted on 15/02/2017
Make sure to subscribe to our YouTube Channel for more creative kids' projects.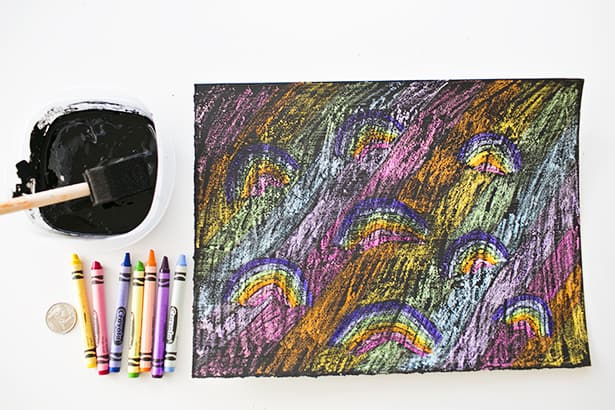 Kids always seem to love scratch art. And who could blame them? Watching the vibrant colors appear as you scratch away the black paint is quite amazing.
While you can get premade scratch art for kids from the store, making it yourself is far more creative and will have your children entertained for hours on end. We created a fun twist by drawing rainbows, and once we scratched the black paint off, they were revealed.
Another great thing about rainbow scratch art DIYs is that they're super simple to make yourself. All you need are a handful of supplies that you probably already have at home.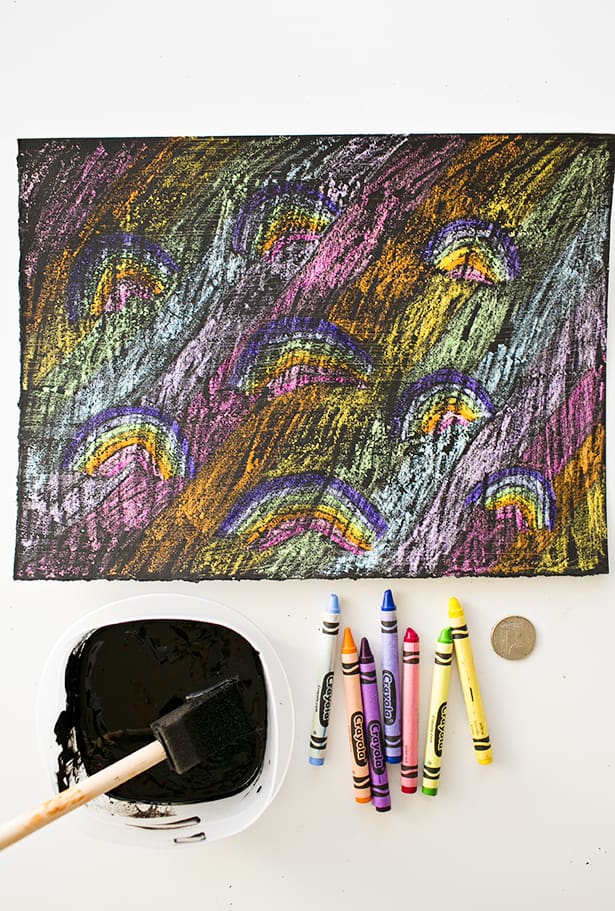 Watch the video above or follow the directions below to bring your rainbow scratch art ideas to life.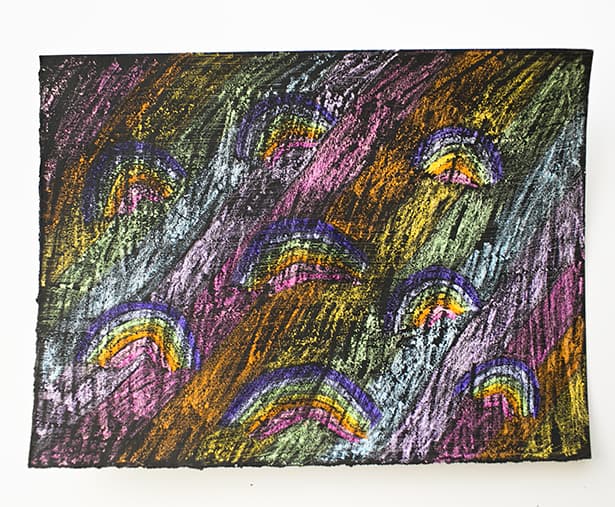 Rainbow Scratch Art Materials
If your little one loves their arts and crafts, you'll likely have most of these supplies at home already. If not, don't no worry – you can easily get these items online.
Crayons in rainbow colors (or you can use oil pastels)
Dish soap
Foam brush
A coin (but a toothpick or wooden skewer also works well)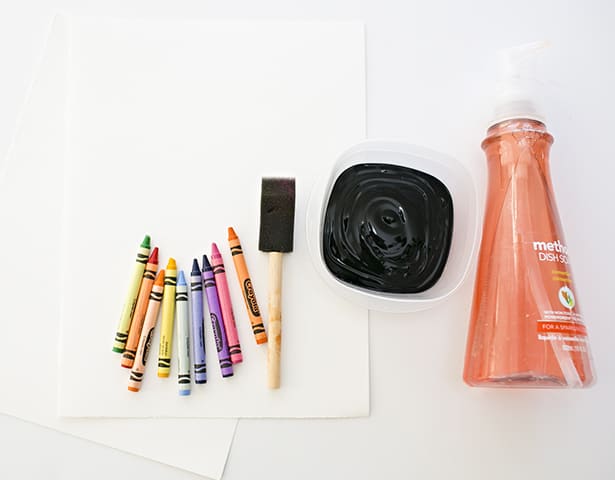 How To Make Rainbow Scratch Paper
Now that you've gotten all of your rainbow scratch art materials together, the real fun can begin! Lay out all of your DIY scratch art supplies so that you can easily grab what you need. We do recommend covering the floor with some newspaper or butcher paper to avoid getting colors or paint on the floor.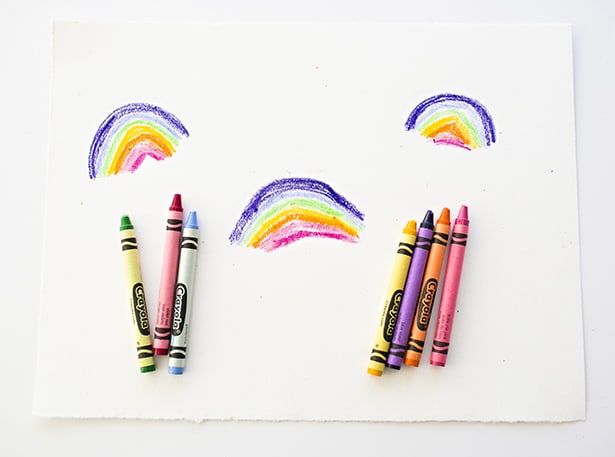 Step 1: Start Coloring Your Simple Scratch Art
First, start by coloring the watercolor paper with your crayons or oil pastels. You can draw rainbow patterns all over the paper and then fill in the remaining space with colors. Or, you can get creative with your own designs and images.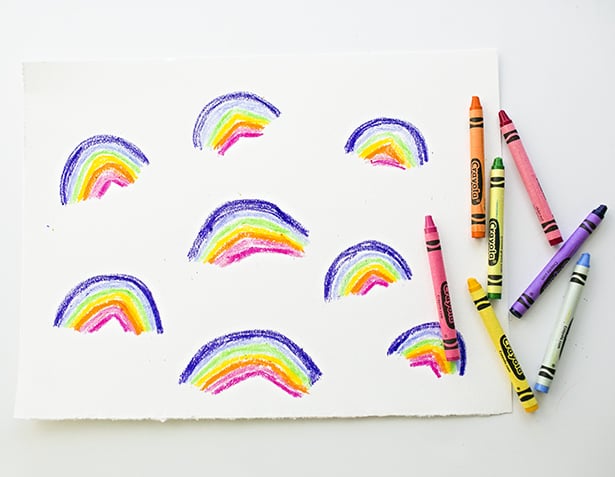 Either way, be sure to cover every inch of the page with color; otherwise, the black paint will stick to the paper, and your kids won't be able to scratch off that area. You must also be sure to press down hard enough while coloring in so that their vibrant colors show through the scratched-off paint.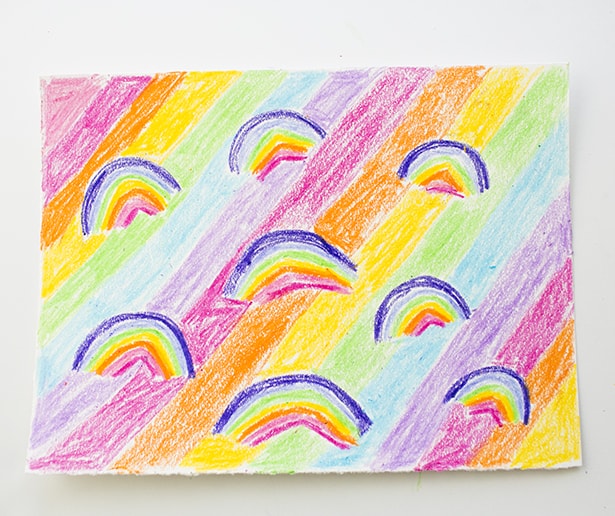 Step 2: Painting Your DIY Scratch Art Black
Start by mixing your black paint. You'll need to combine three parts paint and one part dish soap (3:1 ratio). Gently stir the mixture to avoid creating a black mess of suds. Make sure you're painting on some newspaper or other scrap paper – you can also tape the colorful picture down to prevent it from moving.
Now layer the black paint over your rainbow drawing – making sure you cover the entire picture thoroughly. Once the painting is done, you'll need to leave it to dry completely. This may take a few hours, so be patient or start another fun rainbow activity.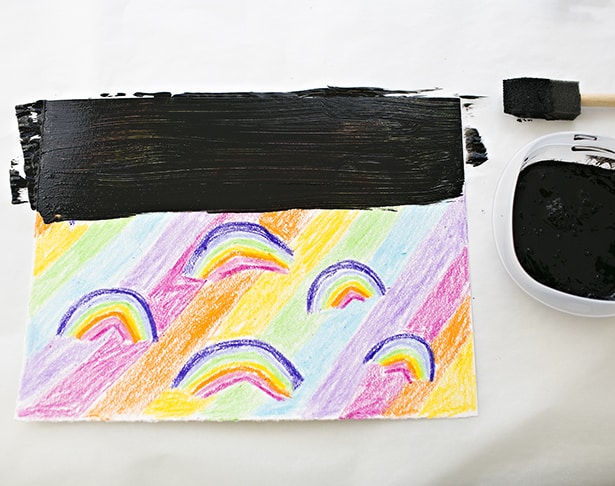 Step 3: Let Your Rainbow Scratch Paper Ideas Come To Life
Now it's time for the best part of making this DIY rainbow scratch paper. Take your coin (or whatever other instrument you have), and get scratching!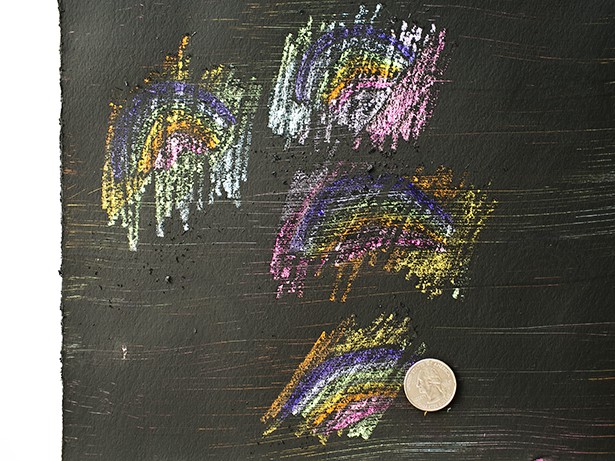 If you created the rainbow pattern, let your children scratch until they discover these colorful arches. Or, if they simply covered the page in colors, then you can leave your kids to scratch out a vibrant masterpiece all their own. The beauty of scratch art is that there's no right or wrong way to do it.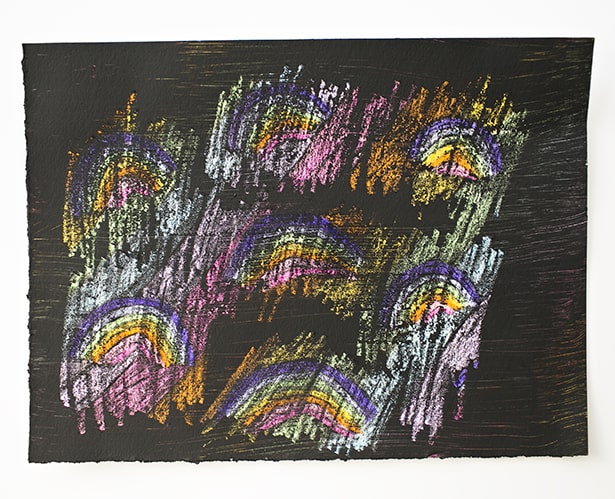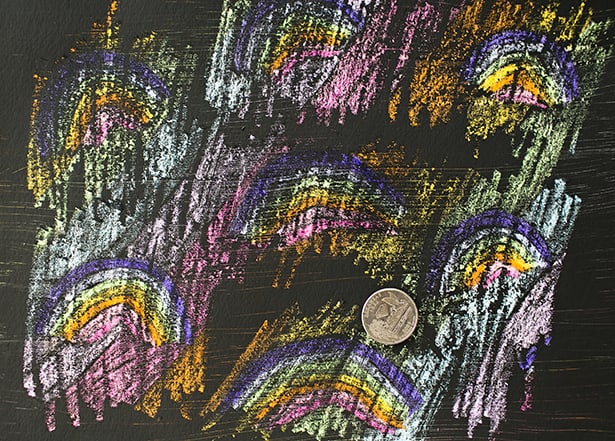 Ready To Make Your Own DIY Rainbow Scratch Paper?
This rainbow art project makes for such a fun activity. While this is a super simple DIY art project, the art created is just magical – it's sure to be a hit with your kids.
You can even make card-sized versions that your kids can gift to their friends with a coin attached as a birthday card – the possibilities are endless!
It's also possible to switch this project up during different holiday seasons – draw a pot of gold at the end of your rainbows when it's St. Patrick's Day or rainbow flowers during the springtime. It would also pair well with our new book; My Color Is Rainbow!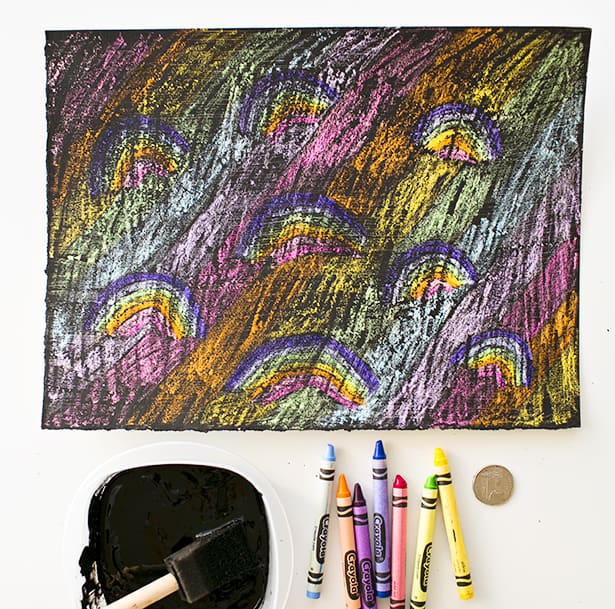 DIY RAINBOW SCRATCH ART FOR KIDS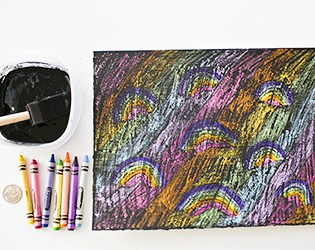 This hidden rainbow scratch art is a fun and mesmerizing art project for kids! It would make a great rainbow art project and you could even draw in a pot of gold on your art!
Materials
Dish soap
Foam brush
A coin
Instructions
Step 1. Draw rainbows on your paper. Cover the remaining white space with crayons in various colors.

Step 2. Mix 3 parts paint to 1 part dish soap (3:1 ratio) and stir. Tape your paper onto a piece of butcher paper, or newspaper so it doesn't move. Layer black paint over your rainbow drawing. Allow to dry completely.

Step 3. Use a coin to scratch off the black paint and try to find the hidden rainbows!

______________________________________________________________________________________________________
Disclosure: Some of the links in the post above are "affiliate links." This means if you click on the link and purchase the item, we will receive a small affiliate commission. Regardless, we give our promise that we only recommend products or services we would use personally and believe will add values to our readers.