I'm often found snapping photos of the kids, partly since I love photography and it's rubbed off on them. They'll take my phone camera or toy ones and take pictures of whatever fancies them at the moment. They're even into taking selfies! A toy camera is a fun way to get kids to express their silliness and capture life's moments around them. You can make simple ones out of cardboard or wood. Or print them out and construct them out of cardstock. These days, you can also find fun DIY kits that let you make real working cameras kids can built themselves – such as pinhole cameras and digital ones too! These are some of the awesome ideas rounded up here to get your little shutterbug in a picture-taking mood.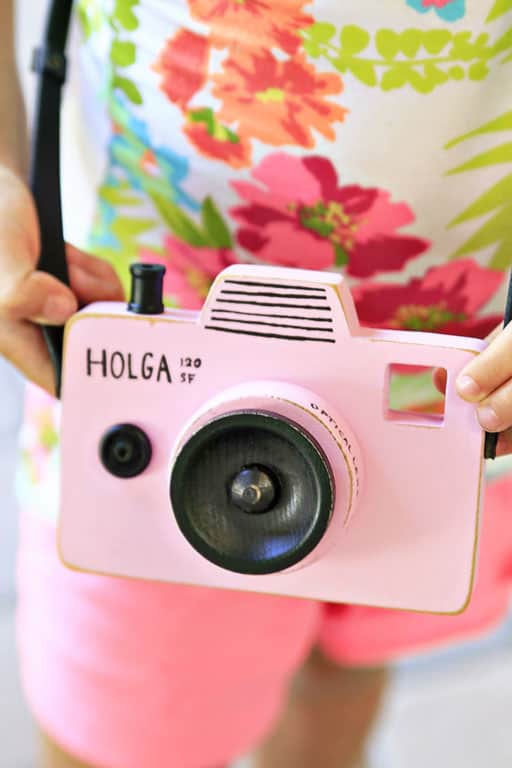 DIY Wooden Camera (via Lil Blue Boo)
With some woodworking, you can construct a replica of a classic Holga camera, in any color you want. The details here are amazing!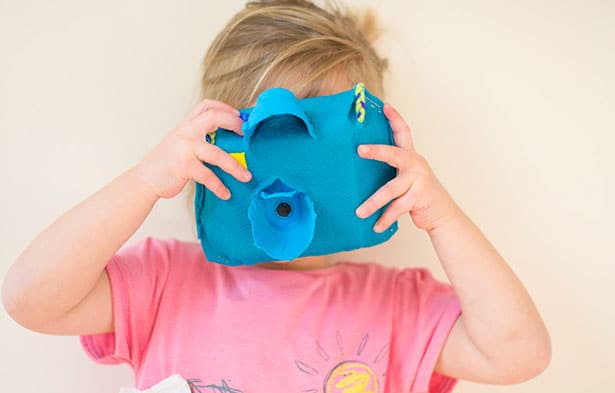 Egg Carton Camera (via Let's Do Something Crafty)
Upcycle egg cartons into a cool toy camera that costs hardly anything to make. The felt cover adds a nice finishing touch.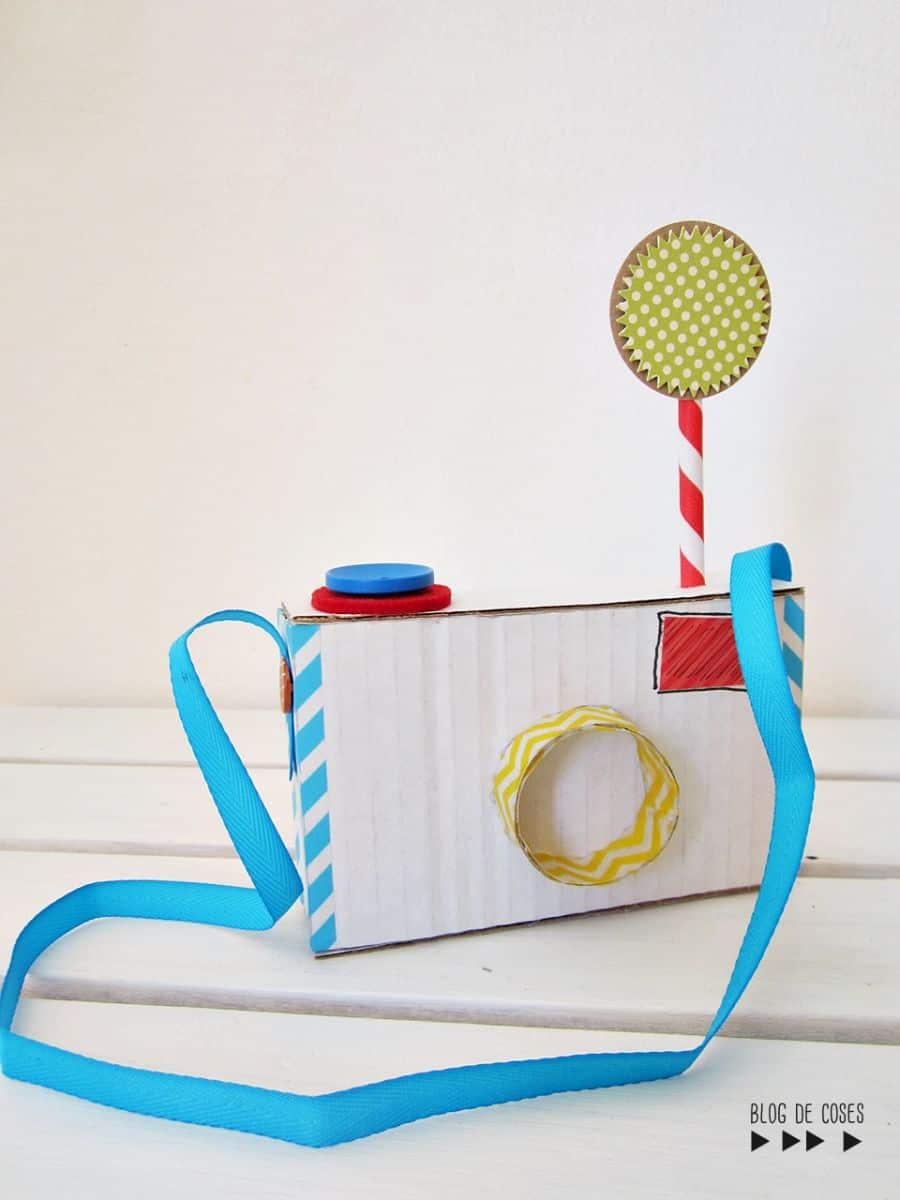 Cardboard Camera (via Blog De Coses)
A nifty cardboard camera complete with button shutter and a little straw pop up for the flash.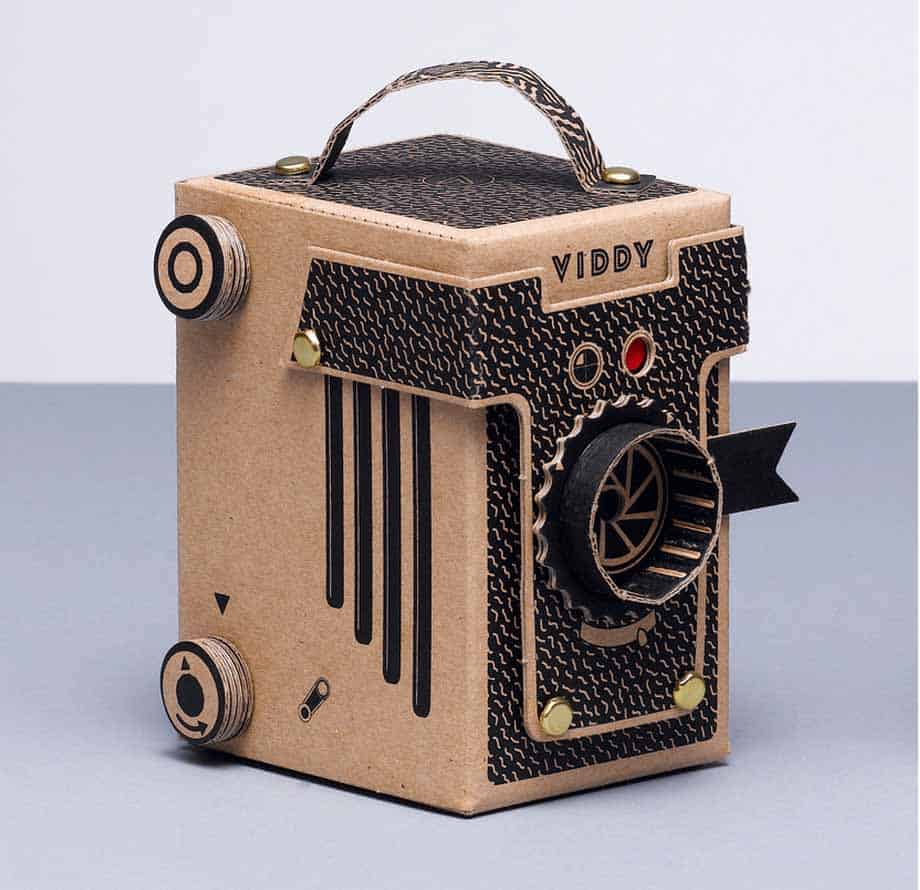 Viddy Pinhole Camera (via Viddy)
Make your own pinhole camera with this handy kit made of tough recycled cardboard that accepts medium format and 35mm film.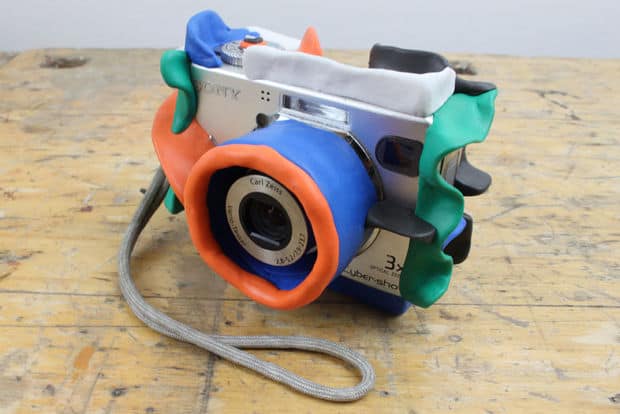 Sugru Camera (via Instructables)
What is Sugru you ask? It's like moldable glue. If you've got an old (but working point and shoot camera) it's a fun one to pass down padded with Sugru to make sure it's protected from any falls.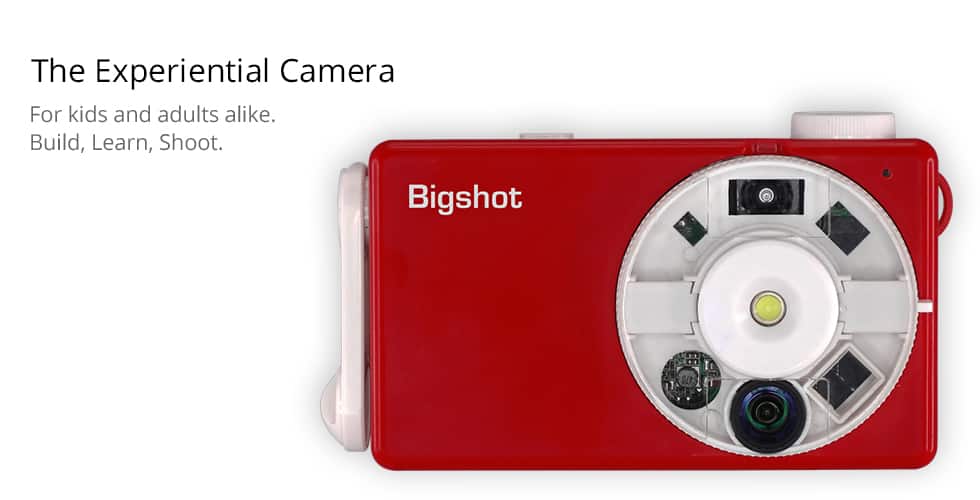 Bigshot Camera (via Bigshot)
The ultimate DIY camera kit that also teaches kids the inner workings of how a camera is built and functions. Learn the optics and mechanics of making your own digital camera!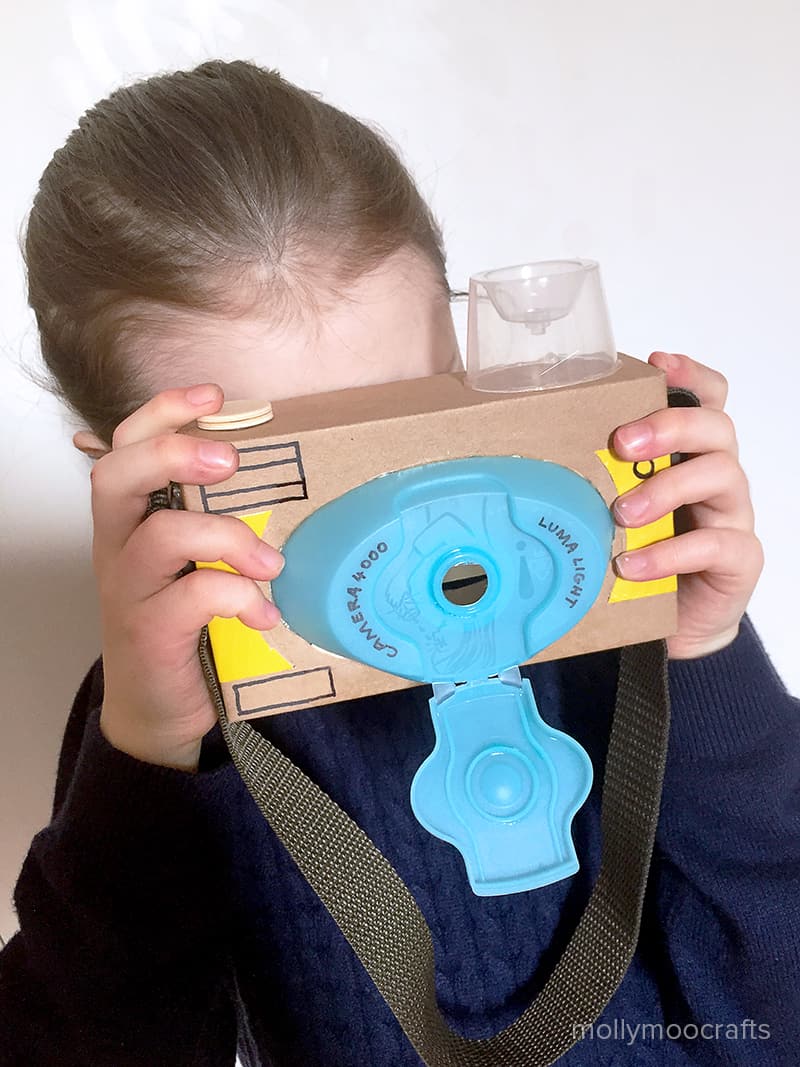 Box Toy Camera (via Mollymoo Crafts)
Here's another fun iteration of a cardboard camera. This one takes advantage of using up old bottle lids to make a clever open shutter.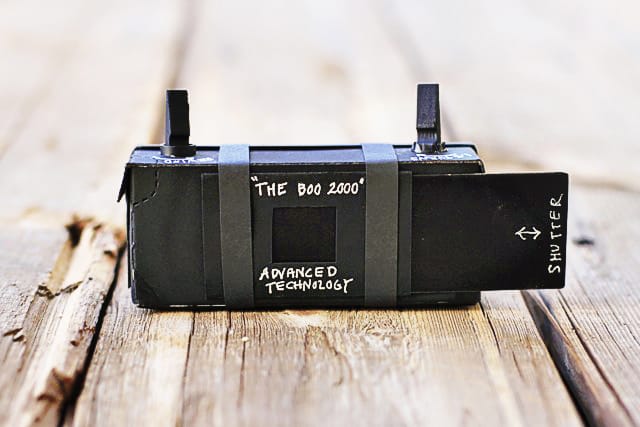 DIY Pinhole Camera from Jello Box (via Lil Blue Boo)
Hard to believe this fancy camera was made out of a Jello box – and it actually works! See the detailed tutorial on how to make your own pinhole camera from a simple little box.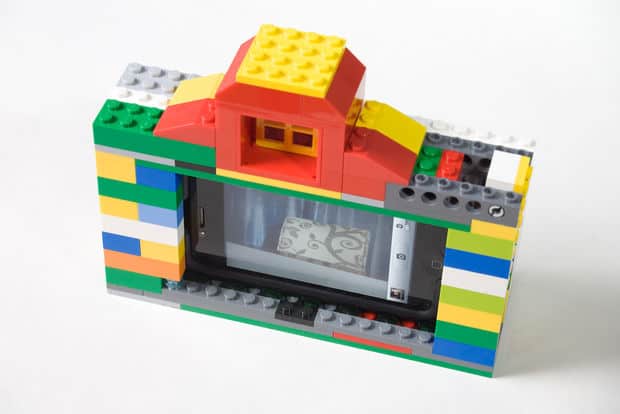 LEGO iPhone Case (via Instructables)
If you've got an old phone to pass down, turn it into a cool camera encased with LEGO bricks. Guaranteed to be a hit among the kids.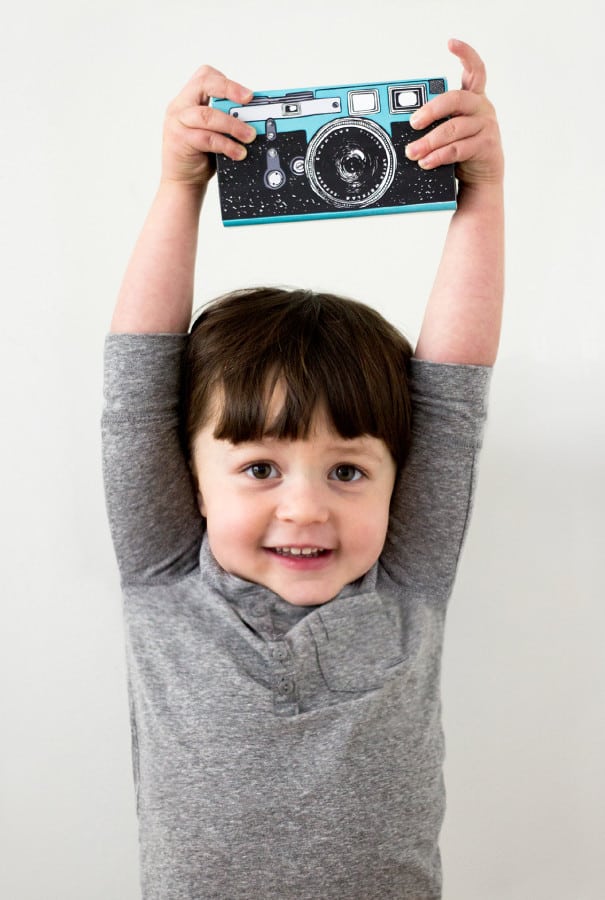 Printable Cameras (via Caravan Shoppe)
Make a toy camera in no time flat with these awesome printables with 4 base camera designs and over 30 options. There's even the option to glue them onto wood for longer lasting play. We have these and they're instant fun for last minute play dates.
Now, what do you do with all those cameras? Give your kids this free photo scavenger printable for them to record and check off their snaps!
Take a look at more fun creative ideas for kids here.