Popeye was on to something, spinach is a power ingredient packed full of nutrition, especially rich in folate, fiber and antioxidants. I try to sneak spinach into my kids' foods whenever I can because it's a mild tasting vegetable that doesn't taste as bitter as some other greens. Plus, spinach can easily be blended into many foods such as smoothies, pastas, and even pancakes! Try any of these 10 creative ways to sneak some spinach into your kids' menu – you might just be surprised at how much they love eating green.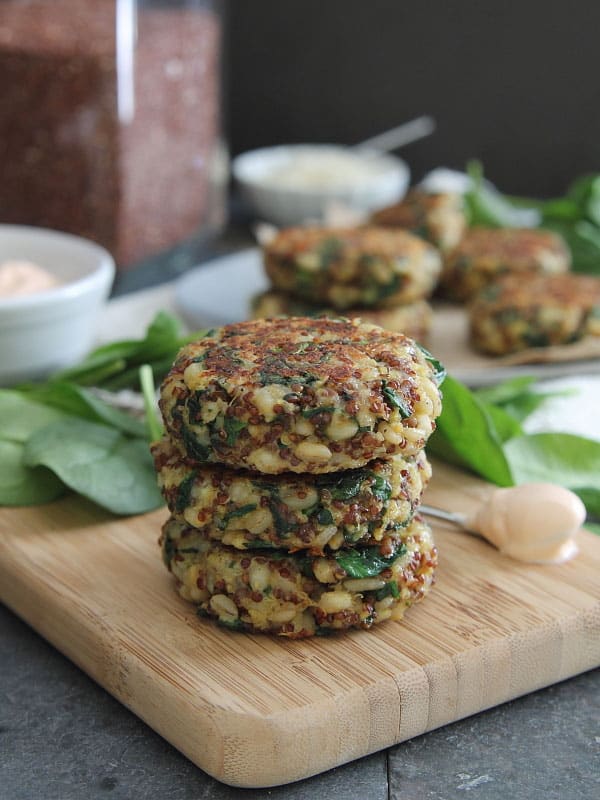 Spinach Quinoa Cheddar Cakes (via Running to the Kitchen) Here's a fun way to blend spinach into an easy-to-eat patty (that's also a great option for lunch) along with other healthy ingredients like quinoa.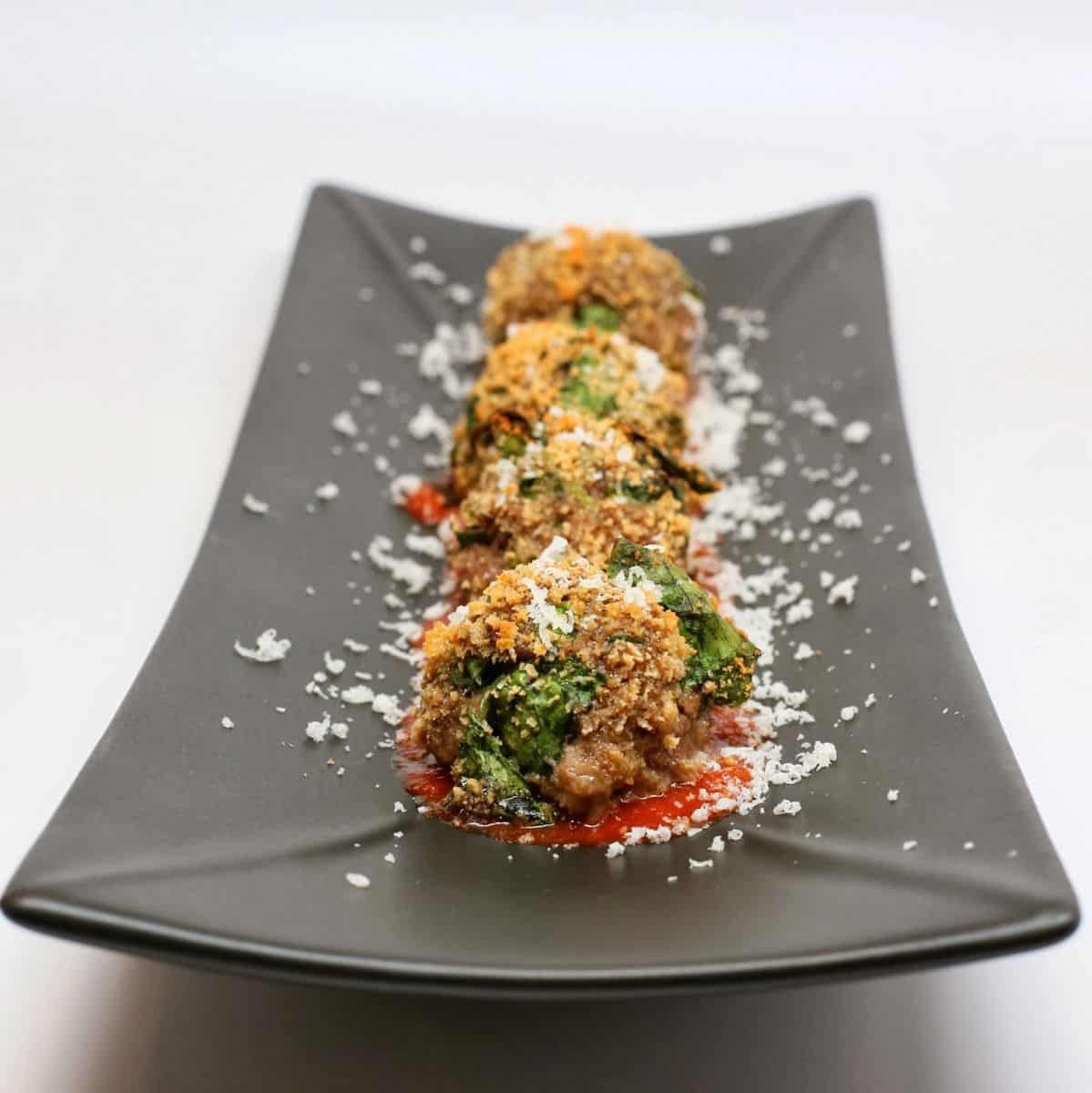 Crispy Baked Meatballs (via Straight to the Hips) Kids may not even notice the "secret" spinach in these tasty and super crispy meatballs which are baked and full of flavor.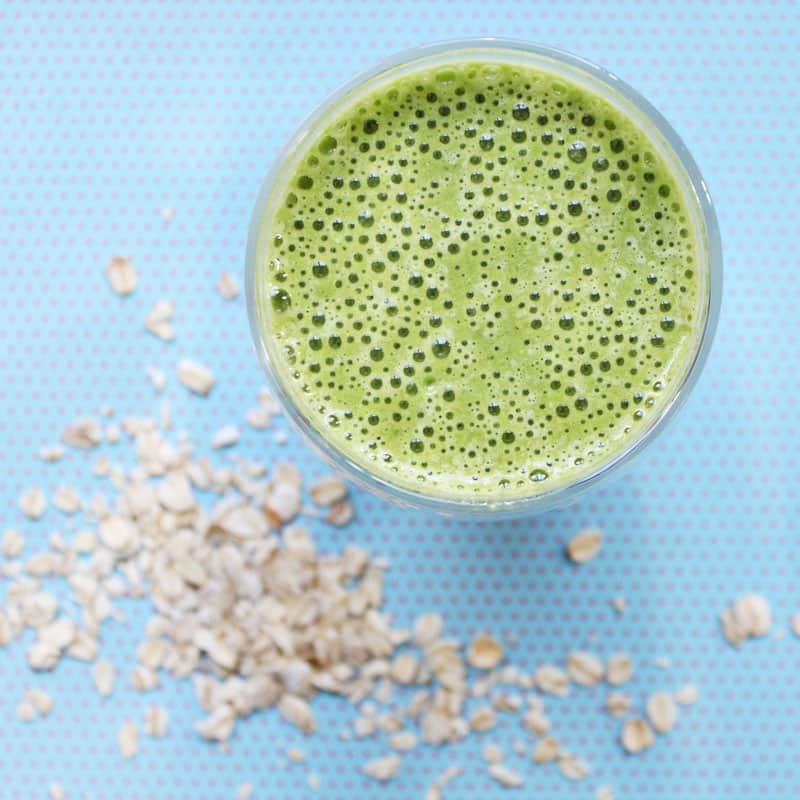 Cookie Dough Green Monster Smoothie (via A Full Measure of Happiness) There isn't actually any cookie dough in this spinach smoothie, but it does taste like it with some clever use of oatmeal!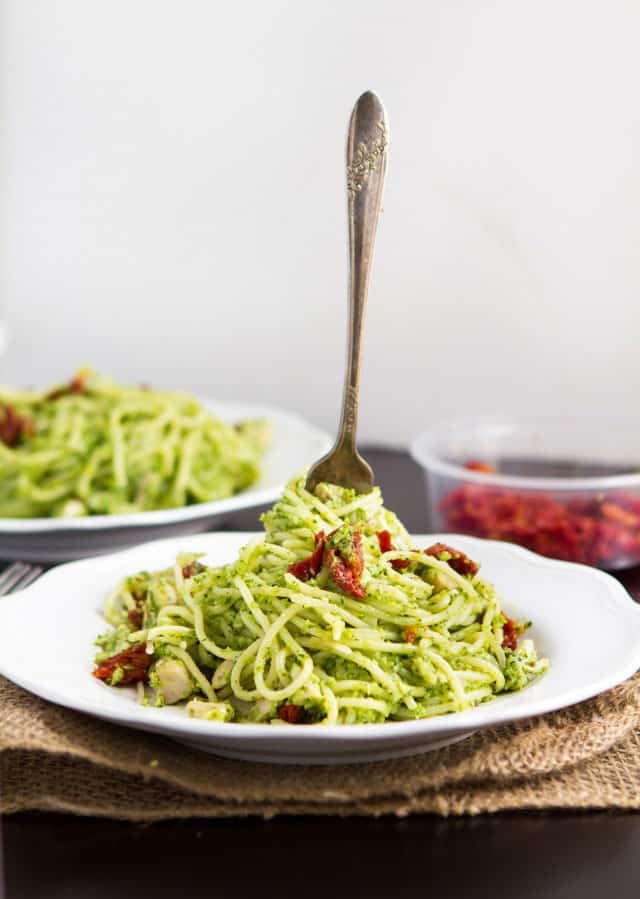 Spinach Broccoli Pesto (via A Zesty Bite) We've got two not one green veggie here in this easy pasta dish that's a complete meal with the addition of rotisserie chicken.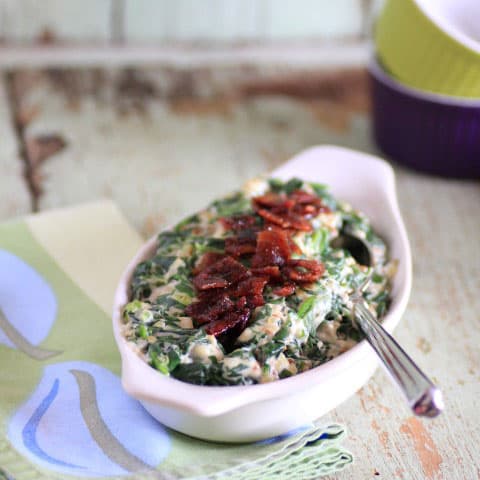 Creamed Spinach (via Noshing With The Nolands) This popular dip is lightened up and made kid-friendly so it's not so heavy.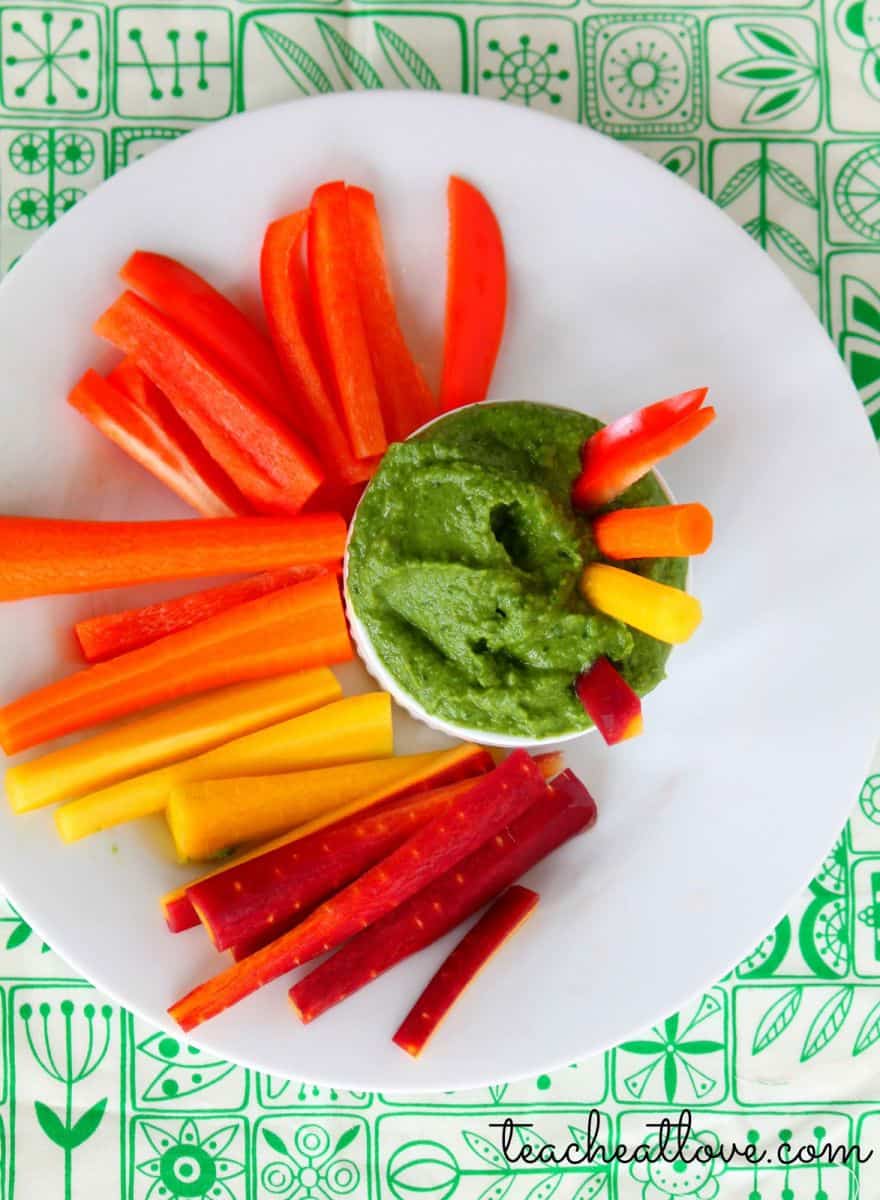 Spinach and Artichoke Dip (via Teach Eat Love) Here's an easy dip with a super bright green color kids will love dipping veggies or chips into.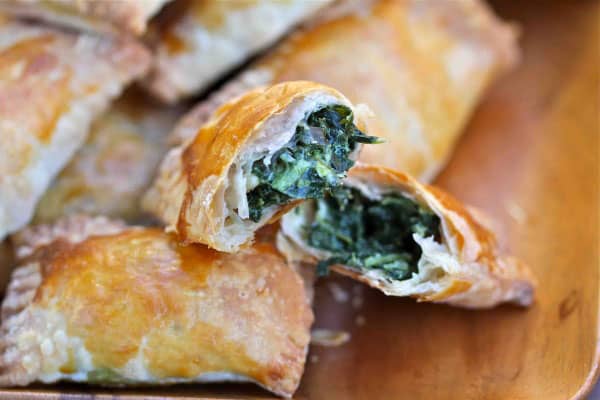 Mini Spinach Cheese Pockets (via Cooking With My Kid) These cheesy green pockets are as much fun to make with your kids as they are to eat.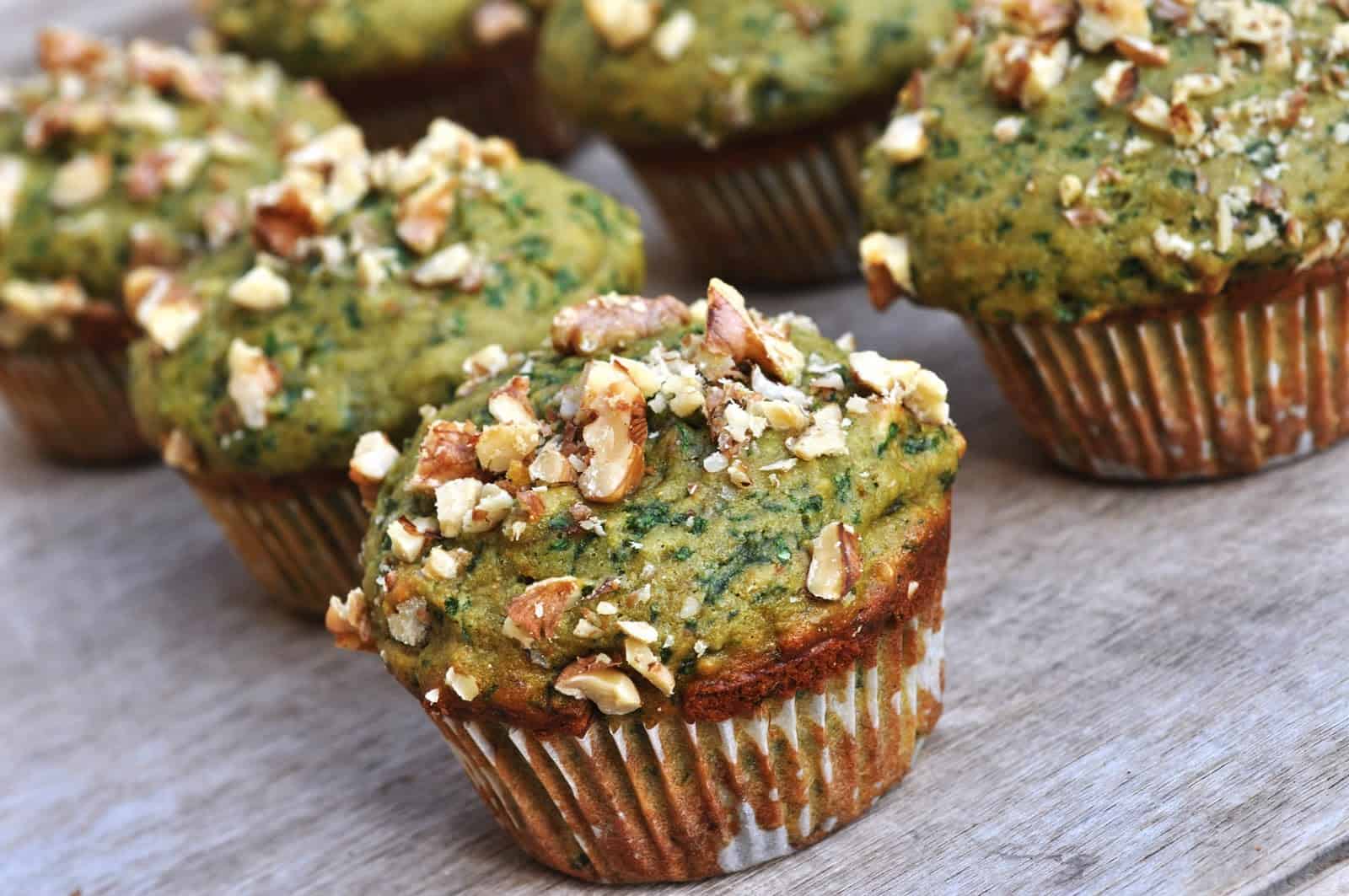 Spinach Banana Muffins (via Anja's Food 4 Thought) You won't be able to taste the spinach in these lightly sweetened banana muffins that have an extra boost of nutrients.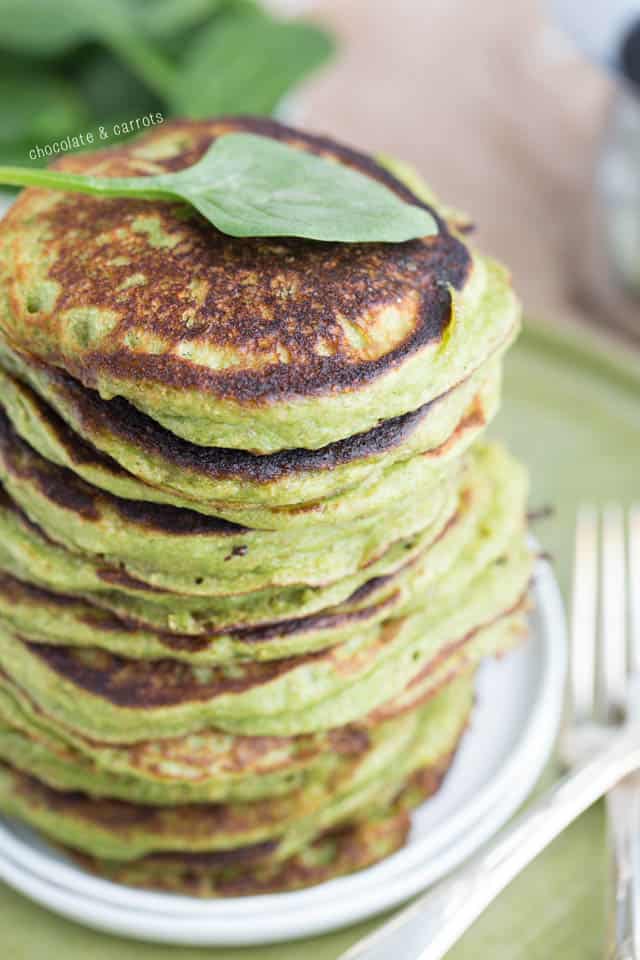 Spinach Pancakes (via Chocolate And Carrots) Pancakes are a big favorite among kids. Why not sneak some extra veggies in them to start the day on a healthy note?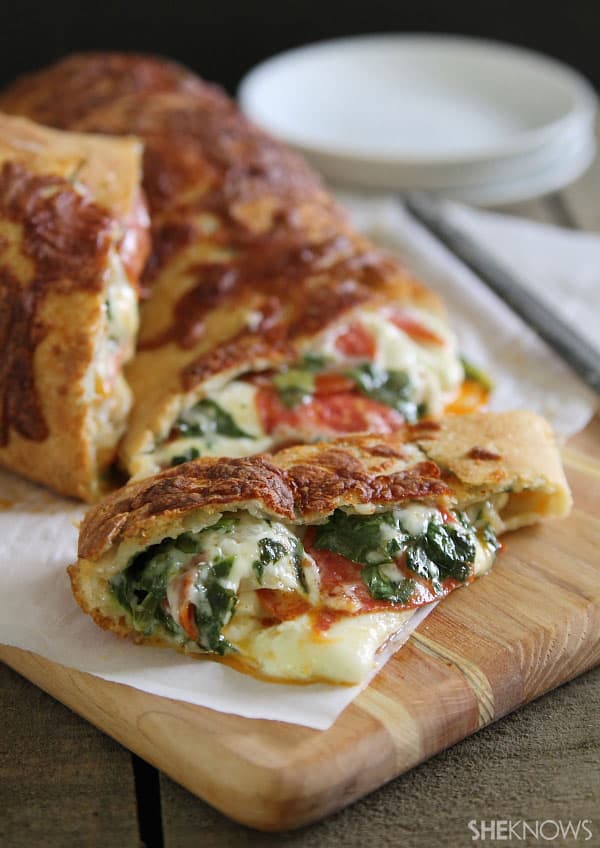 Pepperoni Cheese Spinach Stuffed Bread (via She Knows) If pizza was a sandwich, this would be it. Try stuffing this stuffed bread with spinach. It's likely kids won't even notice among the cheesy goodness oozing out.
For more veggie ideas, see:

5 Veggie Muffins so Good Your Kids Won't Mind Them

6 Fun Ways to Get Your Kids to Eat Broccoli

8 Ways to Sneak Kale Into Your Kids' Foods

10 Kid-Friendly Ways to Eat Squash

8 Kid-Friendly Ways to Eat Sweet Potatoes

Edamame: 8 Delicious Ways to Get Kids To Try It