With warmer weather ahead, you can bet on being outdoors with the kids more often. This gives you a greater chance to see butterflies emerge from their cocoons to flit and float all around nature. Given that we're in that prime season for being outdoors, I thought it'd be fun to celebrate our fluttery friends with a series of crafts in all different kinds of mediums. From paper butterflies to garlands and cute favors and accessories – check out this amazing collection of cheery butterfly projects to enjoy and share with your kids.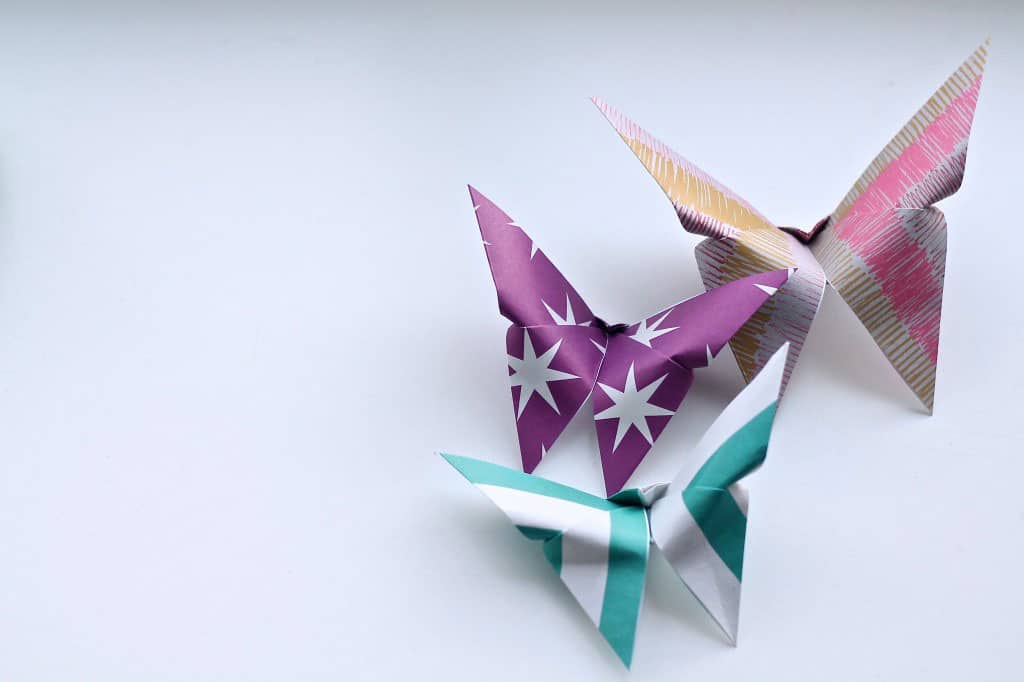 Paper Butterflies (via Flair) This simple paper folding craft instructs you with plenty of visuals on how to get a wonderful butterfly out of pretty patterned papers.
Butterfly Wings (via Snugglebug University) Fly around with butterfly wings with this cute project which takes some sheer fabric and makes them flappable "wings", allowing your child to prance around just like a butterfly!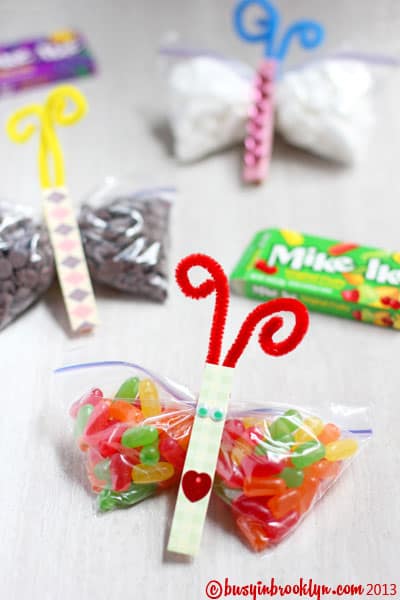 Butterfly Candy Craft (via Busy in Brooklyn) Here's a really simple way to turn a common plastic bag into a cute butterfly. These would make great favors for any springtime party.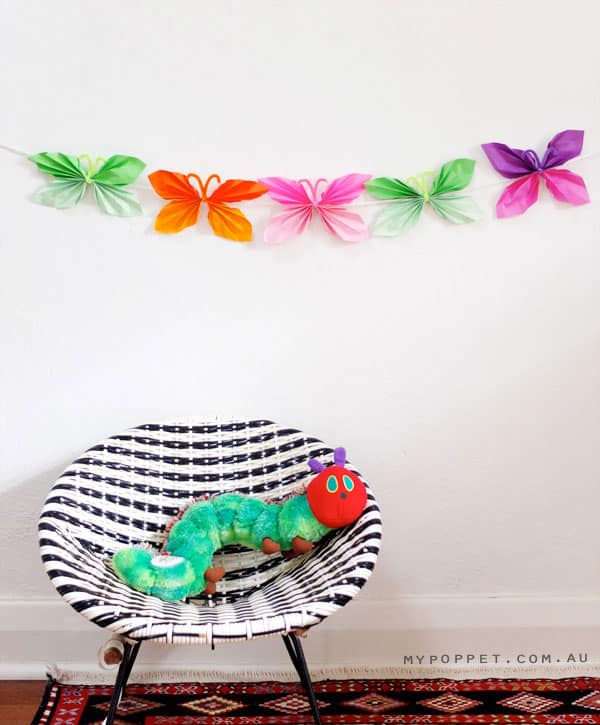 Butterfly Garland (via My Poppet) A pretty butterfly garland is a colorful way to adorn your springtime walls. Using bright colors with a little paper folding and stringing together, you can create a lovely decoration for any party or child's room.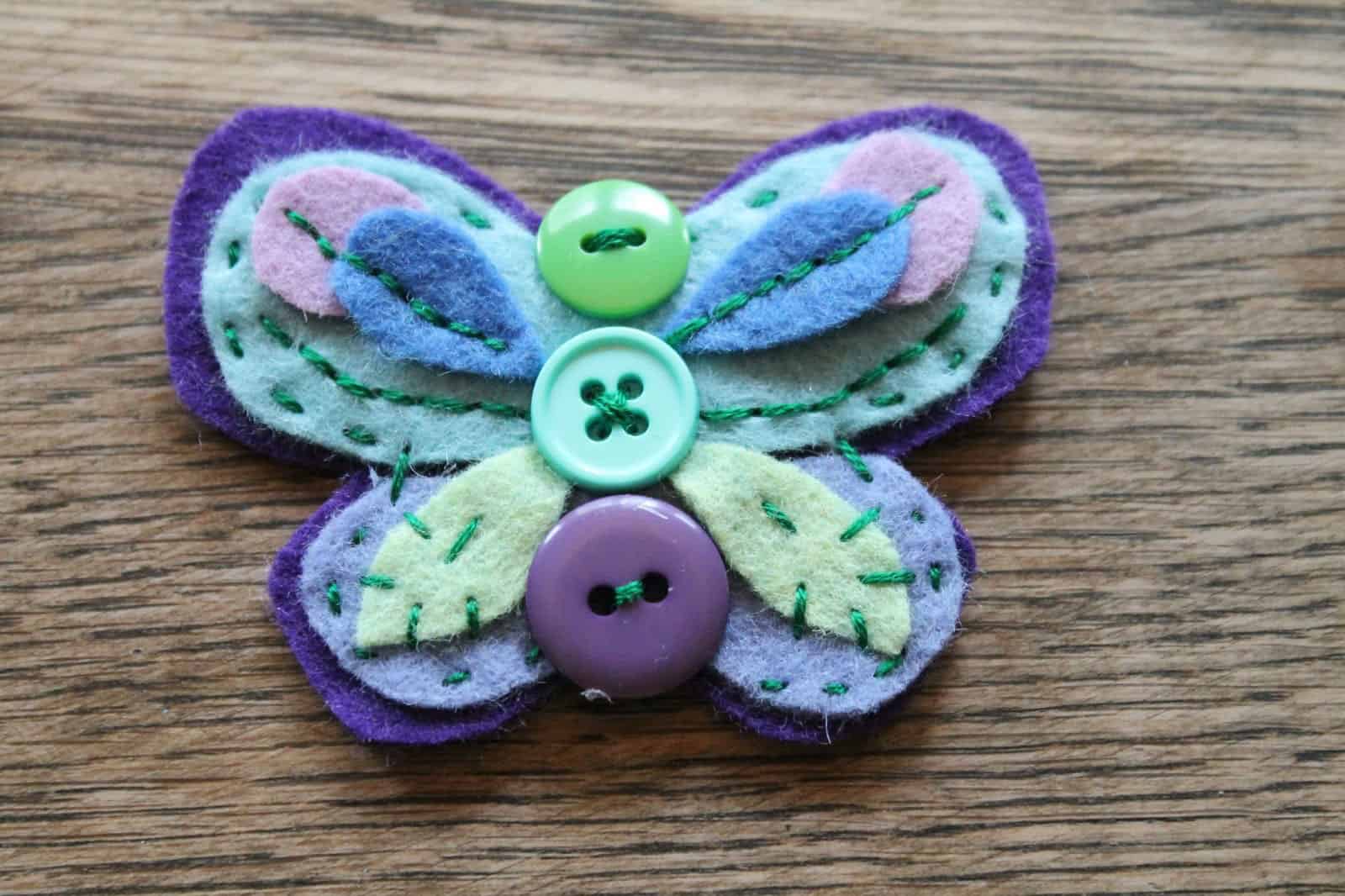 Felt Butterfly Buttons (via Do Small Things With Love) These lovely felt button butterflies can adorn many items, like clothing, headbands and more. The buttons and layered felt is a pretty look and allows for several color combinations.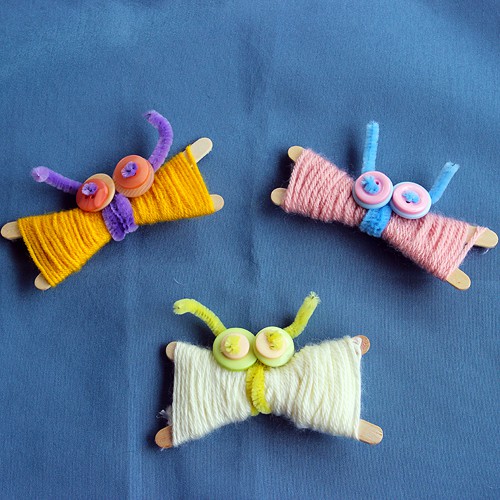 Yarn Butterflies (via We Made That) This craft is one younger kids will love and is simple involving yarn winding for little hands to participate in. The end result are cute, chubby yarn butterflies with friendly googly eyes.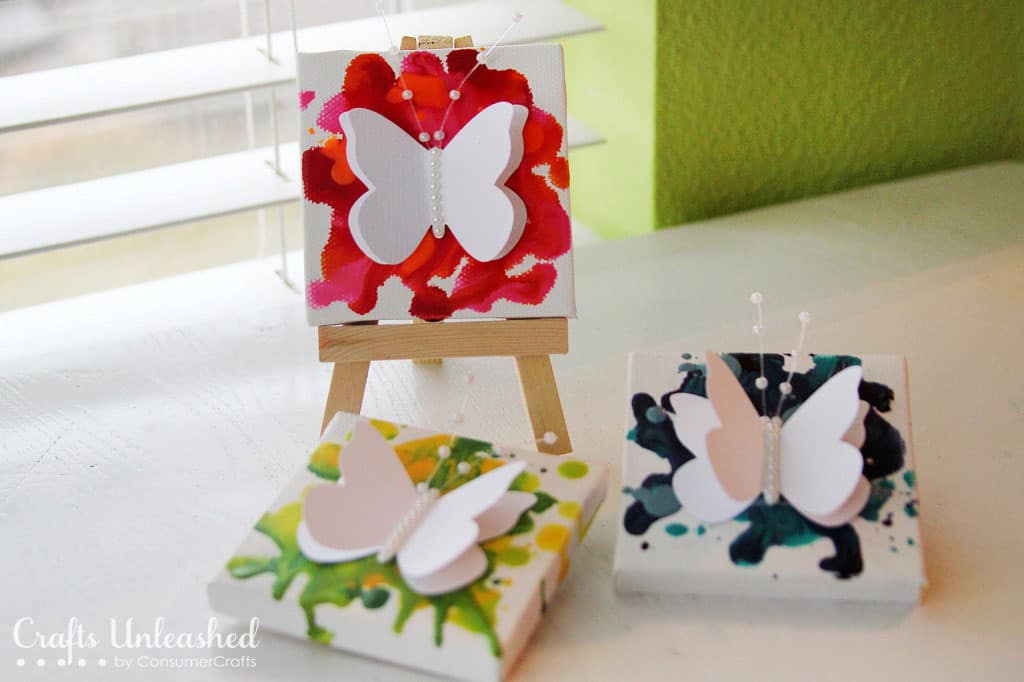 Mini Butterfly Canvases (via Crafts Unleashed) Pretty crayon art in colorful, whimsical, and one-of-a-kind patterns pair with stark white butterflies for a cute piece of art. This would be a wonderful decoration for any child's room!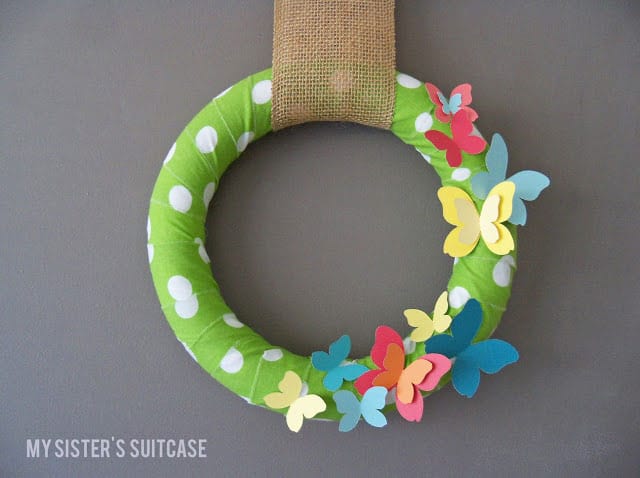 Paint Chip Butterfly Wreath (via My Sister's Suitcase) This decorative wreath is great for doors or walls, and features a flock of colorful butterflies in different sizes, cleverly made out of paint chips.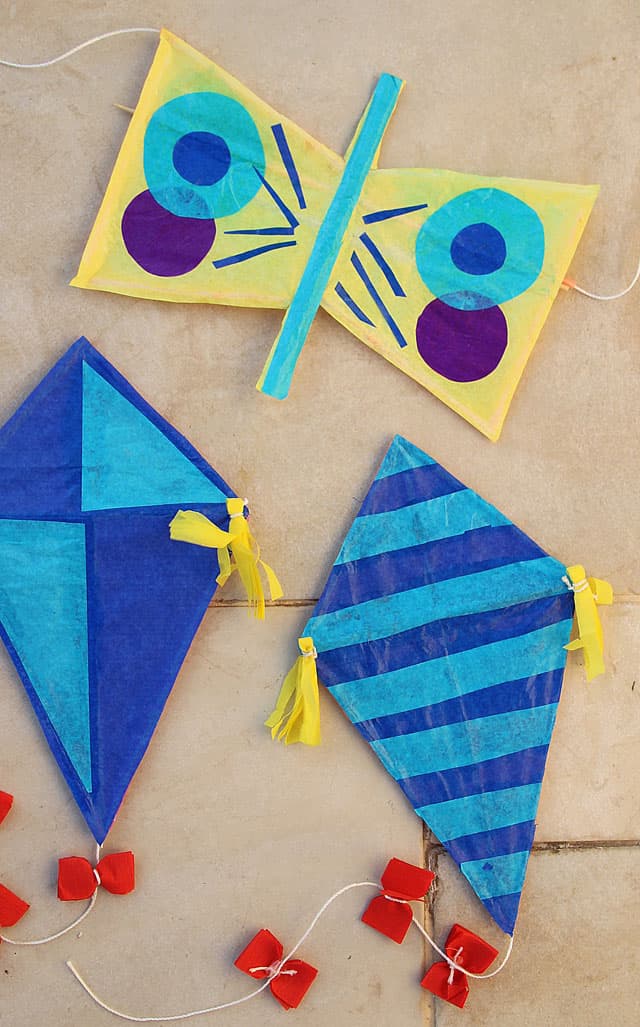 Butterfly Kite (via Creative Jewish Mom) Make your own kite at home with some simple common crafting materials. This butterfly kit would look awesome fluttering through the skies!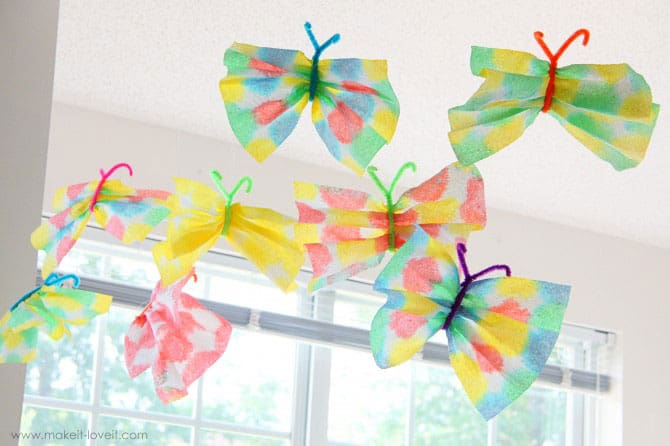 Paper Towel Butterflies (via Make It & Love It) This fun hands-on art project uses an unlikely source – white paper towels – but with some magic, turns into a flock of colorful butterflies which can be hung from the ceiling to catch.
For more creative kids' craft ideas, see:

12 Dazzling Flower Crafts

12 Egg-Citing Egg Carton Crafts

10 Creative Ways to Make a Puzzle

10 Delightful Clothespin Crafts

12 Egg-Citing Egg Carton Crafts

8 Creative Paint Chip Crafts

10 Clever Ways to Play with Paper Straws