Getting your hands sticky with flour and water – what could be more fun for a kid? Paper mache lets you explore making all kinds of things and encourages open-ended creativity, while working directly with your hands. Here are some interesting projects I've rounded up using this traditional art technique for making anything from animal masks, bowls, hot air balloons and more!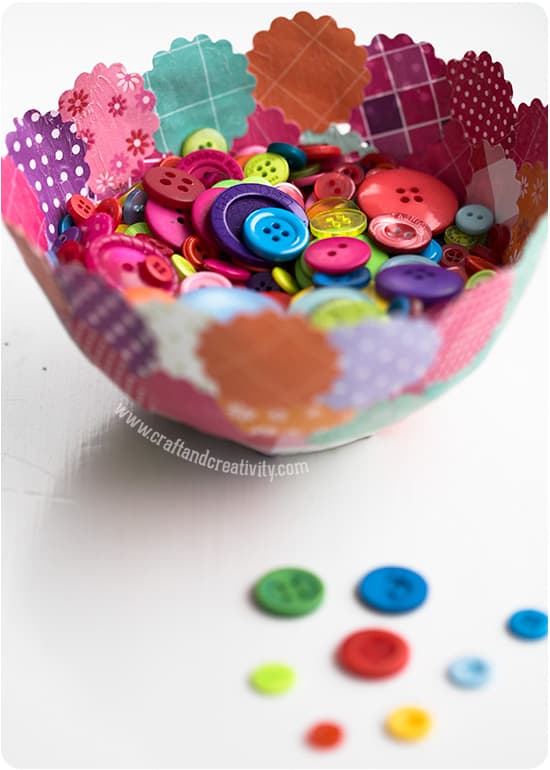 Paper Mache Bowls (via Craft and Creativity)
Create gorgeous paper bowls with the kids that result in pretty and functional decor.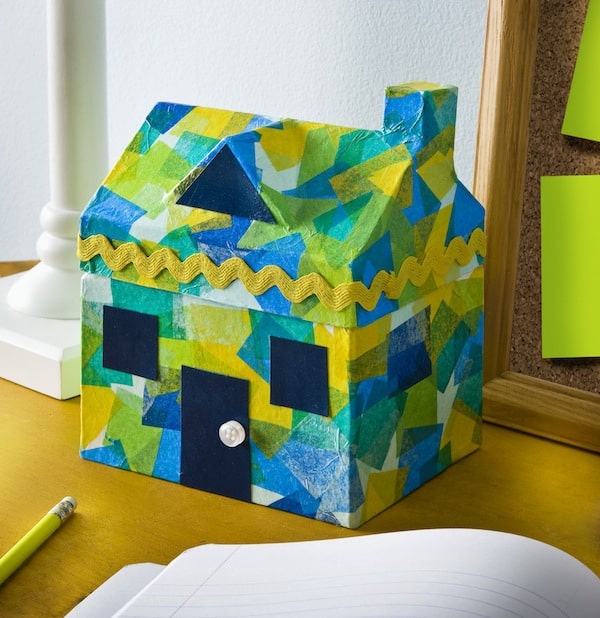 Stained Glass House (via Mod Podge Rocks)
A plain cardboard house acts as a sturdy base to layer tissue paper on for a realistic stained glass effect.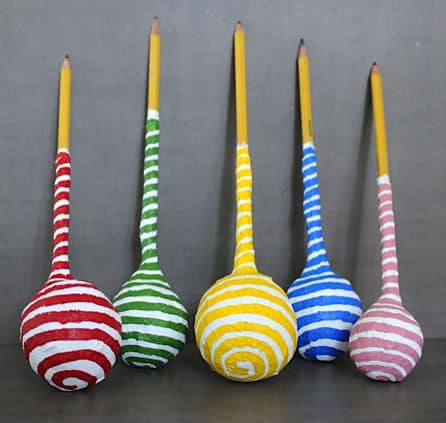 Bulbous Pencils (via Tiny Rotten Peanuts)
Give plain pencils a fun and colorful makeover with this quirky and swirly paper mache project.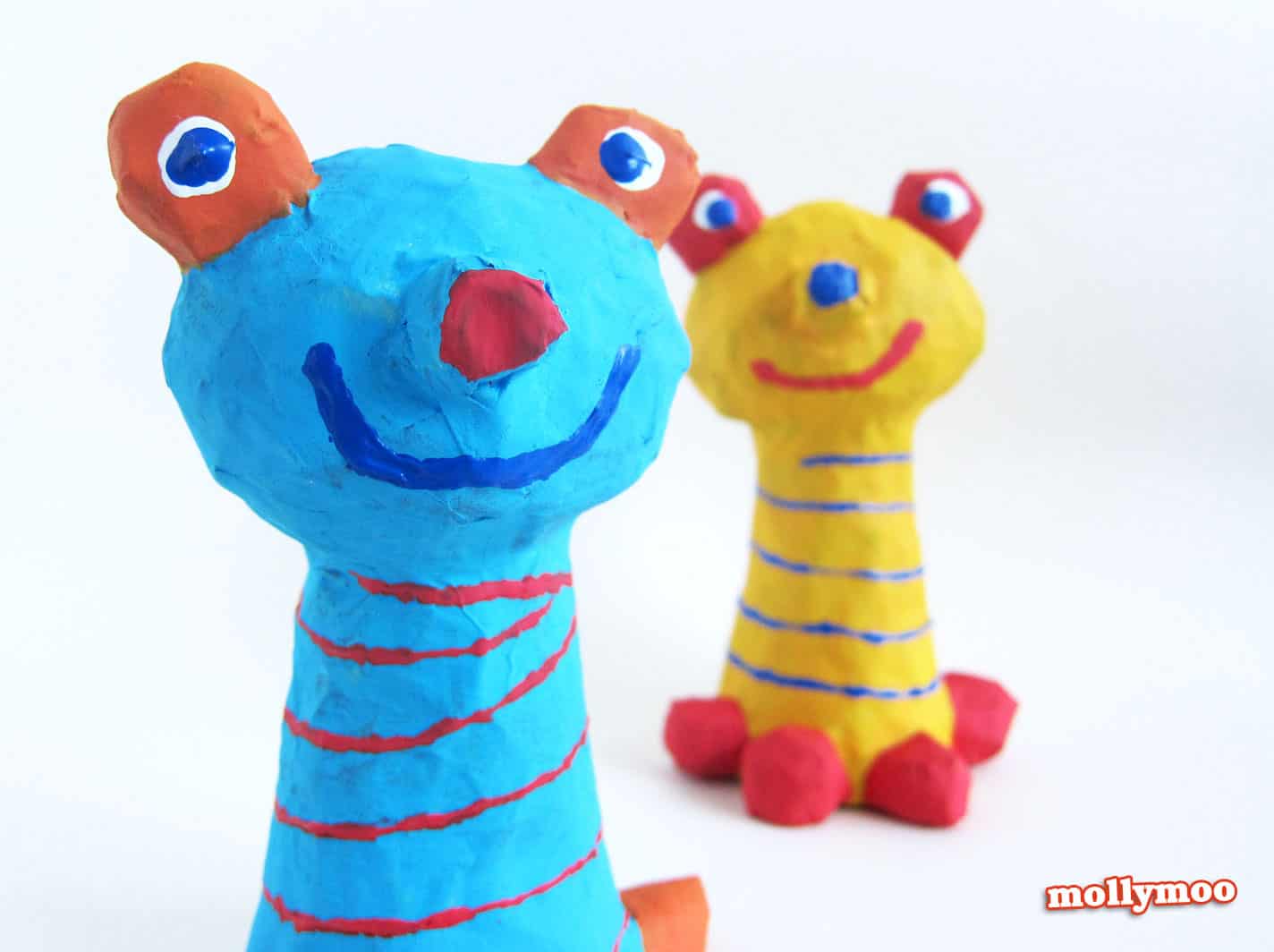 Paper Mache Frogs (via Mollymoo)
Make the kids a fun toy that is both colorful and cheerful to look at and play along with.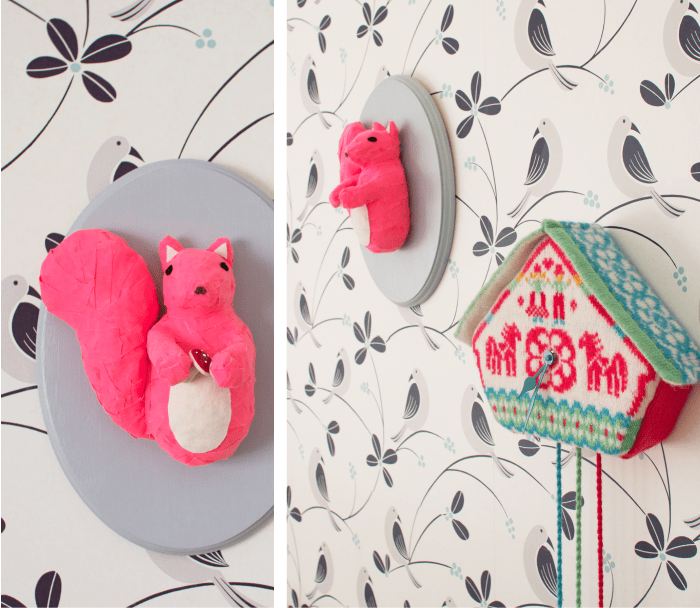 Mounted Squirrel (via One More Mushroom)
Here's a fun way to add color to any kid's' room by mounting a squirrel paper mache! I love the neon pop of pink used in this adorable tutorial.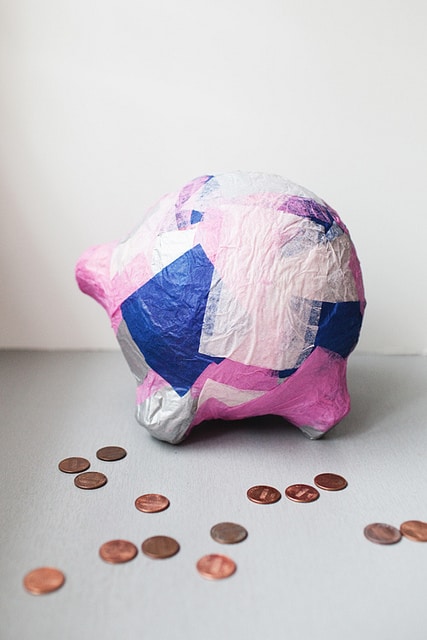 Paper Mache Piggy Bank (via The Little Red House)
Give kids accountability for saving up by making a cute paper mache piggy bank.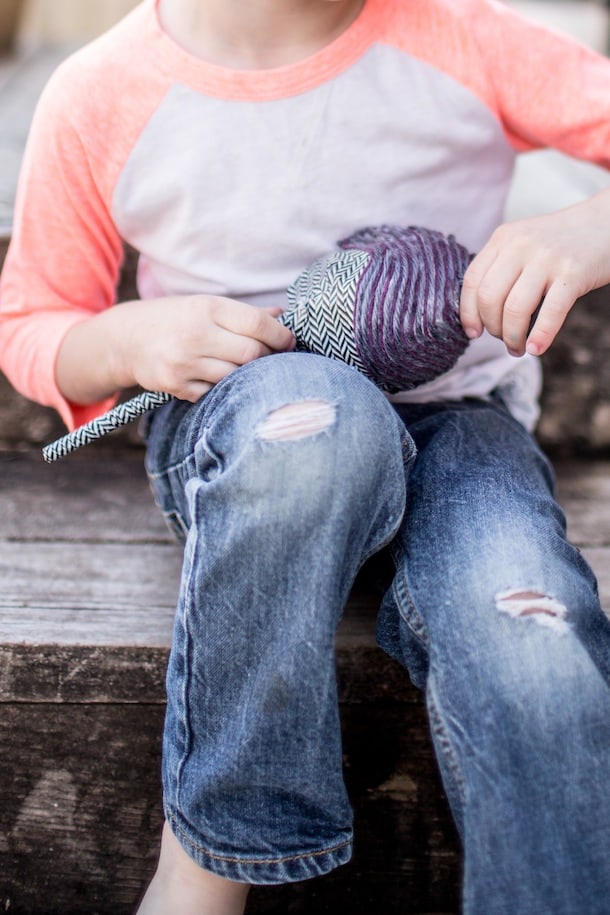 Paper Mache Maracas (via Camille Styles)
Make DIY maracas covered in stylish tape, and give them extra oomph and texture with yarn details.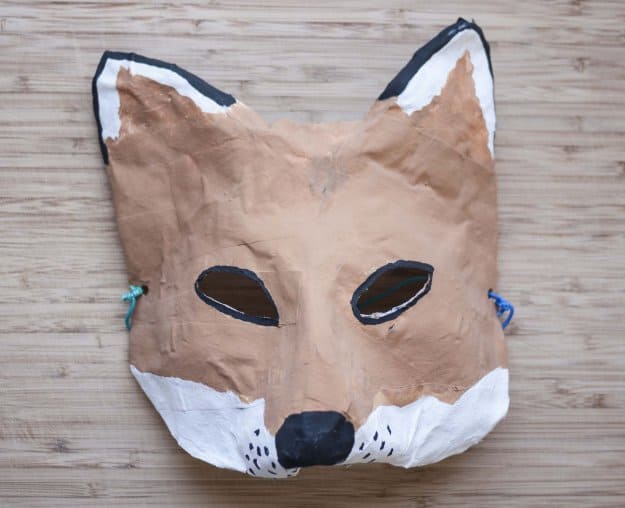 Paper Mache Animal Masks (via Ambeau)
Follow along the basics in learning how to make a mask with details on creating a playful fox, fish, goat and bunny.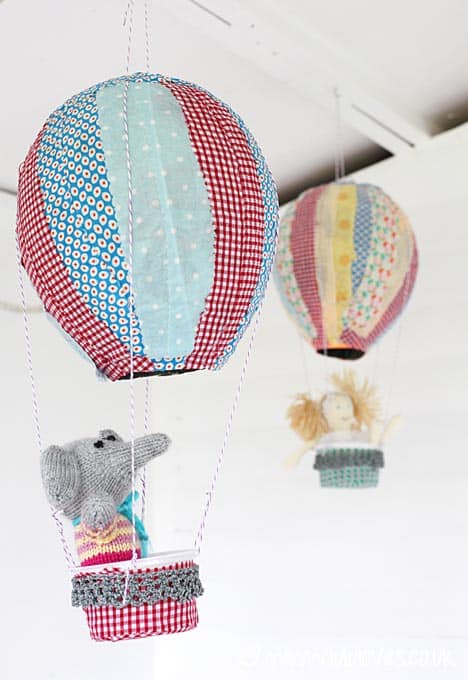 Paper Mache Hot Air Balloon (via Lulu Loves)
Add some whimsy to the kids' room by making charming paper mache hot air balloons, perfect for whisking away those treasured stuffed plushies.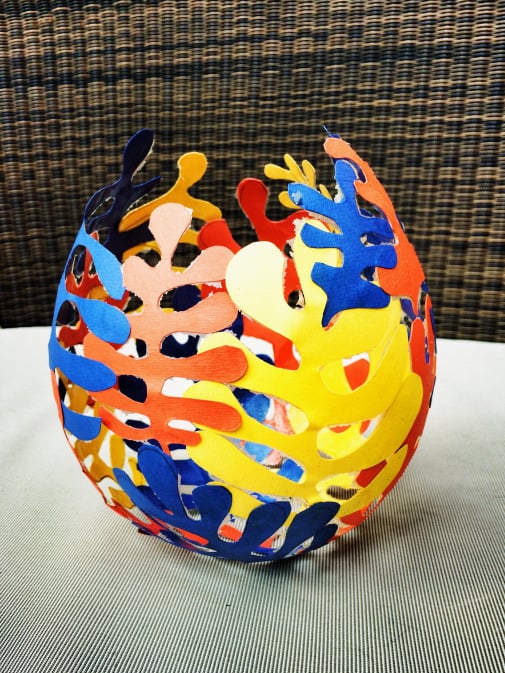 Matisse Paper Mache Egg (via Karuski)
Make a beautiful Matisse inspired bowl with the kids that becomes a stunning art piece to display afterwards.
What are some of your favorite paper mache projects? Take a look here for more creative ideas for kids!