Chalk is one of those basic art supplies for kids that can lead to endless artistic explorations and expressions. We're all familiar with doodling on a chalkboard, but there many other fun ways to play with chalk. Try making pretty sand jars, chalk rocks or "popsicle" chalks sticks. Or how about erupting ice chalk or an easy spray on paint to make cool abstract art? These fun and clever ideas using chalk are wonderful artistic projects for little ones to express themselves.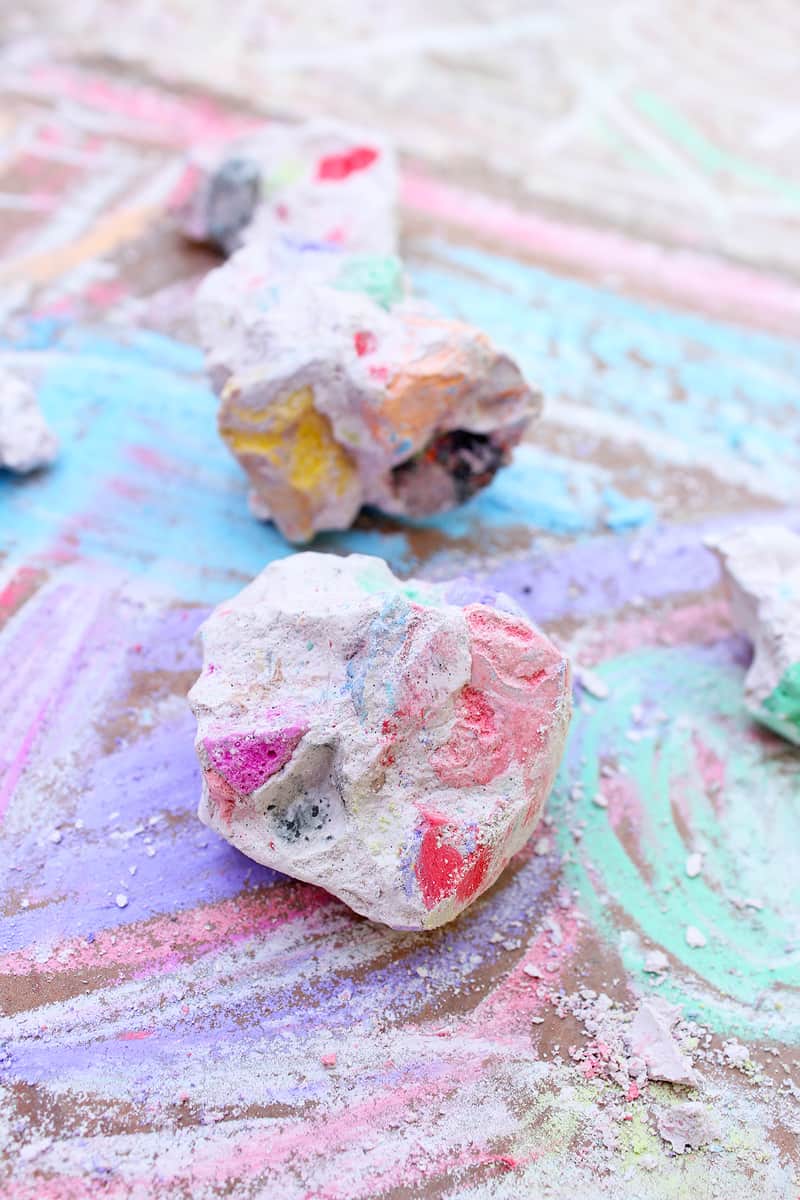 Chalk Rocks (via Babble Dabble Do) These chalk rocks look like serious fun with bits of bright colors sprinkled throughout. Plus, they're a great way to use up those bits of broken up chalk!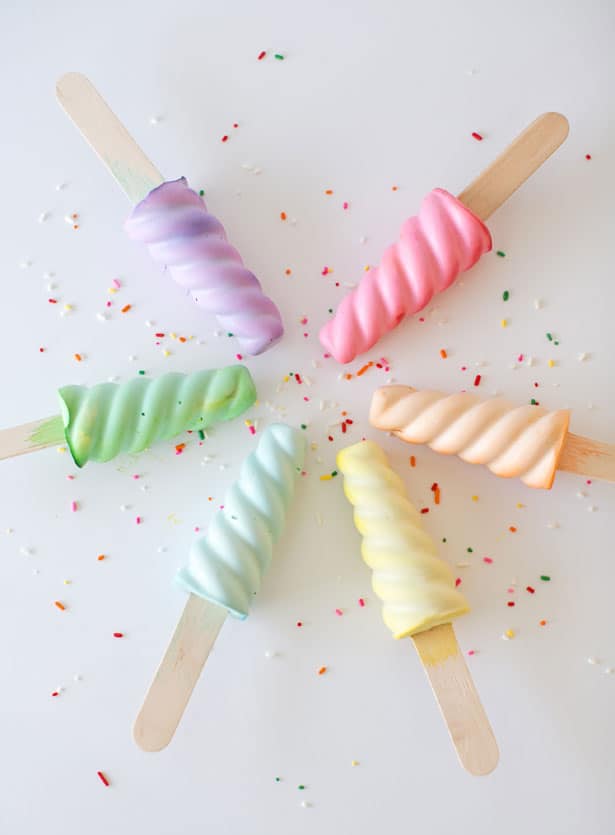 Chalk Popsicles (via hello, Wonderful) Our fun take on making homemade sidewalk chalk in the form of popsicle sticks! Easy for little hands to hold and draw with.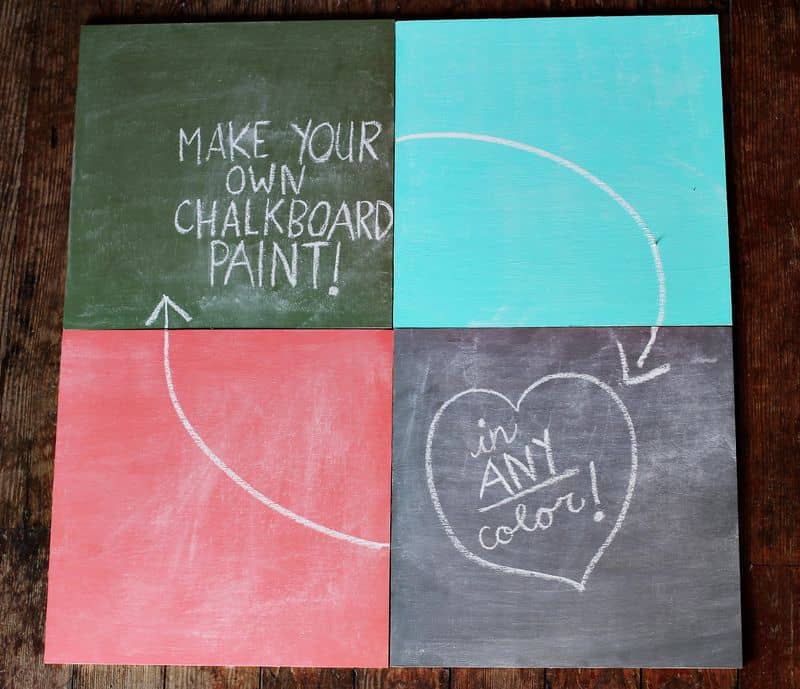 DIY Custom Chalkboard Paint (via A Beautiful Mess) Create your own vibrant shades of custom chalkboard paint and give your kids their own bright canvas to doodle on.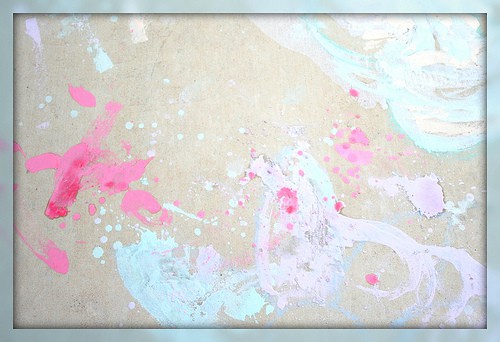 Sidewalk Chalk Paint (via Kids Stuff World) You'll be surprised at how easy it is to whip up a batch of sidewalk chalk paint with ingredients found right in your kitchen. I love the pretty pastel colors on these.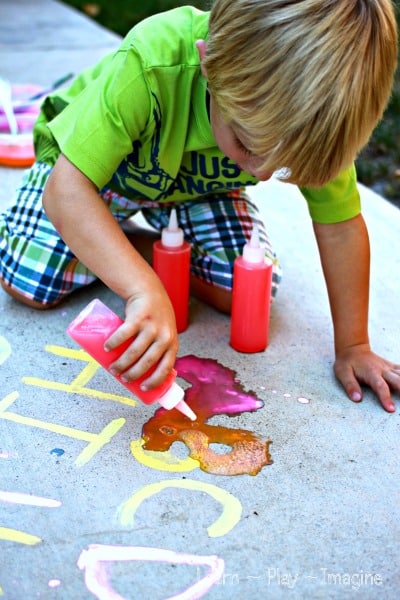 ABC Erupting Chalk Paint (via Learn Play Imagine) Combine science, learning and art and find out how to paint on on chalk letters to watch them erupt and fizzle!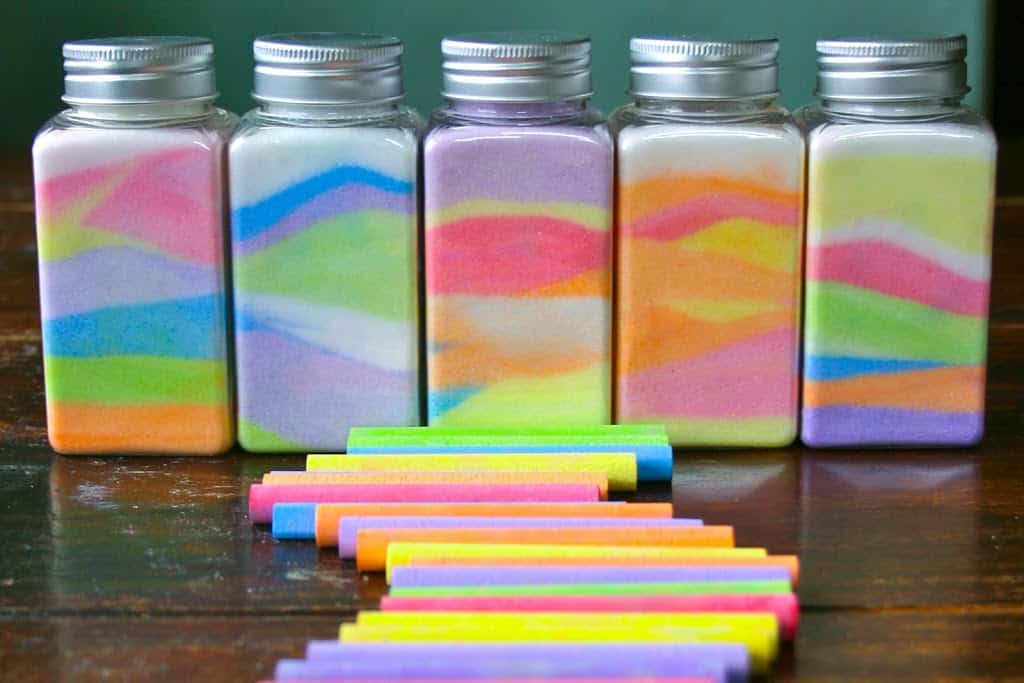 Colored Salt Chalk Jars (via Flax And Twine) These jars of salt and colored chalk are so pretty to display and fun for kids to layer to create a stunning rainbow look.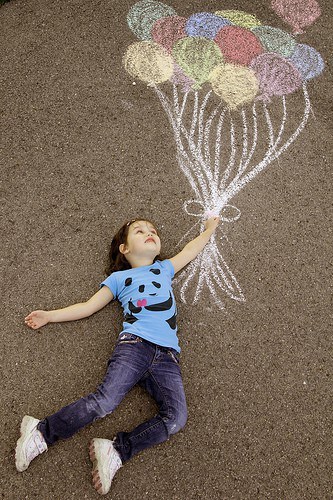 Chalk Art (via Burgh Baby) Get creative and set up a fun photo opp at the same time. This inventive mom has tons of cute examples of chalk art featuring kids as the star!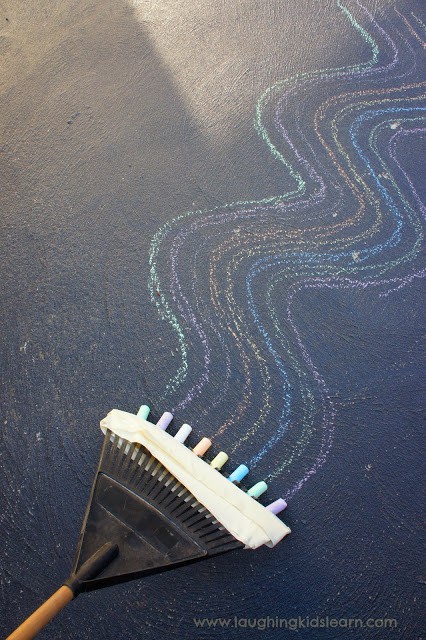 Chalk Rake (via Laughing Kids Learn) Think outside the box and give kids a clever drawing tool you probably already have at home! This chalk rake is so much fun to "draw" with.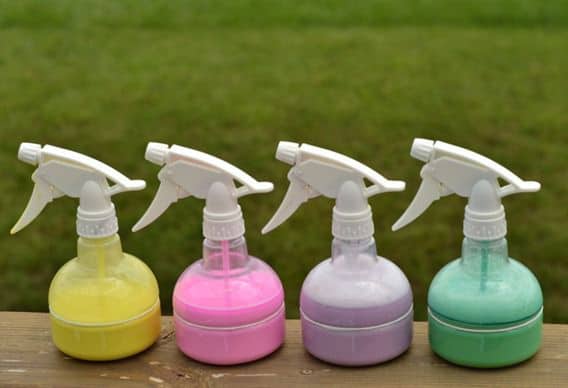 Chalk Spray (via Infarrantly Creative) For a more mess-free approach to chalk painting, try putting chalk paint in a spray and create all kinds of cool designs.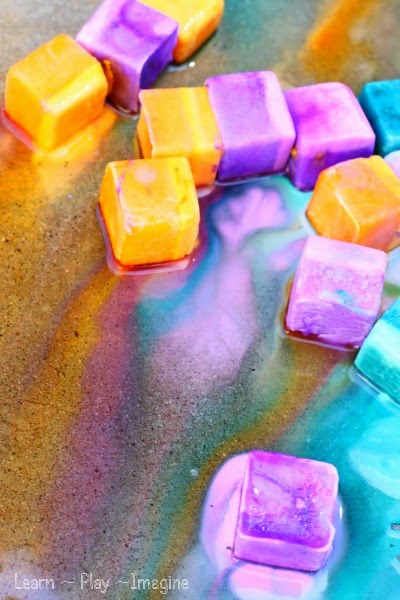 Erupting Ice Chalk Paint (via Learn Play Imagine) Keep the kids cool outdoors with this amazing and vivid ice chalk paint that erupts with super cool effects.
Check out more fun projects for kids here!