We've featured other physical object play with iPad games such as
Tiggly Shapes
and
Osmo
and now here comes one with a twist on a kid favorite toy, play blocks.
Wonderblox
is a Kickstarter project still in its funding phase, meaning it's in the process of
crowdsourcing the funds
to take their prototype to a production-created reality. Wonderblox lives squarely at the intersection of traditional play and mobile technology, innovating on the new reality of mobile devices and tablets as creative play opportunities for kids.
Wonderblox operates with three different ingredients that work together to create a hybrid hands-on and interactive play experience. It uses a full-size iPad that sits in a specially-designed play set, an iPad app, and the blocks themselves. The play set doesn't currently support the iPad Mini.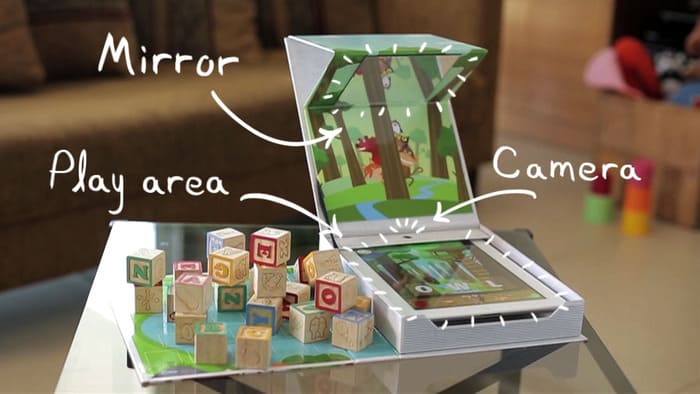 The app has a few different games, in which children use physical blocks and place them on the screen of the iPad as prompted by the game – which include activities for spelling, matching, and stacking the blocks. The play set is structured such that it makes use of the iPad's front-facing camera, which is the camera that's located on the same side as the iPad screen. The play set allows the iPad to "see" the blocks as they are placed on the iPad's screen.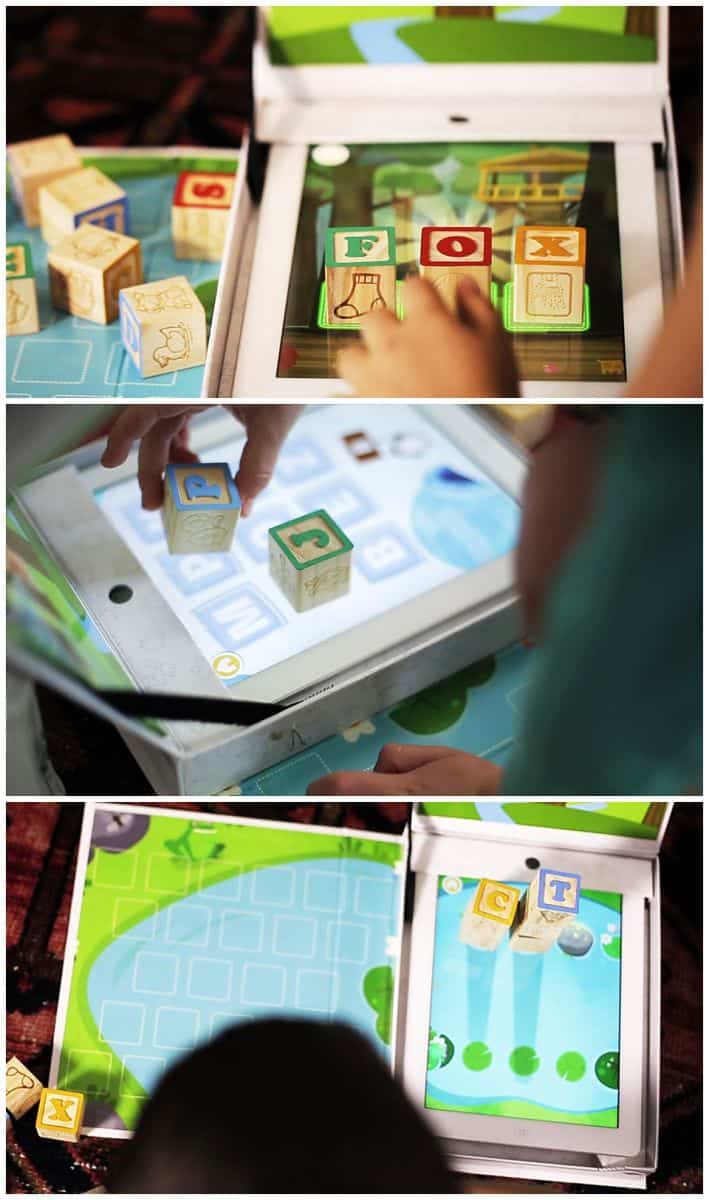 As of this writing, Wonderblox has reached about 30% of their funding with two weeks to go. Check them and and see if it's something that could be an option for your kids to play with, while bridging technology and traditional play at the same time.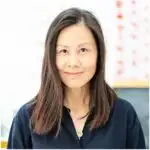 Agnes Hsu is a mom of three and has been inspiring parents and kids to get creative with easy activities and family friendly recipes for over 10 years. She shares her love for creative play and kids food to her 2MM+ followers online. Agnes' commitment to playful learning and kindness has not only raised funds for charity but also earned features in prestigious nationwide publications.