I happen to be a professional family photographer and given that I have two young children of my own, have compiled a few tricks on how to take better family photos over the years. One thing I've learned (as anyone knows with young children) is that you can't make them smile. It has to be natural, but there are ways to get that beautiful, heartfelt smile and laughter out of kids. I hope some of these tips will help you in capturing your own precious family moments.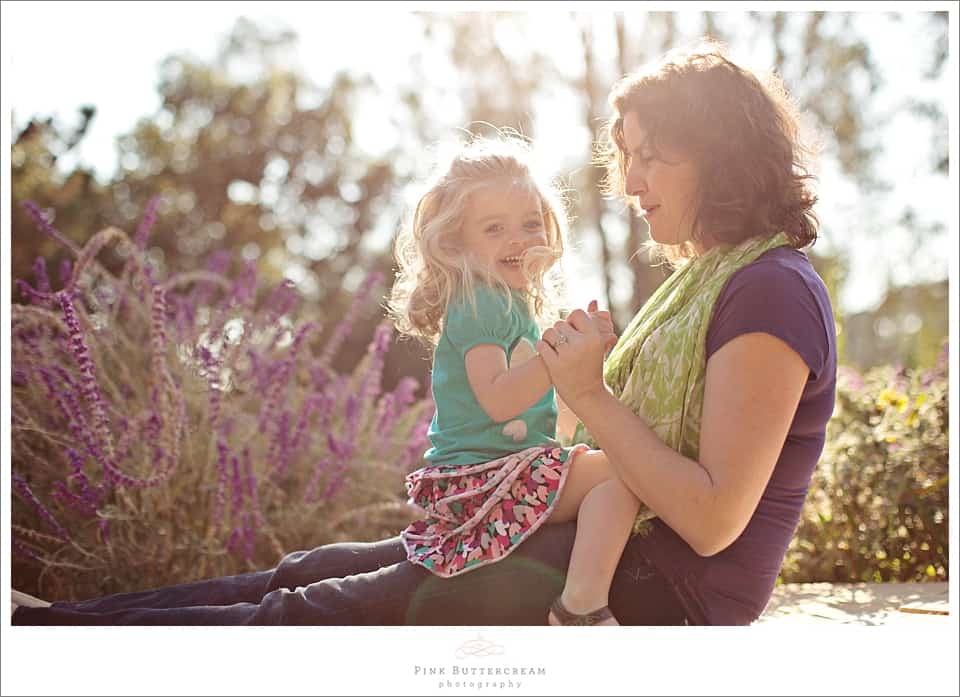 1. Shoot with the subjects' backs to the sun for that beautiful sun-kissed backlit glow.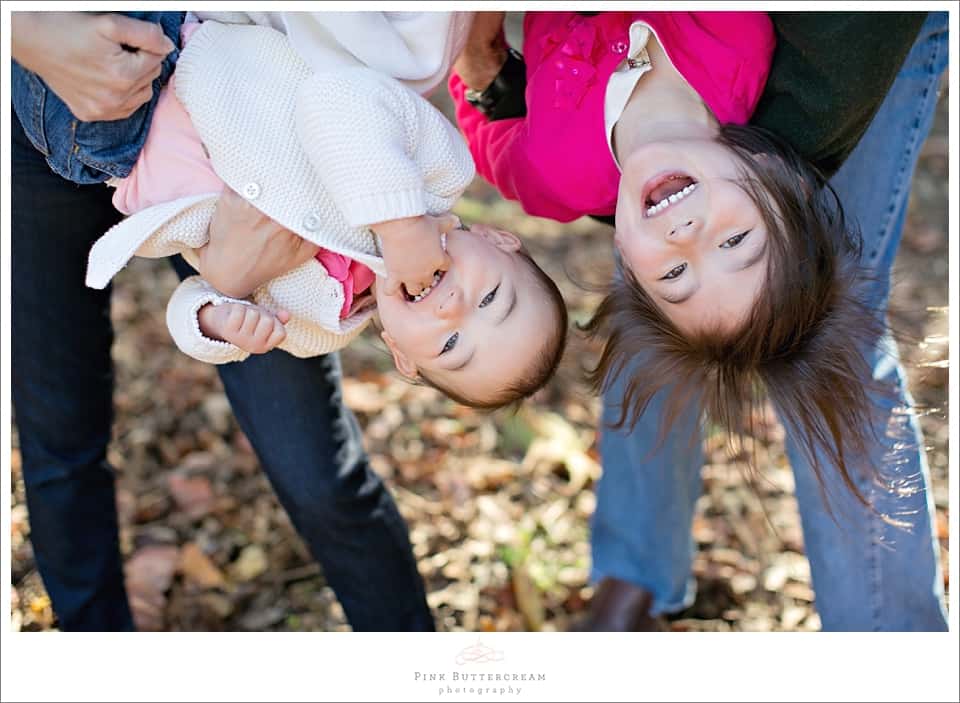 2. Throw the kids upside down – always bound to get some giggles out of them.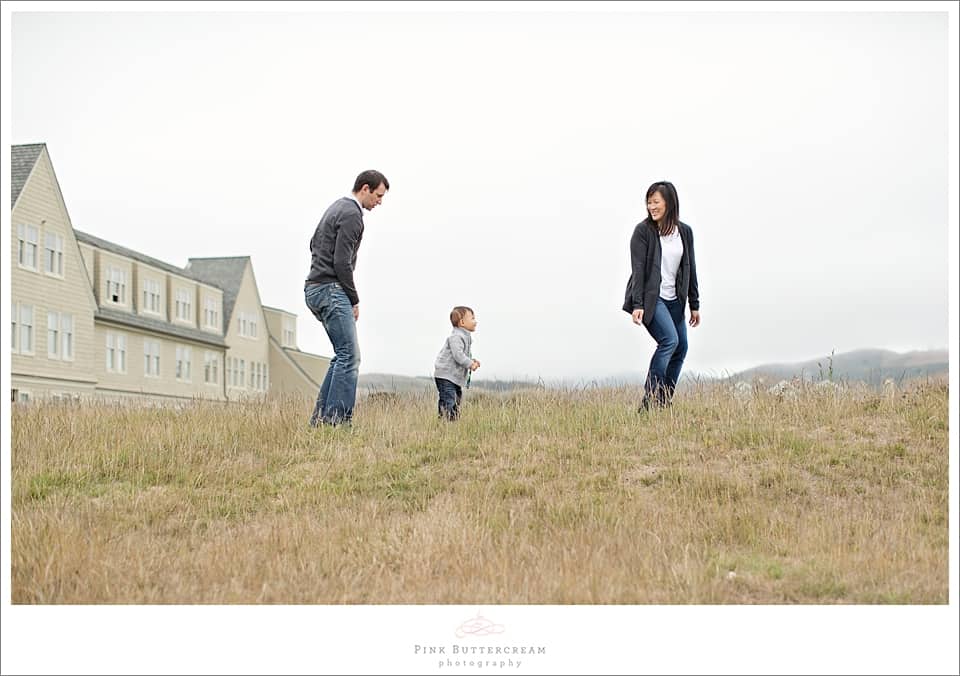 3. Catch them in action – I often ask families to "walk" in a line which makes for a natural action shot.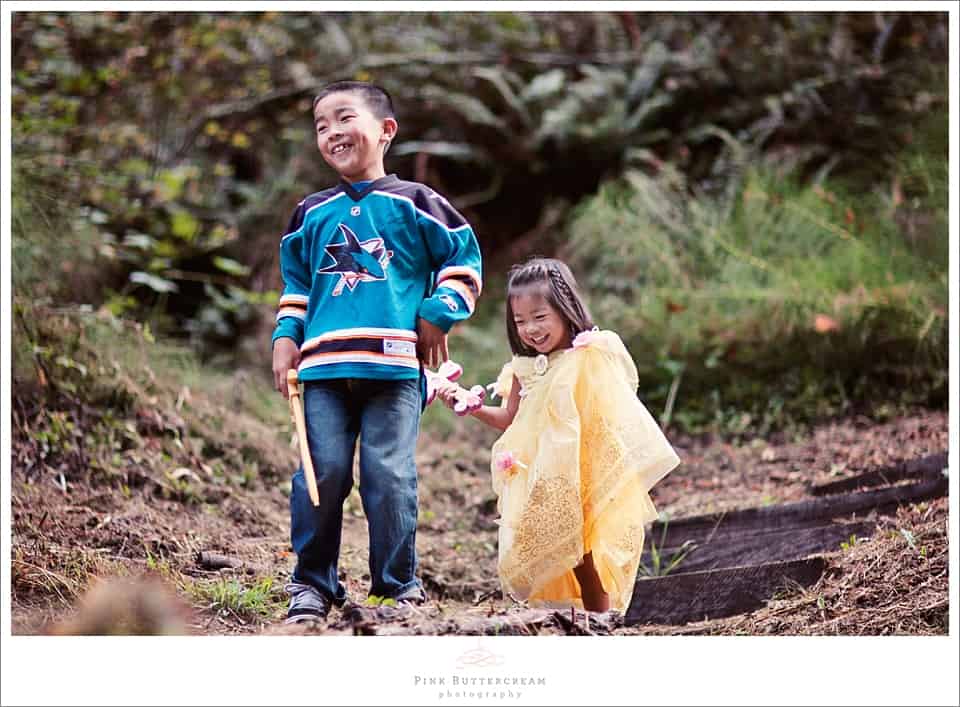 4. Play dress up – kids love to pretend play. In this case, these siblings are playing knight and princess in the forest and wearing their favorite outfits (the boy happens to be a big Sharks fan so that's what he wore).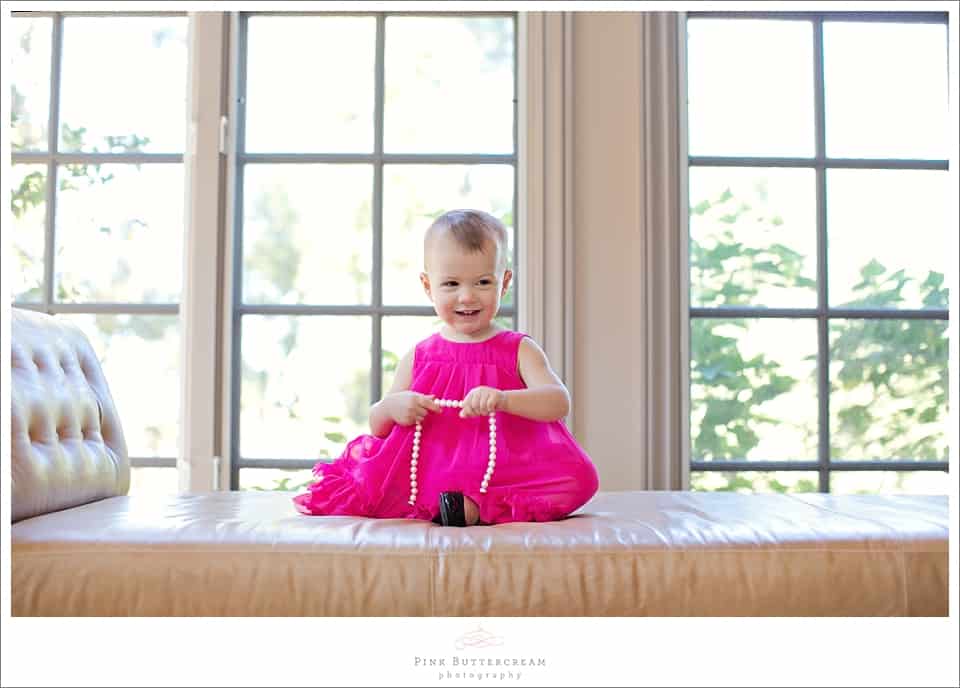 5. Give them a small prop that fits with the image – this cute dressed up 18 month old was all smiles once she got a hold of her mom's pearl necklace which doesn't distract too much since it fits with her more formal wear.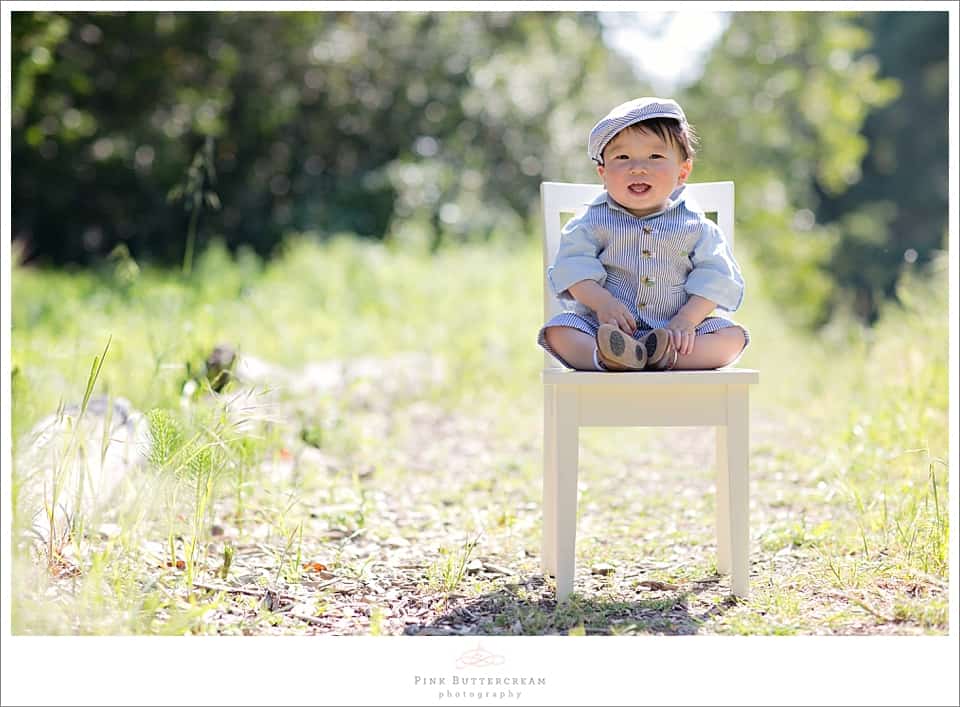 6. Bring a small prop outdoors. It was easy to make this adorable one year old smile once he had a comfy chair to sit on.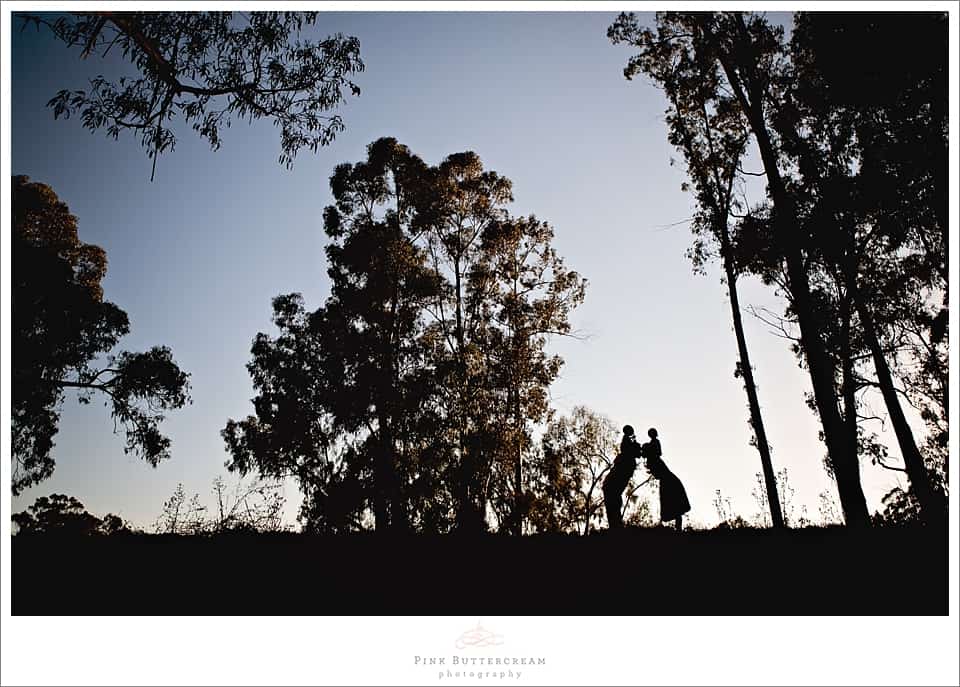 7. Capture a beautiful silhouette shape – such as this family of four with twins.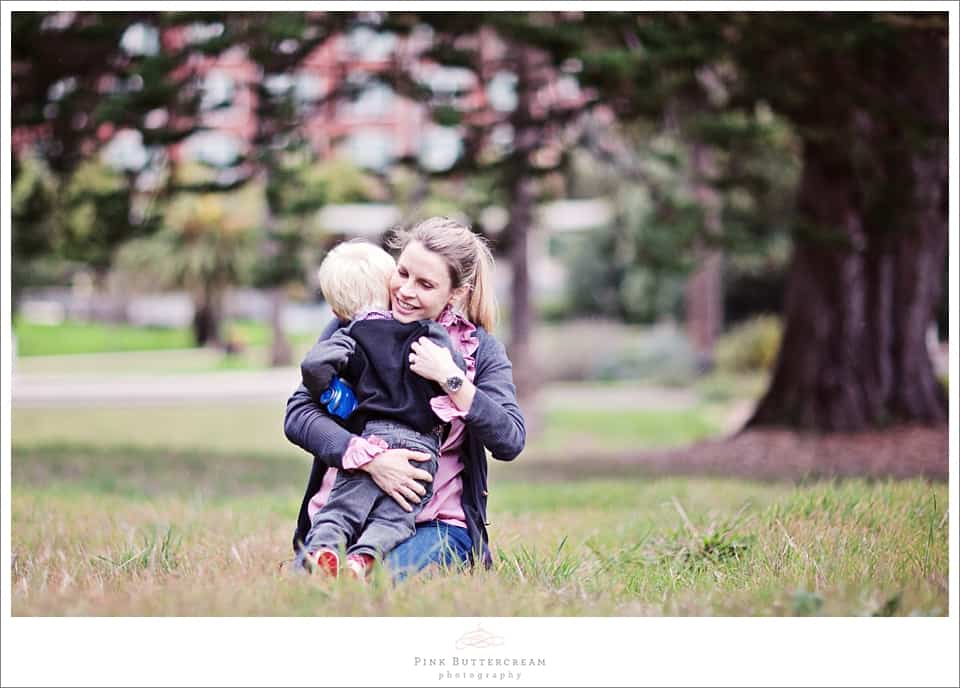 8. Ask your child to run to you as someone is taking the shot to capture that blissful expression when he runs into your arms.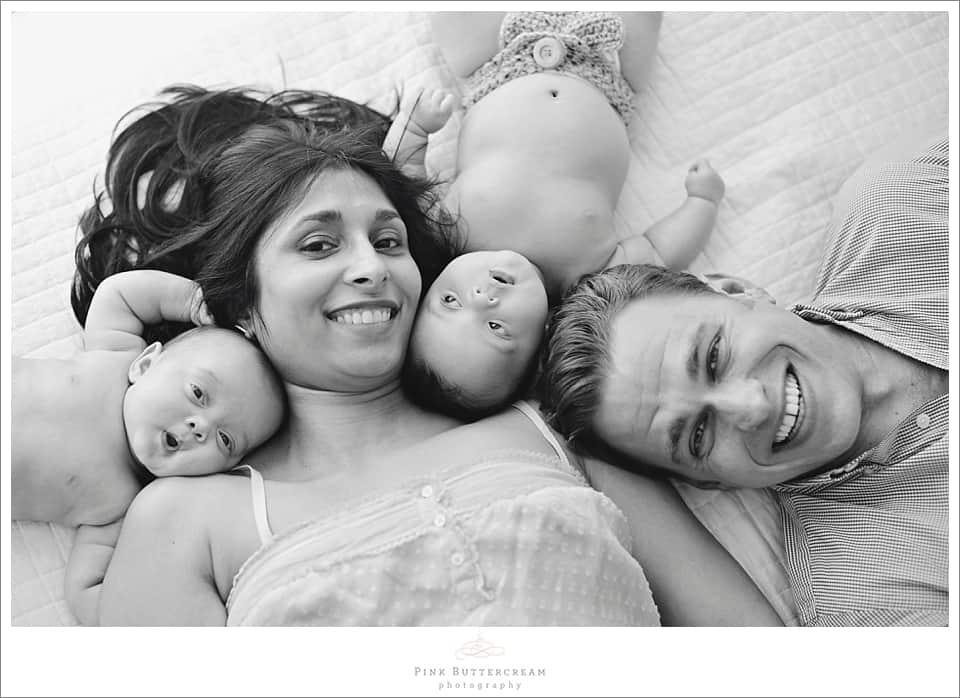 9. Shoot from above to capture the whole family in an interesting angle.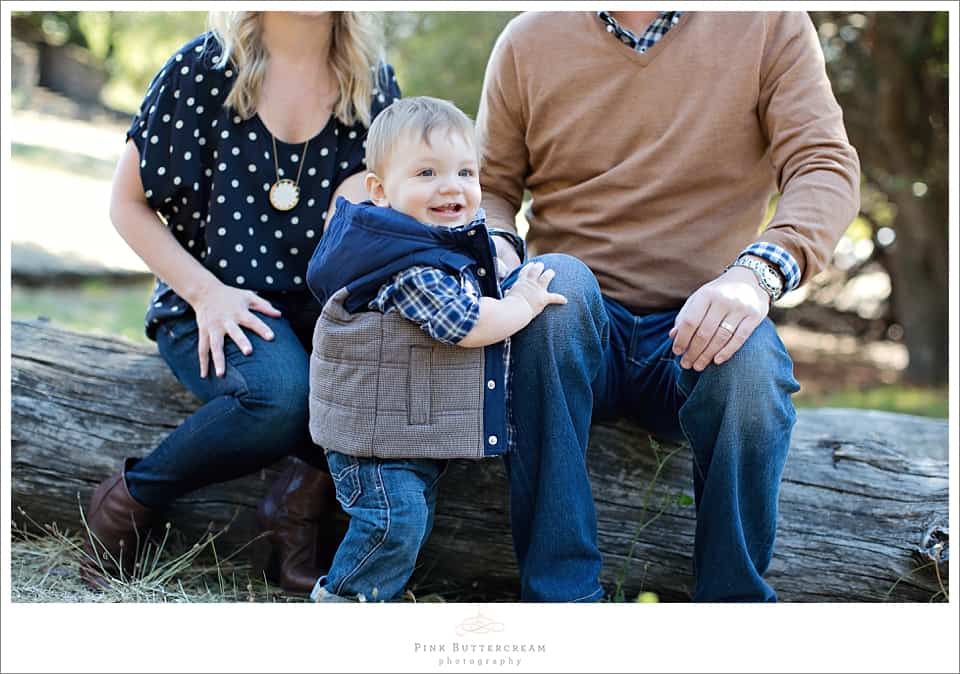 10. Focus on just the child with the parents still part of the photo.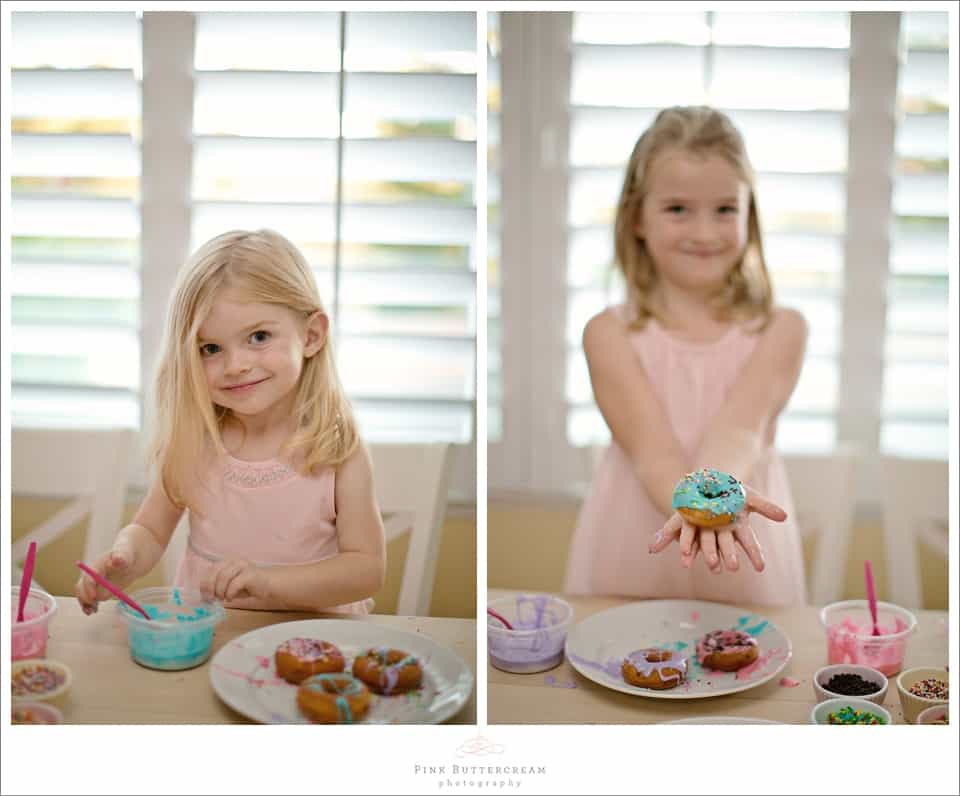 11. Capture kids doing a fun activity – in this case, we set up an easy donut decorating project which got some some natural smiles and laughs.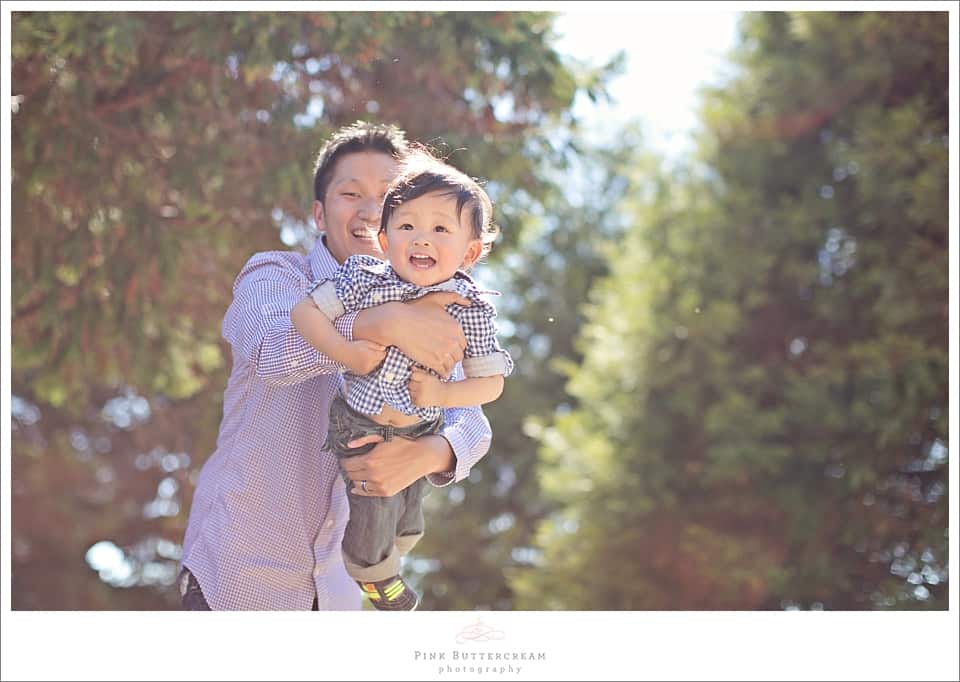 12. Swinging kids in the air always gets a good smile.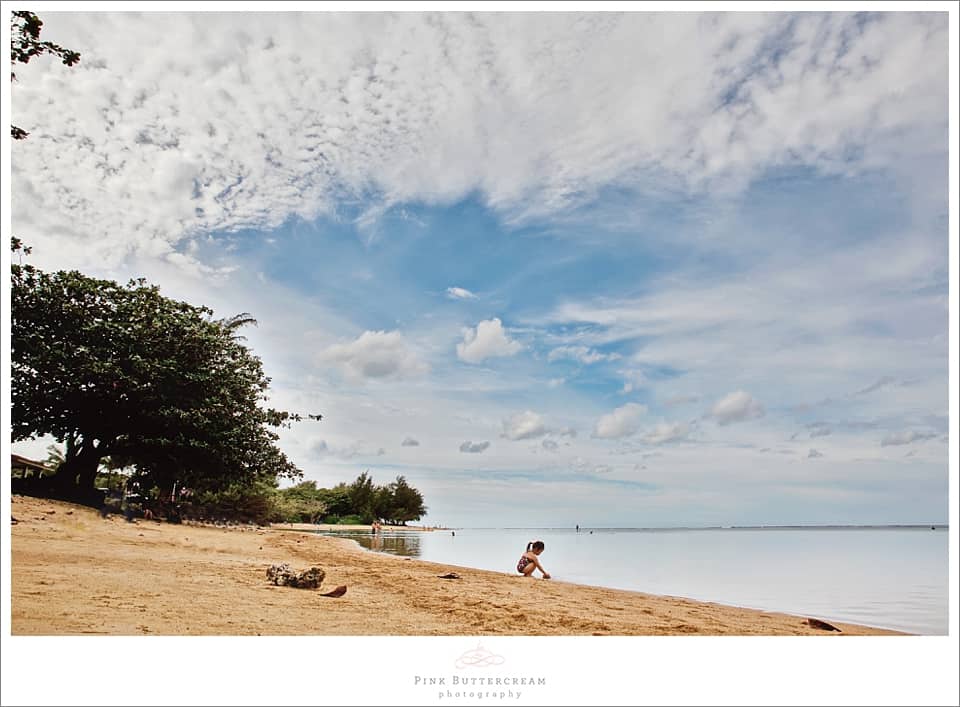 13. Shoot from afar if you're in an amazing location to capture a beautiful, landscape scene.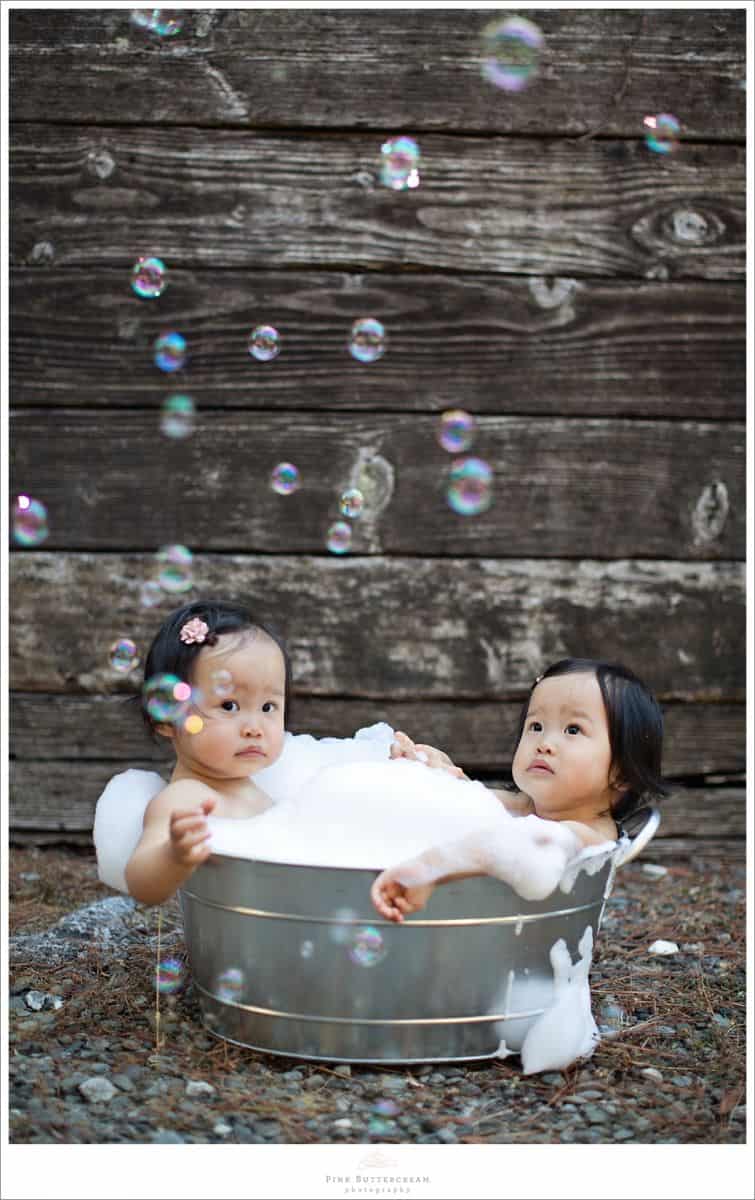 14. Bring a natural element indoor to the outdoors. These twins love taking baths so we brought it outside.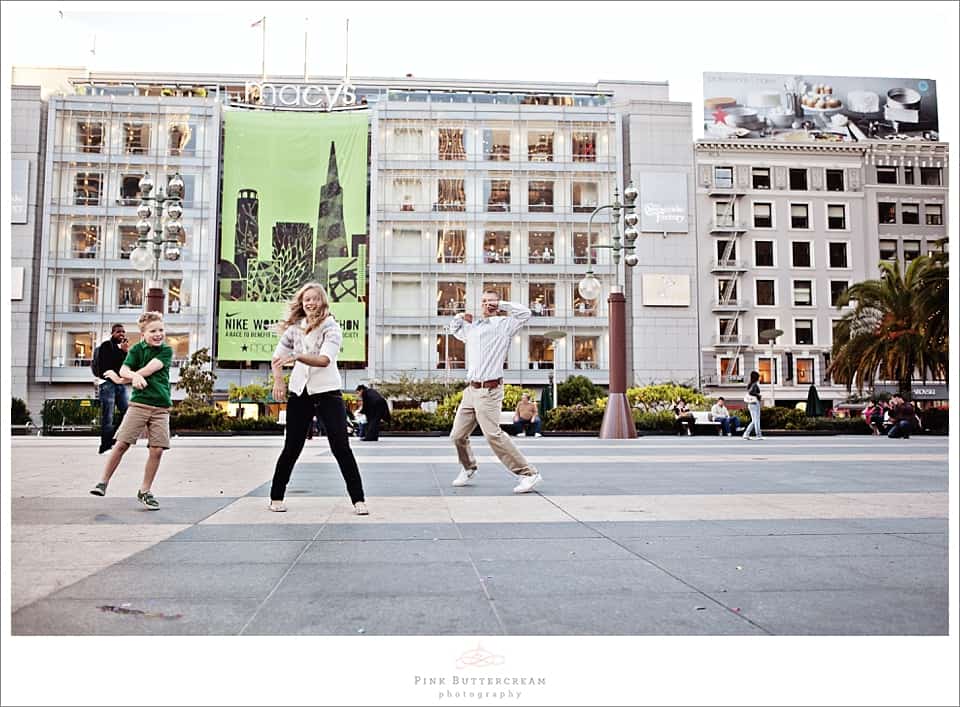 15. Ask kids what they love doing and just capture it – these two brothers and sister love to dance and so they boogied away while I captured them happily in their element.
(All images copyright www.pinkbuttercreamphotos.com)