Voilà AI Artist is an app that lets anyone create cartoon caricatures of themselves with a touch of a button.
Voilà AI Artist is the hottest trending viral app you've seen popping up on your Instagram and Facebook feed. It turns your photos into creatively rendered cartoon caricatures or self-portraits. My kids have been playing with it nonstop and I can see the fun allure. Voila AI Artist combines human creativity and artificial intelligence capabilities to create fun, one-of-a-kind works of art. The app has been designed to be easy-to-use and intuitive so anyone can enjoy drawing their own art without any prior experience. With this app, there are no limits to what you can create – from realistic portraits to cartoon paintings.
What artistic styles are available on Voila AI Artist?
With the touch of a button, you can turn any photo or selfie into a work of art in just seconds. There are many different styles available for every occasion. Have a little LOL-tastic moment getting your photo drawn as a Renaissance to 20th century portraits, or 3D or 2D Cartoon out of animated movies. And don't forget Baby Cartoon versions!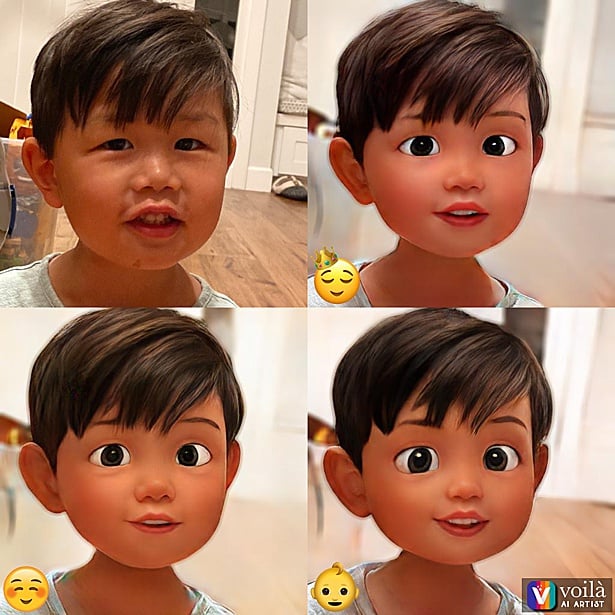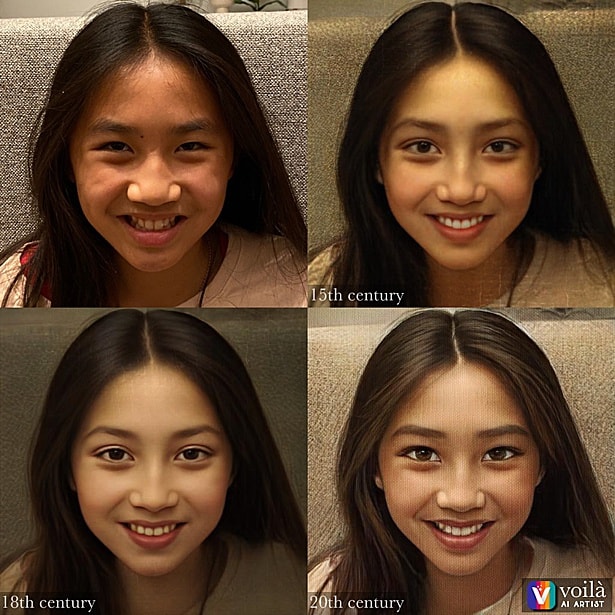 Who created the Voila AI Artist app?
Voilà AI Artist is the first product created with love by WEmagine.ai, a team of 2 founders, creative and technology enthusiasts who created this addictively fun app by combining the best of Human and AI's best capabilities.
How do you use Voila AI Artist?
My 12-year-old was able to download it and figure it out in seconds so that's how easy and intuitive the app is.
Step 1) You'll want to download Voila AI Artist available either on iPhone or Android.
Step 2: There are 4 artist styles to choose from: 3D Cartoon, Renaissance, 2D Cartoon and Caricature. Just tap the orange arrow to select which style and you'll have a choice to either upload a photo from your phone photo gallery or take a photo. You can also click on Celebrities and either search for a celebrity or pick a popular one to see how their cartoon avatar may look like. This is one for Ariana Grande for example.
Step 3: Once you choose a photo, you will wait for the processing (with a 30 second ad in between) and a 4 photo grid will come up with your original photo and 3 of the rendered ones. You can choose to save as one photo, a grid of 4 or two side by side of your favorite caricature.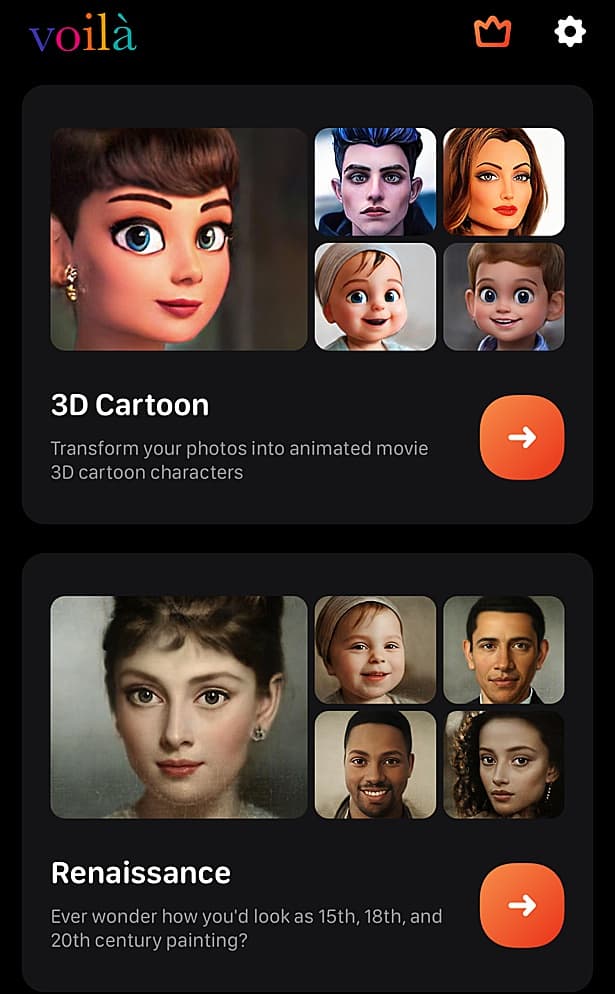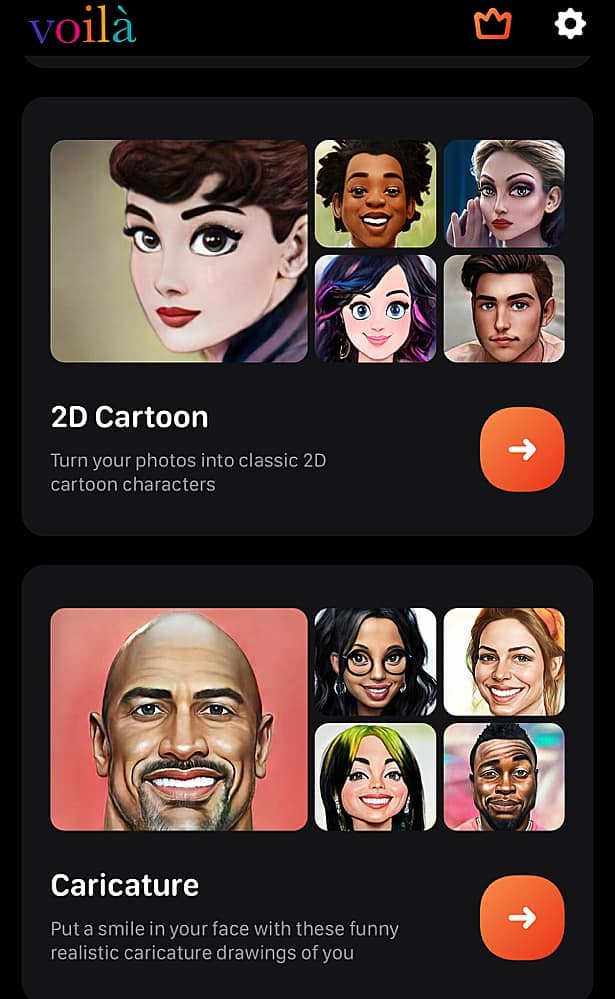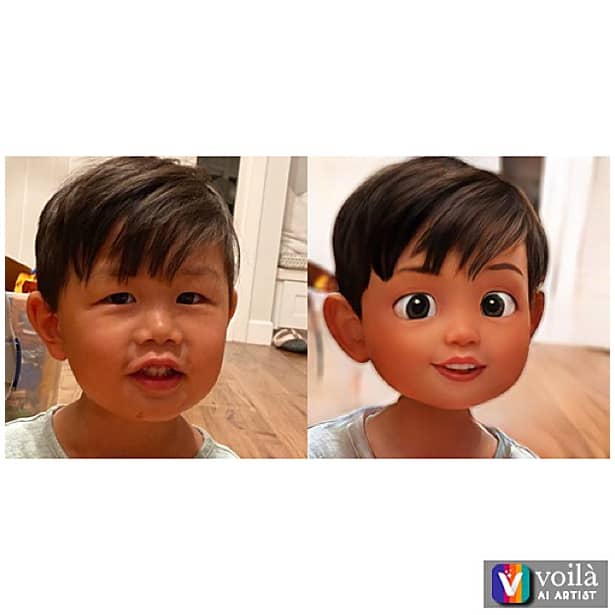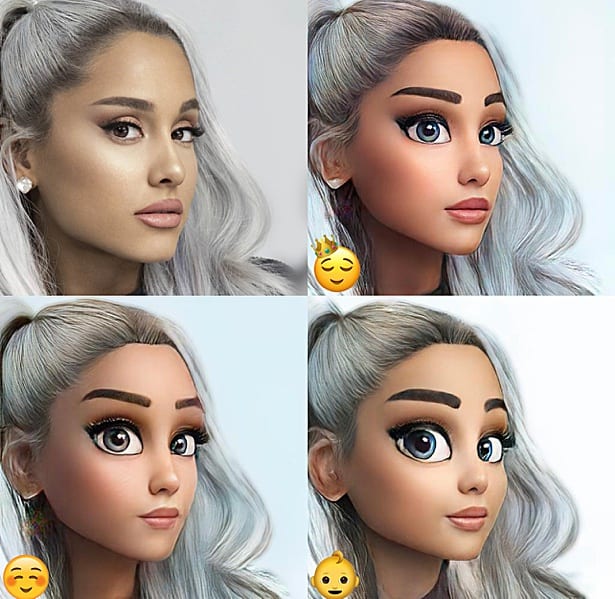 Can Voila AI Artist work on dogs or cats?
Unfortunately not, we tried it on our Goldendoodle Coco and the AI does not pick up non-human traits.
Is Voila AI Artist free to use?
They have a free version but you must sit through a 30 second ad in between each photo rendering, which got very tiring as we were creating lots of different versions to test out with the kids at first. The ads will continue after the first unless you X out of more coming.
There is the option to upgrade to a paid plan, the Voila Pro version for $2.99 per week, $5.99 per month or $29.99 a year with a free 3 day trial. The paid plan has faster processing, no ads or watermark.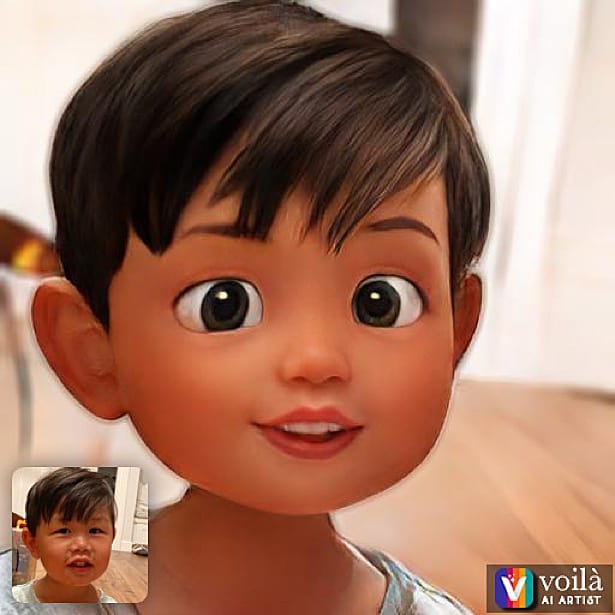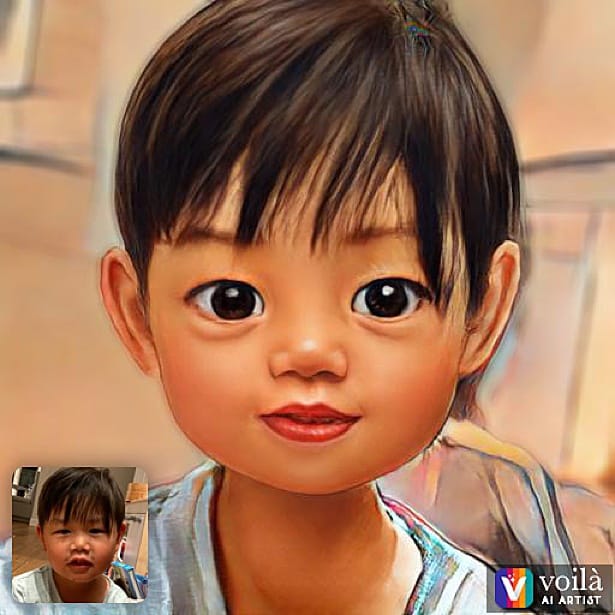 What did we think of Voila AI Artist app?
Overall, my kids and I are having a lot of fun with creating avatars and cartons of ourselves and family and friends to send to each other. We can see how this will get a bit older and not as exciting once the novelty has worn off. After all, how many times can you change your IG or FB profile photos? Or how many Pixar or Disney-inspired versions of yourself are there really? The verdict is still out on if we will upgrade to the pro version, but we highly recommend the free plan to start for a fun night of cartoon drawing with zero talent required.