These easy vanilla shortbread stars are one of my favorite holiday cookie recipes from my bake shop and I hope you enjoy them too. The dough comes together easily and the addition of powdered sugar and cornstarch results in a melt-in-your mouth texure, buttery and fragrant with the scent of vanilla.
These cookies are fun to make with kids too – have them stamp out the shapes and sprinkle sugar on top. My kids love making (and eating) these delicious star cookies.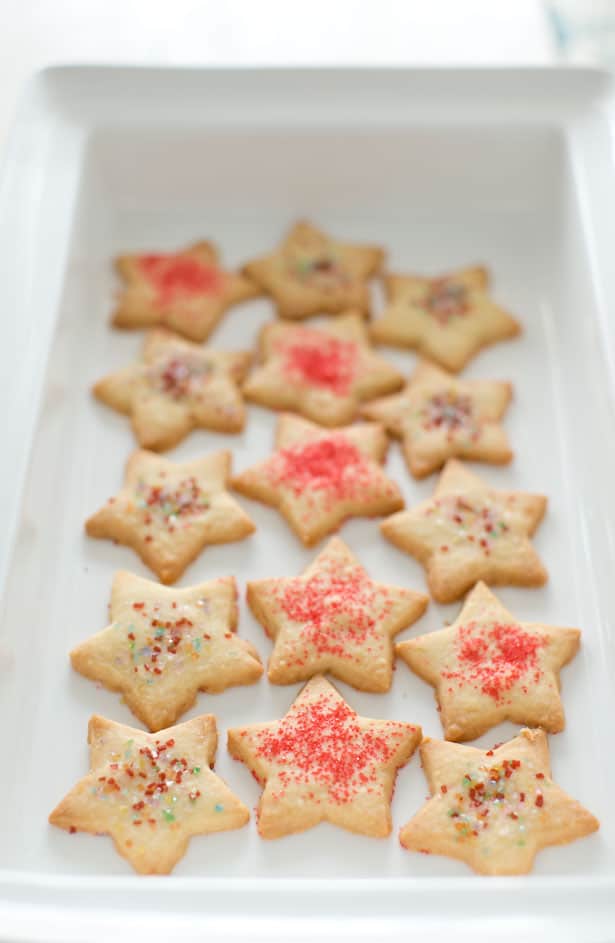 Vanilla Shortbread Star Cookies – Ingredients:
1. 3 Cups all purpose flour
2. 1 Cup cornstarch
3. 1 Cup powdered sugar
4. 1 Tablespoon vanilla extract
5. 1 1/4 Teaspoons salt
6. 1 pound (4 sticks) unsalted butter, softened
7. Star cookie cutter (2 inches)
8. Assorted sparkling sugars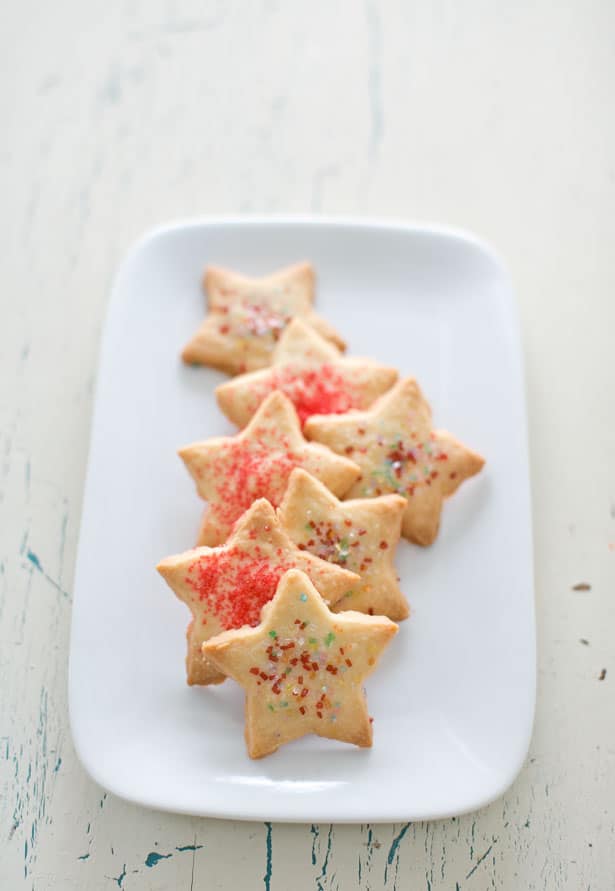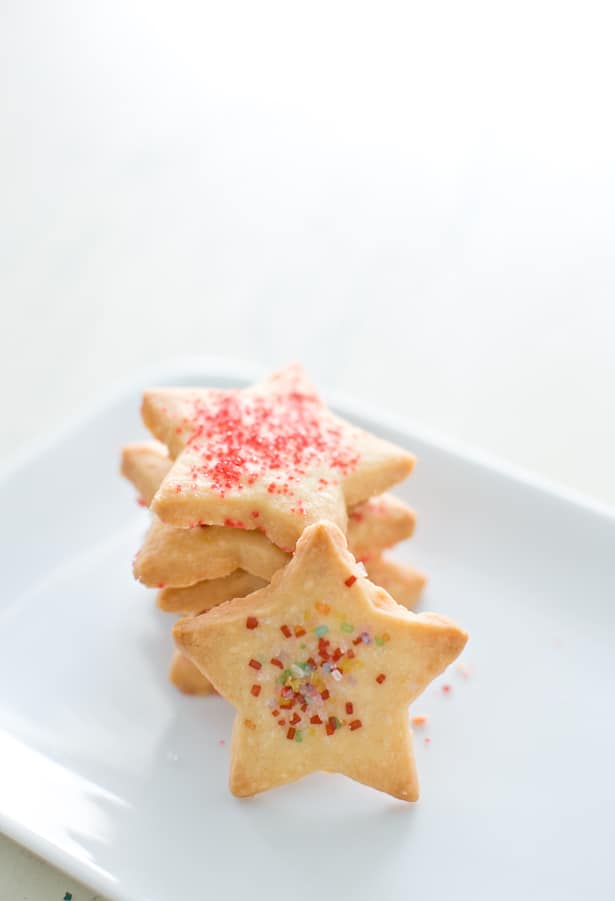 Steps:
(Preheat oven to 375 degrees)
1. Line two baking pans with parchment paper.
2. Sift flour, cornstarch and salt together in a bowl, set aside.
3. Cream butter, powdered sugar and vanilla until creamy and smooth.
4. Add flour mixture to butter mixture on low speed of your mixer until just incorporated.
5. Separate dough into thirds, shape into discs and wrap in plastic wrap until chilled.
6. Roll out cookie dough to about 3/8 of an inch tall and stamp out star shapes.
7. Sprinkle sparkling sugar on top before baking.
8. Bake in the oven until the edges are golden, about 12-15 minutes.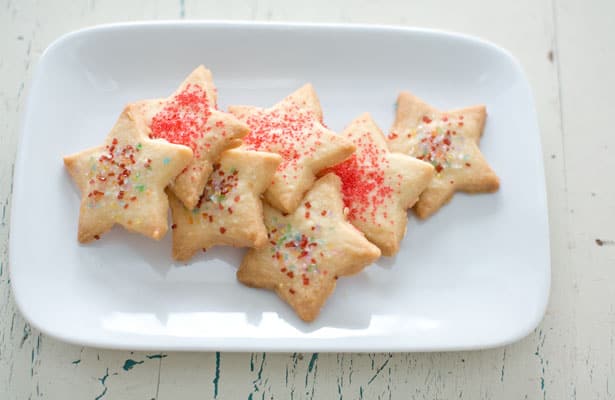 These cookies are delicate, buttery, and have a melt-in-your mouth texture. They make delicious edible gifts too! We packaged several in cello bags with decorative ribbon to hand out this year.
Have you ever made shortbread cookies?
For more holiday treat ideas, see 12 Jolly and Cute Holiday Treats, 12 Unique and Delicious Ways to Eat Gingerbread, 8 Cute and Healthy Christmas Treats and 12 Days of Holiday Cookies.