VALENTINE'S DAY: MAKE THE MOON CARD
Make a moon and create a starry night scene for Valentine's Day!
Materials: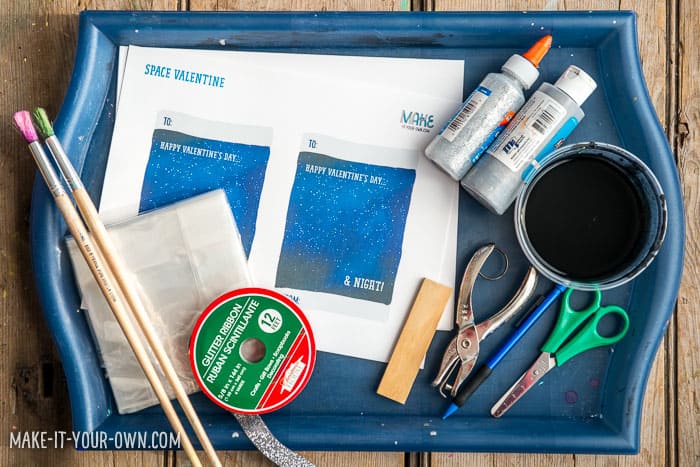 Printable night sky card
Paint brushes
Wooden block
Glitter glue and/or ink and silver paint
Pencil/eraser
Bags
Ribbon
Scissors
Cardstock
Hole punch
Glue stick
Circle Punch OR milk jug lid/scissors/pencil & eraser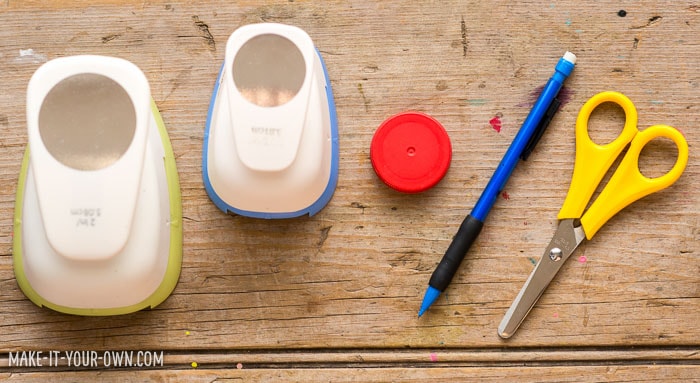 We always find a smock helpful too!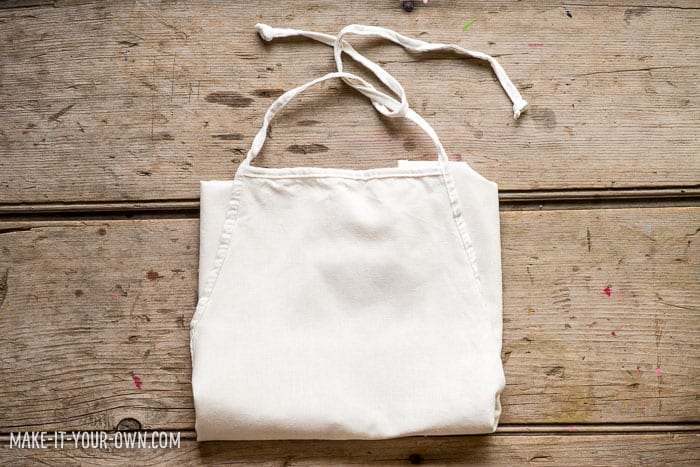 Directions
Don your smock. We painted one paper with glitter glue (a current fave!) and the other with ink. We then splattered on the ink with silver paint by tapping the brush against a wooden block (a splatter technique we saw on Art Bar Blog which by the way is a beautiful site- definitely worth checking out! ). Go with whatever painting technique that you like to create your moons. The kids wanted to experiment with both ideas and select the one that they preferred. It is a good process to explore multiple ideas and then pick the one that most suits your vision for the project or pleasantly surprises you! Allow your work to dry overnight.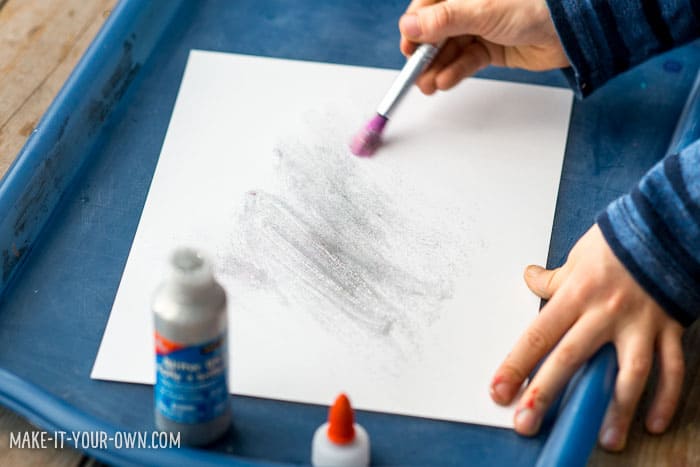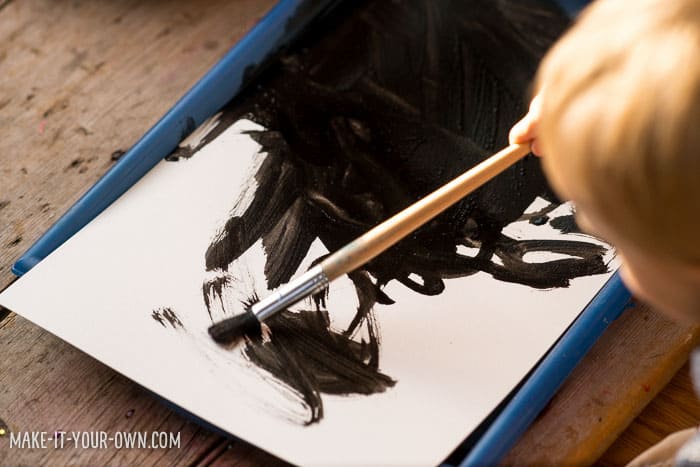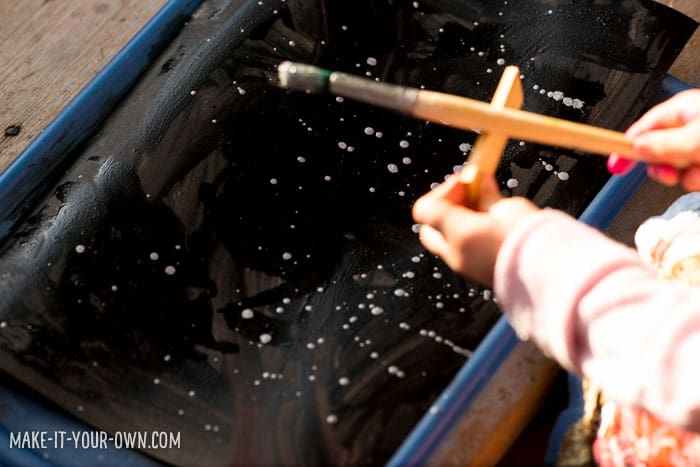 Using your punch, punch out circles of your work. An easy way to do this is to punch around the exterior of the page, trim it with scissors and then punch again, repeating this process. (Tracing around a milk jug and using scissors to cut out your circles is an alternative to a circle punch.)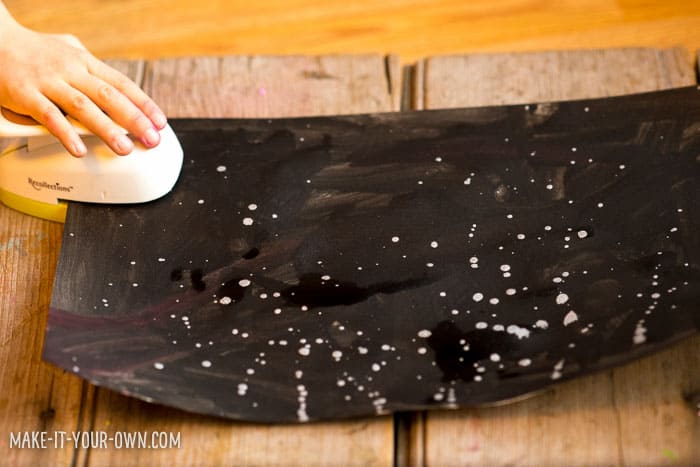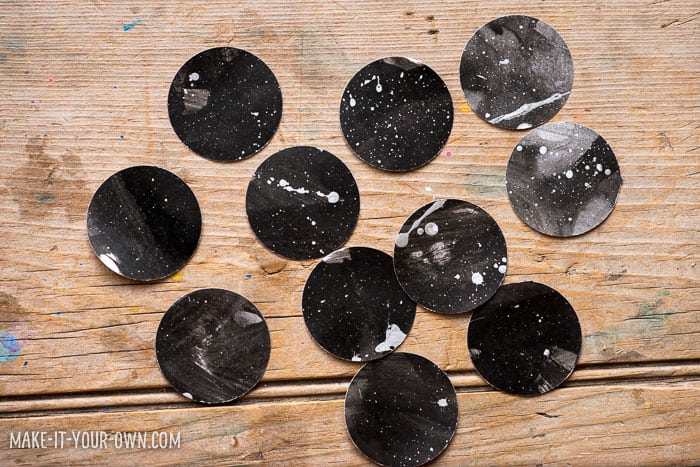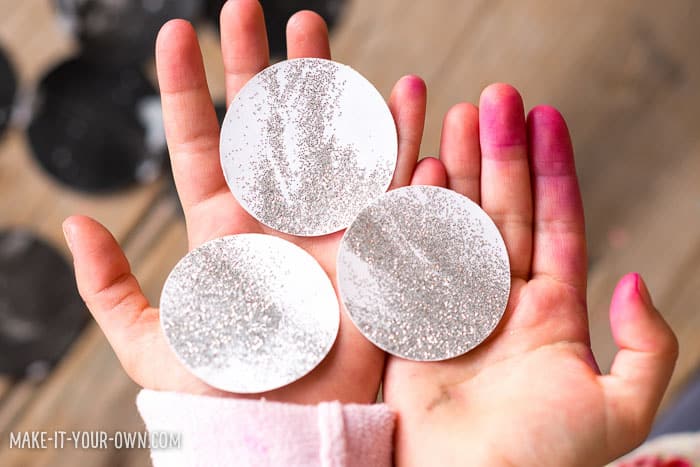 Write your name and the recipient's name on the cards and then cut them out, leaving a bit of a border around the edge.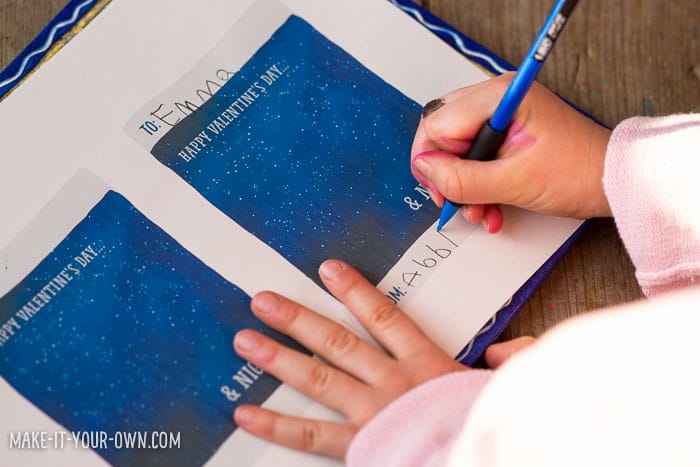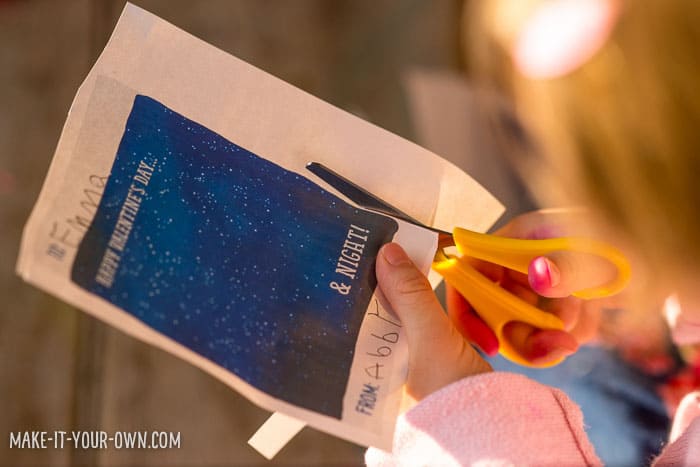 We then experimented with which moons we liked best and glued them onto our cards. Allow to dry.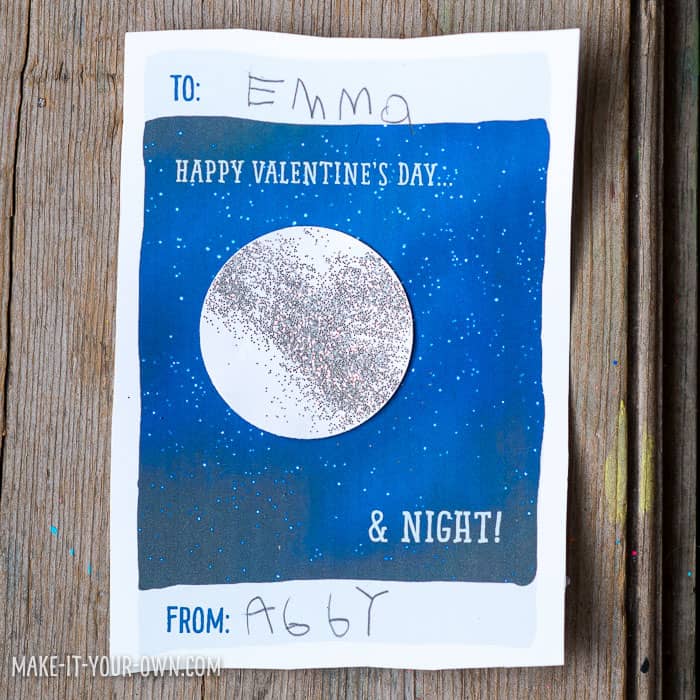 We then made our little bags. Here are some potential things you could include: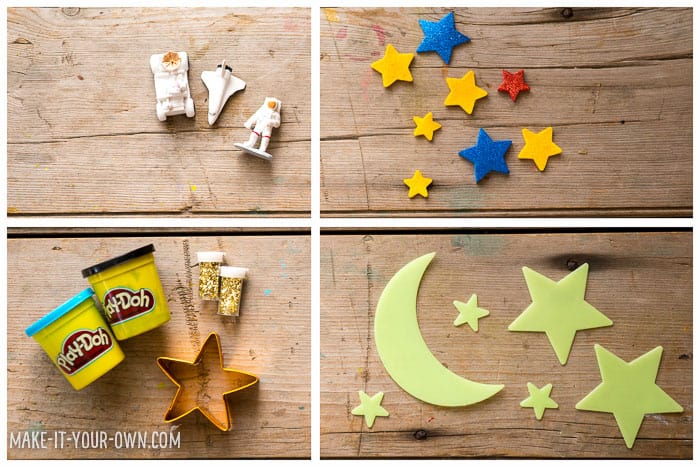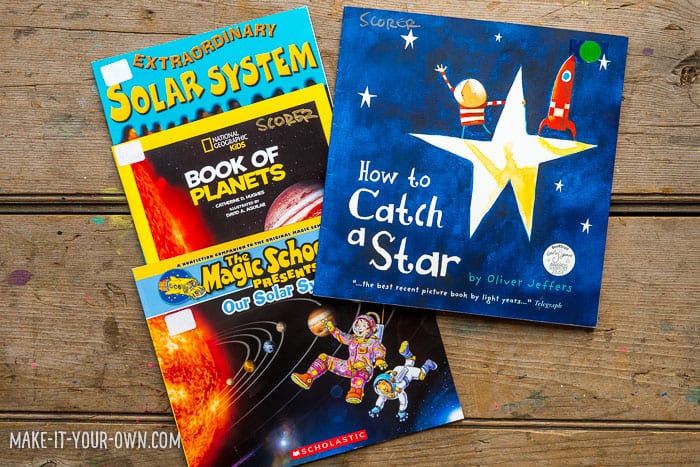 #1 Space figurines– you can purchase these at science centre stores, craft stores or toy stores. They are often in a tube with multiple pieces. (Tip: If you go this route, keep an eye out for coupons at the big craft stores!) This idea is great for imaginary play.
#2 Star stickers– you can find these at dollar stores, crafts stores etc. They may come loose like these felt and foam glittered ones or on a sheet (which you could just punch a hole in to attach your valentine.) These are a great drawing prompts- kids can stick them on paper and draw a scene around them or or to create a background and then add the stars!
#3 Playdough, glitter and/or a space-y cutters. The big packs of play-doh are the most economical (and currently we have seen a few that have Christmas packaging on the box they are contained in so they are marked down!) Include a bit of glitter to knead into the playdough to create stars and/or a cookie cutter.
#4 Glow in the dark stars– you can purchase these at dollar stores, craft stores and science stores and they often come with stickers to attach to one's ceiling etc.
#5 A book– For a special valentine, add your card to a book!
Purpose
Exploring various painting techniques.
Developing one's fine motor skills by using different tools- scissors, glue, a hole punch etc..
Creating meaningful opportunities for writing.
Safety Notes
We suggest that you wear a smock and use a craft tray to protect your clothing and surfaces.
Use scissors with care and adult supervision.
Cord, ribbon, yarn etc. can be a strangulation hazard, therefore be sure to use with direct supervision and for its intended purpose.
Caps can be a choking hazard therefore be sure to keep them out of the reach of children ages 0-3 years of age or those that tend to put things into their mouths.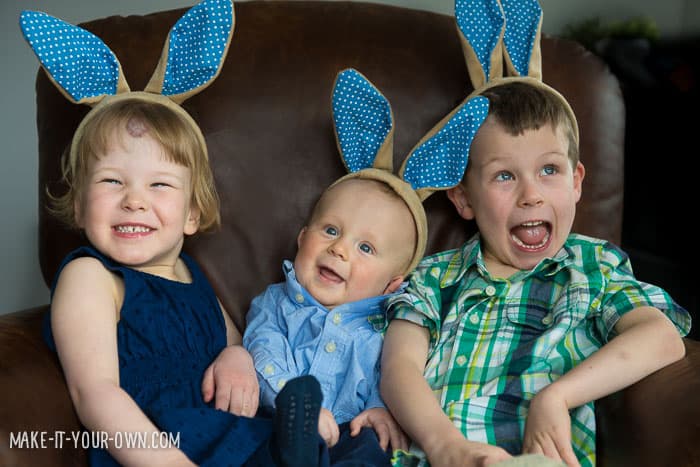 Make it Your Own is a Canadian children's website. We hope to inspire educators and families with projects to do together, explorations of various mediums and techniques and to get out into nature to source supplies. We love re-imagining items and thinking of new ways to share children's artwork. We are often described as "an educational mom, a digital dad and their three mini-makers.