Watch and subscribe to
Kian's World of Trains
for more train fun!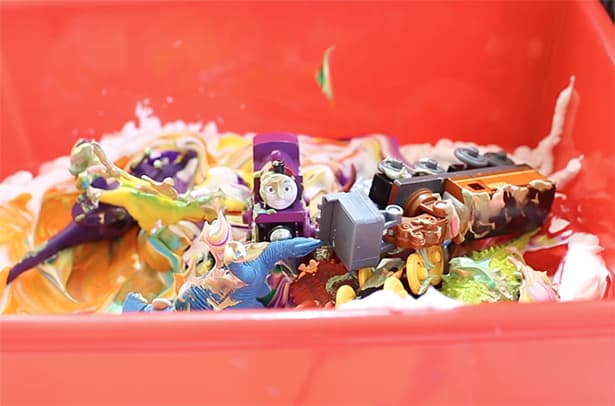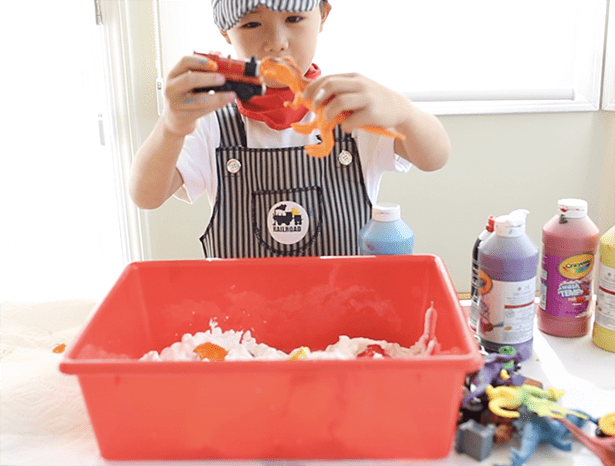 I've been having a blast shooting train videos for my son's new YouTube Train channel, Kian's World of Trains, and showing all the ways you can have fun with trains! Make sure to check out his painting with trains and train sandwich videos!
Sensory bins are wonderful for exploring textures and imaginative play!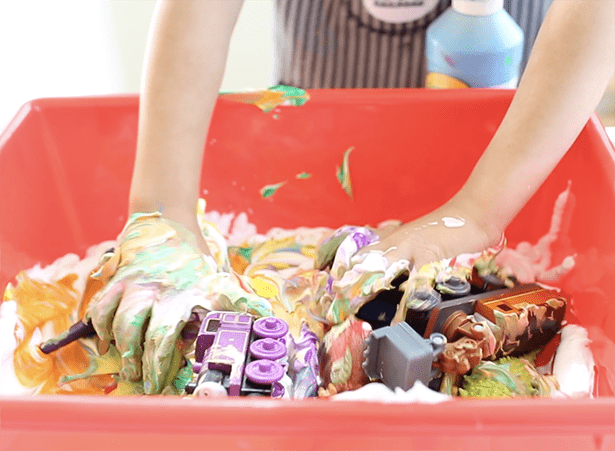 We created this fun Train and Dinosaure sensory bin using shaving cream and washable paints. Watch the video above to see all the fun in action! This is one that kids age 5+ can do on their own with adult supervision!
Read more below on what you'll need to create your own Train and Dino sensory bin.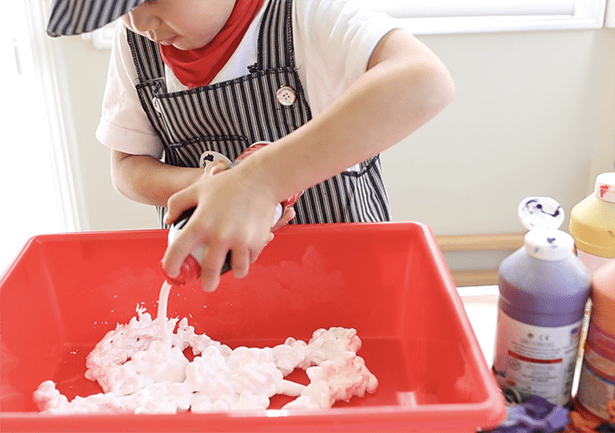 Train and Dinosaur Shaving Cream Sensory Bin – Materials:
– Shaving Cream
– Large plastic bin
– Washable paints
– Toy trains and dinosaurs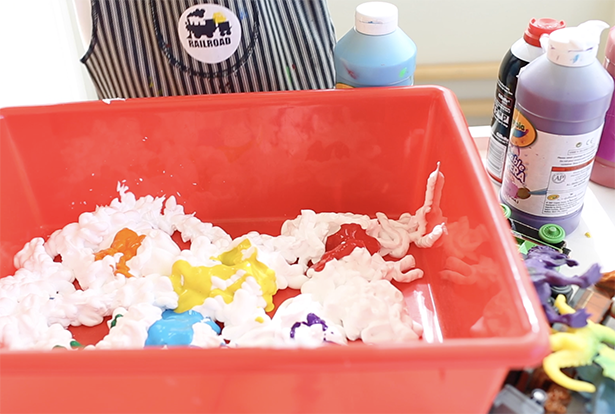 Instructions:
Step 1. Fill your bin with shaving cream and add dabs of colored paint Mix the paint along with shaving cream and add your trains and dinosaurs. Explore the colors mixing, get your hands messy and play! Try to uncover and guess which trains and dinos are underneath the painted shaving cream.
Step 2. When you're all done, move your trains and dinos to a plastic container and set up a fun washing station in the bathtub or outdoors with a hose!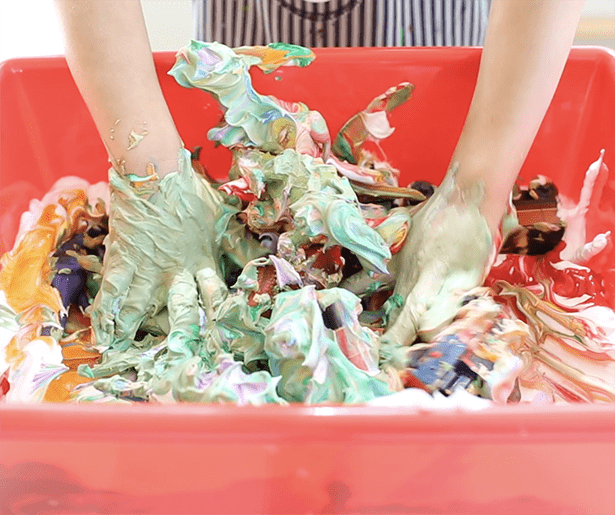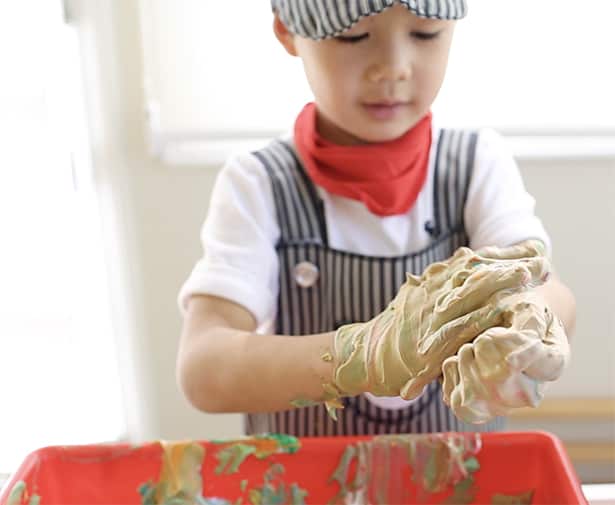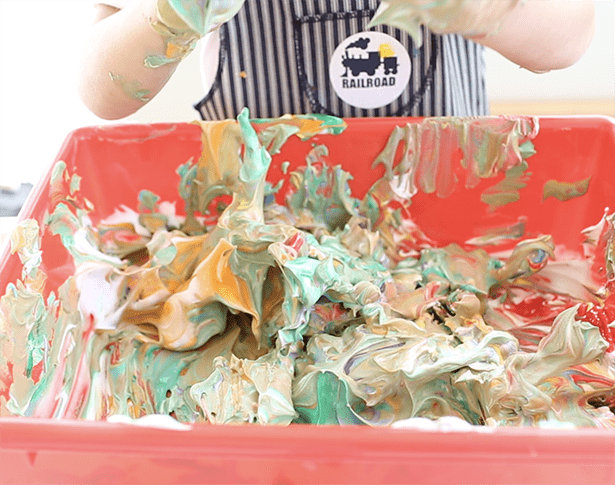 What are your favorite sensory bins for kids?
Check out more fun train activities like painting with trains and making train sandwiches!
If you have a little train lover, make sure to subscribe to my 5 year old's train YouTube channel, Kian's World of Trains, for more fun train activities!
______________________________________________________________________________________________________

Disclosure: Some of the links in the post above are "affiliate links." This means if you click on the link and purchase the item, we will receive a small affiliate commission. Regardless, we give our promise that we only recommend products or services we would use personally and believe will add values to our readers.