Watch the video below to see how fun it is to make Yarn Doodles and make sure to subscribe to our YouTube channel for more fun videos!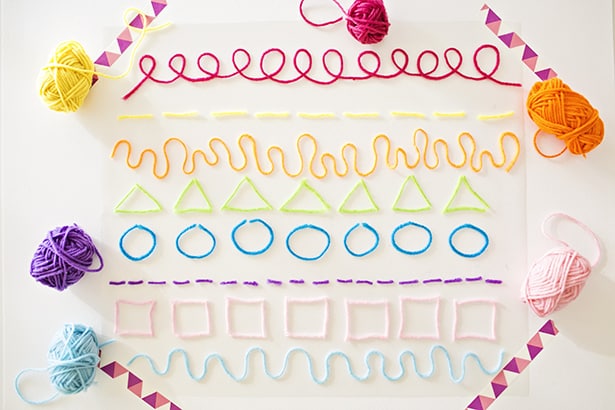 Making yarn doodles is a fun, interactive art project for little ones! Maybe your kids aren't yet comfortable with drawing, or they are just starting to learn about lines and shapes in art. You can teach them about shapes and colors with this fun art project by showing them how to make circles, squares and other shapes in different colors. The best part is you can take the yarn out and start over!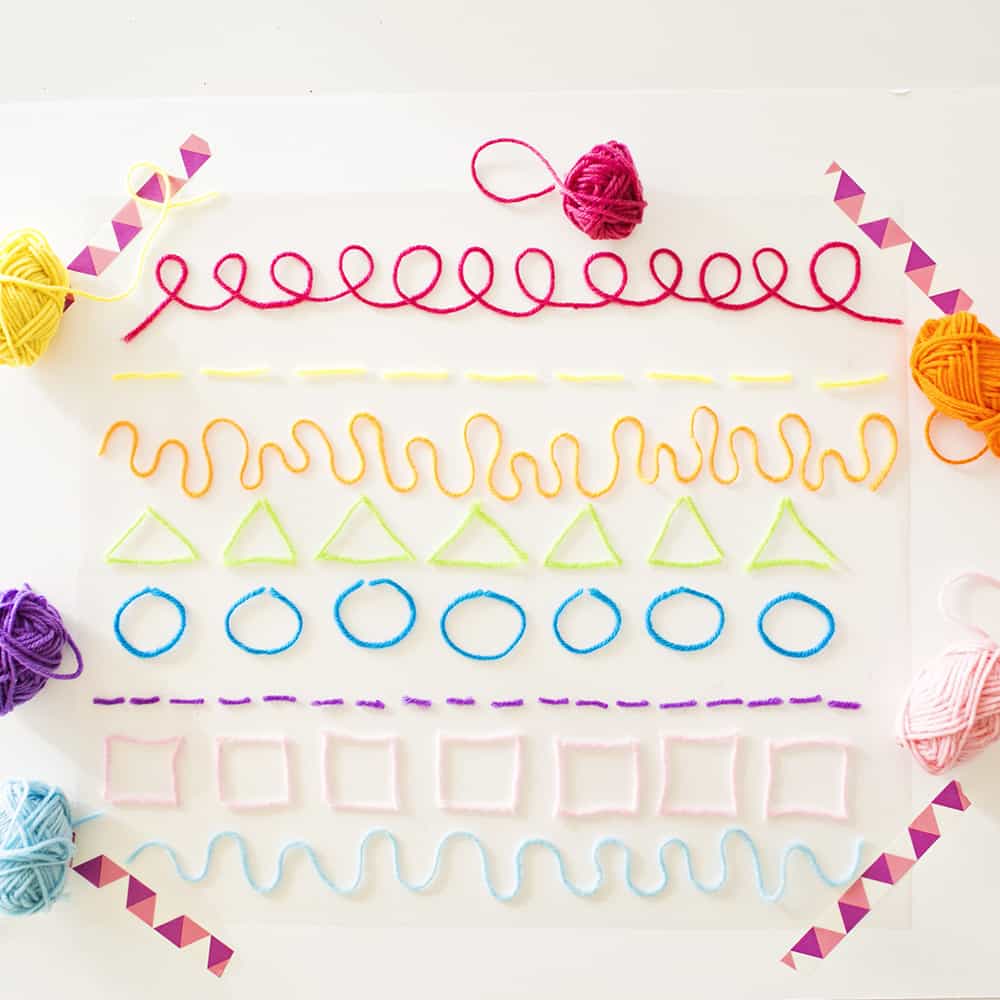 We were inspired to create yarn doodles from these awesome yarn "painting" ideas from Picklebums and Arty Crafty Kids. Make sure to check out their tutorials for fun ways to make yarn art!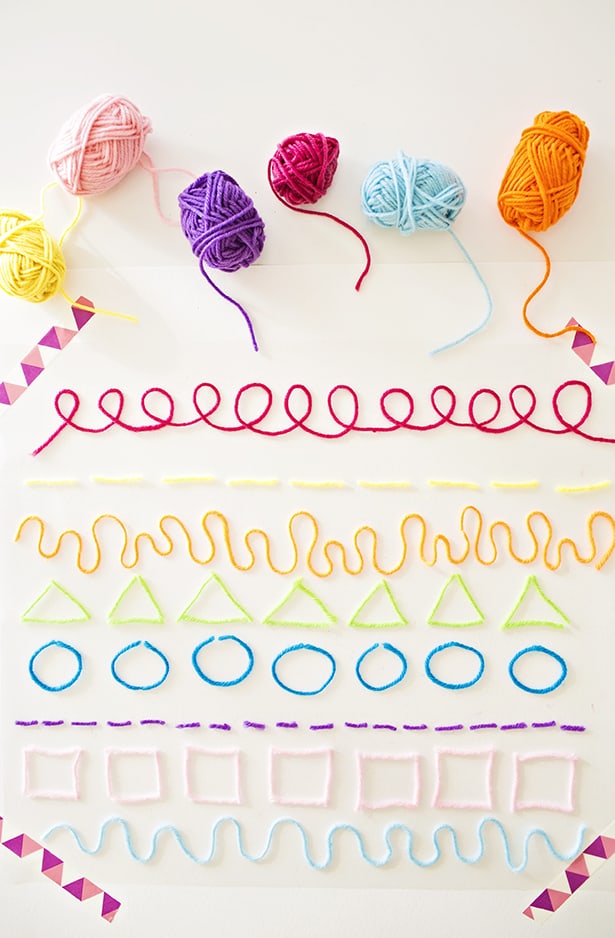 With our yarn art, we wanted to focus on creating doodles, repeating patterns, learning shapes and colors as well as praticing fine motor skills.
You can use our doodles as examples or create your own!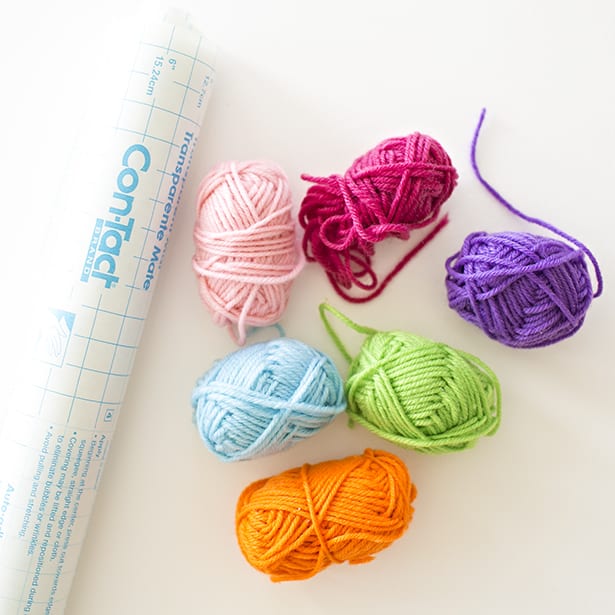 Yarn Doodles – Materials:
– Yarn
– Clear Contact Paper
– Tape
– Paper
-Scissors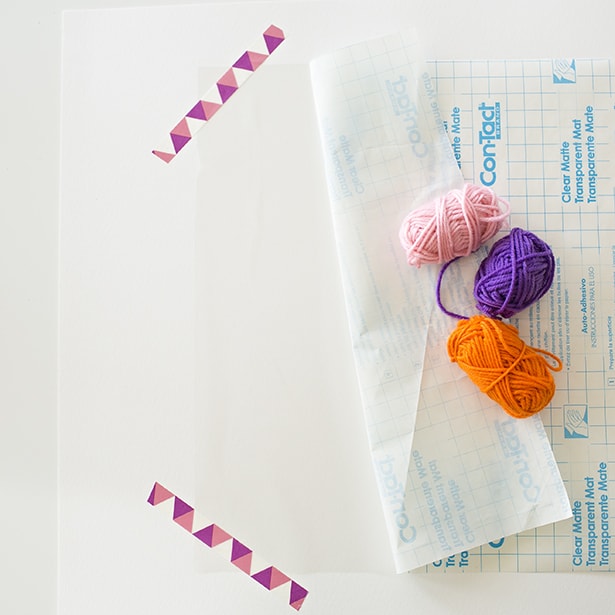 Step 1. Cut out a square of contact paper, Peel it off and leave the STICKY SIDE UP, tape to a piece of paper underneath as shown above and below.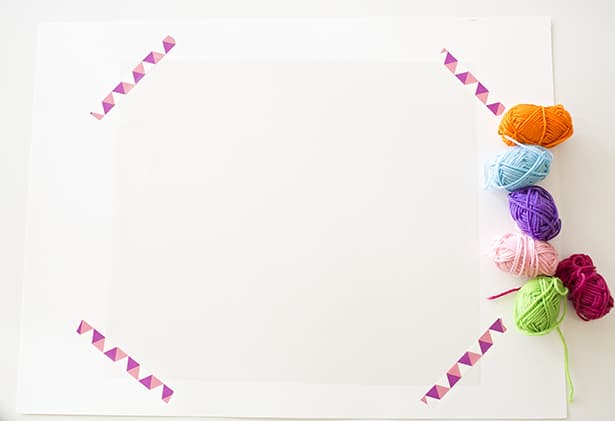 Step 2. Now it's time to make some doodles, shapes and lines! We made swirls, dashes, circles, triangles and squares. What helps the yarn adhere is pressing the backing of the contact paper down your yarn doodles to make sure they stick to the contact paper. See third image below.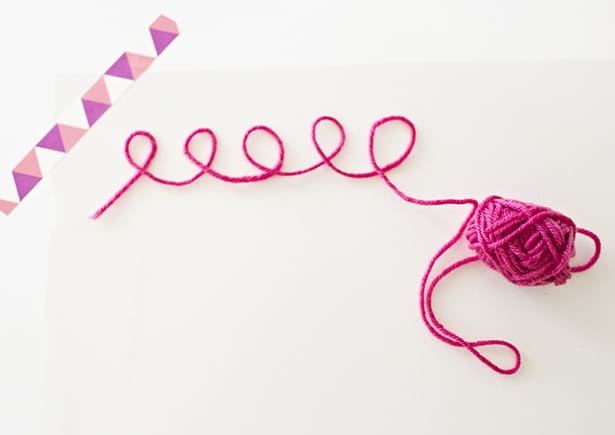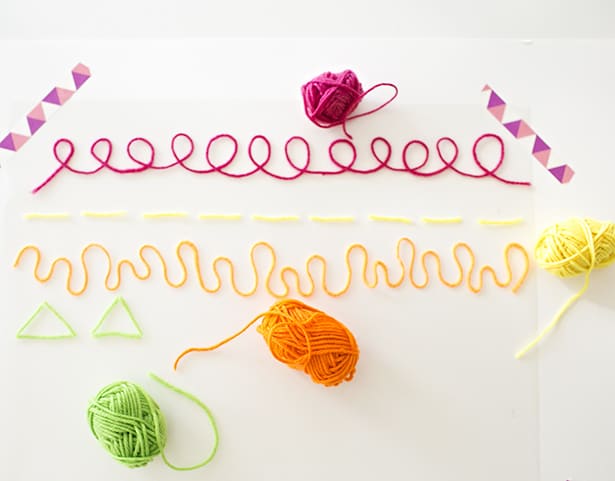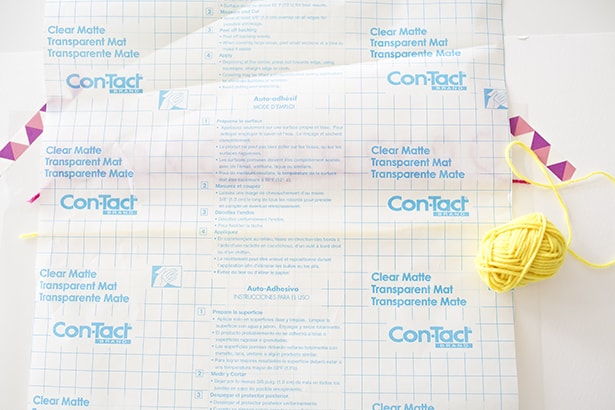 To make dashes, it's easier to add a line of yarn straight across the contact paper and then snip along where you want the dashes.

For the shapes like squares and triangles, cut out same size strips of yarn so your child can build the shapes easily.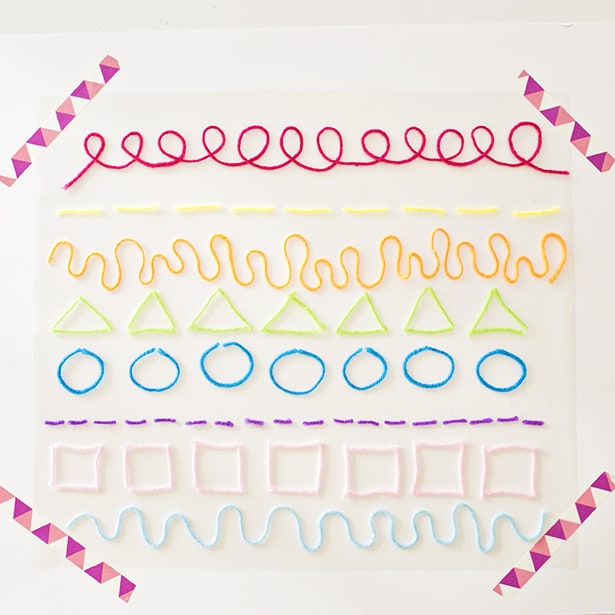 Watch the video above for a fun tutorial! Have you ever tried yarn art with kids? Check out more fun yarn projects for kids!
And lots more creative projects HERE.
______________________________________________________________________________________________________
Disclosure: Some of the links in the post above are "affiliate links." This means if you click on the link and purchase the item, we will receive a small affiliate commission. Regardless, we give our promise that we only recommend products or services we would use personally and believe will add values to our readers.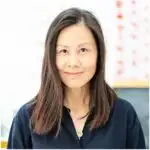 Agnes Hsu is a mom of three and has been inspiring parents and kids to get creative with easy activities and family friendly recipes for over 10 years. She shares her love for creative play and kids food to her 2MM+ followers online. Agnes' commitment to playful learning and kindness has not only raised funds for charity but also earned features in prestigious nationwide publications.