Budding builders and design geek parents will be delighted by Torafu Architects' beautifully simple blocks and the dowels that connect them.
Each block has pre-drilled dowel holes on five of its sides, making it easy to build anything from a simple geometric tile to an entire little village out of these colorful plywood blocks.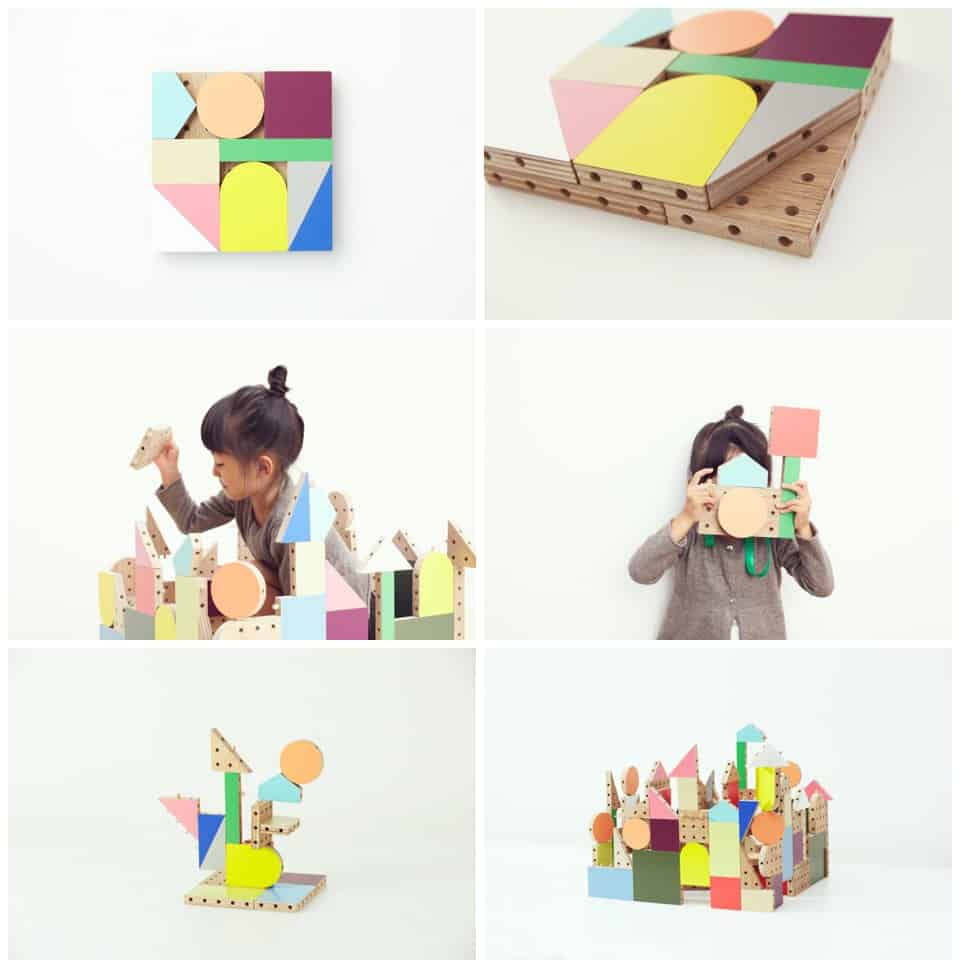 What a great way to encourage kids to learn about shapes and colors! To DIY something similar, try our version of Magna-Tiles.
Have a look at Torafu's dowel blocks here, and be sure to check out the Tokyo architecture firm's other super-cool projects – this water balloon room is particularly incredible.
(via Made by Wolf)