My daughter started first grade recently and confided in me that she often feels "lonely" and has no friends to play with. I talked over her feelings with her and her teachers and am confident she has wonderful support at school and classmates. We often talk about "bullying" but in this case, it's not an issue of that. I think it is the growing pains of finding your voice which often starts around this age when you are now in a social situation, attending real "school" as opposed to preschool or at home.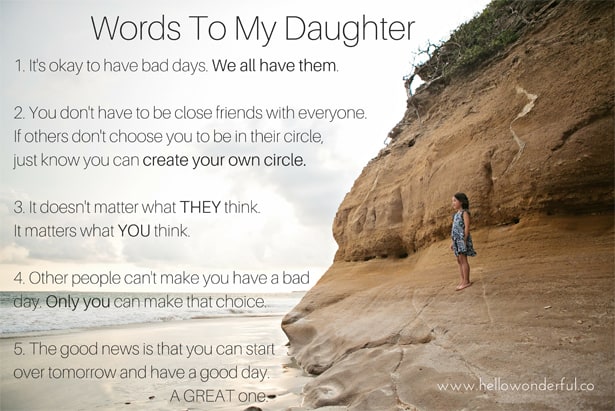 I shared these thoughts on our Facebook page as a print I made up for my daughter with words of advice to help her through her issues. It seemed to resonate with many other parents, many of whom shared their children going through these same issues. Here is the original posting which you can see here:
My 6 year old girl recently came home in tears from first grade. She said she had a bad day, a bad week. No one would play with her, she felt "lonely." I have visited her many times and know she has wonderful teachers and schoolmates. I do think it's hard adjusting to "real" school where so much is expected of you. These are the ebbs and flows of growing up. It's not that anyone is being mean to her, but it's the nuances of finding your voice, what your interests are and forming bonds. It's okay to not be best friends with everyone, I tell her. You will find your own groove, your own circle. Every day is a new beginning, a chance to start over. I wrote these words down for her and hope they will resonate with some of you. Please share if you think anyone might need this today. P.S. I realize this also applies to boys. This is just what my daughter is going through right now…
We made a simple card print out of the image and it is not stuck on our refrigerator as an everyday reminder for my daughter.
You can download the high resolution print (Words To My Daughter) if you feel it will help your child. I also realize these words apply to all children, so I made two other versions: Words To My Child and Words to My Children.
Hope these are helpful as you navigate through your children's very real feelings and issues as they enter school.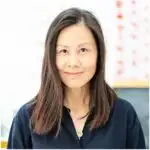 Agnes Hsu is a mom of three and has been inspiring parents and kids to get creative with easy activities and family friendly recipes for over 10 years. She shares her love for creative play and kids food to her 2MM+ followers online. Agnes' commitment to playful learning and kindness has not only raised funds for charity but also earned features in prestigious nationwide publications.