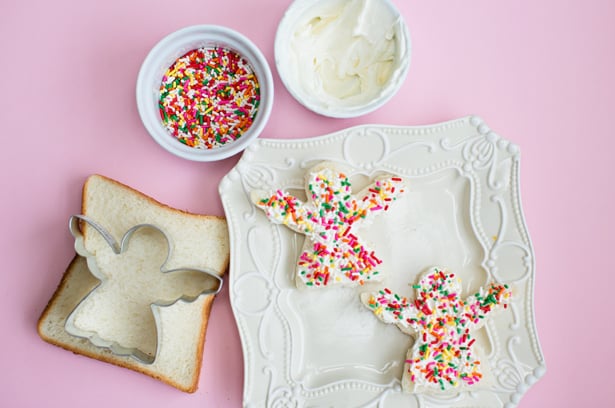 This Christmas Angel fairy bread is a quick holiday treat you can make the kids for a snack or breakfast Christmas morning. My kids love fairy bread and it's made even more special when shaped like an angel.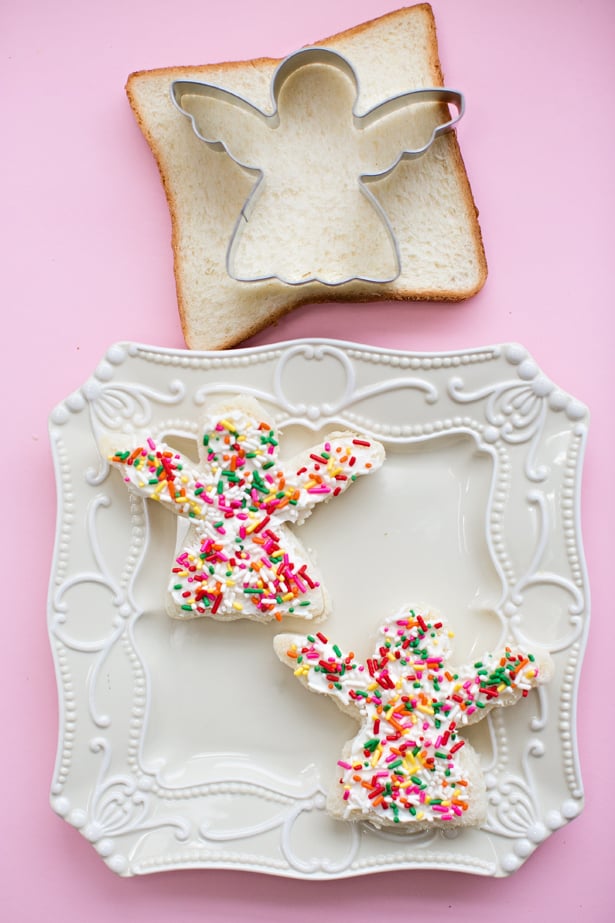 Christmas Angel Fairy Bread – Ingredients:
– Bread
– Angel cookie cutter
– Cream cheese
– Sprinkles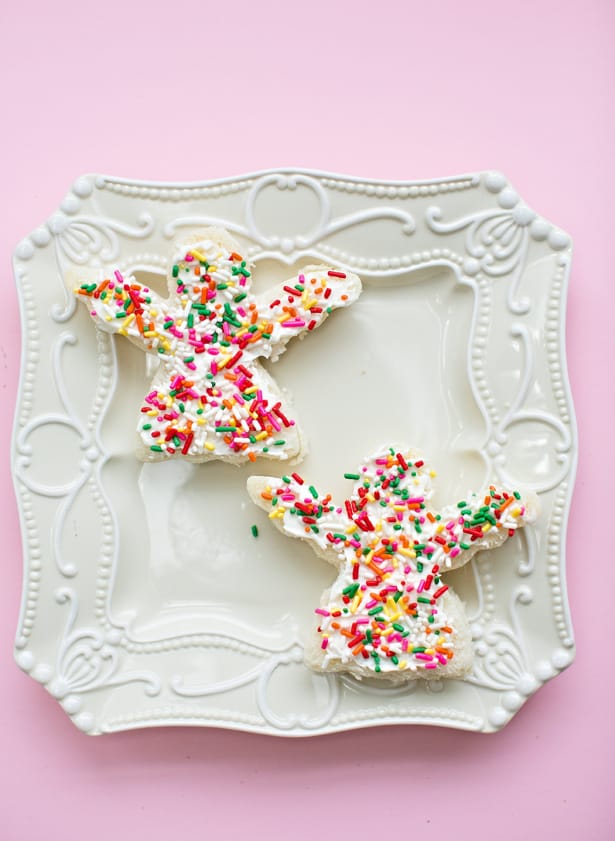 Simply place your cookie cutter over the bread, cut out the shape, spread with cream cheese and top with sprinkles. Easy!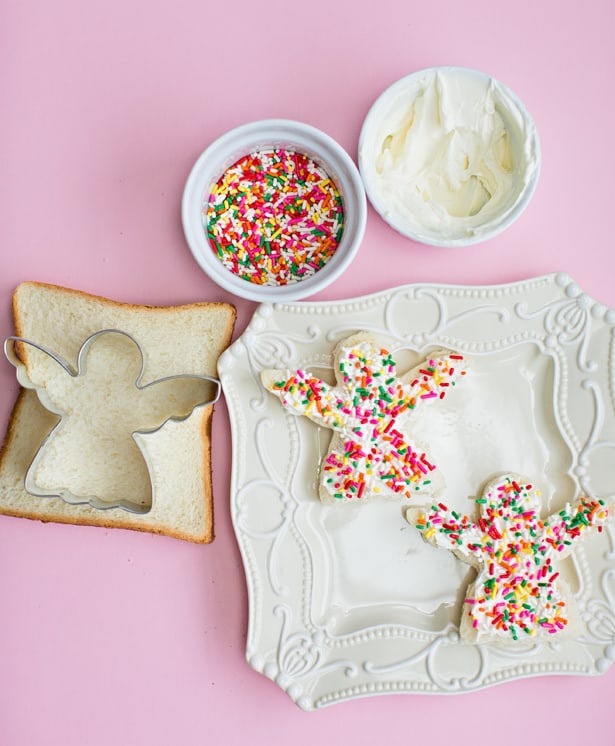 If you don't have an angel cookie cutter, you can do the same with other Christmas themed cutters like trees, stockings, snowman, etc.
What are your favorite Christmas morning breakfast ideas? Check out more holiday ideas for kids!