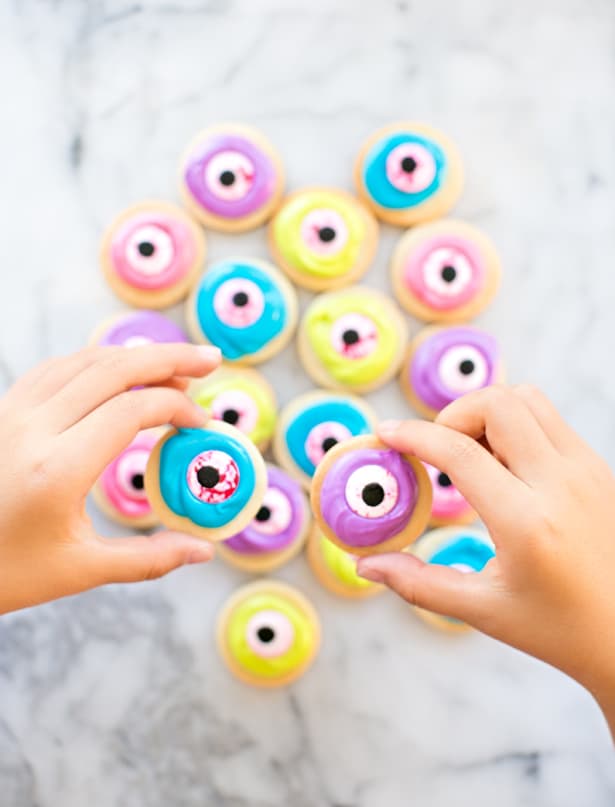 Here's a cute Halloween treat that's fun for the kids to help make and hand out to friends on this spooky occasion. We made these easy zombie eyeball cookies using our favorite sugar cookie recipe (so easy with just 3 ingredients) or you can use store bought to make it even easier.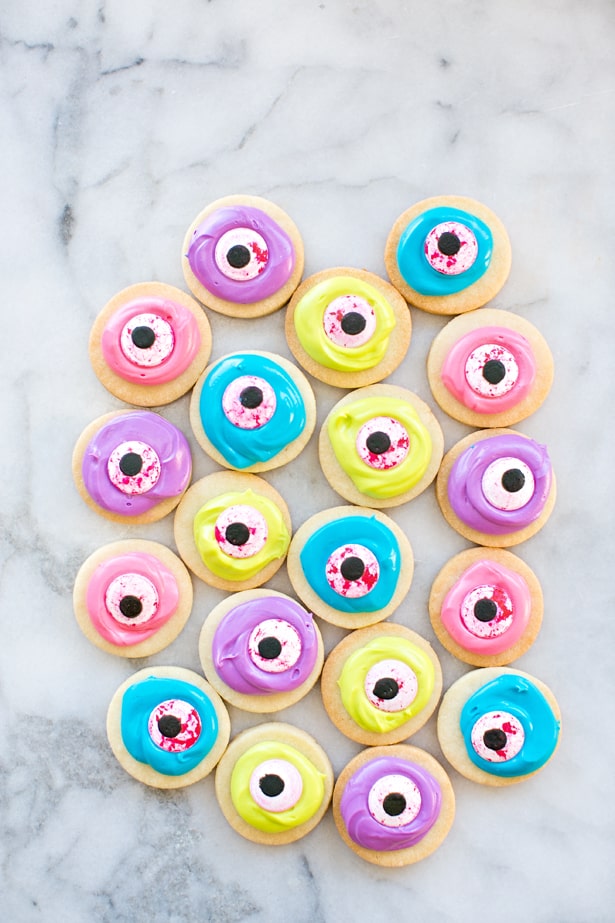 Sugar Cookie Recipe:
You'll need 2 ½ cups of flour, 1 cup of white sugar, 1 cup of unsalted butter and ½ teaspoon of salt.
Using a stand or hand mixer, cream the butter and sugar until fluffy (about 8-10 minutes) on medium to high speed. In a separate bowl, whisk your flour and salt and then add to your butter/sugar mixture. Blend on low speed until the flour is incorporated with the butter/sugar mixture and a soft dough is formed. Separate your dough into flat discs and wrap in plastic wrap.
Refrigerate until firm. Before baking, take out your chilled dough and let it soften a bit. Preheat oven to 375 degrees. Roll out your cookies about ⅜" in width and cut out using a 1.5" circle cutter. Place on a parchment lined baking sheet and in your preheated oven for about 13-15 minutes until the edges are slightly brown. Allow cookies to cool completely before decorating.
To decorate, you'll need:
– Candy eyeballs
– Neon food coloring
– Frosting (store bought is fine)
Mixe your frosting with neon food coloring, frost each cookie with icing and add a candy eyeball on top. You're done!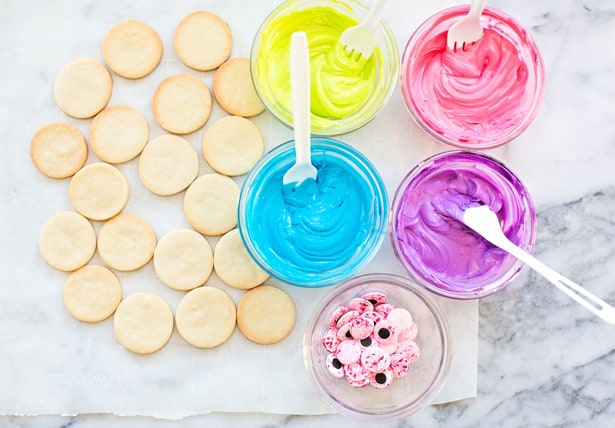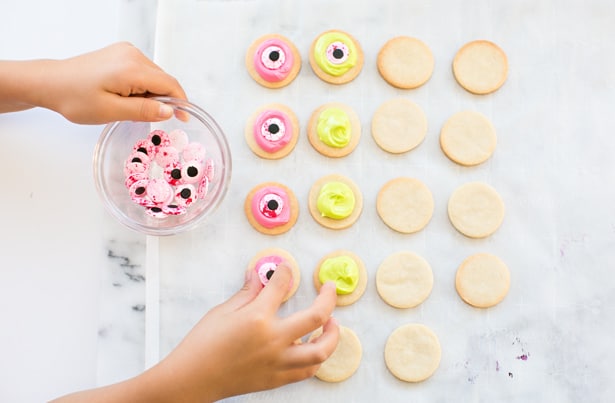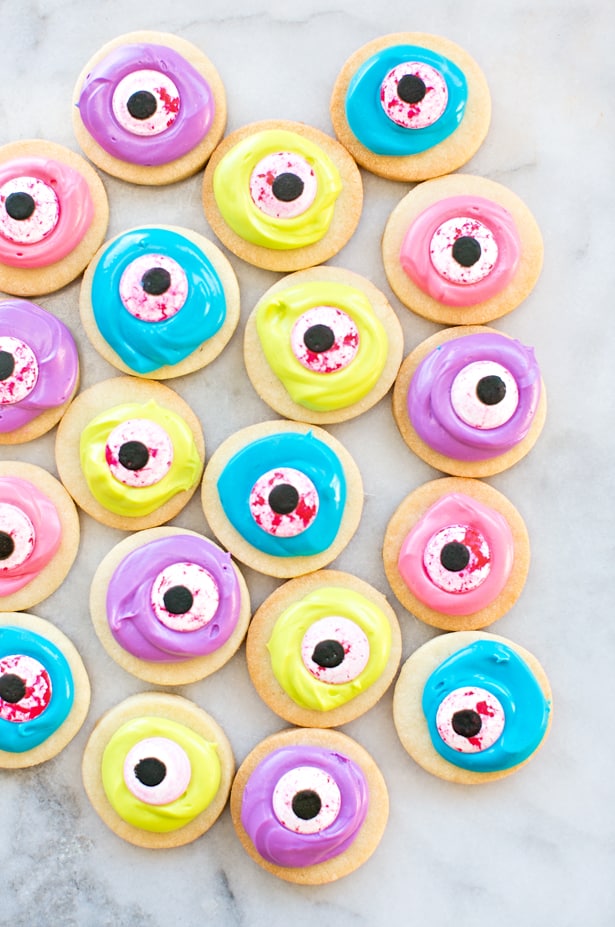 This was a super fun treat for my daughter to help make. They would be great packaged up as favors or on a tray to delight any little trick or treaters at your Halloween party.
What are your favorite Halloween treats? Check out more creative Halloween ideas here!