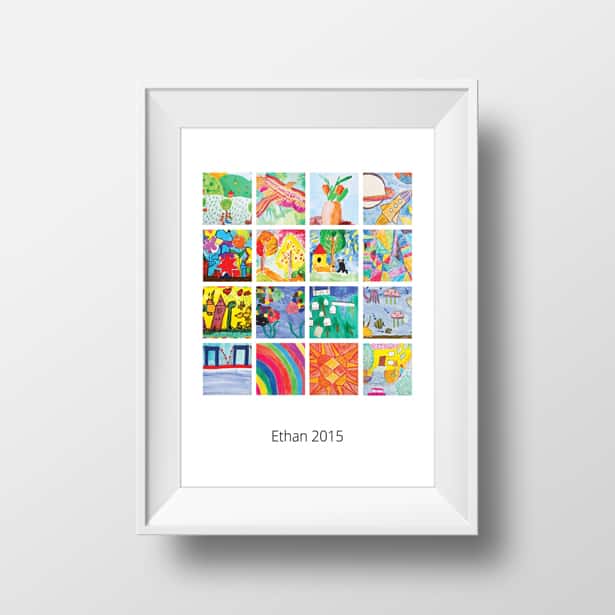 Let's face it, we all have more pieces of our kids' art than we know what to do with. If you've exhausted your refrigerator door, here's a creative option from ITSY ART which combines multiple pieces of your child's art into a modern collage that becomes a new piece of art to show off.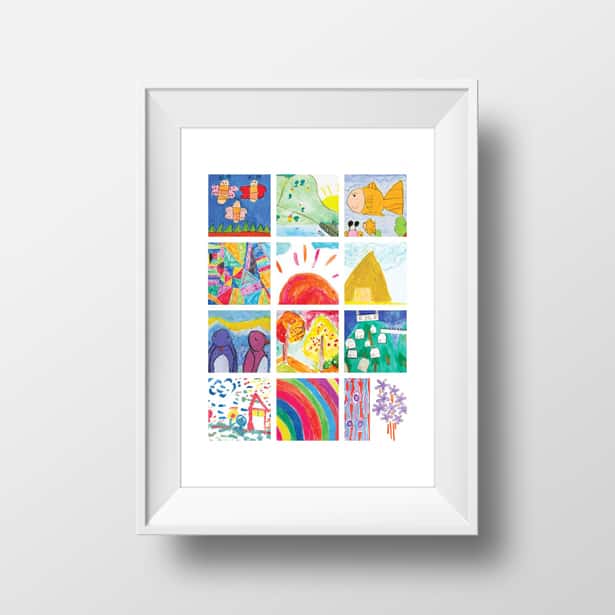 You can pick the artwork collage style you want as 9 or 16 pieces of art displayed, or as a decorative name or map style collage. In some cases, there's the option to personalize with your child's name and age. The artwork is produced as archival prints with thick matte paper and bright inks to show off the colors.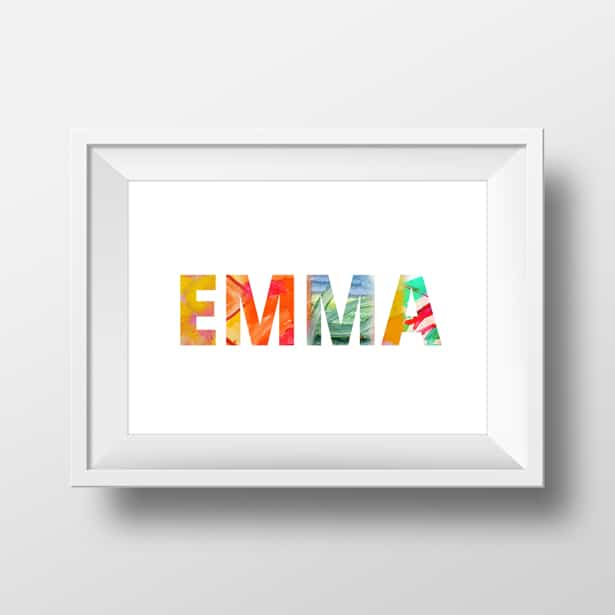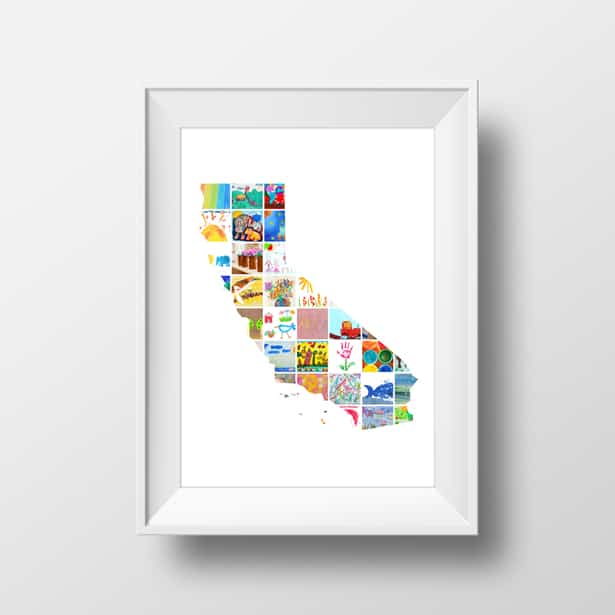 You can email the artwork to ITSY ART, pick your style and have a modern print that reminds your child of their inner Picasso once displayed.
Find out more over on on ITSY ART's website.
How do you display your kids' art? Check out more fun ideas here or turn it into a softie or personalized cards.
(All images via ITSY ART)