This bright and cheerful rainbow wooden bead ornament is so simple to make with kids and a colorful touch to your Christmas tree! We were inspired to make it based on this colorful wooden bead wreath.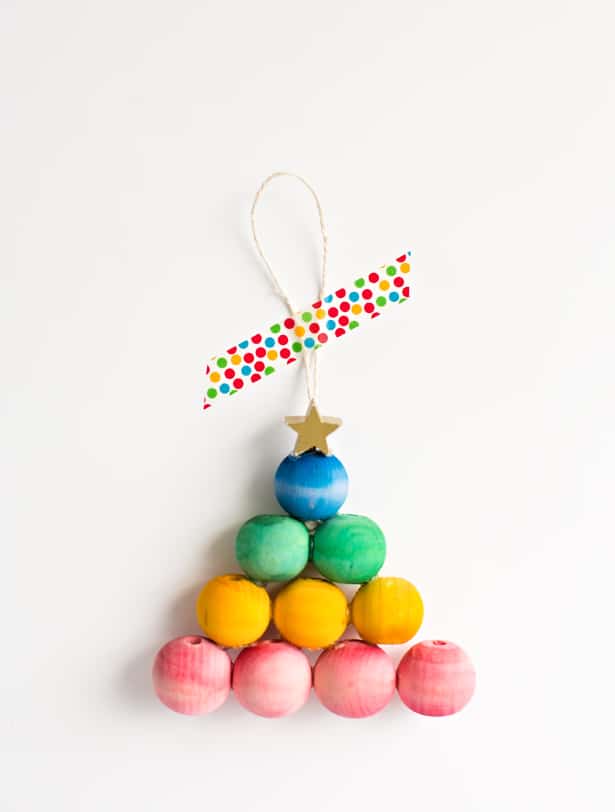 Rainbow Wooden Bead Tree Ornament – Materials:
– 1″ wooden beads
– Twine or string
– Hot glue
– Liquid Watercolors
– Plastic containers
Instructions:
For an easy way to paint your beads, we used this method where we added watercolors to our plastic containers (you can dilute with water if you'd like) and swirled the beads around. We laid the beads on a tray with paper towels to let them dry.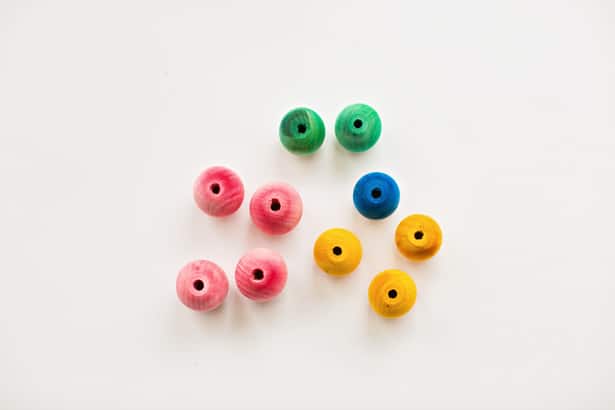 We used red, orange, green and blue watercolors. Not all quite the colors of the rainbow, but close since we wanted to keep the ornament small and not large.
Lay out your beads in a tree formation.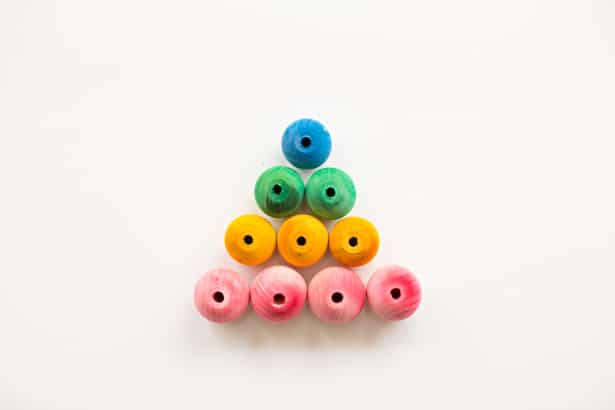 Hot glue the beads together with the holes facing up, all except for the last blue bead.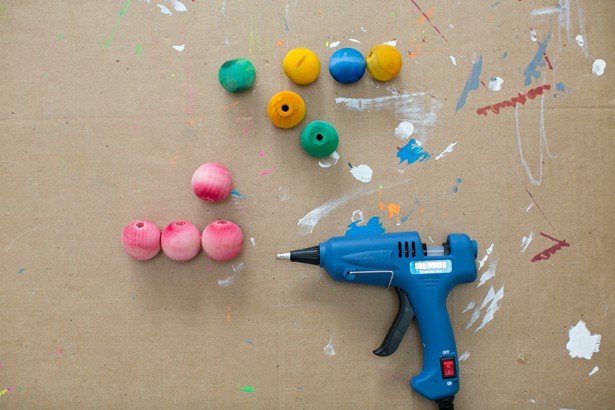 For the blue bead, you'll want to add a piece of twine and tie off a loop. Glue that to your bead tree and snip of the bit of string at the end so it is concealed.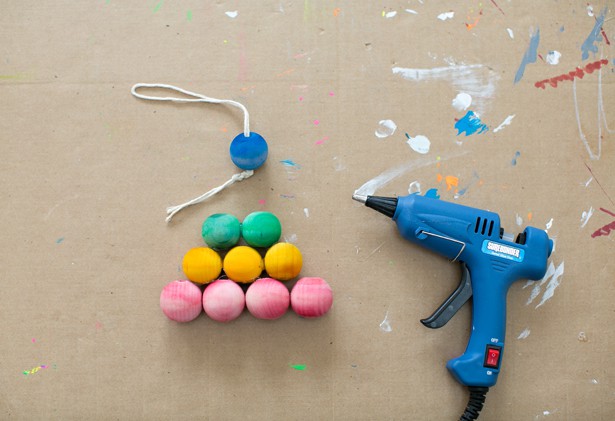 We happened to have a wooden star from one of the kids' many toys so hot glued that to the end of the string loop. If you don't have a wooden star, you can cut out a star shape from felt or even cardboard and paint it yellow.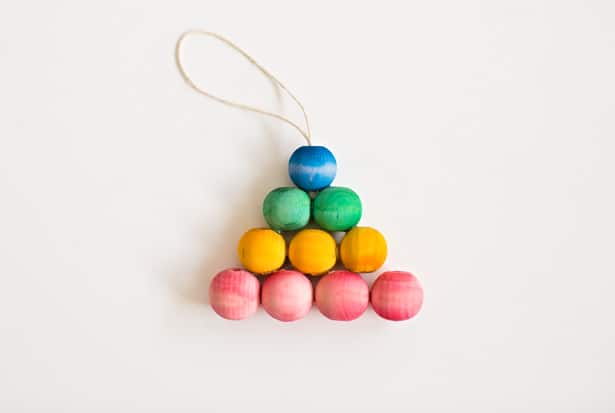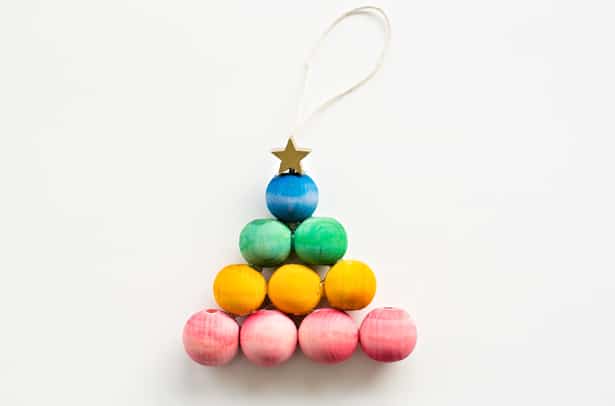 I love the shaded ombre effect from the wood grain when it absorbs the paint. This is such a beautiful and colorful ornament that's simple enough for kids to make. You can do it in any of your favorite color combinations.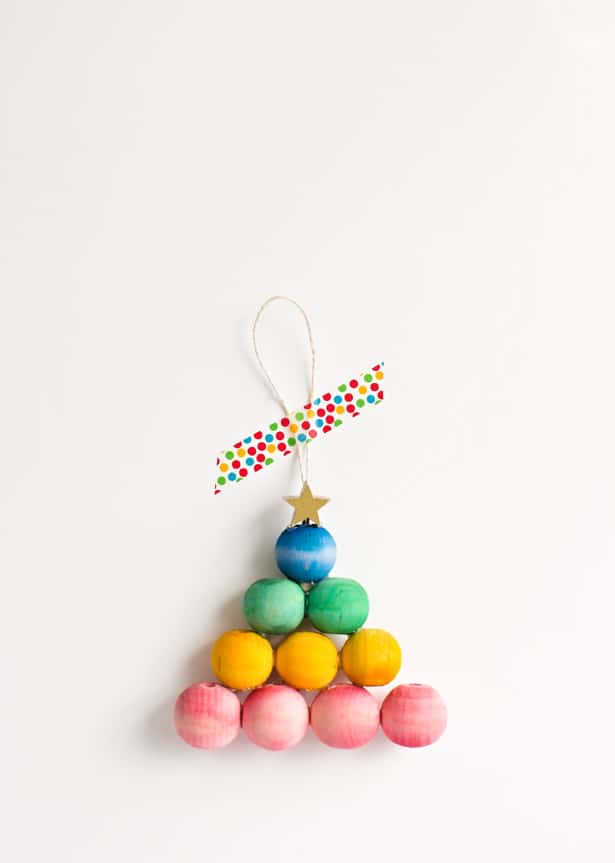 What are your favorite handmade ornaments to make with kids? Check out more festive holiday ideas here!
______________________________________________________________________________________________________

Disclosure: Some of the links in the post above are "affiliate links." This means if you click on the link and purchase the item, we will receive a small affiliate commission. Regardless, we give our promise that we only recommend products or services we would use personally and believe will add values to our readers.