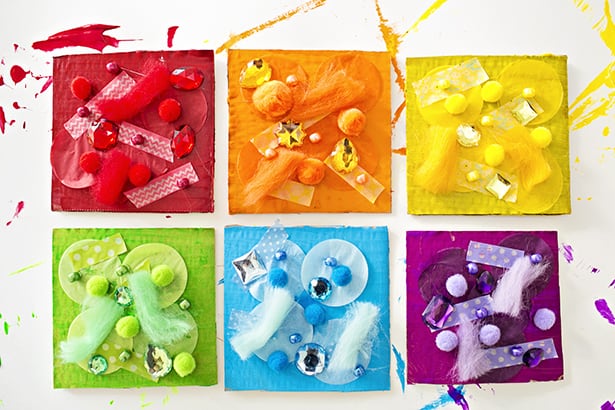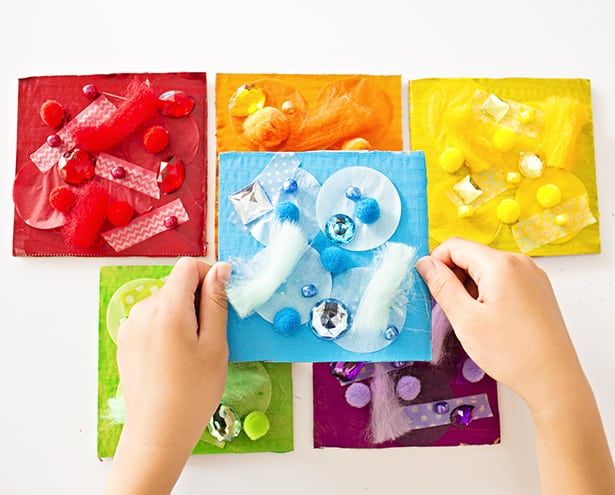 Go on a color hunt with the kids to gather monochromatic crafty bits and pieces to make rainbow cardboard art! It's a fun St. Patrick's Day art project or a cheerful one for any season of the year!
This project pairs well with our book, My Color is Rainbow! Read the book and then go make some rainbow art!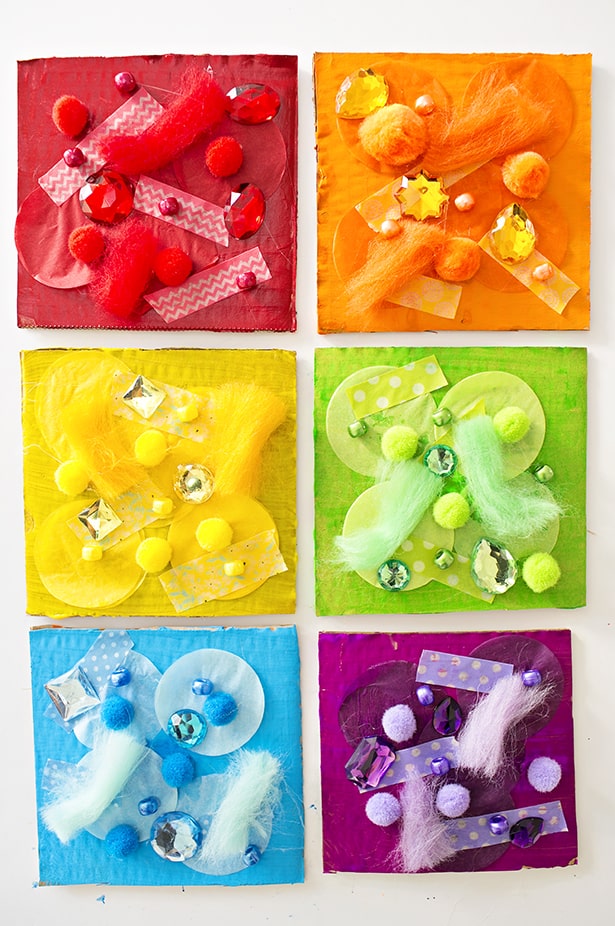 Rainbow Cardboard Art – Materials:
– Cardboard (cut into squares)
– Paint in rainbow colors (we used tempera paints)
– Crafty items like beads, washi tape, pom pom, tissue confetti, and wool felt in coordinating rainbow colors)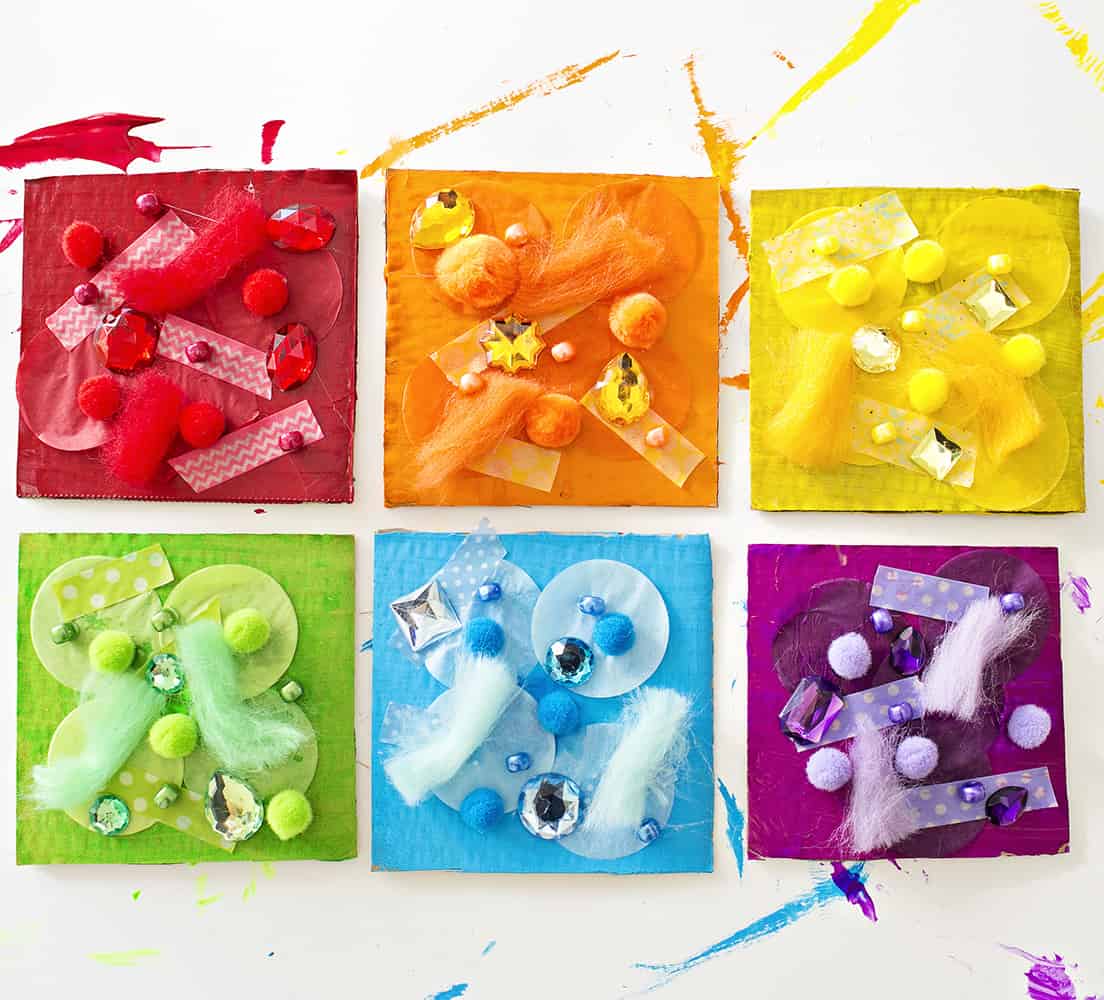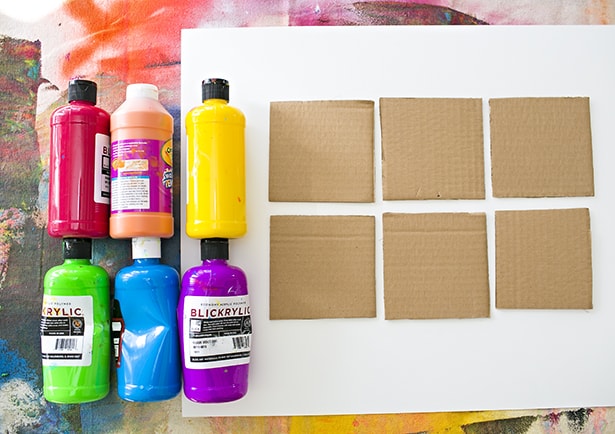 Instructions: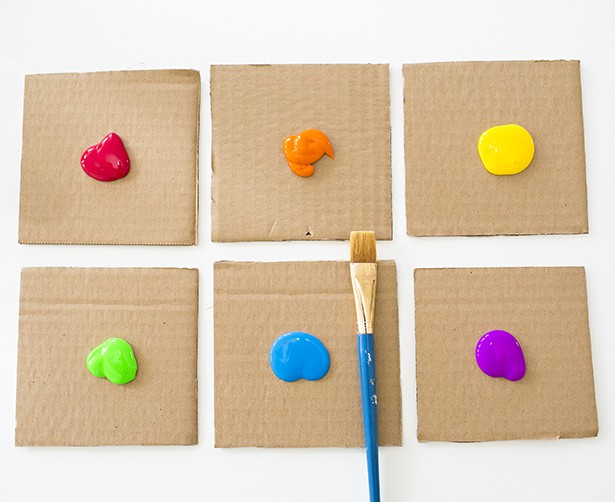 Step 1. Paint your cardboard squares in colors of the rainbow.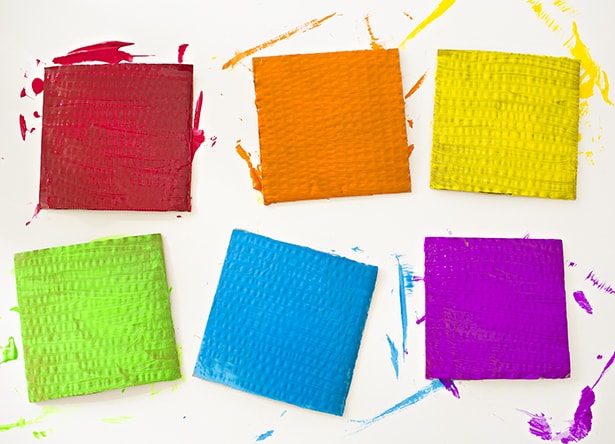 Step 2. We then added confetti tissue paper over the wet paint.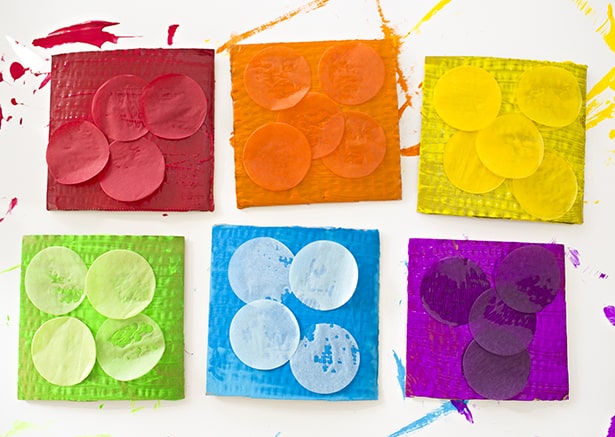 Step 3. Then add your decorative crafty items. Use hot glue to adhere things like beads, pom pom, wool roving, etc.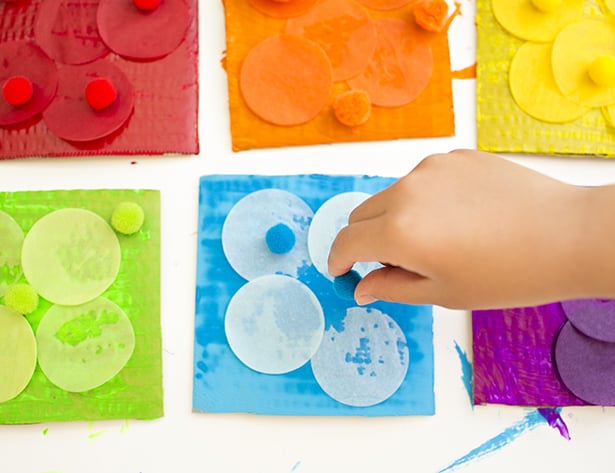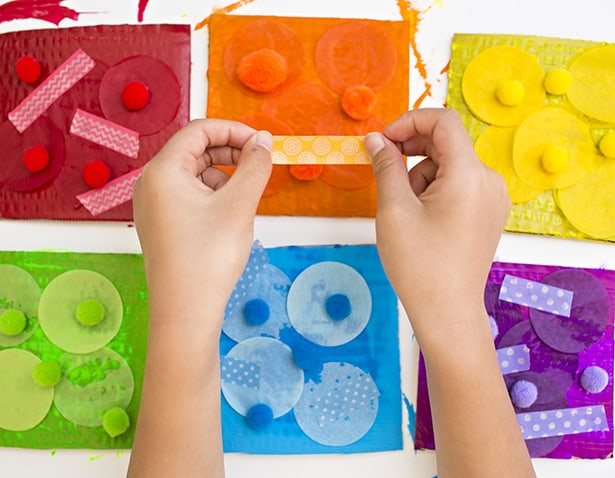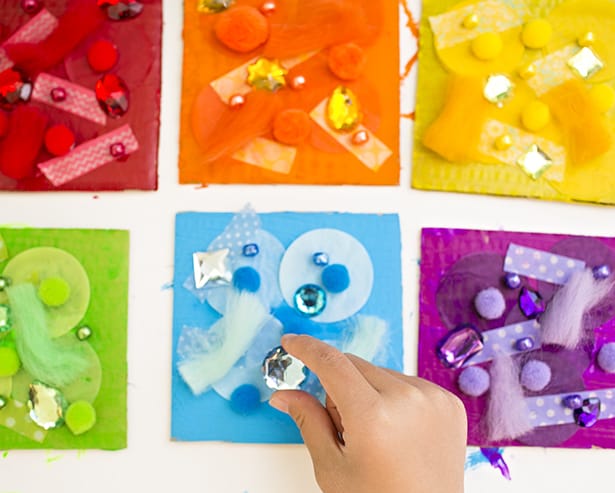 When you're done you have a beautiful set of monochromatic collage prints in rainbow order! You could mount these up on a posterboard to make one large, visually stunning colorful print!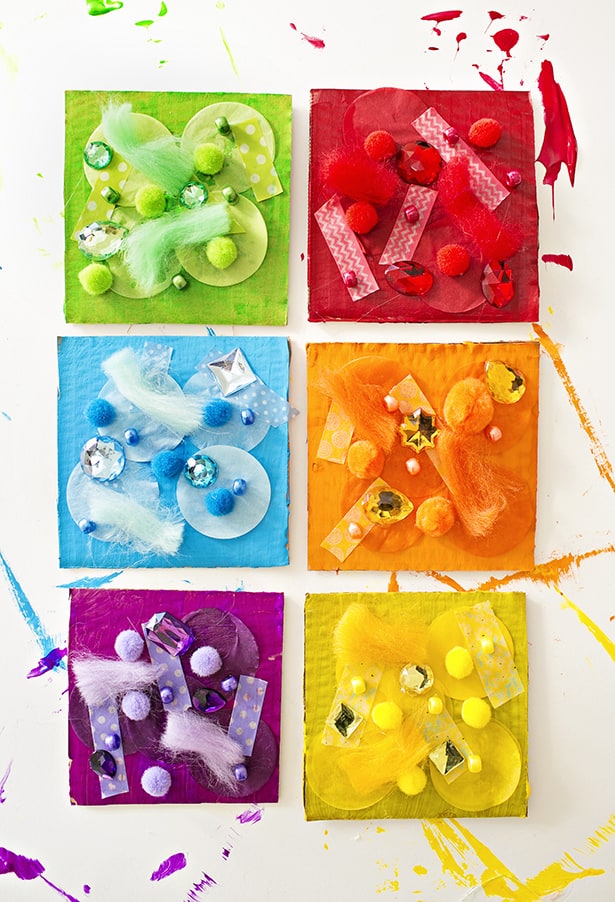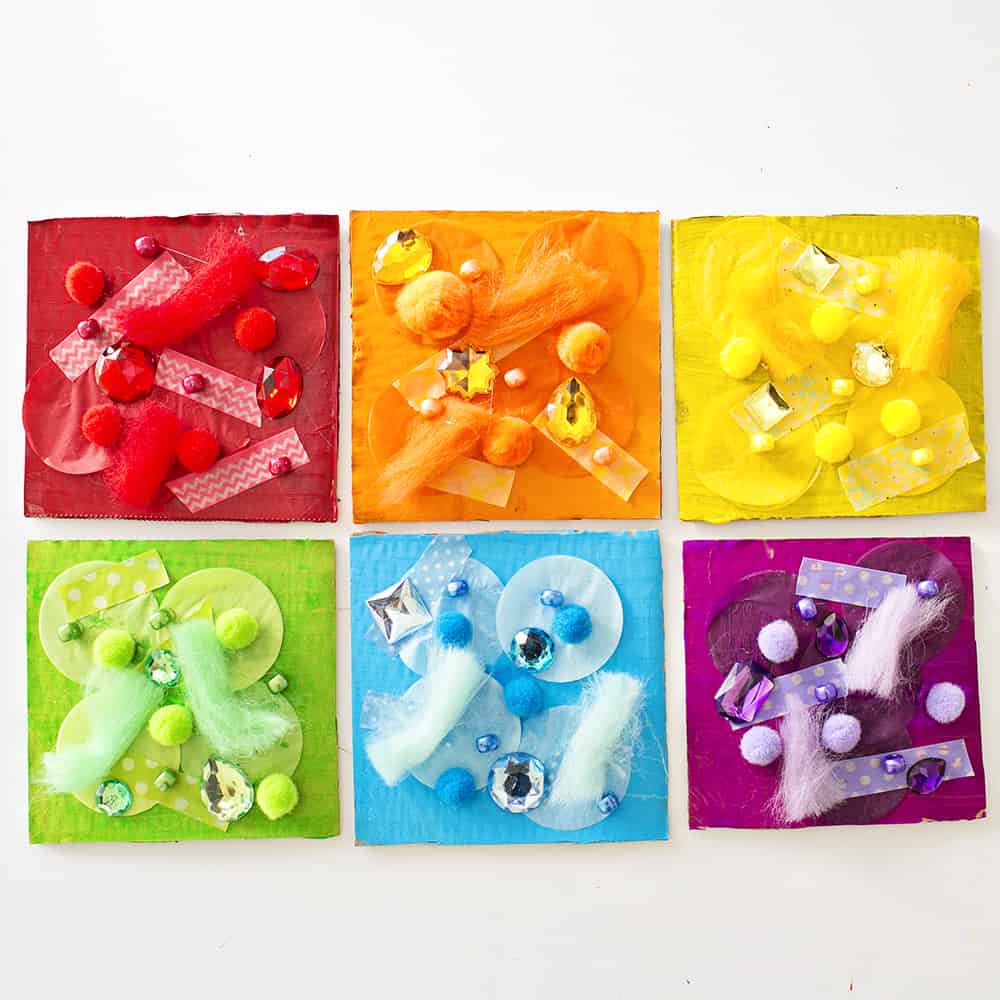 This fun rainbow art project for kids pairs well with our book, My Color Is Rainbow and is a great way to explore color learning!
What are your favorite rainbow art projects?
Take a look at lots more creative arts and crafts for kids!
______________________________________________________________________________________________________

Disclosure: Some of the links in the post above are "affiliate links." This means if you click on the link and purchase the item, we will receive a small affiliate commission. Regardless, we give our promise that we only recommend products or services we would use personally and believe will add values to our readers.