Today I'm sharing one last holiday treat and one of my kids' favorite cookies. What I love about these pecan jam thumbprints is that they're easy to make, fun for kids to lend a hand, and are festive for gift-giving. What are some of your favorite holiday cookies to bake?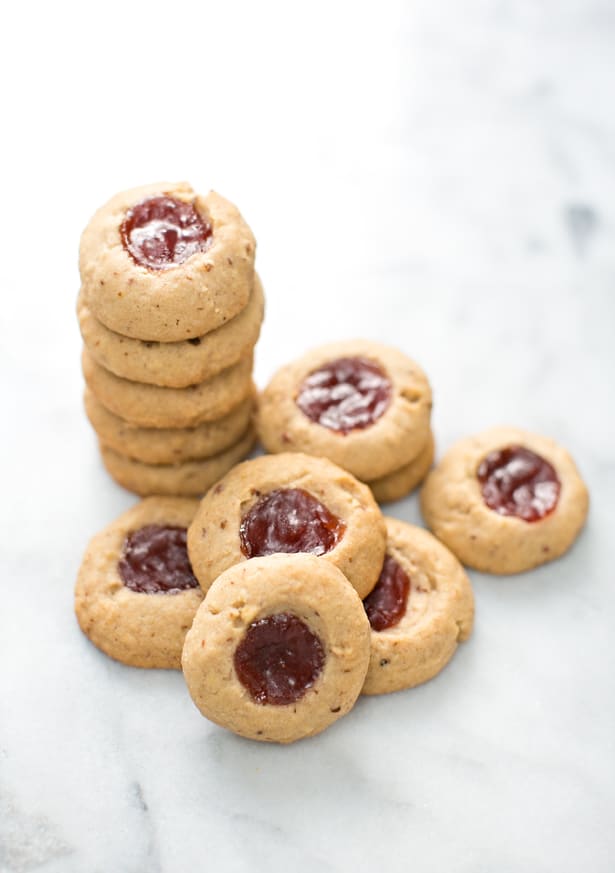 Pecan Jam Thumbprint Cookies – Ingredients:
(Makes 55 cookies; you can halve the recipe if you'd like to bake less)
– 4 sticks (1 pound) unsalted butter, softened
– 1 1/2 cups ground pecans
– 1 cup brown sugar
– 4 cups flour
– 2 teaspoon vanilla extract
– 1 1/2 teaspoon kosher salt
– your favorite jam (we used strawberry)
Instructions:
(preheat oven to 350 degrees)
Step 1. Cream butter using a stand or hand mixer for a couple of minutes. Add the pecans and brown sugar and beat on medium speed until fluffy (about 3-4 minutes). Add the vanilla and mix just to blend.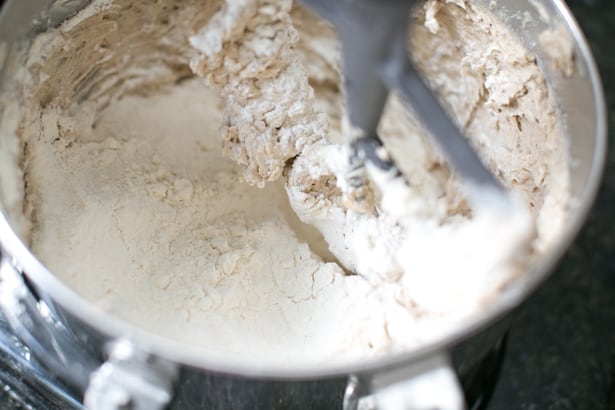 Step 2. Add the flour to the butter mixture and mix on low speed until dough comes together. Don't over mix.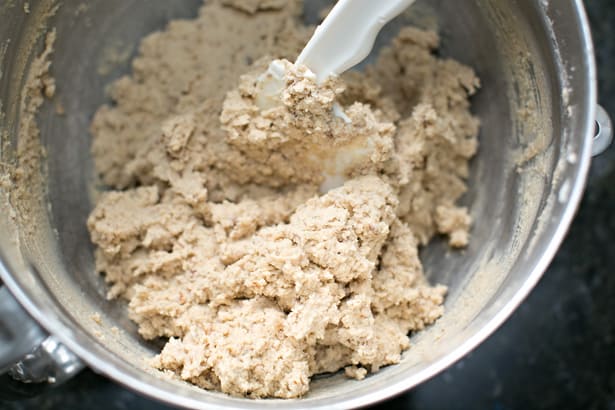 The dough should look like this.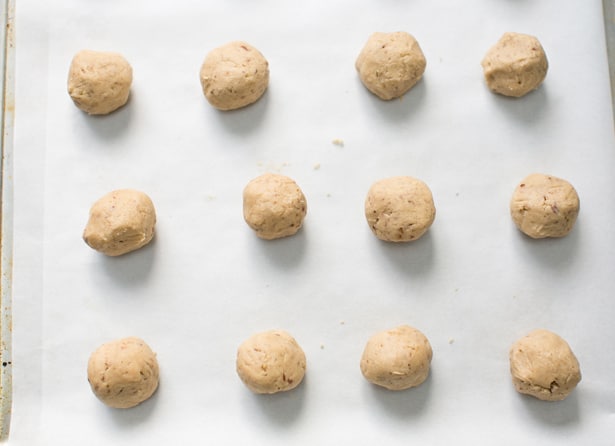 Step 3. Roll balls into heaping tablespoons and place two inches apart on a parchment lined baking sheet.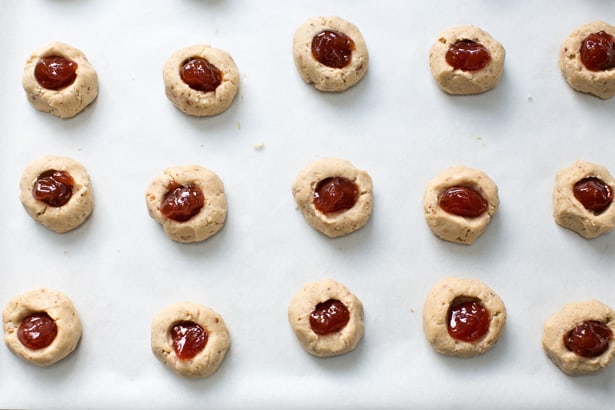 Step 4. Using your thump or the end of a rounded 1/2 teaspoon, make a well and place a 1/2 teaspoon of jam in the center of each cookie.
Bake for 20-22 minutes until edges are lightly golden. Allow the cookies to cool completely before removing from the trays.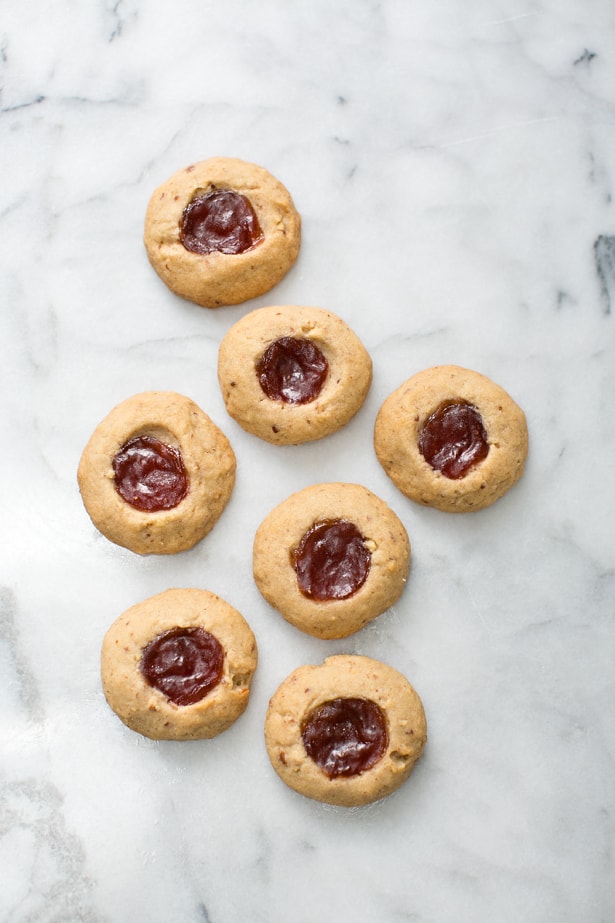 The cookies will spread a bit in the oven so that's why it's important to space them two inches apart before baking.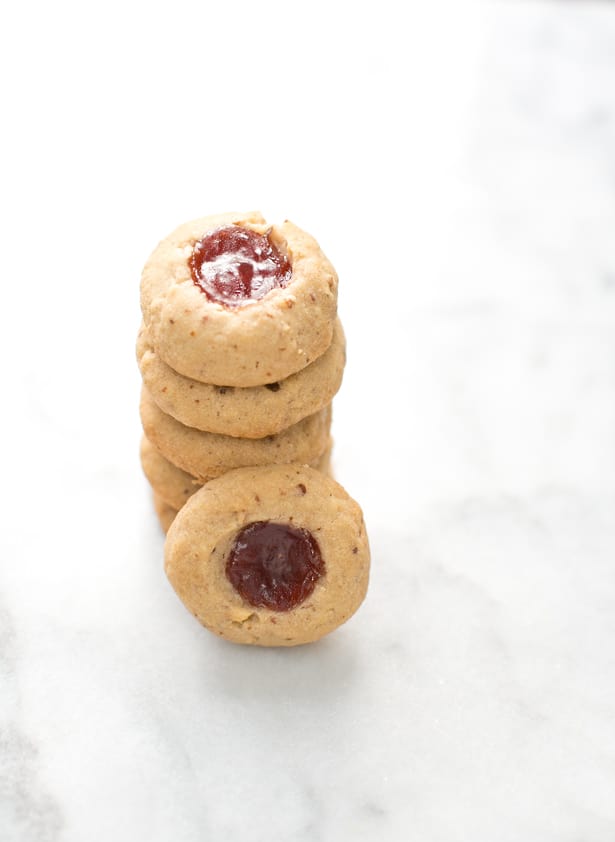 These shortbread-like cookies melt in your mouth and have a slight nutty flavor from the brown sugar and pecans. They're delicious and make pretty cookies to gift. They're one of my kids' favorite cookies (other than chocolate chip, of course).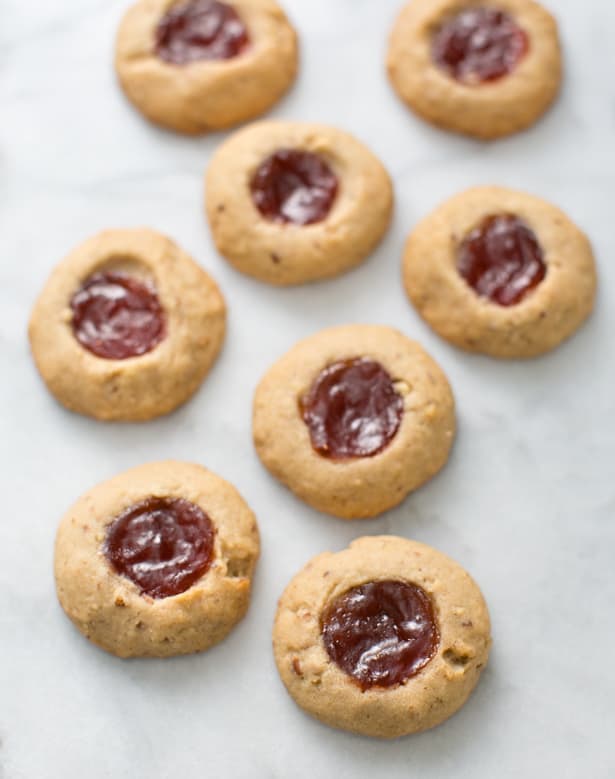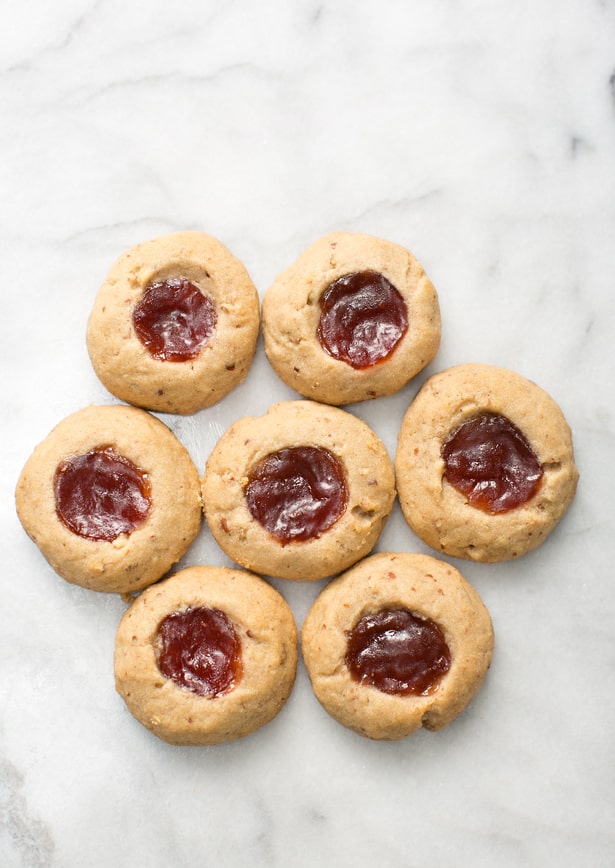 Take a look here for more kid-friendly holiday recipes and treats.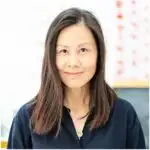 Agnes Hsu is a mom of three and has been inspiring parents and kids to get creative with easy activities and family friendly recipes for over 10 years. She shares her love for creative play and kids food to her 2MM+ followers online. Agnes' commitment to playful learning and kindness has not only raised funds for charity but also earned features in prestigious nationwide publications.