These patriotic donut pops are fun and easy for kids to make and are the perfect bite-sized treat for your Memorial Day Weekend or 4th of July celebration!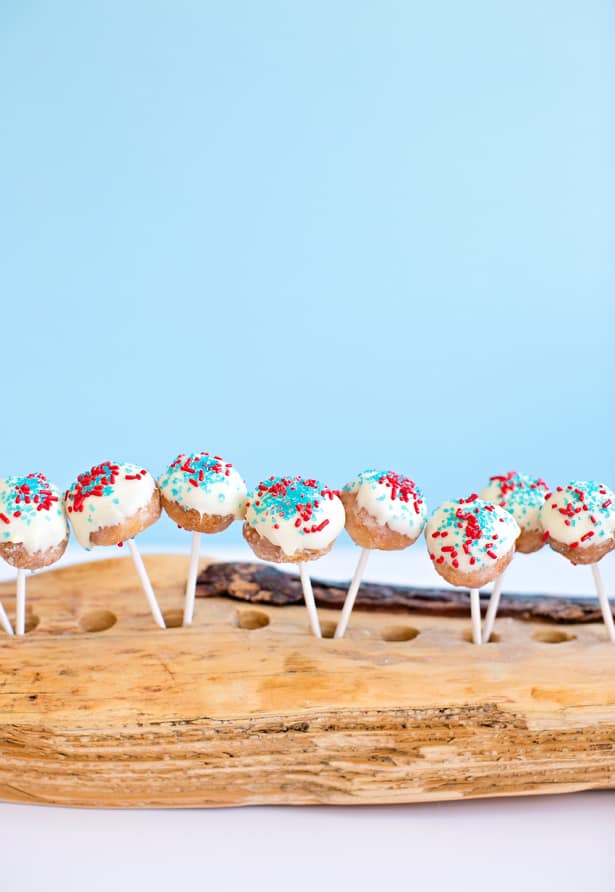 Patriotic 4th of July Donut Pops – Ingredients:
– Donut holes (we just used store-bought to make it easy)
– White chocolate chips
– Vegetable oil
– Red and blue sprinkles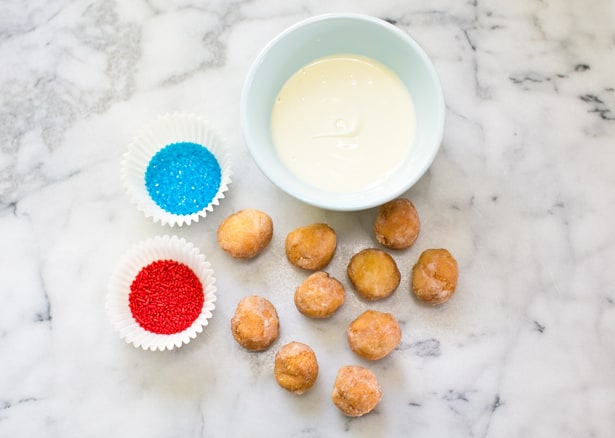 Instructions:
Melt your white chocolate chips with a few drops of vegetable oil to thin it out in the microwave in 30 second intervals until melted.
Line a pan with parchment paper. Dip your donut holes in the chocolate, lay on the parchment paper and add sprinkles. Refrigerate the pan for about 20 minutes to harden the chocolate coating.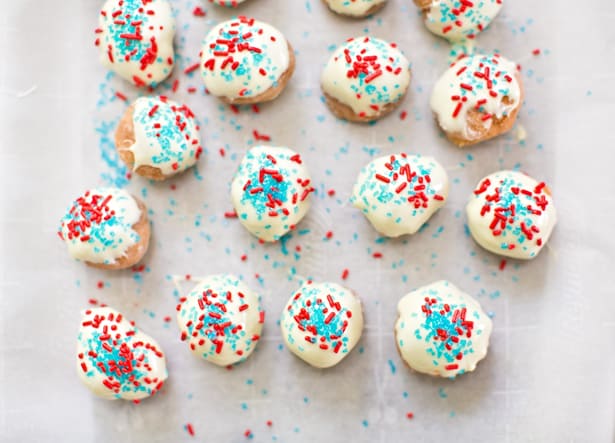 Remove pan from the refrigerator and add your lollipops sticks. You can omit this step and just serve these as cake balls.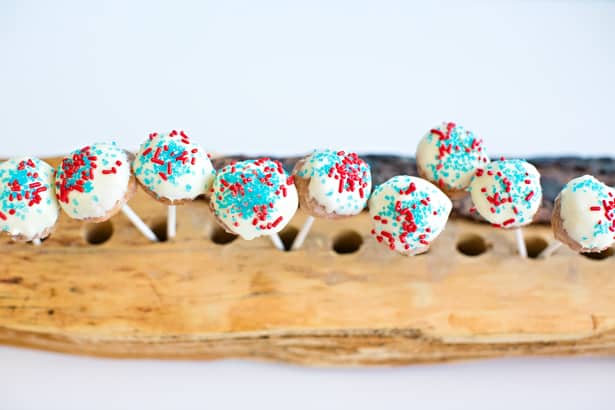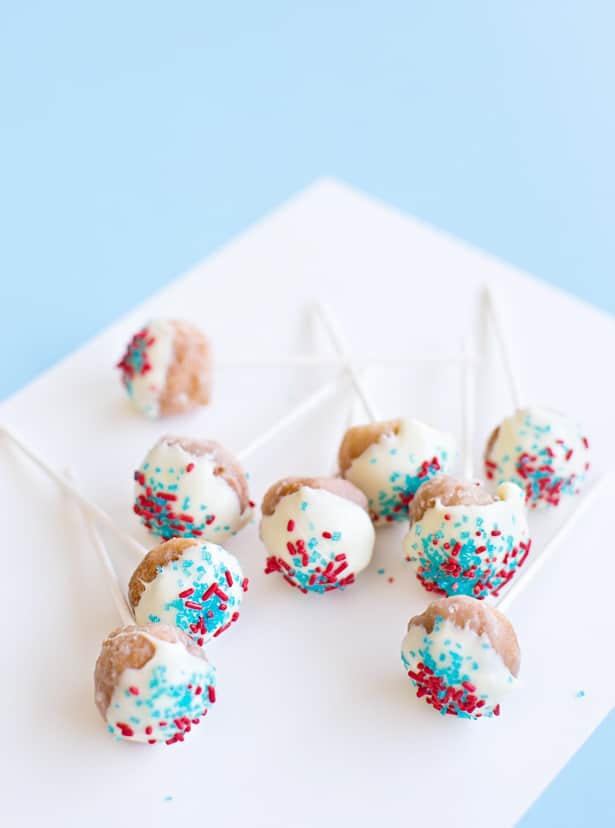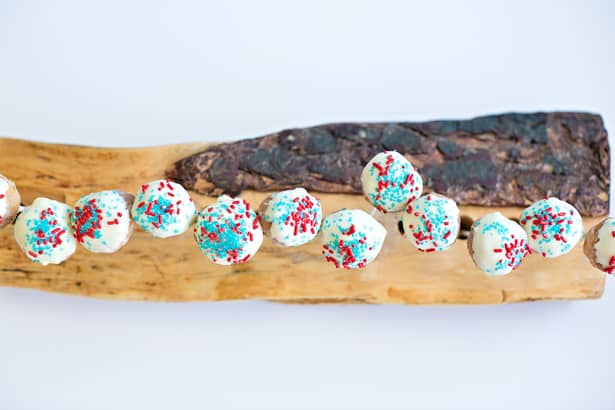 These bite-sized donut holes are yummy and fun to pop right in your mouth. My kids love the lollipop sticks though which make them even more fun to eat.
What are your favorite 4th of July desserts? Take a look at more patriotic treats here!