Every parent has faced it — the toddler with the crayon, or marker, or colored pencil – making a play for the furniture. It makes you feel like you can't have nice things with little ones around. Well, now you may not need to compromise well-designed, stylish furniture at home for fear of the doodling child.
The Scribble and the Jackanory are a low table and a wardrobe, respectively, designed by Welsh designer Timothy Ben and made in the UK. The Scribble is a low table that looks almost like a geometrically perfect, solid piece of wood, that comes in ash, oak, cherry, or walnut. The beauty of the Scribble, with respect to toddlers, is that one end of the table incorporates chalkboard paneling on the top as well as the sides of the table — perhaps giving your child a creative play space as part of the table.
(via Dwell)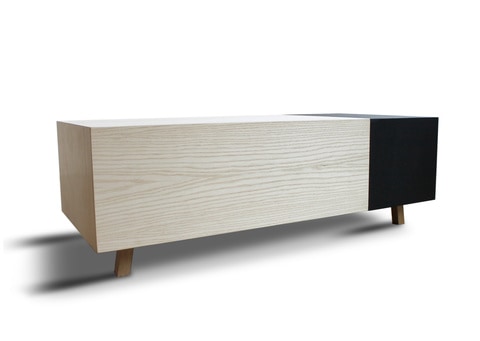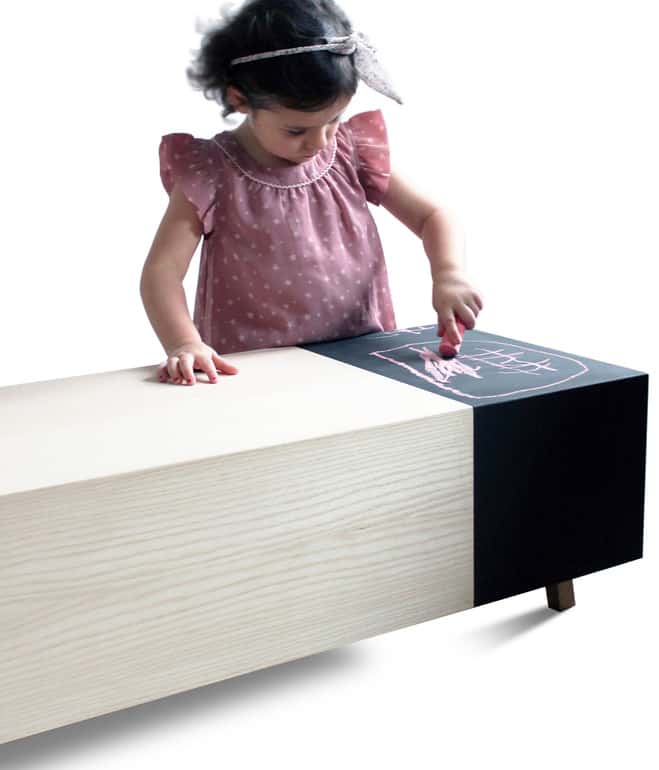 The Jackanory, on the other hand, is an upright wardrobe that has a lean silhouette. It has modern, clean lines and is make from solid oak with a clear lacquered finish. The Jackanory comes in over 50 different colors. Like the Scribble, the Jackanory has a chalkboard panel on one of the upright surfaces — good for drawing, writing down to-dos, and other things. The chalkboard panel on the Jackanory can also optionally be a mirror.
Visit Timothy Ben Furniture here.