Growing up, my mother always told me to eat my carrots to promote excellent eyesight. Like history repeating itself, I find myself telling my kids the same thing. Now you can add these creative recipes to the short list for incorporating carrots into your children's menu. Take a break from offering the all too common carrot sticks (something I'm guilty of as well) and make carrots fun to eat! From carrot "fries" to sushi and carrot "pizza," you'll be inspired by all the clever ways you can sneak in some extra beta carotene into your kid's meals.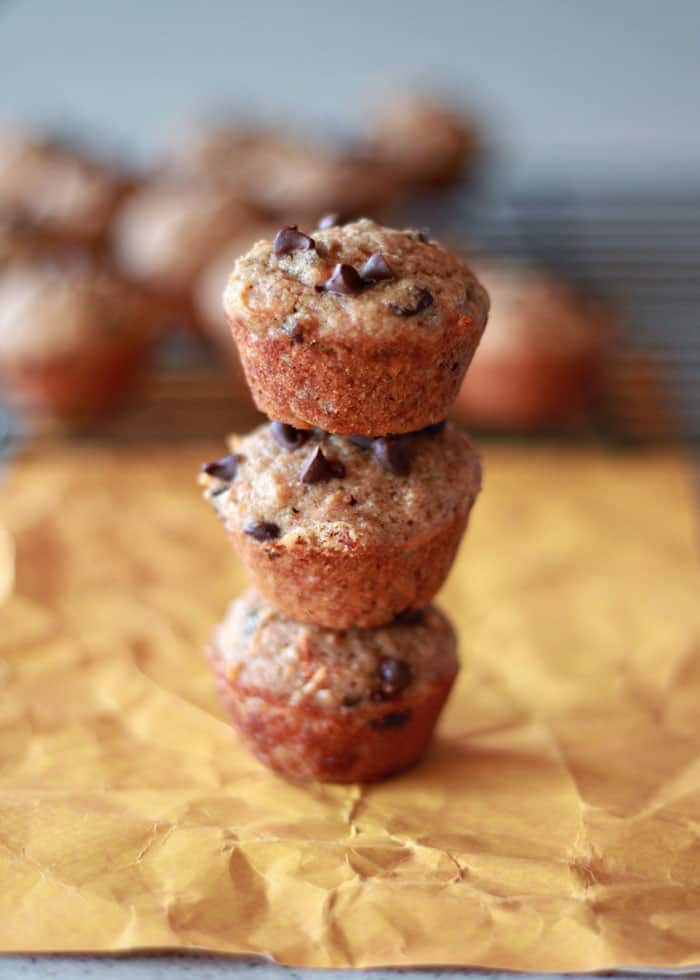 Carrot Chocolate Chip Mini Muffins (via Kitchen Treaty) Sneak some healthy carrots into these mini sized chocolate chip muffins. They're tiny enough for a small treat and are made with whole wheat flour to balance out the chocolate.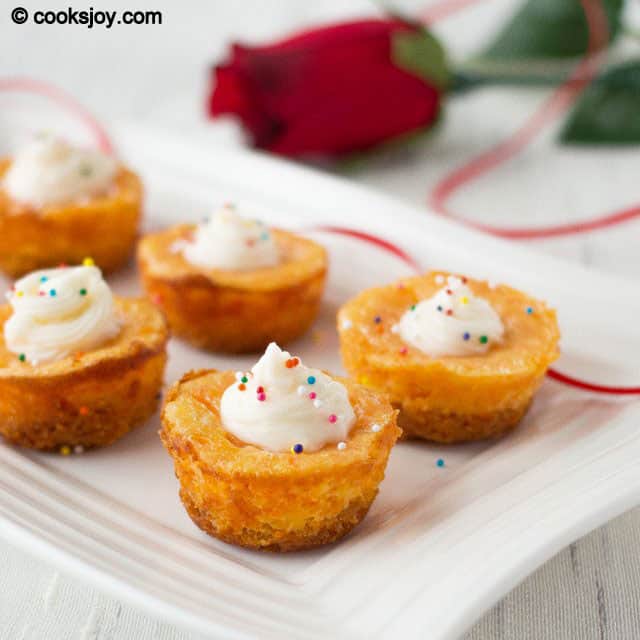 Mini Carrot Cheesecakes (via Cooks Joy) If you're going to serve dessert to the kids, why not make them as "healthy" as can be? Adding some carrots to these mini cheesecake bites probably won't affect the taste very much and if they do, who cares, you're eating cheesecake!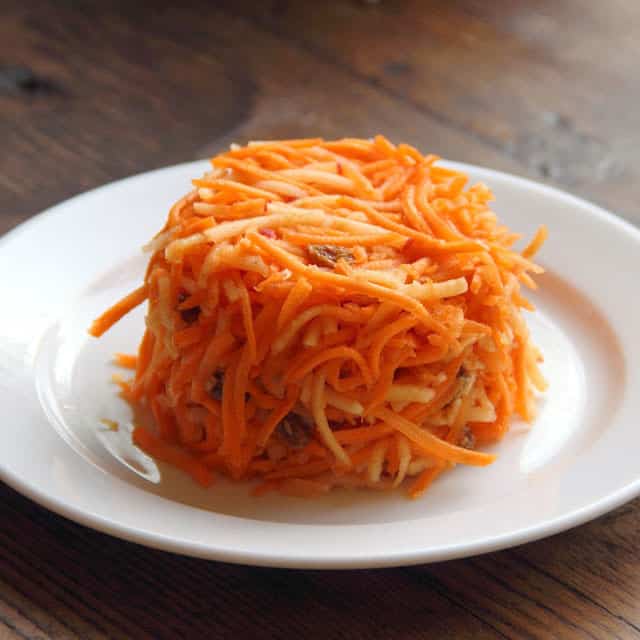 Carrot Salad (via Cooking With Gifs) I'll be shocked at the day my kids voluntarily ask for salad, but this lightly sweetened one with apples and raisins might actually get them interested for once.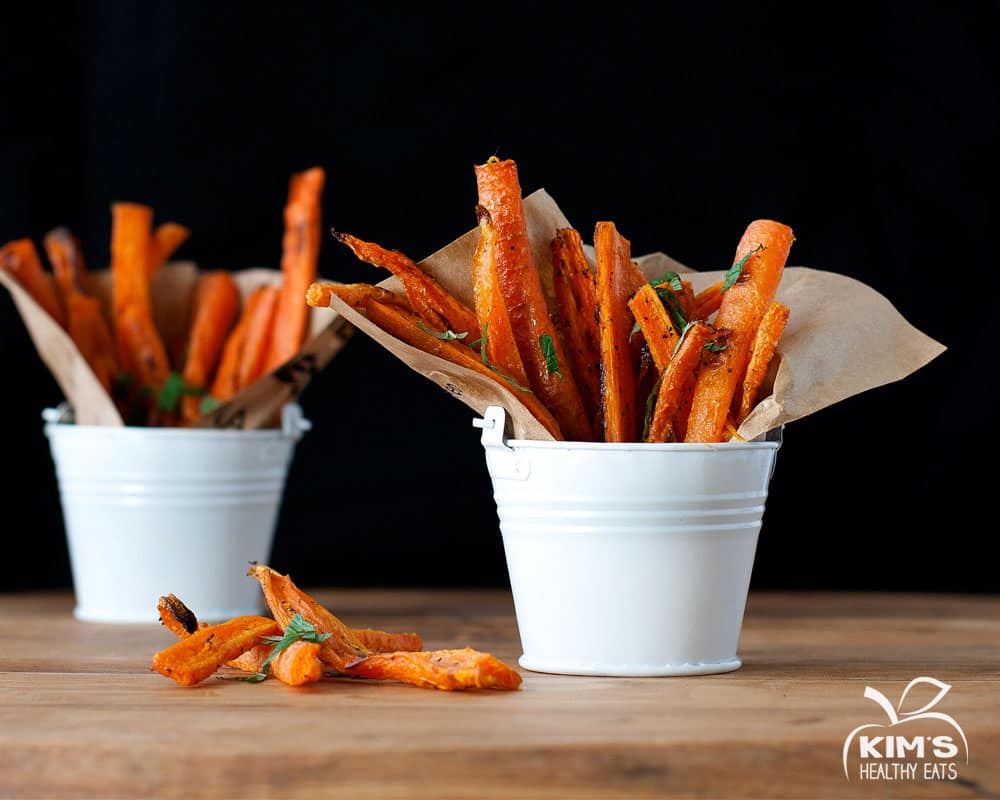 Carrot Fries (via Kim's Healthy Eats) These yummy carrot fries are easy to bake up and a healthy twist on traditional fries.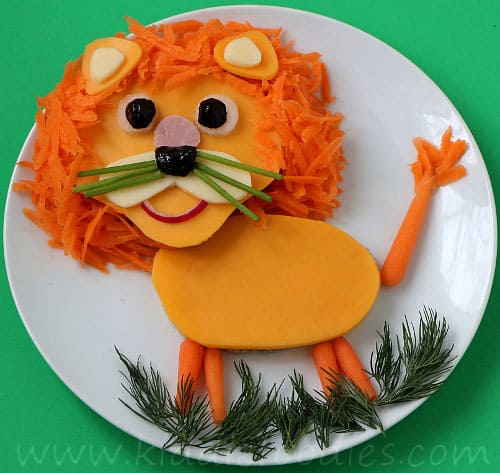 Lion King (via Kiddie Foodies) What kid will be able to resist this adorable "Lion King" sandwich, complete with carrot hair, legs and and tail?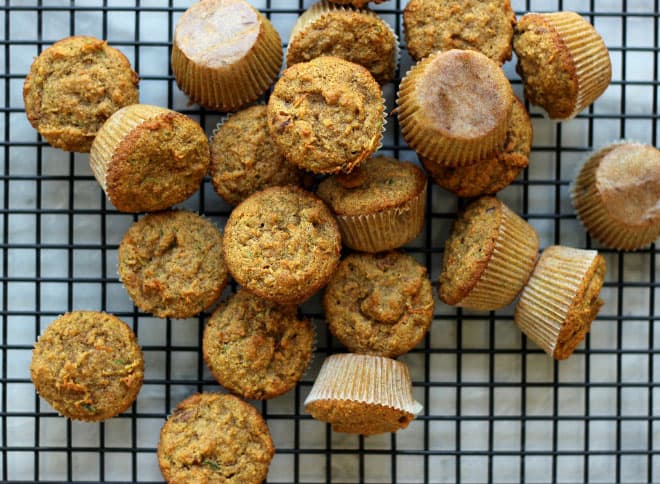 Carrot Zucchini Muffins (via Meaningful Eats) Great for breakfast or snack, these mini muffins have double the veggies, packed with carrots and zucchini, and are gluten and dairy free as well.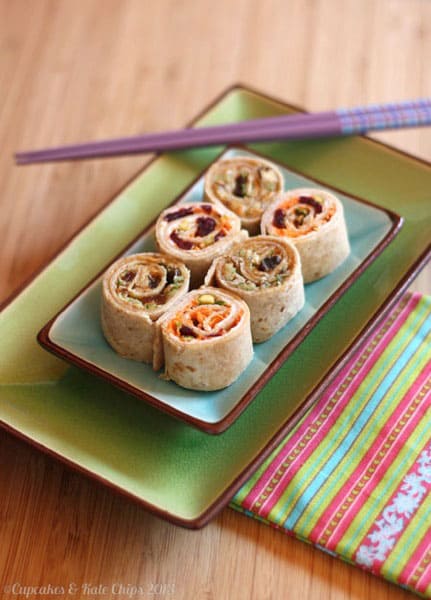 Carrot Cake Sushi (via Cupcakes and Kale Chips) Kids can eat "sushi" too! Or at least they might just try with this tasty rolled up tortilla version, great for lunch and on the go.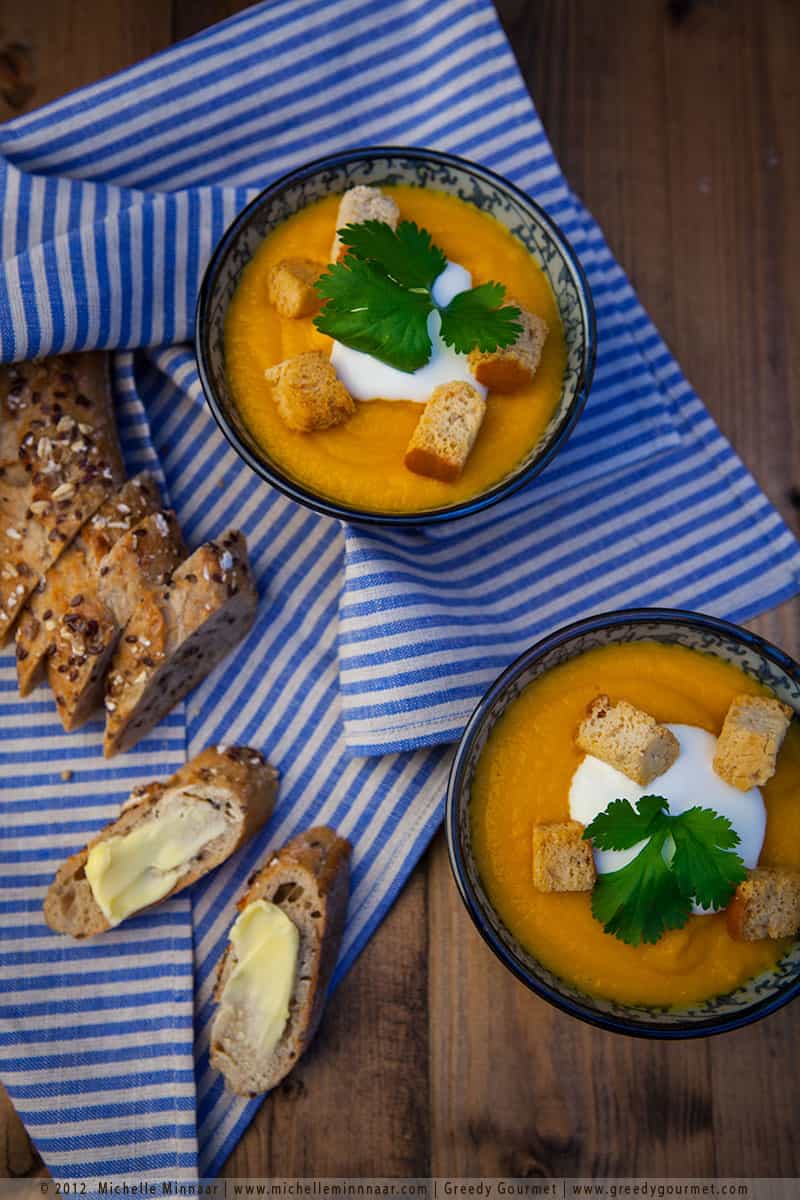 Easy Carrot Soup (via Greedy Gourmet) This is an easy starter carrot soup base with some great ideas on how to vary it up for babies or toddlers.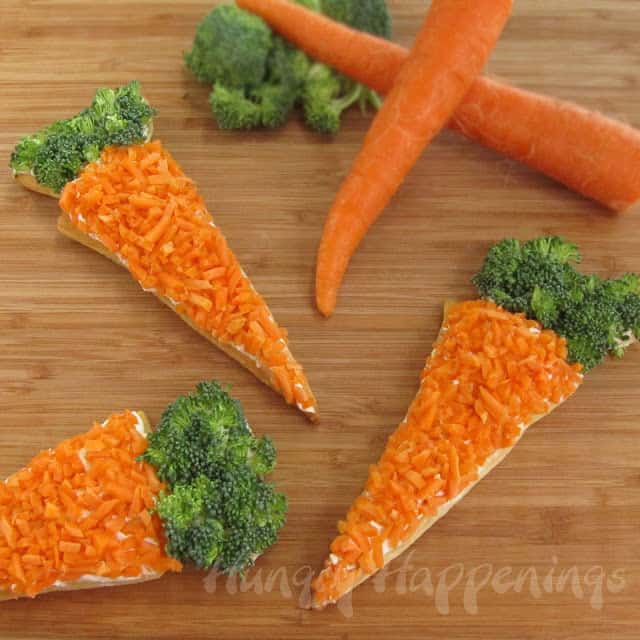 Carrot Pizza (via Hungry Happenings) This is such a fun idea! Carrot pizza that looks like..a carrot? And how cute is that broccoli crust.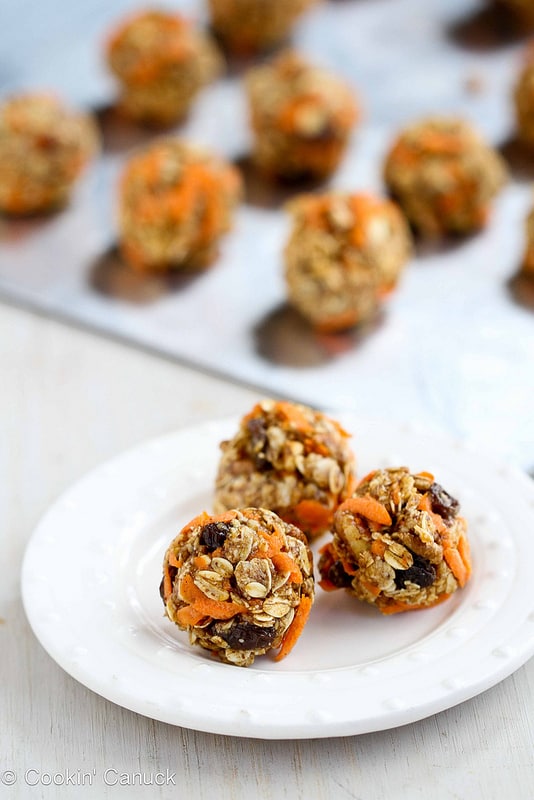 No Bake Carrot Granola Bites (via Cookin' Canuk) I've tried this recipe out with the kids and can definitely say it's as easy and delicious tasting as it looks. Great for breakfast or a healthy snack!
For more kid-friendly veggie ideas, see:

10 Pinktastic Ways to Get Kids to Eat Beets

7 Scrumptious Kid-Friendly Corn Recipes

5 Veggie Muffins so Good Your Kids Won't Mind Them

6 Fun Ways to Get Your Kids to Eat Broccoli

8 Ways to Sneak Kale Into Your Kids' Foods

10 Kid-Friendly Ways to Eat Squash

8 Kid-Friendly Ways to Eat Sweet Potatoes

Edamame: 8 Delicious Ways to Get Kids To Try It