(4/27/19) We have updated the post Mini Muffin Pancake Bites with a video on our new food site, hello, YUMMY.
Pancakes are a big hit in our home and one of my kids' favorite breakfast foods. Here's a creative way to turn them into customizable, bite-sized portions with each kid's favorite toppings. These mini muffin pancake bites are so easy to whip up and fun for little ones to help make in the kitchen!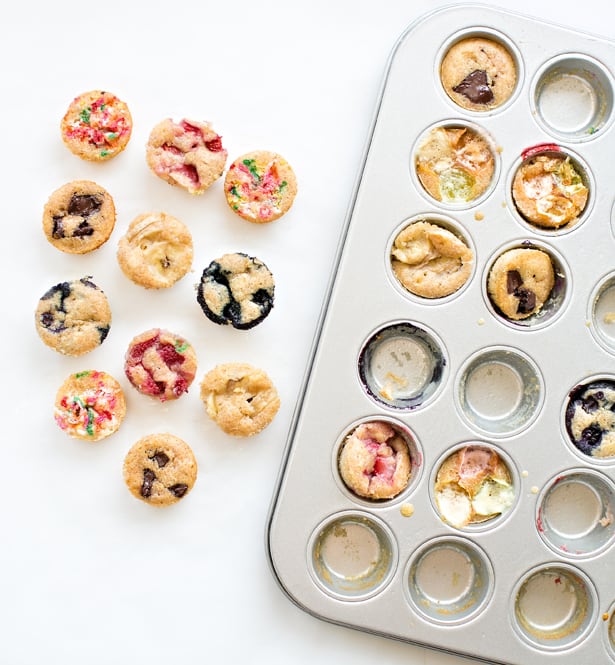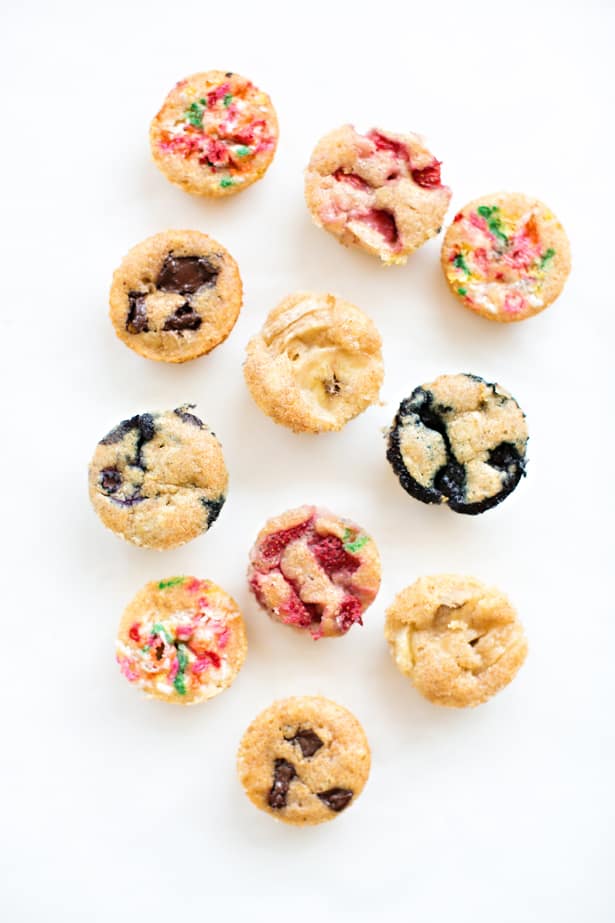 Mini Muffin Pancake Bites – Ingredients:
– Your favorite pancake batter (a mix makes these even easier to make)
– Toppings (e.g. cut up fruit, nuts, sprinkles, chocolate chips, etc)
You'll also need a mini muffin pan and non-stick spray
Instructions: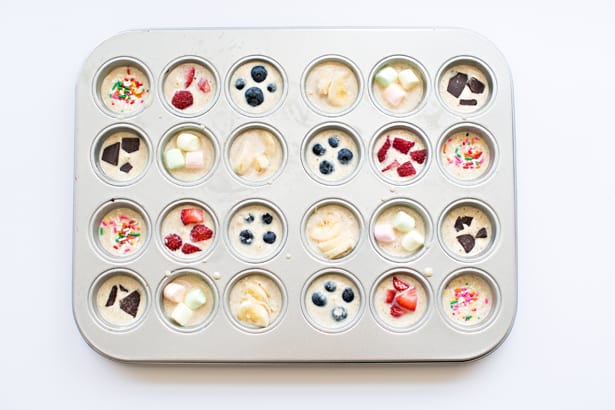 Preheat the oven to 350 degrees. Spray a mini muffin pan with nonstick spray and set aside.
Prepare your pancake batter and fill each muffin tin a little over half full. Here's the fun part. Get the kids involved in adding their favorite toppings. Use whatever you have on hand in the pantry or fridge. We used strawberries, blueberries, marshmallows, sprinkles, chocolate, and bananas.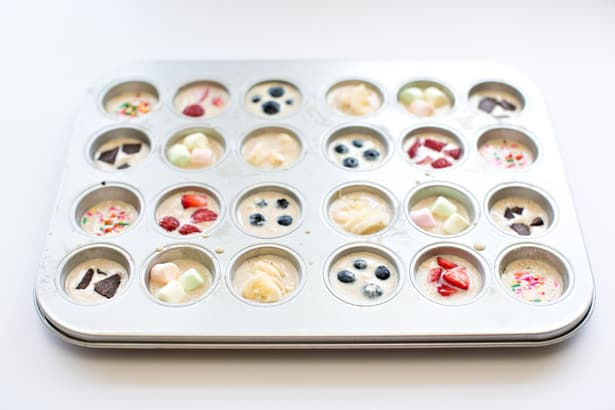 Bake in a preheated 350 degree oven until the tops spring back, about 15-20 minutes.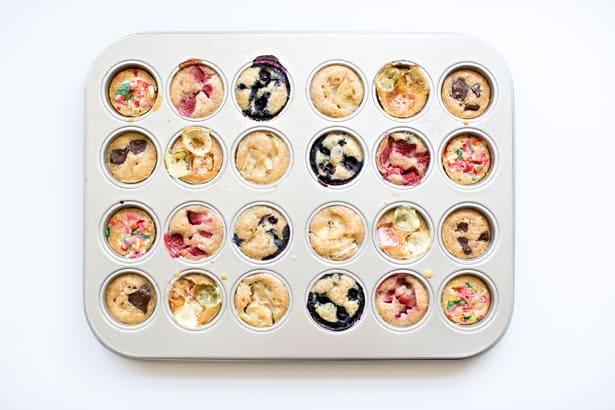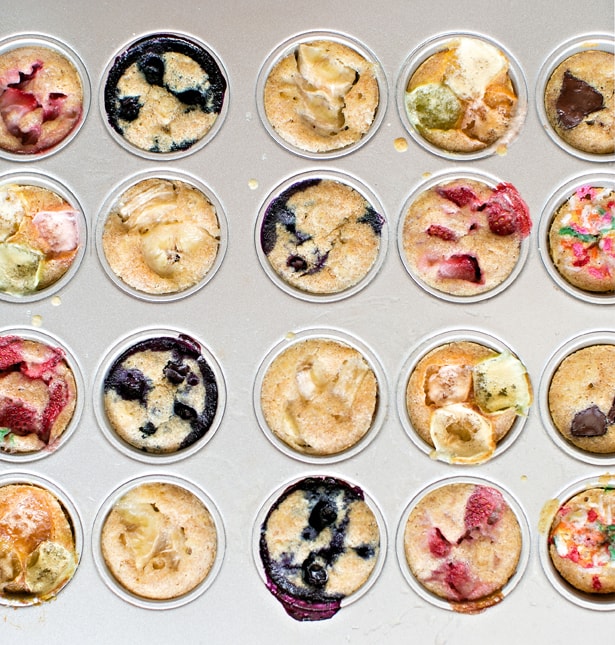 The kids gobbled up these mini pancake bites. They taste like muffins, except much less sweet. These are great for snacks and packing for lunch too.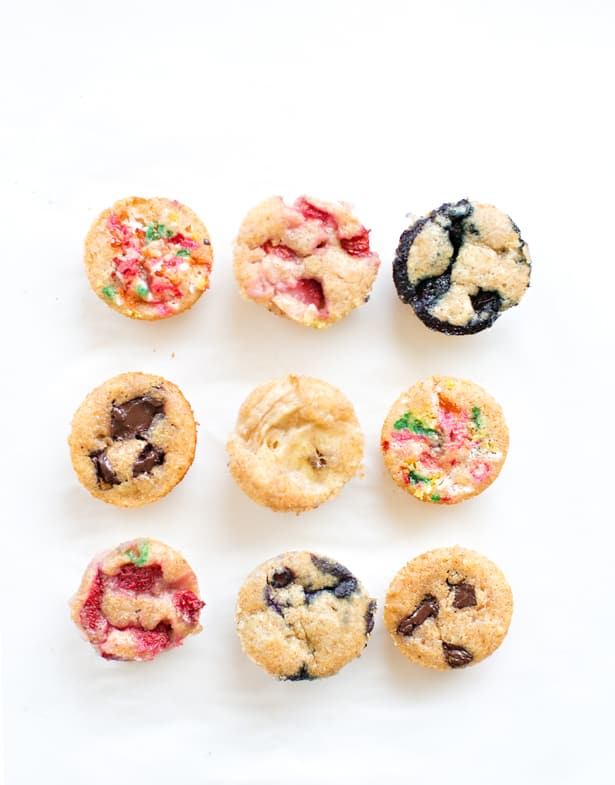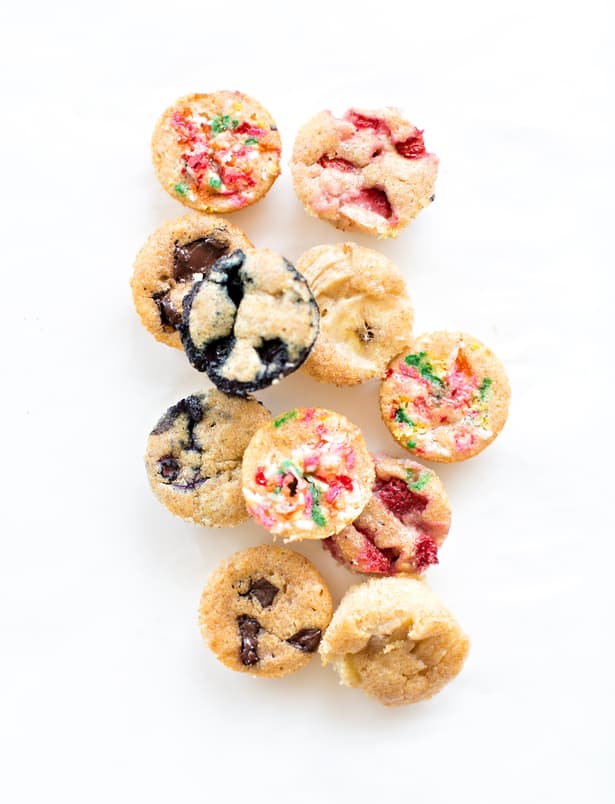 What are your favorite pancake recipes for kids? Take a look here for more kid-friendly recipes!