I'm so excited to introduce you today to Rebecca from the blog Not-So-SAHM. Rebecca has an interesting metropolitan background, hailing from Washington D.C., and is a former lawyer who paused her career to spend more time with her children. Her blog is an interesting and varied mix of family activities, creative DIY's and celebratory projects, mixed in with everyday snippets of life with the kids. You get a sense of the joy Rebecca has in creating happy moments with her children and that is what I love most about her blog.
Welcome Rebecca!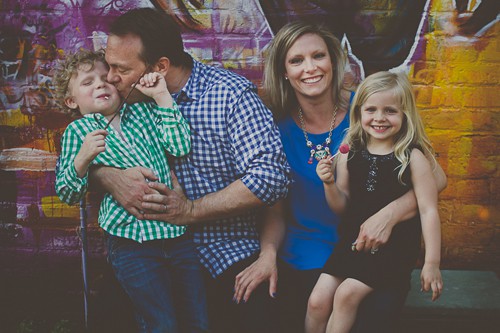 (Photo credit: Darcy Troutman Photography)
Please tell us a bit about yourself and your blog.
Hello! My name is Rebecca, mom of Kane (6) and Cameron (4) and chief mischief maker over at my blog Not-So-SAHM. I started the blog about 4 years ago when I took a break from practicing law to pursue more creative endeavors and spend more quality time with our kids. I blog family-friendly activities such as art projects, DIYs, field trips, party fun, and all around family silliness. I love cappuccinos, sarcasm, running long distances by myself, mid-century modern furniture, and graphic design (probably in that order).
What are your tips on getting creative with kids?
Relax! I think a lot of parents feel pressure and anxiety about getting creative with their kids. But being creative doesn't have to look like any one particular thing and it certainly doesn't need to be "Pin- worthy." To me, getting creative with kids is all about the process — having fun, spending time together, instilling a sense of self-confidence and, at least in our home, allowing ourselves to get really, really messy. But I recognize that it doesn't look like that for everyone and I think the best creative process comes from trying different things out and finding what you and your kids really love.
Where do you draw your creative inspiration?
I draw a lot of creative inspiration from my own childhood, from interests our kids have developed, and simply in our everyday adventures. We live in Washington, DC — a city that is diverse, bustling, and full of wonderful inspiration. And we try to expose our children to many age-appropriate things in our city and more broadly when we travel — we are big fans of taking our kids to museums, performances, and historical sites. In other words, we have no problem drawing creative inspiration from everywhere! And despite what I said above, I actually love Pinterest.
What are a couple of favorite activities you've done with the kids?
That's such a hard question! I'd have to say that many of my favorite activities are those where we got really messy — such as our frozen playdough. It's the perfect sensory activity for the summer.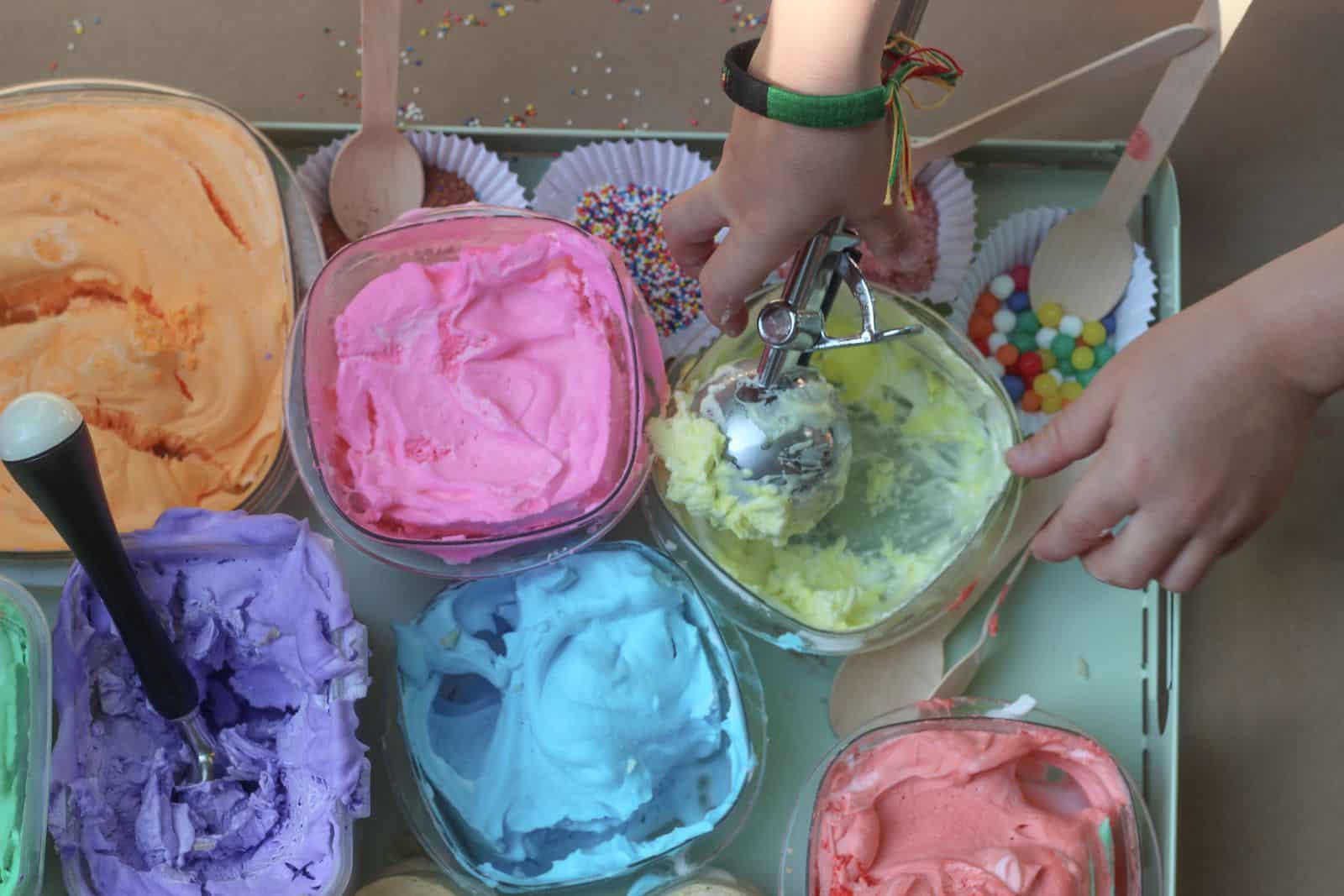 As the name of my blog implies, we really love to get out and about. So we've become big fans of geocaching in the last few years. We love to look for caches wherever we go, but our favorite escapade was a geocaching tour of street murals in DC.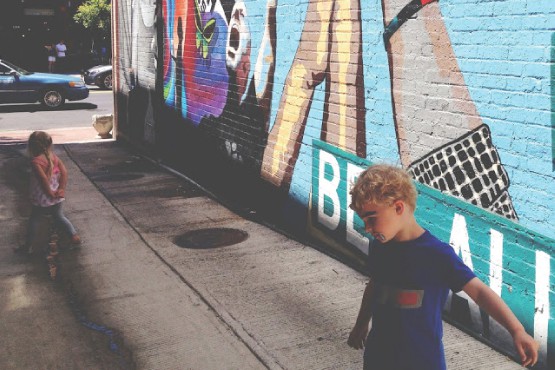 And both my kids are currently loving cooking and baking. We recently made some super sweet Valentine Strawberry Marshmallows. They're delicious!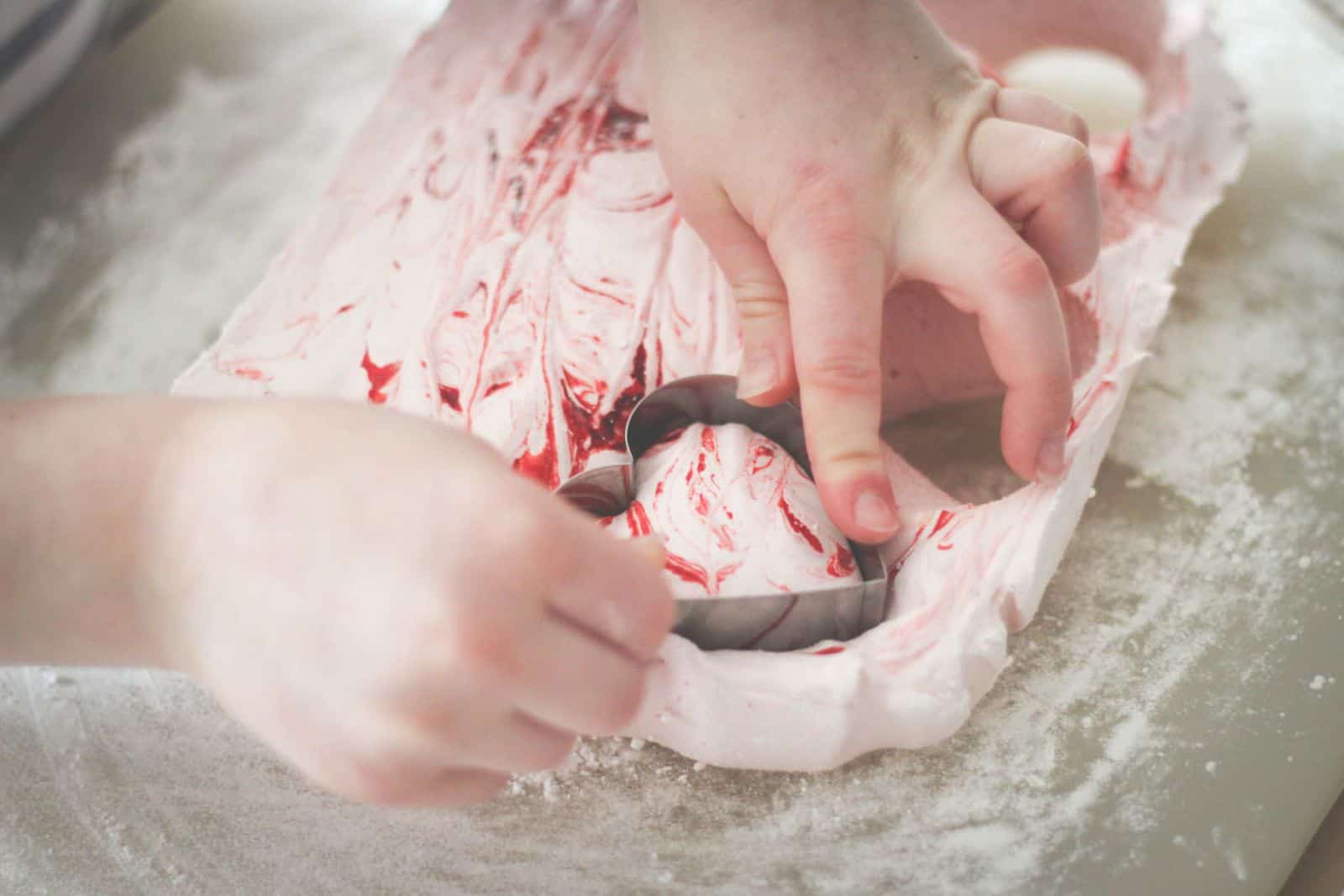 If you were stuck on a desert island with the kids, what crafting materials would you absolutely need to have?
We certainly do our fair share of more complicated projects, but our kids are often most happy arting with the basics: plain paper, watercolors, markers, scissors, and tape or glue. It's amazing what they come up with with just a few simple materials. For myself, I'd also add washi tape and baker's twine — I use them for everything!
And because we love books and are always looking for good recommendations, what are some of your favorite children's books?
Kane really loves ancient civilizations, mythology, and architecture. So we spend a lot of time reading together (or listening to audiobooks) substantial chapter books on those subjects. Any of Rick Riordan's series, particularly the Kane Chronicles (about an egyptologist named Dr. Kane!), are big favorites for him. We also love The Secret Series by Pseudonymous Bosch. Cameron likes those books too, but she has a real interest in books that are silly or spooky or both. Her current favorites are The Book with No Pictures, Flora the Flamingo, and any of the A to Z Mystery series by Ron Roy. We also have been making many of the recipes in Laurie David's The Family Cooks — the kids love to pick out a recipe for us to make together, and the recipes are healthy, simple, and tasty.
Last, who are some of your favorite bloggers or maker moms who inspire you?

So many! For kids activity and art blogs, I love No Monsters in My Bed, Tinkerlab, Art Bar, and The Artful Parent, among many others. For blogs that are more broadly focused on lifestyle and design, some of which are also written by maker moms, I love Oh Happy Day, Studio DIY, Oh Joy!, A Beautiful Mess, and Apartment Therapy. I also salivate over a few food blogs regularly, including Food52, Sunday Suppers, and My Name is Yeh. Also, apparently I need to spend less time reading blogs.
Thanks for sharing your tips on staying creative with kids Rebecca! That frozen playdough is so inventive and perfect for the warmer days coming ahead. I'm definitely adding that to my spring/summer list of projects. I love what you said about the process of creating and instilling confidence in children. That rings true to me as it's been my experience with my own kids. Thank you again for stopping by!
To get Rebecca's latest creative projects for kids, make sure to follow her on Facebook, Pinterest, Twitter and Instagram.


P.S. If you'd like to be featured as a Maker Mom, please drop us a note here!