I'm so happy to introduce you today to talented Maker Mom Marie-Laure from La Maison de Loulou. Marie-Laure is an architect and interior designer by trade and this background shows in so many of her well designed toys and crafts for kids. You'll find lots of charming, whimsical and creative ideas on Marie-Laure's blog. But not only are her crafts beautiful in aesthetic, they are also simple in design so that kids can help make them as well. There are so many cute, easy and fun ideas on how to turn simple materials like paint, wood, and paper into fun toys or games to engage children in play.
Take a look for yourself and read more below on where Marie-Laure finds her creative inspiration to craft with kids!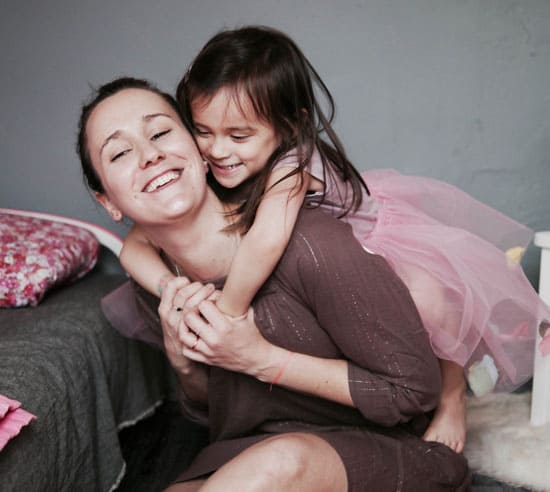 Please tell us a bit about yourself and your blog.
I am Marie-Laure, mom of 2 (Louise & Roman) and behind La Maison de Loulou blog, a crafty blog for kids. Every week I craft DIY's (toy, activity, etc) for them. I started the blog a year and a 1/2 ago. Children do not need a lot of toys (especially plastic ones) to have fun. If they are making their own ones, they are proud, respectful of their work and most important they play with them longer!
What are your tips on getting creative with kids?
Patience: the key to crafting with kids. You can show them the different steps, but after that, they have to follow their own way and most of the time they refuse help. It is their craft not your anymore.
Always have paint, markers, glue, materials, etc out. Kids will surprise you by making drawings and craft only for you.
Leave a craft book somewhere in the living room for the kids to read…(mine is Martha favorite crafts for kids). Expect them to be creative!
Where do you draw your creative inspiration?
My kids are my first inspiration (the blog is growing throughout the crafts I make for them), material, colors, seasons, and shapes, all kinds (from my Architectural background probably).
What are a couple of favorite activities you've done with the kids?
The Spoon Muppets was a super craft Louise loved to make and play with. We both imagined characters with our own muppets and played for hours.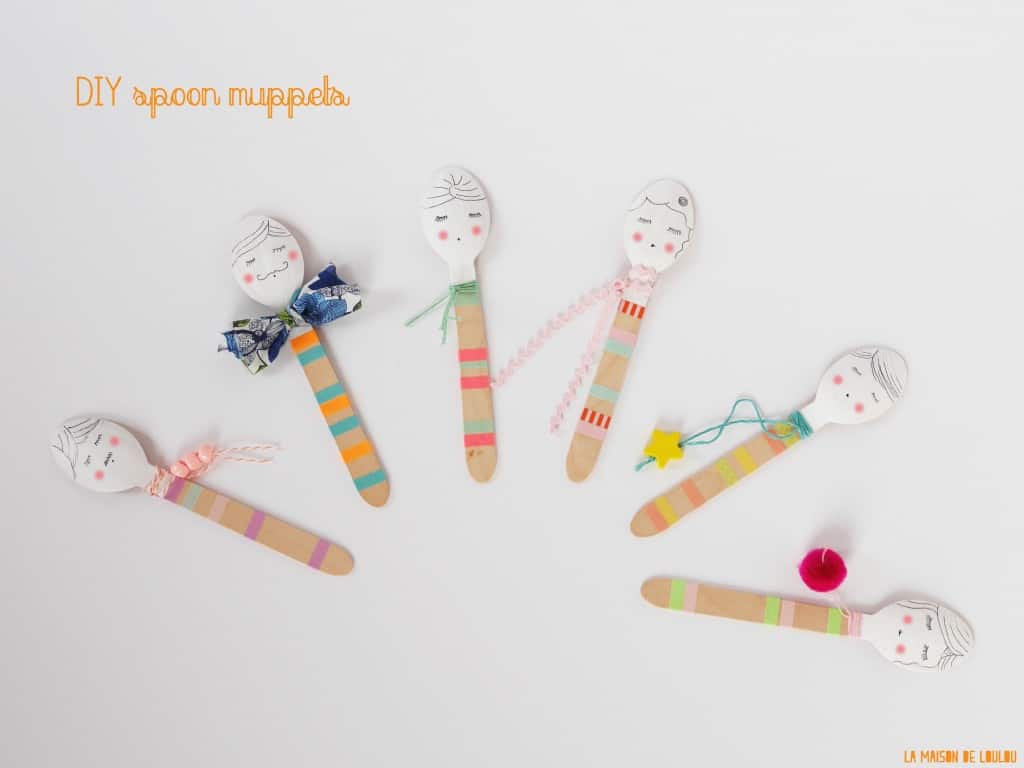 The Tic Tac Toe Star Game is a craft we did together and have played with almost everyday since.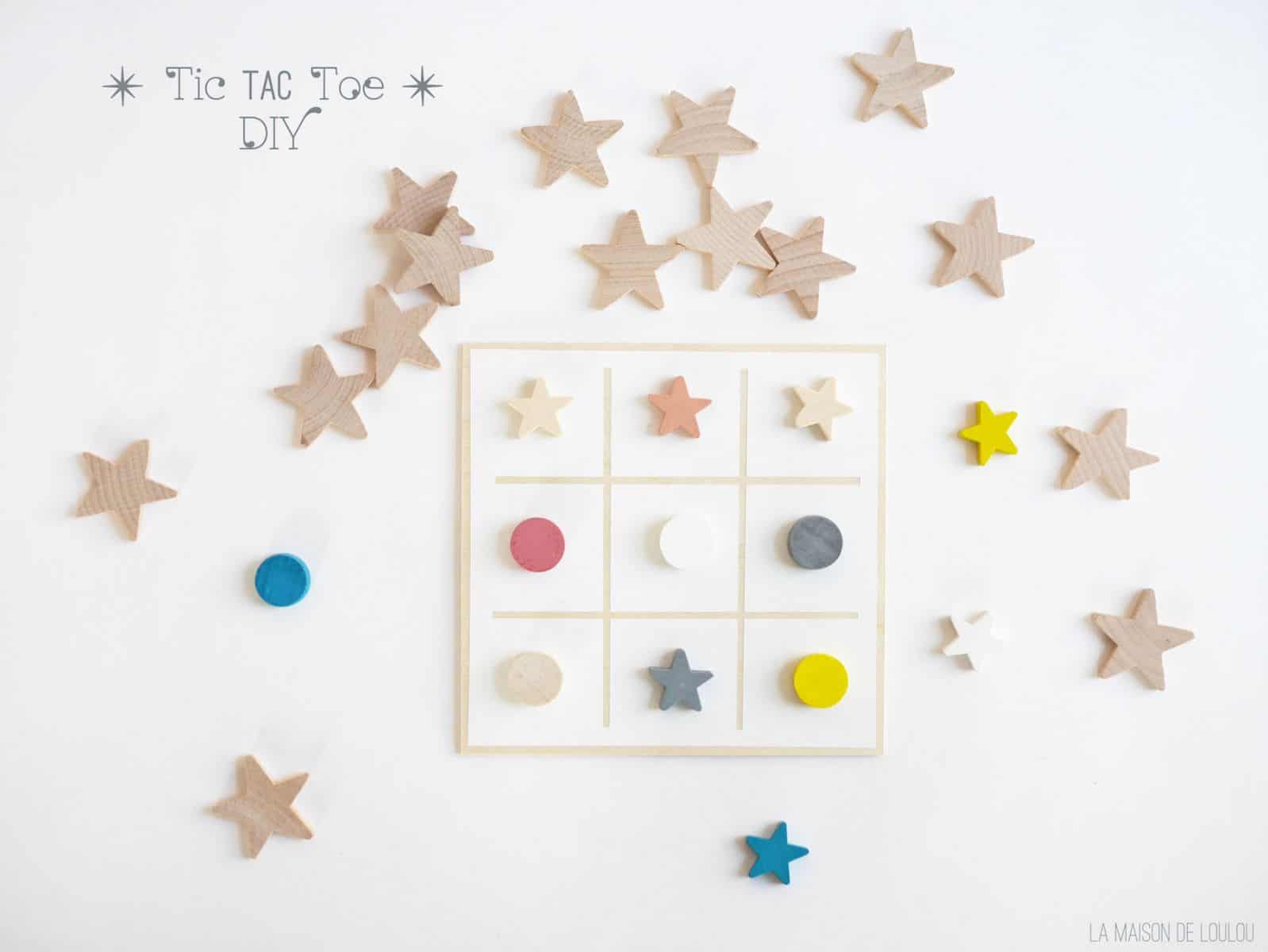 The Wood Mood Block because at 5 years old changes moods frequently and expressing feeling are very important at that age.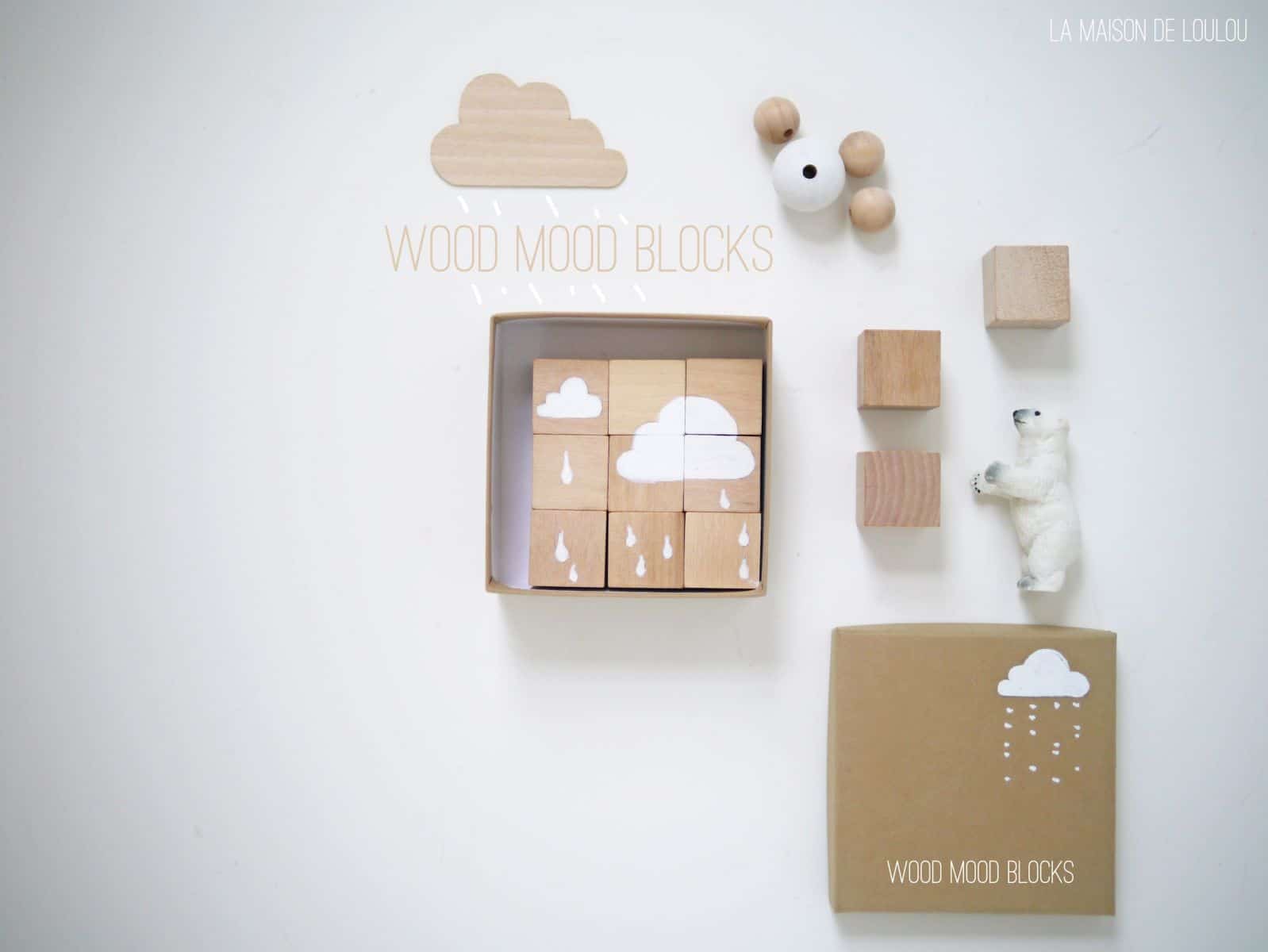 If you were stuck on a desert island with the kids, what crafting materials would you absolutely need to have?
Paper because you can make anything with paper: a plane, origami animals, birds, objects…, games etc. You can also start a fire!
And because we love books and are always looking for good recommendations, what are some of your favorite children's books?
Martha Stewart's Favorite Crafts For Kids, Paper to Petal, Recycled Crafting For Kids, Minieco.
Last, who are some of your favorite bloggers that inspire you?
Handmade Charlotte, Mer Mag, Mr Printables, Minieco, Apartment Therapy and so many more.
Thank you so much Marie-Laure for sharing your creative ideas and inspirations. The mood block game sounds like so much fun! I also have a five year old daughter and know too well how moods can change drastically at that age:) The Spoon Muppets are so original and yet so simple. And the Tic Tac Toe would also make a great travel game to take on the go.


Visit all of Marie-Laure's creative projects over at La Maison de Loulou and follow her over on Pinterest, Facebook and Twitter to get the latest updates.


P.S. If you'd like to be featured as a Maker Mom, please drop us a note here. We'd love to hear from you!