We have the lovely Krisha Hinkle here today from the creative blog Jacks & Kate filled with fun hands-on projects for young children, many centered around art and everyday celebrations. I get swept away looking at all the pretty colors and open-ended art Krisha does with her children. Krisha also homeschools her children so if you're interested in learning more about her experience, she shares a great perspective on it.
Thank you Krisha, so excited to have you here!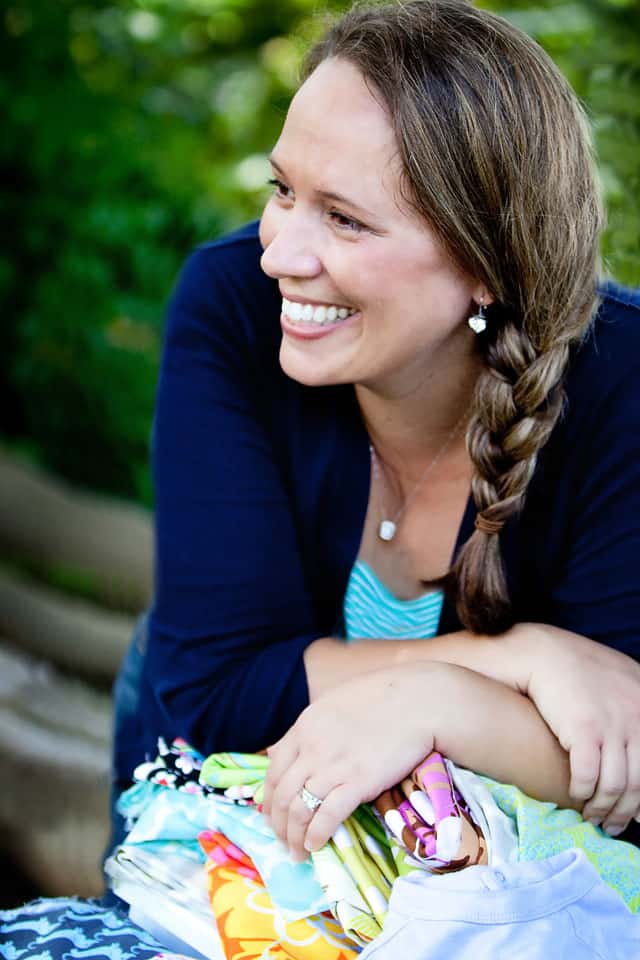 Please tell us a bit about yourself and your blog.
Hi, I'm Krisha, pronounced like Trisha, but with a, "k." I'm a born and raised Texan, transplanted into Southwest Florida. I met my husband almost 20 years ago via America Online. You know, back when it was dial up? We have been married now for 11 years and have 3 little babes: Jacks, Savannah, and Annabelle. I'm fairly new to the blogging world. I first started my journey selling my handmade bags through Etsy. That lasted about 2 years, before I suffered complete burn out. I closed up shop, started my blog, and focused my attention back on my family. Two years ago, I made the decision to homeschool our kids. It's a great passion for me and I'm so glad I took the leap. These days, my life is crazy! Utter chaos sometimes! I wouldn't change a thing, ever! When I started my blog, I had other ideas in mind. However, like many things in life, it has evolved into something different. It's a place where I can share my life and my ideas. But mainly, it's a record for me and my family. One day, I'll have it printed and look back on it with great joy and say, "We did that!"
What are your tips on getting creative with kids?
Keep art supplies within their reach. For so long, I kept the supplies put up. Mostly because, I wanted to control the mess. Also, I would freak out at the thought of them wasting anything They would always ask me, "Can we make something?" One day, it just resonated with me and I thought, this is just so ridiculous, that they are having to ask me to be creative. When I brought them down and said, "They're yours! Make whatever you want, whenever you want!", their creativity grew leaps and bounds. Seeing their sense of pride explode in everything they create, makes the uncontrollable mess worth it 10 times over!
Buy quality art supplies! Good colored pencils and vibrant liquid watercolors can make all the difference in an art project. They will last much longer and they inspire my kids that much more.
Where do you draw your creative inspiration?
Everywhere! My kids, what we are learning in school, other blogs, Pinterest, catalogs, Etsy, books, nature, and so much more.
What are a few favorite activities you've done with the kids?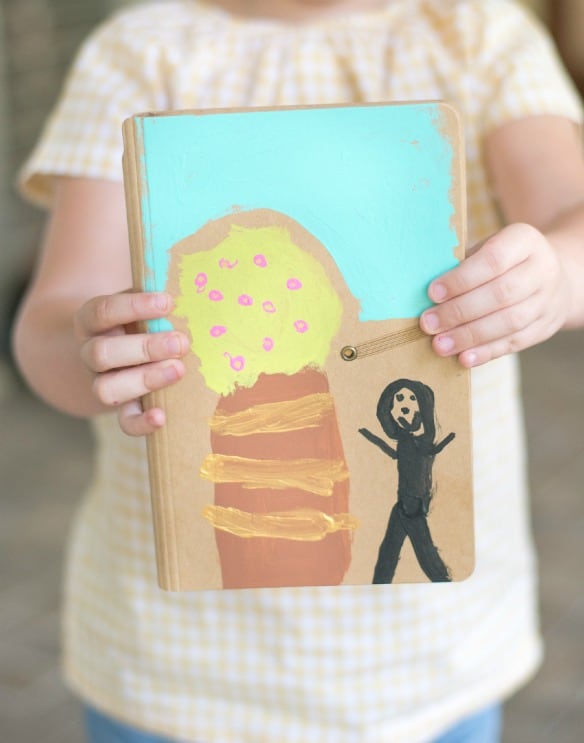 The family card journal is a big hit in my house.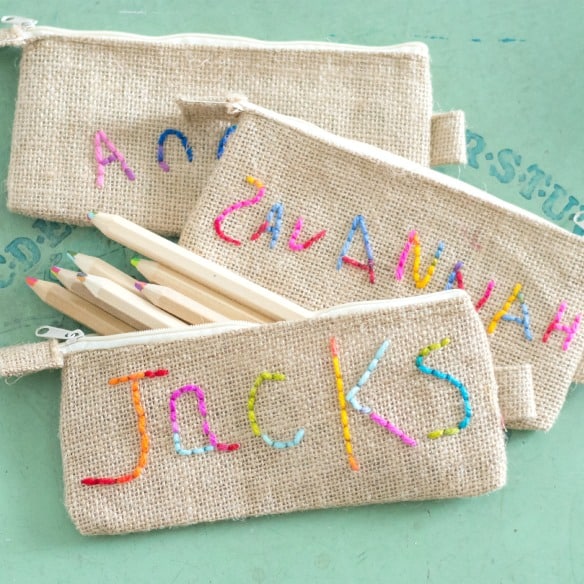 And the personalized pencil pouches. I adore anything in my kid's handwriting.
If you were stuck on a desert island with the kids, what crafting materials would you absolutely need to have?
Paper, markers, and colored pencils for sure! They have never been big on coloring books, instead they go for my copy paper all the time. It got to the point where I was constantly running out of paper when I needed to print stuff. So, I just started buying them their own paper. I have stacks and stacks of their drawings. My kids can entertain themselves for hours with these two things. Which is good, because I'll be sipping from a coconut, while leisurely swinging from my hammock.
And because we love books and are always looking for good recommendations, what are some of your favorite children's books?
I love so many! I'm forcing myself to narrow my list down. Here it goes: Tikki Tikki Tembo, Blueberries for Sal, The Giving Tree, Amos & Boris, A Giraffe and a Half, Caps For Sale, Matilda, We're Going on a Bear Hunt, The Little Prince, The Hundred Dresses, Miss Rumphius, The Sweetest Fig, Marshmallow, If Rocks Could Sing, Everybody Needs a Rock, Oops, and Rotten Pumpkin (Not really your typical children's book. But my Annie is fascinated with it, ever since she found it at the library one day.)
Last, who are some of your favorite bloggers that inspire you?
I've just recently stumbled onto Meri Cherry, Babble Dabble Do, and Art Bar. Wow, what a great source of inspiration these ladies provide. Also, I'm completely smitten with Hello, Wonderful!
Thank you so much for sharing your creative tips for kids, Krisha. I'm smitten with your blog too! And of course all the bloggers you listed are some of my top favorites whom have all been featured as Maker Moms too! I love your perspective on letting go of the mess and leaving supplies out. It's something I need to work on with my own kids – being free of controlling messes. It's encouraging to hear it's brought out the creativity in leaps and bounds with your children!
To get Jacks & Kate's latest creative projects for kids, follow along on Facebook, Pinterest, Twitter and Instagram.