We're featuring another amazing Maker Mom today with Katie from A Little Pinch of Perfect. Katie is mom to two little ones and shares her creative, everyday activities on her blog, brimming with easy ideas. The key word here is "everyday" and that is what keeps Katie's blog so interesting. You'll find lots of easy projects for play, learning, celebrations and more on Katie's blog that make the process of discovery and creating just as fun as the end results. Many of these activities are inexpensive crafts made with everyday materials which make them doable on a regular basis. It's the busy mom's haven for creating with her kids!
Thanks for visiting us Katie and welcome!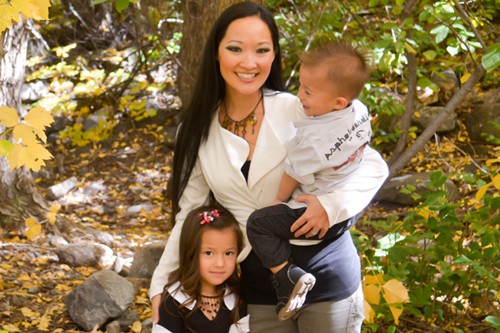 Please tell us a bit about yourself and your blog.
Hi, I am Katie. I turned into a stay-at-home mom after the birth of my son who is exactly 2 years and 4 days younger then my daughter. They recently turned 2 and 4 and keep me busy and I wouldn't have it any other way! They inspire me to come up with fun ideas to keep us creating, learning, and playing. A Little Pinch of Perfect is a place where I can share my ideas and hopefully inspire more parents and children to spend quality time together. As a mommy-retired Recreation Therapist, I encourage all parents to use play and creativity as a way to connect with your children!
What are your tips on getting creative with kids?
Allow creative freedom – kids art is perfect because it is made by little hands. Arts and crafts are a great way to build confidence in children. Don't stifle creativity by placing expectations all the time.
Remember everything can be cleaned up. Arts and crafts can be messy and some parents avoid them. Just prepare with plastic table clothes, aprons, paper towels, and clothes you don't care about and have fun. Remember most everything can be cleaned. There are also some great mess free ways to create. For example we've used salt and water as paint and contact paper instead of glue.
Where do you draw your creative inspiration?
I draw inspiration from my children's interests, the books we read, the things around us, and the inexpensive craft supplies that we have on hand. We are usually create-as-we-go kind of crafters grabbing things out of our supply baskets and moving things around until our project looks, "just perfect." Sometimes our finished product isn't always what I had in mind when we started, but the process, the creativity, and the time spent together is what counts.
What are a couple of favorite activities you've done with the kids?
We loved making our Frame and Nature Craft because the frame is reusable, the craft is easy to setup, and it requires spending time outdoors where my kiddos would love to be 24/7.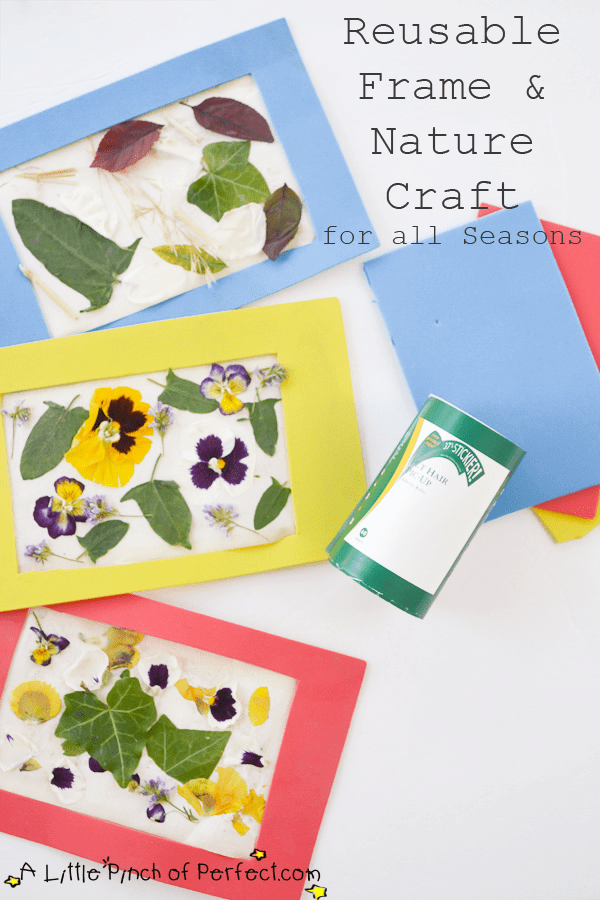 Our Frozen Fractals Ice Painting was also a favorite because it looked so pretty and tasted so good.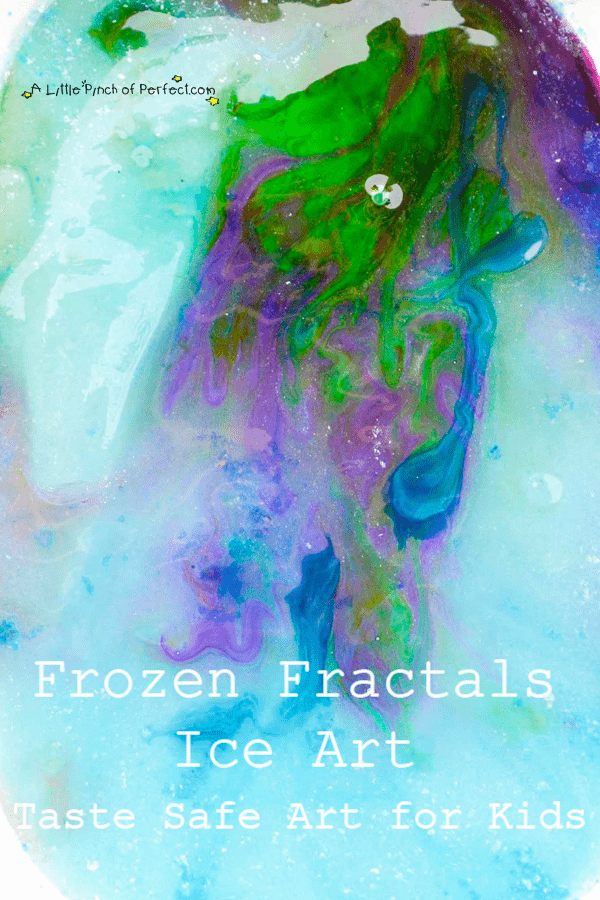 Because we love sensory play, our Edible Water Beads was a big hit because they felt so cool and my little guy was able to join in the fun since the fear of ingesting the beads was eliminated.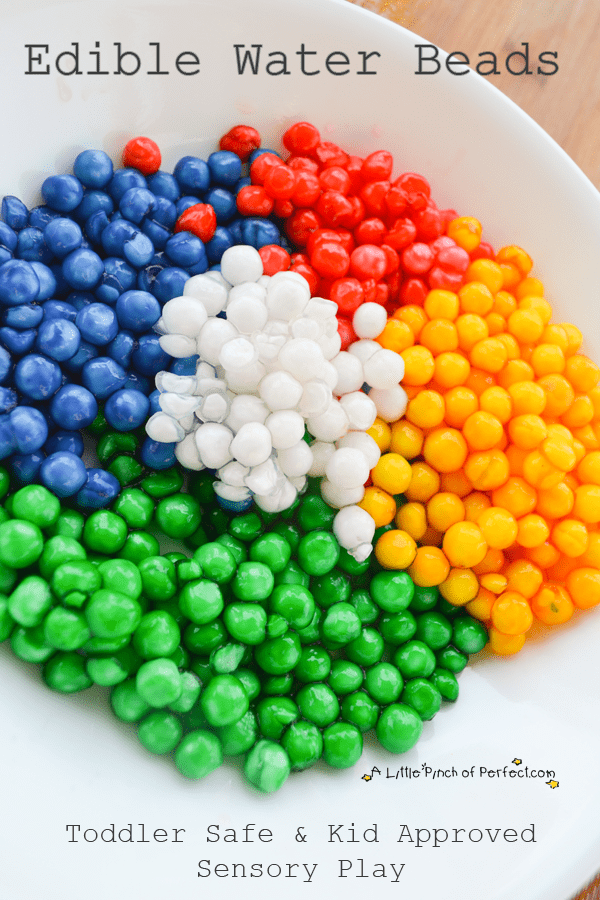 If you were stuck on a desert island with the kids, what crafting materials would you absolutely need to have?
1-Glitter! We love making things sparkle. 2-Water colors because they are beautiful and I think they would last longer than craft paint. 3-Permanent markers. Hopefully some recyclables would wash on shore and we could craft them into something awesome while we waited to be rescued.
And because we love books and are always looking for good recommendations, what are some of your favorite children's books?
Here is a much shortened list of our favorite books…it was hard to leave so many out. My son and daughter both love the Pout Pout fish books by Deborah Diesen. Her play with words and whimsical pictures are so fun! Pete the Cat by Eric Litwin and anything by Eric Carle are also a common read at our house.
Recently we discovered The Very Fairy Princess series by Julie Andrews that my daughter really enjoys. For some educational reads the whole family is loving Rhyming Dust Bunnies by Jan Thomas. It's fun to read with its rhyming words and fun exclamations. The Crayon by Simon Rickerty is another cute story about friendship and color mixing. I have a fun craft in mind to go with this book.
Finally 1-2-3 Peas by Keith Baker is a great counting book that includes numbers 1-20 and then starts counting by tens which is perfect for my two kiddos who are working on numbers past 10.
Last, who are some of your favorite bloggers or maker moms who inspire you?
There are so many blogs that I love to follow because they have wonderful ideas. Here are some favorites, but really my list could go on and on. Leslie from Pink Stripey Socks always amazes me with her beautiful and unique creations. Anne from Left Brain Craft Brain comes up with awesome creative STEAM activities.
Rachel from I Heart Crafty Things and Michelle from Crafty Morning always have the cutest crafts. Amanda from Fun Handprint Art has adorable keepsake craft ideas.
Chelsey from Buggy and Buddy has creative and educational ideas. Viviana from Totschooling keeps us busy with her cute activities and printables. Finally, Sue from One Time Through keeps us having fun and inspires me to be a better mom with her wonderful tips and advice.
Thank you so much for sharing your creative tips with us Katie! The nature frames look absolutely fantastic and are such a fun way to encourage learning about nature with your kids. I'm definitely putting that on my list of things to do with the kids 🙂 One thing that really stood out in the interview to me is your thought on creating no matter what the end results might be – and how the bonding of time together is what matters. I just love that perspective and it is so well said. Thank you also for the amazing list of books and bloggers to follow, some new to me whom I've just added to my follow list!
To get Katie's latest creative projects for kids, make sure to follow her on Facebook, Pinterest, Twitter and Instagram.


P.S. If you'd like to be featured as a Maker Mom, please drop us a note here!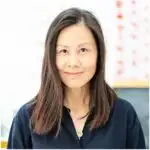 Agnes Hsu is a mom of three and has been inspiring parents and kids to get creative with easy activities and family friendly recipes for over 10 years. She shares her love for creative play and kids food to her 2MM+ followers online. Agnes' commitment to playful learning and kindness has not only raised funds for charity but also earned features in prestigious nationwide publications.