We have talented and creative mom Kate Grono today as our featured Maker Mom giving us a bit of insight into her blog, The Craft Train. Kate's blog is full of creative, cute and simple to make crafts. You'll find lots of paper and recycled crafts but also messy ones as well! Kate is also a graphic designer so there are awesome free printables available on her site such as activity sheets and seasonal printables. I love Kate's approach to easy and fun crafts for the kids, but with a well-designed approach. Read more below to get Kate's tips on getting creative with the kids and how she stays inspired!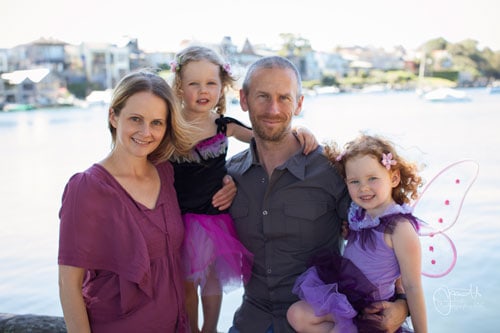 Please tell us a bit about yourself and your blog.
I'm a work from home graphic designer and proud mother of two girls, aged four and six. We all share a love of arty, crafty activities and that is the base of our blog, The Craft Train. Some crafts I make myself while the kids are at school, some things we make together, and some projects are completely kid-made and directed. Funnily enough, many of the ideas my kindergarten-aged daughter comes up with turn out to be popular posts because they are so simple and engaging.
What are your tips on getting creative with kids?
– Let them do things their way. It may not be what you had planned, but it often leads in a completely new direction, and gives them something that they can proudly call their own.
– Encourage their ideas, sometimes they can do far more than you think they are capable of. Last Christmas my then-five year old decided on a whim that she really, really wanted to make a cardboard reindeer, but to make one she needed some jingle bells for the eyes which we did not have. My husband drove her to the craft store to buy some especially for her project and she came home and created the most amazing cardboard reindeer, with a little bit of help when it came to the tricky bits.
– Don't be afraid of mess. It's worth it for the fun you can have together, and will probably take no more than 10 minutes to clean up afterwards. Make sure you have a plastic table cloth to protect the furniture, and putting a wet wash cloth or a packet of baby wipes ready on the table will reduce your stress levels if they try to wander off with paint-covered hands.
– Keep a variety of kid-friendly supplies down low where they can reach them, so they can get them out and make things whenever they feel like it. My kids have their own craft cupboard stocked with things like watercolour paints, textas, crayons, scissors, glue, stickers, stamps, coloured paper and activity books. I keep things that need to be used under supervision or that require more setting up (like permanent markers, loose glitter and acrylic paint) out of reach.
Where do you draw your creative inspiration?
The current interests of my kids is a big one. If it's not something I think they would like and want to make or play with, I usually wouldn't bother making it. I'm also a big fan of Pinterest. It's like a giant visual brainstorming session – every good idea you see can spark another five or ten.
What are a couple of favorite activities you've done with the kids?
Borax Crystal Ornaments – My daughter is in love with crystals and got such a kick out of making these borax crystal ornaments. The results are pretty too.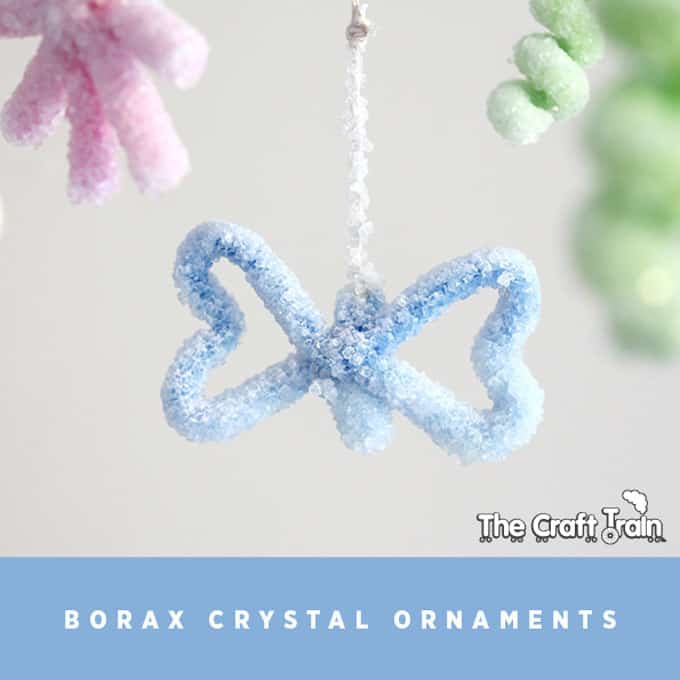 Toilet Roll Fish – The toilet roll fish craft was something that came into existence by accident when I was attempting to create a toilet roll mermaid and it didn't work out. I used the tail section of the failed design and turned it into a fish shape instead, and the kids had great fun decorating them. The fish we made are still in the toy kitchen cupboard and sometimes get cooked up for "lunch". It's consistently been one of our most popular posts since it was posted last year.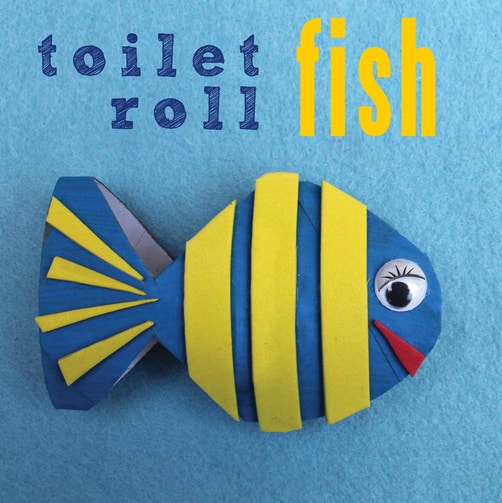 If you were stuck on a desert island with the kids, what crafting materials would you absolutely need to have?
I'm picturing a beautiful paradise island here, so we'd collect shells and pieces of drift wood and use them to make sculptures and drawings in the sand, or string them together into a mobile or necklace. We'd probably just need string, scissors and glue. Recycled cardboard, paper and colouring in things always come in handy too.
And because we love books and are always looking for good recommendations, what are some of your favorite children's books?
We love books too and read a lot. I'd recommend all three books in The Faraway Tree series by Enid Blyton. Other favourites are Fearless, by Colin Thompson, A Particular Cow, by Mem Fox (my four year old's favourite), and I will not ever never eat a tomato featuring Charlie and Lola, by Lauren Child.
Last, who are some of your favorite bloggers that inspire you?
There are so many! Kate from Picklebums, Maggie from Red Ted Art, Elise from Creative Play Central, Christie from Childhood 101, Michelle from Mollymoo… and there are many more
Thank you so much Kate, for spending a bit of time with us today and giving us some great tips on how to get creative with kids! I think the idea of keeping craft materials accessible to children is a great point. And I totally want to try the Borax crystals which not only look like a fun experiment, but also result in such beautiful designs.


Visit all of Kate's creative projects over at The Craft Train and follow her over on Pinterest, Facebook and Twitter to get the latest updates.


P.S. If you'd like to be featured as a Maker Mom, please drop us a note here. We'd love to hear from you!