We're excited to introduce you today to Maker Mom Clarissa from Munchkins and Moms. If you have a toddler or preschooler, you'll especially want to take note since Clarissa's blog is filled with playful, cute and simple ideas for little ones. I adore here play-based approach to learning. You'll find lots of creative book crafts and activities that go along with the tools and toys children already have right at home. The best part is that all of Clarissa's fun projects take minimal time to set up with few materials required – a must for time-crunched moms of toddlers and preschoolers!
Thank you so much for stopping by, Clarissa, and sharing how to get your creative on with kids!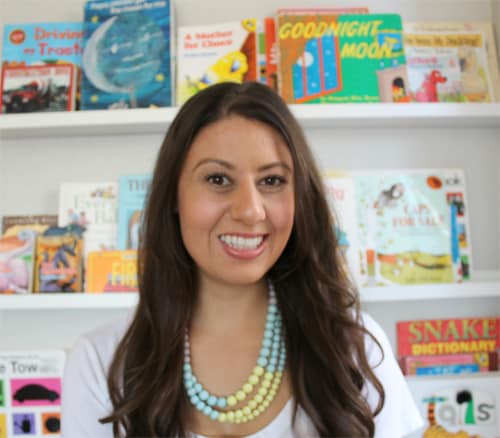 Please tell us a bit about yourself and your blog.
Hi all! I'm Clarissa from Munchkins and Moms. I actually started writing this blog as a way to connect with a local mommy play date group I formed in my city. Eventually, it evolved into something shared with readers around the world! I blog about preschool crafts and learning activities- with a background as a former teacher education is a big part of what I do My goal is to create playful learning opportunities for my two boys (ages 2 and 3) and share our ideas with other moms with a similar passion for education and creativity!
What are your tips on getting creative with kids?
Follow the child's lead. Education and creative endeavors are always more fun for them if it's based on something they love. That means sometimes we have to put ourselves and our plans aside. For example, I am terrified of bugs spiders, and bees, but my boys totally dig them. I have learned to take a deep breath as they proudly bring in creepy crawly insects from the yard and investigate them right alongside my boys. I also try to keep in mind that creativity doesn't always have to take place on a piece of paper- we have made bug motels, had roly poly races, and of course made art inspired by them!
Where do you draw your creative inspiration?
My mom is the most creative person I know. She far surpasses any ounce of creativity I have in me! My two boys are my other creative muses. Many activities we have done are actually inspired by their playful endeavors! I love watching them play and create, as they don't have the fear of judgment or failure holding them back (and I hope they never will!) My creativity comes more in the educational realm: "How can I turn this into a teachable moment?" I love finding creative ways to bring our lessons to life,
What are a couple of favorite activities you've done with the kids?
We just made these foil printed fall trees and I was pleasantly surprised at just how beautiful they turned out!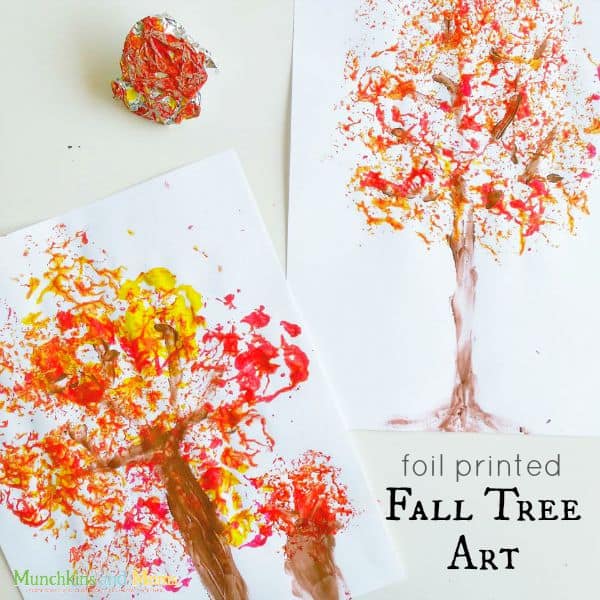 My dad is a construction worker, so from early on in their lives my boys could identify and name many different types of tractors. They have a slight obsession with them! Of course this has led to a fair amount of tractor inspired activities for them, but this Construction Zone Buffet was probably their favorite!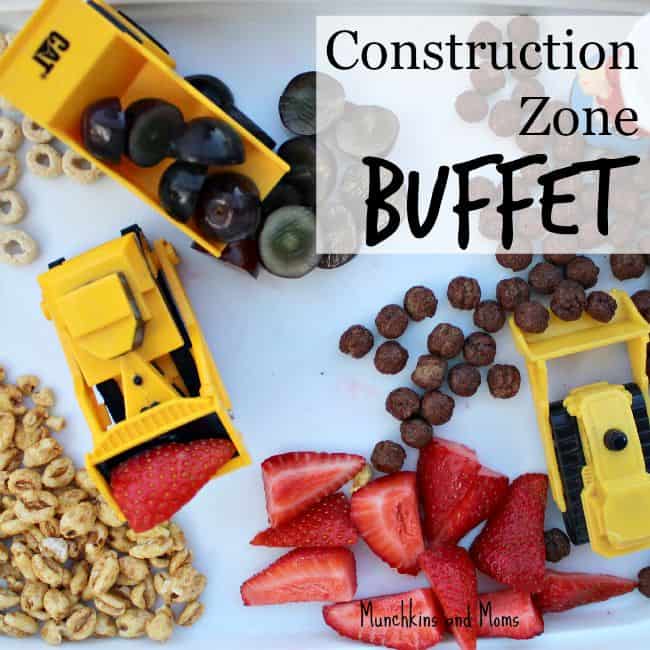 I love to combine literacy with crafts and activities. When we read There Was an Old Lady Who Swallowed a Fly, I knew I had the perfect idea to extend the story using a paint stir and clothespins (we have since done many more paint stir and clothespin activities!)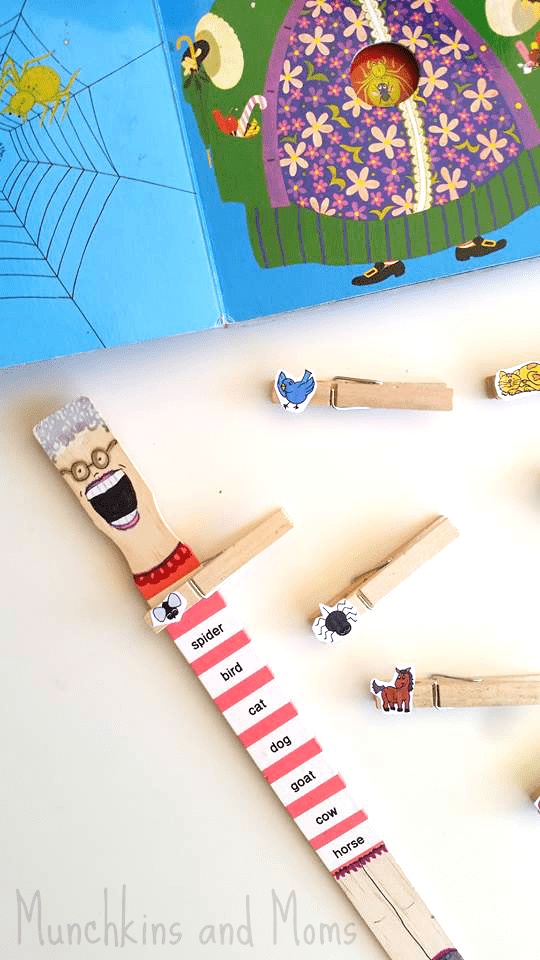 If you were stuck on a desert island with the kid(s), what crafting materials would you absolutely need to have?
I would choose paint! We could spend our days making some beautiful cooperative art on the sides of cliffs, decorate a coconut or two, and we would definitely paint a message on natural materials to toss out a message in a bottle!
And because we love books and are always looking for good recommendations, what are some of your favorite children's books?
Joseph had a little Overcoat by Simms Taback is one of my favorites. I just love how creative Joseph gets in reusing his material each time the last object has worn out!
Any David Weisner picture books would make my favorites list as well. He had gorgeously illustrated and wildly imaginative wordless picture books that I just love (I think Sector 7 may be my favorite of them all, though!)
Last, who are some of your favorite bloggers or maker moms who inspire you?
Hello, Wonderful is of course one of my favorites! I love being inspired by the beautiful and simple designs you come up with! Red Ted Art is always a source of inspiration. Grace at Eats Amazing has wonderfully creative food ideas (one day I will actually make one of her bento box ideas!) Handmade Charlotte, MollyMoo Crafts, Babble Dabble Do…pretty much every Mama Maker you have previously featured here- I love them all <3
Thank you for sharing your creativity with us Clarissa! I love your advice on taking the child's lead and putting your own thoughts aside. Often times, I have an idea for a project, but my daughter has another and I have stop myself from wanting to create what I had in mind and watch hers unfold. It's fascinating to take part in a child's mind and look through their eyes that way. Many times, what she comes up with is more imaginative than what I had in mind anyways!
How do you stay creative with kids? Let us know in the comments!


To follow Clarissa's creative projects, check out Munchkin and Moms on Facebook, Pinterest, Twitter, and Instagram.


P.S. If you'd like to be featured as a Maker Mom, please drop us a note here!