In our last post on How To Get Started with 3D Printing, we gave a short introduction about 3D printing and discussed 3D modeling. In this post, we will guide you on the different 3D printing options available to make your digital 3D model come alive.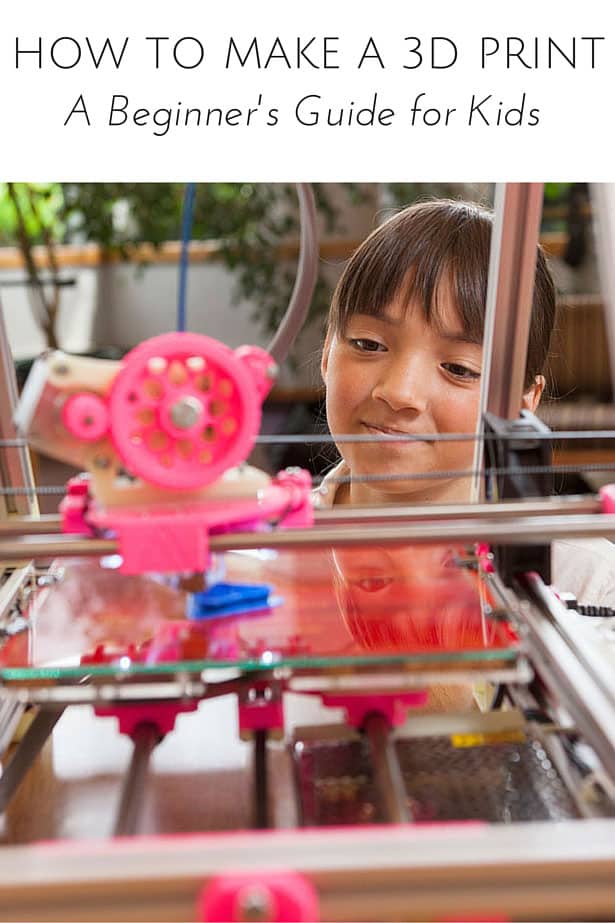 (Image: Deposit Photos)
Making a 3D Print of Your 3D Model
3D printers are becoming increasingly affordable for home use and are even being introduced into schools and curriculum. These advancements open up endless possibilities for the imagination, especially when it comes to the world of DIY. Under the supervision and assistance of an adult, 3D printing can channel the creativity of kids to create their own toys, games, art, and gifts. With a little more imagination, 3D printing can be applied to school projects or even to create school supplies!
It should be no surprise that there are many types of 3D printers, materials and even printing techniques. As a beginner guide, we will break down the basics of what you should know and recommend easy-to-use and kid-friendly printers so that you can get started right away.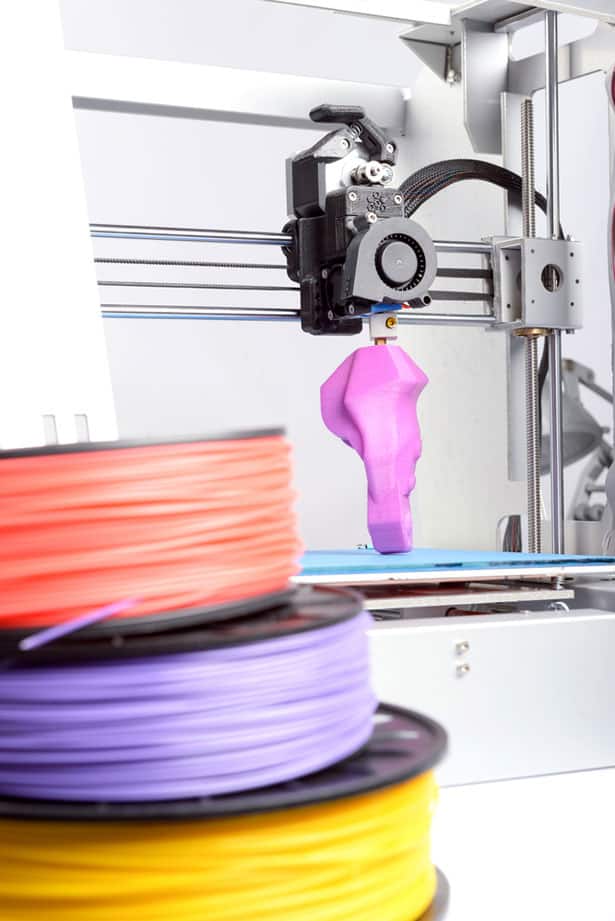 (Image: Deposit Photos)
The most common type of consumer 3D printers that you will come across are FDM (Filament Deposition Manufacturing). There is also the less common SLA (stereolithography) that is more expensive due to materials and 3D printing method. FDM printers use plastic that is melted and then layered to form the three-dimensional printed object. The plastic filament looks like thread and is fed into the extruder of the printer. These filaments come in two main types, ABS and PLA.
ABS is the stronger and more flexible of the two types and is ideal for making functional or moving parts, e.g., an action figure.
PLA on the other hand, is organic and generally suited for decoration purposes. You can blend colors or even other materials such as wood. Some even produce special effects such as glow in the dark or sparkles!
Other filament types used for more specific purposes include extra-strength, flexibility, and dissolve-ability.
Here is a list of some great kid-friendly and beginner 3D printers:
Cubify Cube
Flashforge Finder
Q3D OneUp
Solidoodle Press
But if you're not ready to buy a 3D printer just yet, there are alternatives!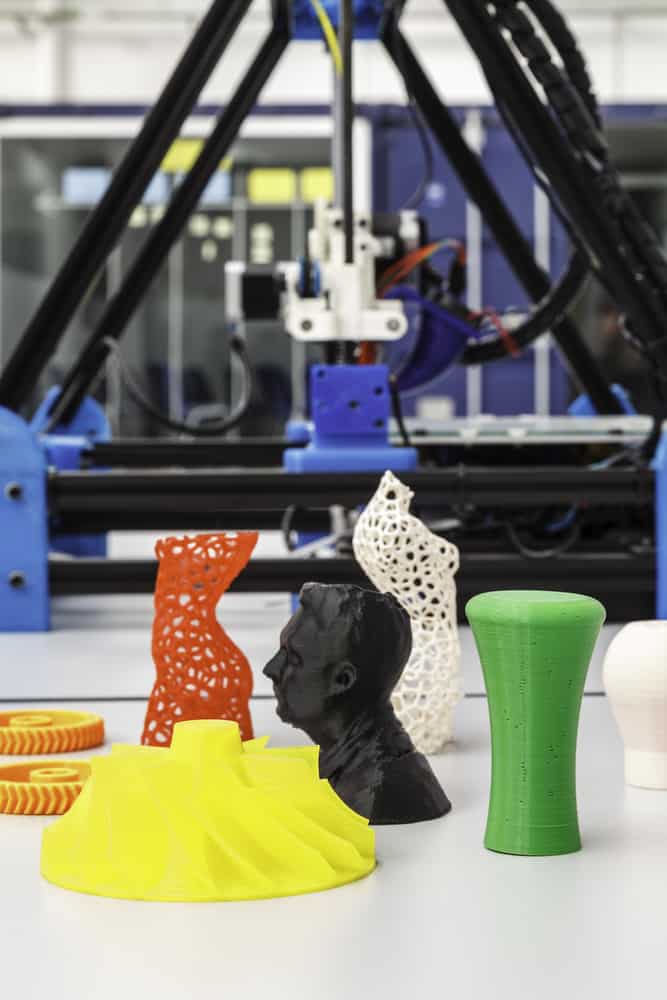 (Image: Deposit Photos)
3D Printing Services/ Networks
If doing your own 3D printing isn't feasible, you may want to turn to a 3D printing company or service that can do it all for you. In fact, that is what we here at Kid's Creation Station do! We turn your 2D drawings into 3D printed sculptures!
3D printing networks are also another great option, allowing you to find trusted people in your local area to create your 3D prints for you!
Here are a few great services and networks:
3D Hubs – A very large community of distributed 3D printers offering local services.
Ponoko – A distributed manufacturing service, offering 3D printing as one of its many features.
Shapeways – A unique, consumer-oriented 3D Print Service with a vast library of objects and large selection of print materials. You can even sell your 3D prints through the site.
Staples – Leave your design files with their 3D printing professionals and pick it up later.
Sculpteo – A consumer-oriented 3D print service offering some customized design services.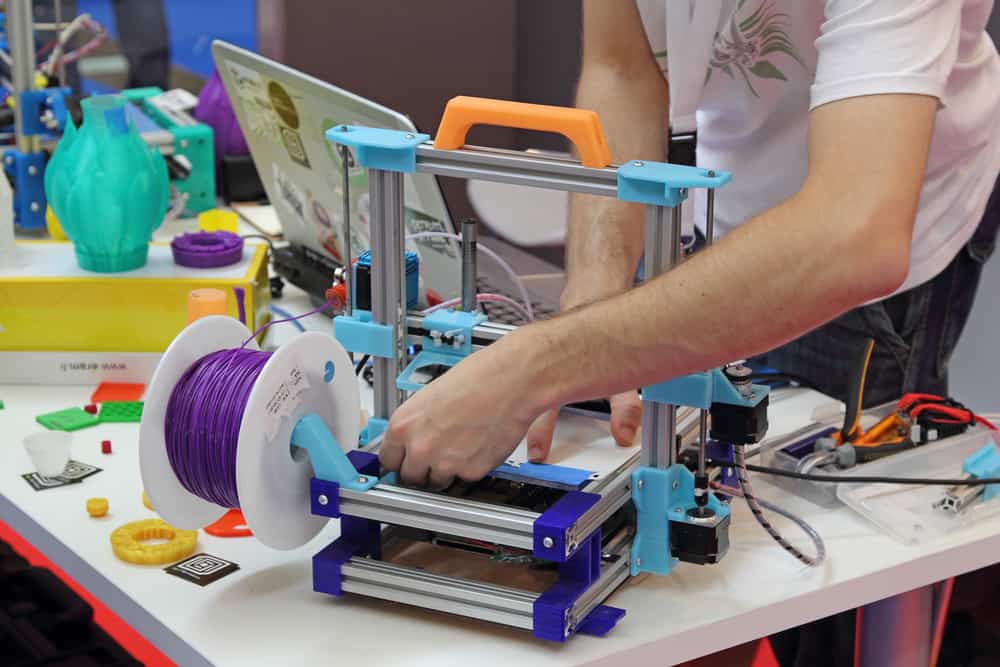 (Image: Deposit Photos)
Makerspaces
Makerspaces, sometimes also referred to as hackerspaces or fablabs, are creative DIY spaces where beginners can go to create, learn, and collaborate. They often have 3D printers, software, crafts, tools, and more available for use. These spaces are great for kids, allowing them to learn together as they explore the world of 3D printing.
Despite a continuously growing community, makerspaces aren't everywhere as yet. However, this presents an opportunity to start a makerspace for kids within your own community!
There are many resources available to find out how to start your own makerspace or find one near you:
Hackerspaces.org – Wiki of hackerspaces around the world.
MakerEd.org – A fantastic Makerspace start-up guide.
Makerspace.com – An online community of Makers brought to you by Make magazine.
Meetup.com – Search listings for Makerspace meet-ups.
Schoolfactory.org – 5013c non-profit organization that helps build and fund community makerspaces.
In the next segment we will be sharing tutorials to provide you with some guidance and answers to questions that you may have.
Until then, keep busy with the resource page from our partner site 3DP4E.com. Here you can find more information on 3D modeling, scanning, printing, and services, as well as offered courses and curriculum.