We have the creative Elisa Allen here (one of our Maker Moms!) from the crafty and fun Room to Grow site sharing this adorable monster hat kids can help make. Thanks for stopping by Elisa!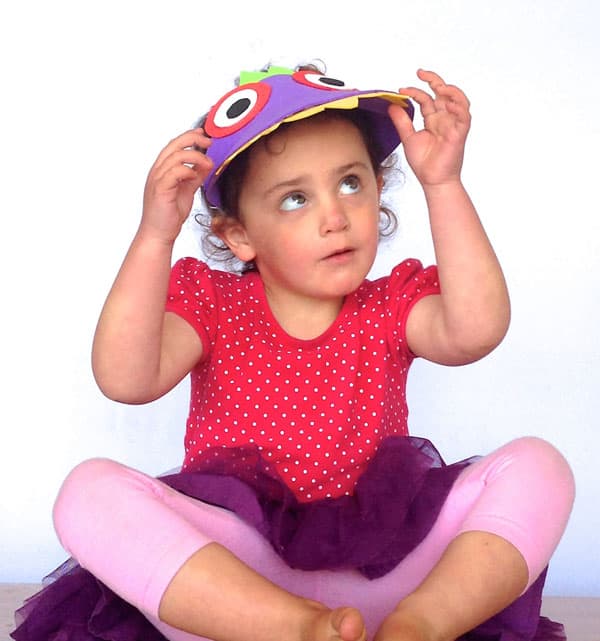 I love to encourage imaginative play, and combine it with craft activities, with my kids and this foam hat is a great way for your child to bring out their inner monster.
The hat is very simple to make, all you need is foam, glue and a child. I have also included a downloadable template you can use to make the hat.

What you need:
Foam sheets ( I used green , red, purple, black, white, and yellow) Download the template Here
Glue gun
Scissors
Elastic
Hole punch
Download and print out the hat template, cut out the pieces and trace around the shapes onto the foam. Then cut out the foam pieces.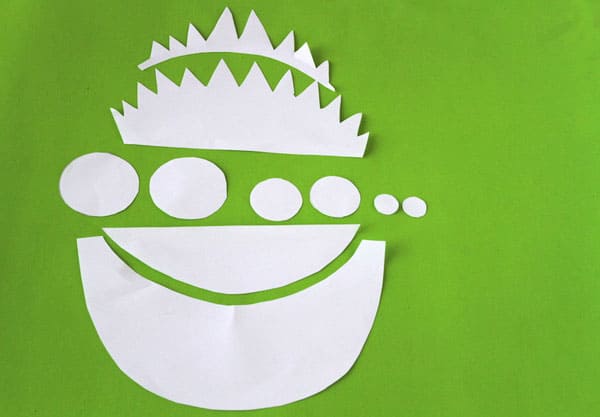 To make the face glue the face pattern (pattern 1) onto the green foam hair.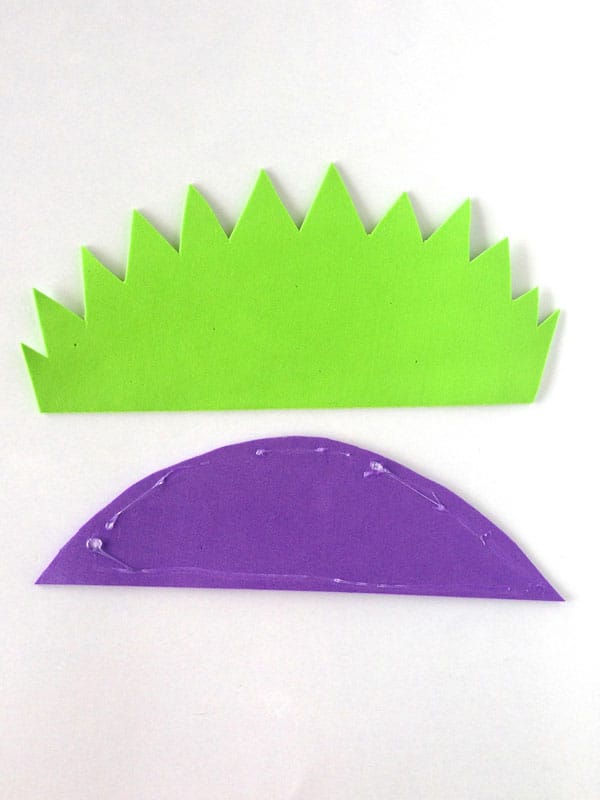 Glue on the red circle eyes.
Glue the white circles onto the red circles, then the small black circles onto the white.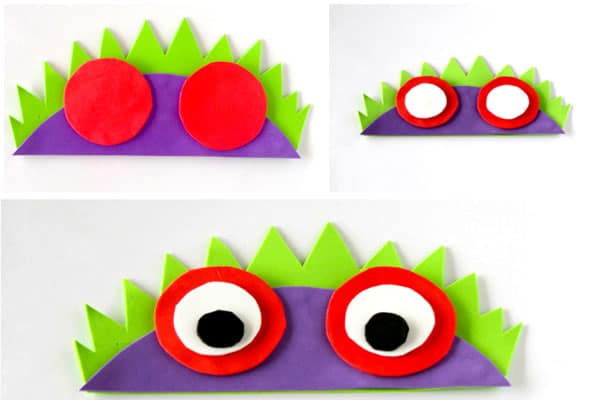 Attach the bottom of the head piece onto the other face piece (marked Face 2) with glue. You may need to hold it down until the glue sets.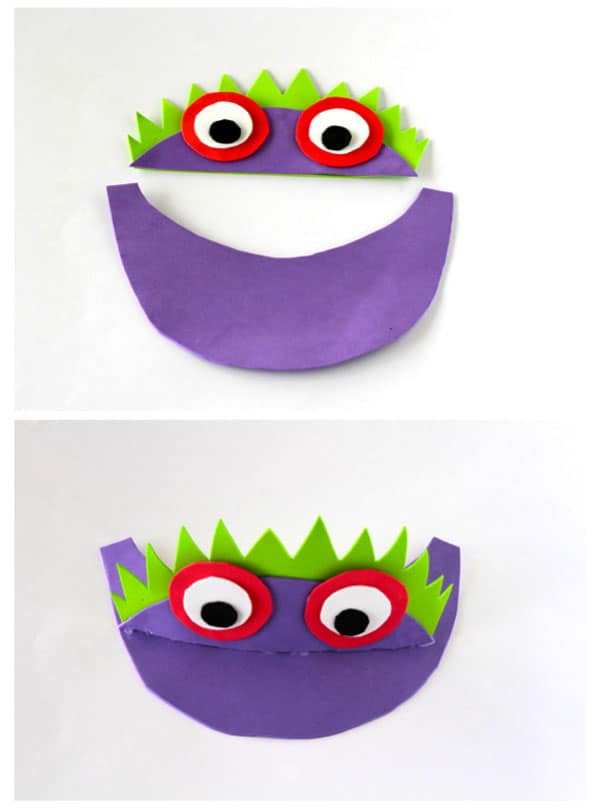 Add some glue to the back of face piece 1 and push it back onto face piece 2. By gluing the back onto the cap it should naturally form a peak cap.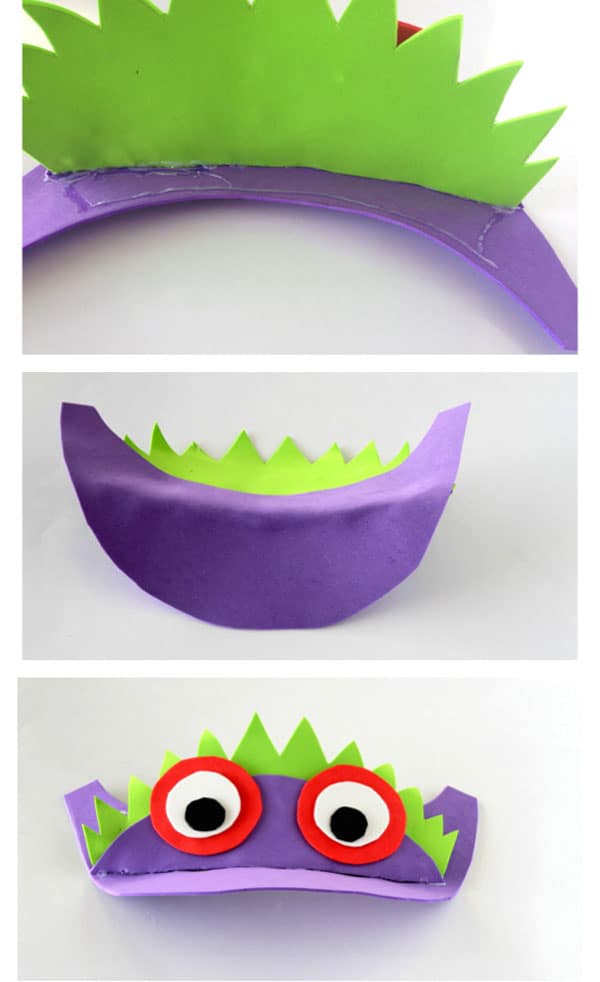 Add the yellow teeth by glueing underneath the rim of the hat, and attaching the teeth there.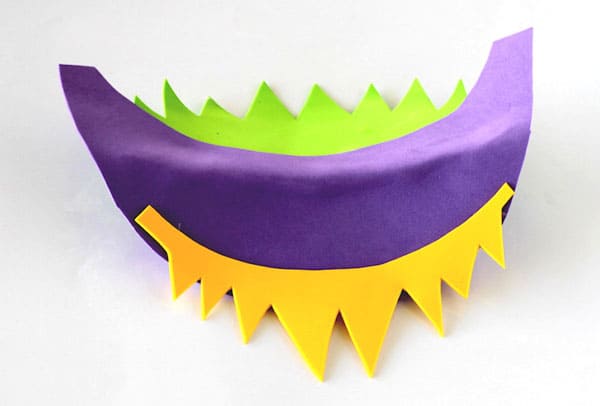 Punch a hole each side of the cap with the hole punch, thread the elastic through and tie it securely with a knot.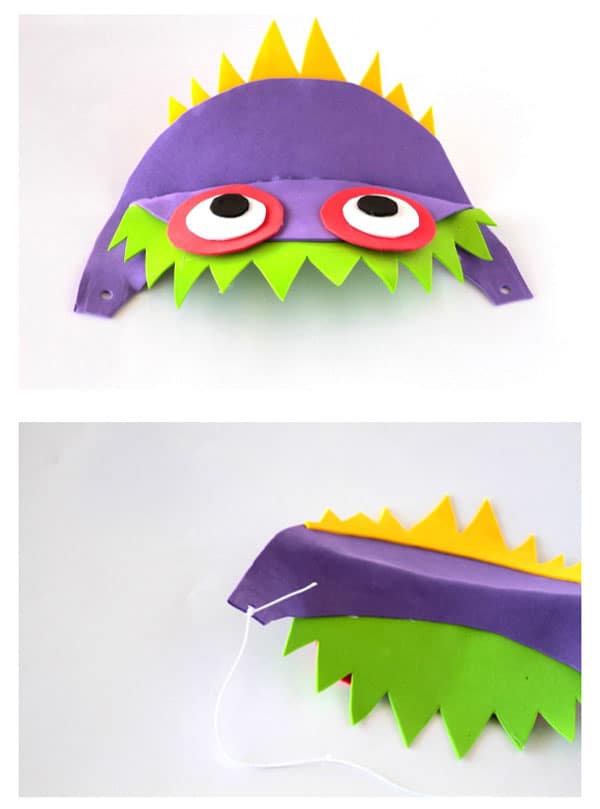 Now your monster is ready to wear. You can use it as a simple and quick Halloween piece or keep it in the dress up box for those growly monster days.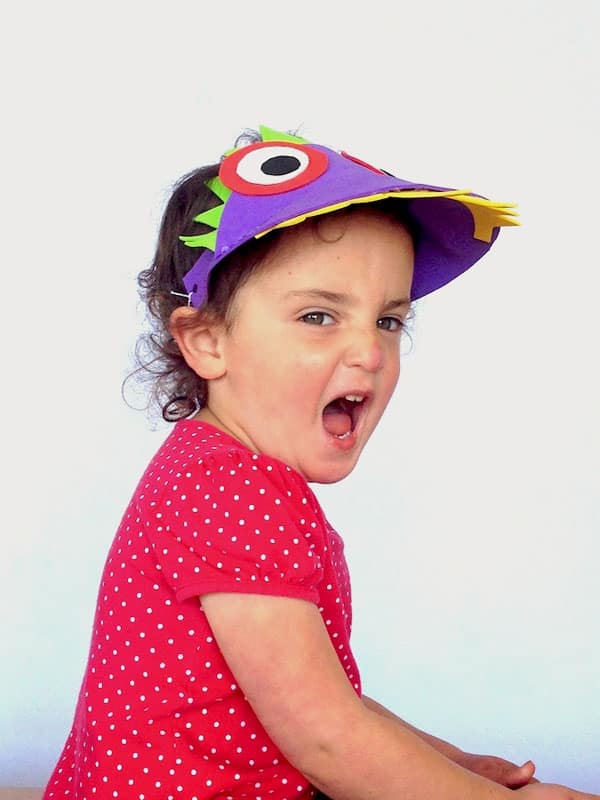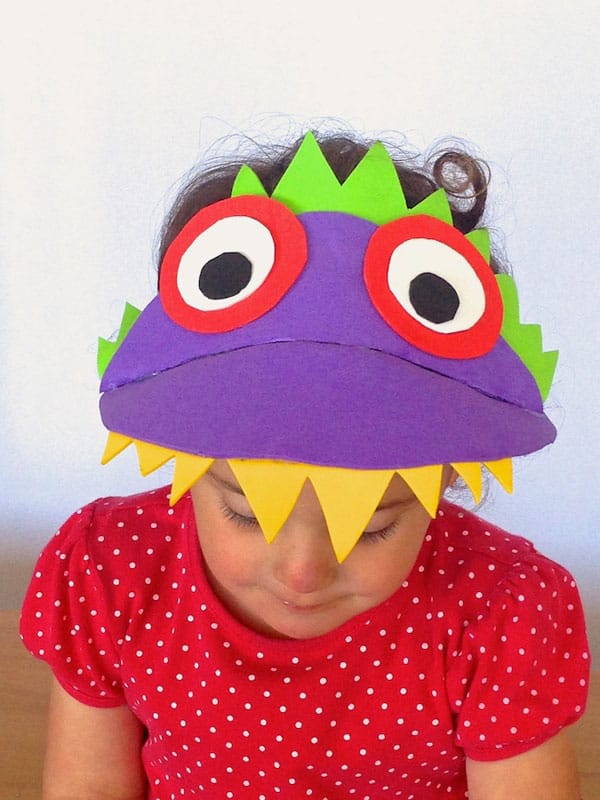 Elisa is currently a stay at home mum, and a television/video producer and videographer by trade. She produces a series of craft activities suitable for kids, entitled Room To Grow, which you can find on YouTube. She enjoys doing art and craft with her kids and will occasionally take some time out with some sewing. She left Melbourne for a sea change and now resides in a small coastal town on the Bellarine Peninsula. Which is a good thing because she loves to spend time at the beach, and sailing.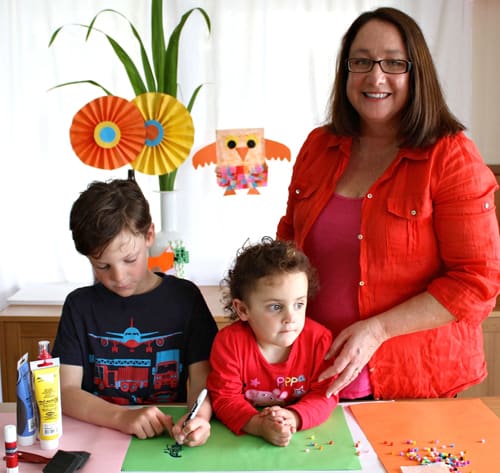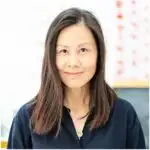 Agnes Hsu is a mom of three and has been inspiring parents and kids to get creative with easy activities and family friendly recipes for over 10 years. She shares her love for creative play and kids food to her 2MM+ followers online. Agnes' commitment to playful learning and kindness has not only raised funds for charity but also earned features in prestigious nationwide publications.