I'm excited to welcome artist and children's illustrator, Yuliya Gwilym once again who's here today sharing a cute holiday craft with us. Yuliya runs ROKKAKUKIDS, an "ongoing project that unites creative activities for children" with the goal of kids developing creativity.


Find out how to make this wonderful Christmas wish ornament craft. Thank you and welcome Yuliya!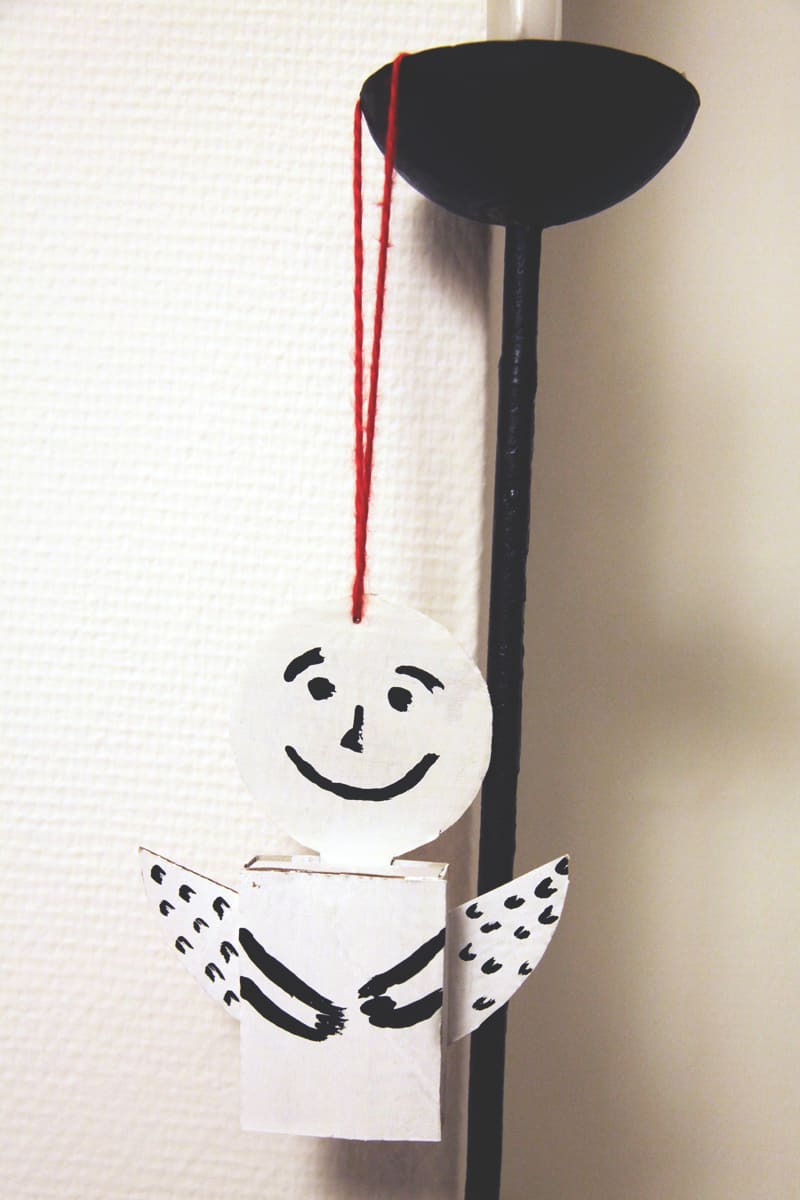 Christmas is about hopes, dreams beliefs and of course presents! Do you ask your little ones what would they want from Santa each year or do they write him a letter? Everyone has their traditions and we came up with our own: let your kids put their Christmas wish-lists inside of a DIY angel ornament which will not only decorate your Christmas tree but also keep your wishes in secret, only for Santa's eyes 😉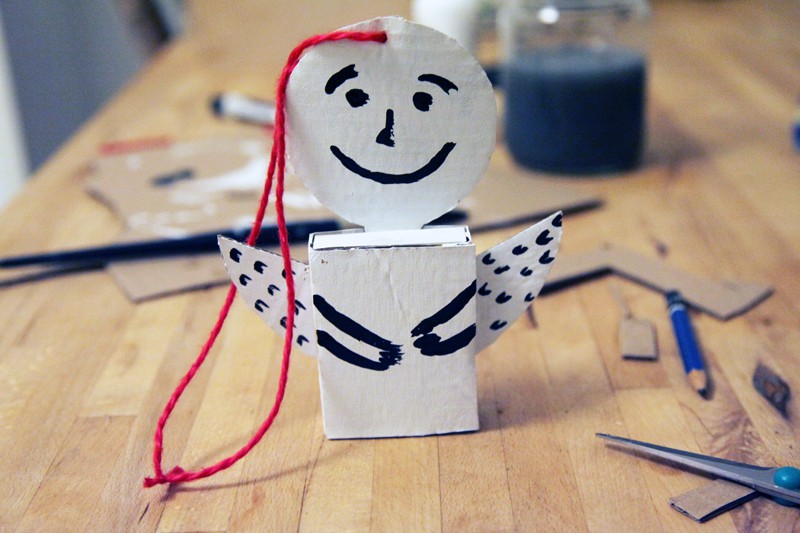 Angel Christmas Wish Ornament – Materials:
– a piece of cardboard
– scissors
– a piece of yarn/string
– an empty match box
– glue
– gouache (or paint, we used white and black colors)
– a paintbrush
– a pencil / pen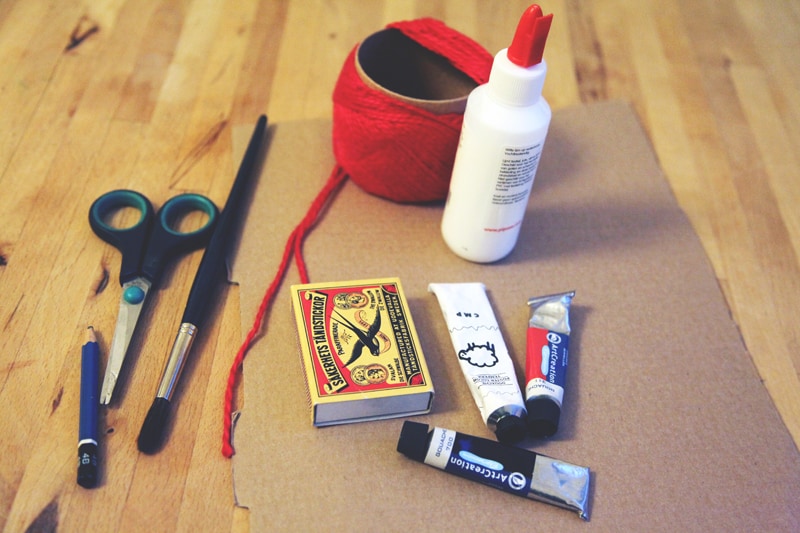 Step 1:
Take your cardboard and draw a circle for a head with a little extra piece for a neck (see the photo) then draw two wings. Cut the shapes out.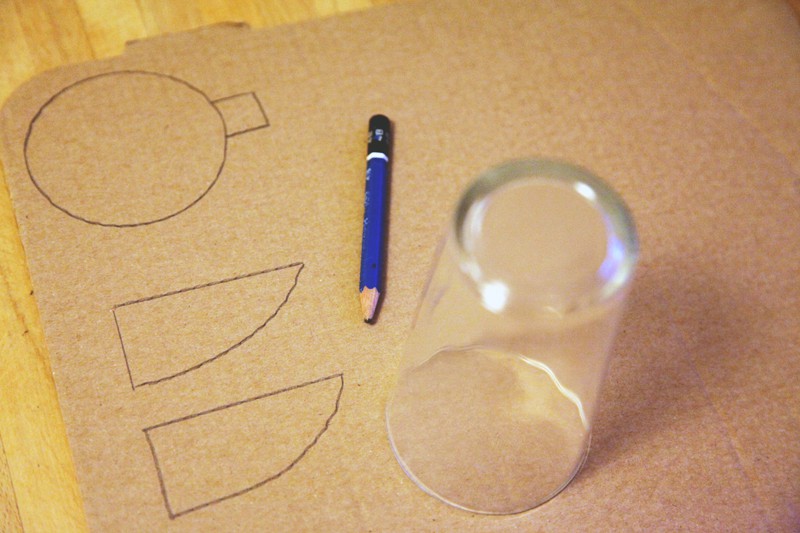 Step 2:
Glue a head inside of a matchbox (see the photo) and two wings on the back of the box.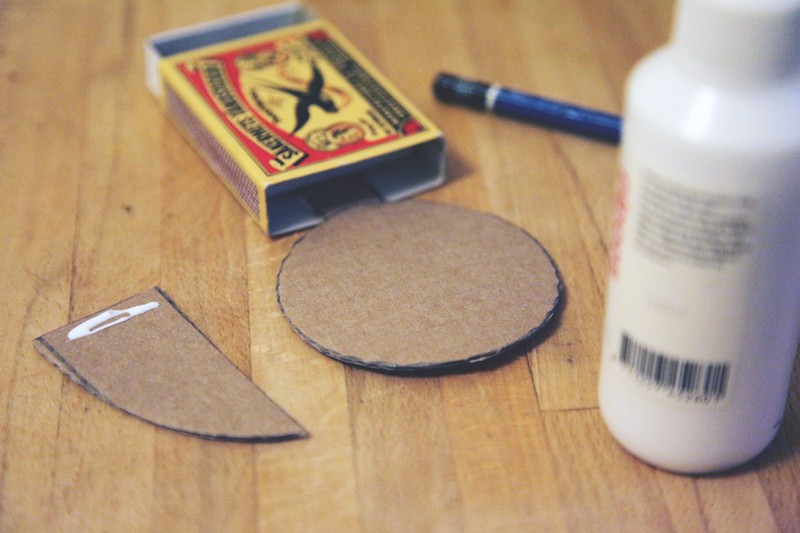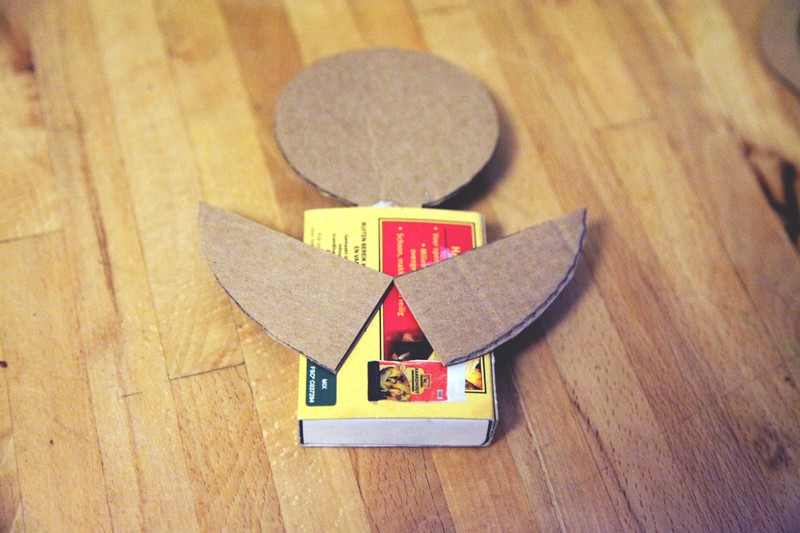 Step 3:
Paint your angel all over (we used white paint) and let it dry.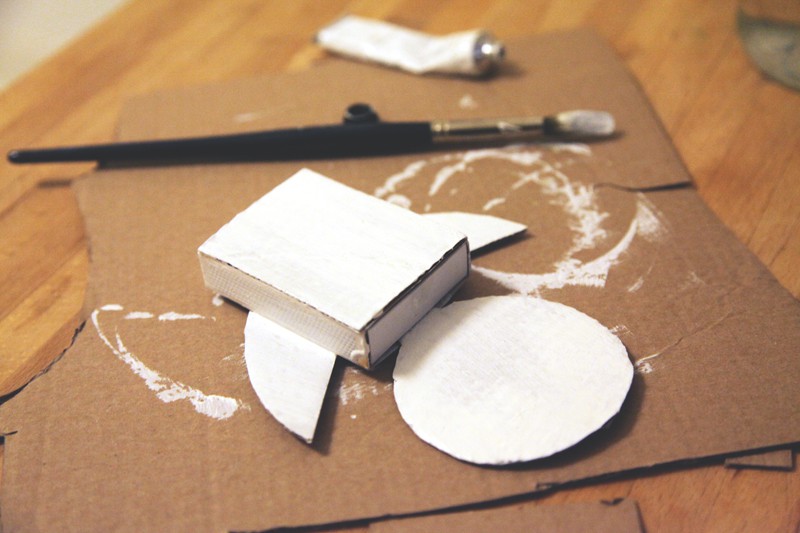 Step 4:
Make a hole for a string on top of angel's head and thread it through.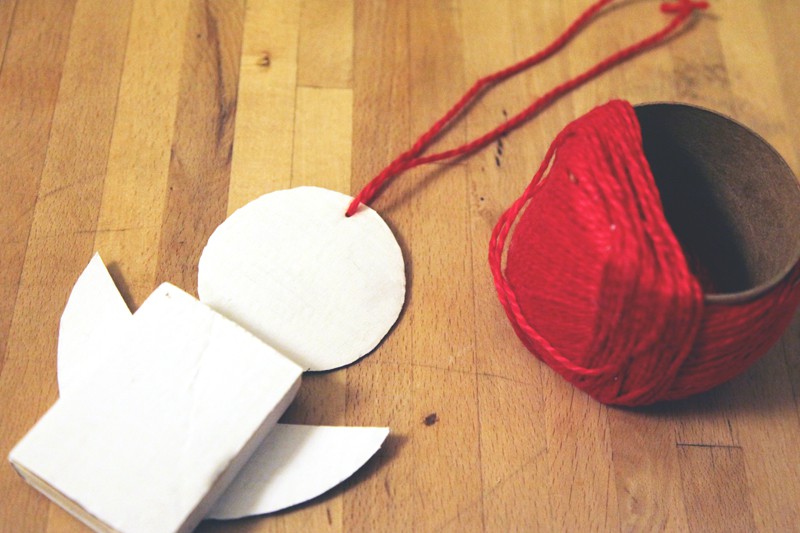 Step 5:
Once the white paint has dried, draw your angel a face and a pair of hands (or do a dress pattern instead)
Step 6:
Take a piece of paper and write your Christmas wish. Open a matchbox and put it inside. Your angel will keep your Christmas wish!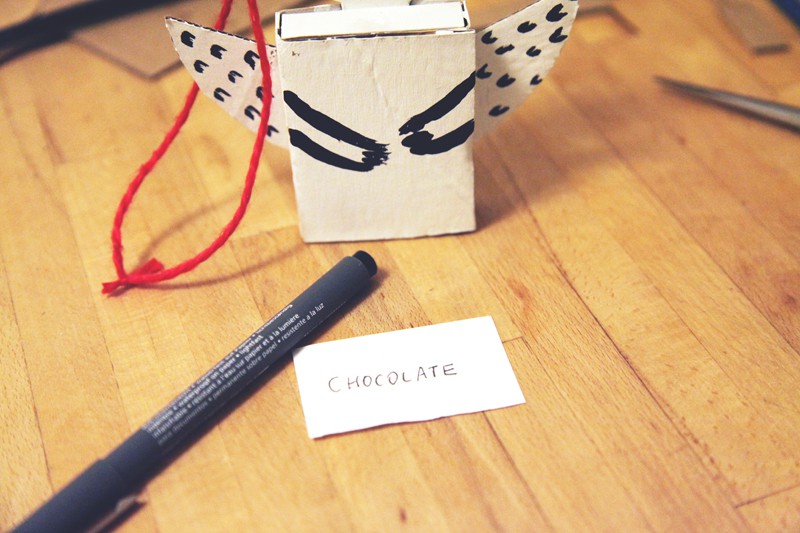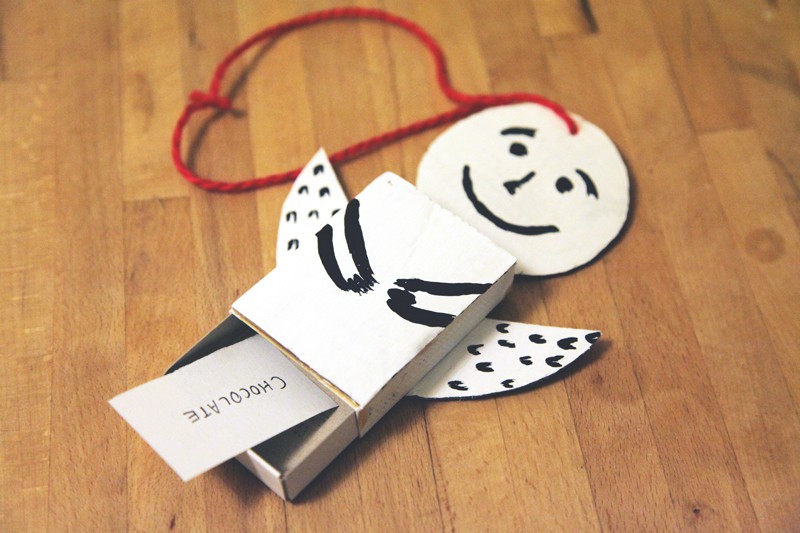 Now you can hang your angel ornament to decorate your Christmas tree or house!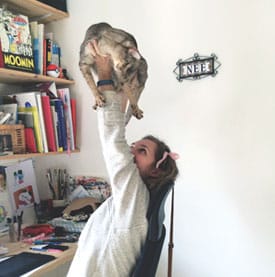 Yuliya Gwilym is a children's illustrator originally from Ukraine based in the Netherlands. She writes and illustrates children's books as well as designs creative activities for children. Follow her latest work on her blog, Instagram, and Facebook. Her work can also be purchased on her Etsy shop.