Now that the leaves are starting to fall, incorporate the feeling of nature into your home with this beautiful kid-made felt table leaf runner.
Materials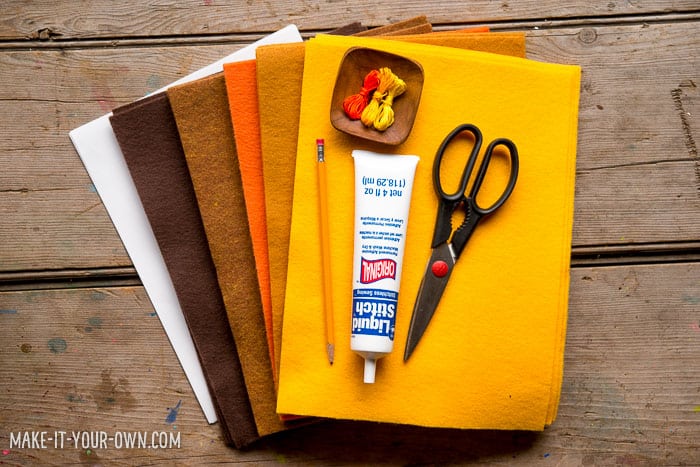 Felt sheets (You can use bigger pieces, we just found these easy to manage. We went with 5 of each color, leaving some room for errors that might occur. The amount you use will depend on the length of your table.)
Scissors
Sewing materials
Paper
Pencil/eraser
Fabric glue
Tape (optional)
We always find these items helpful too: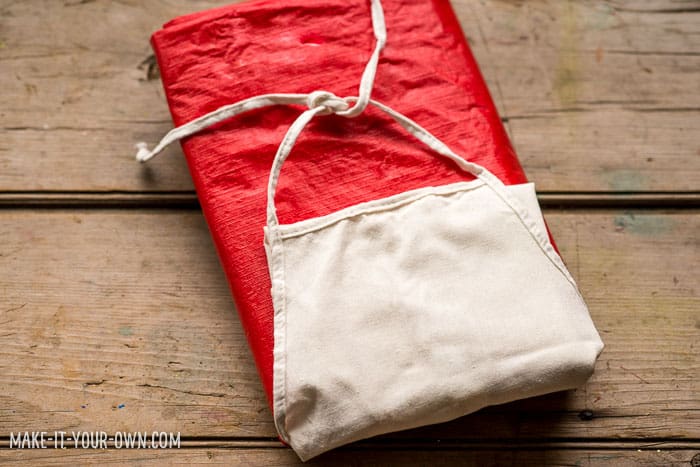 Directions
Go on a nature walk with an adult, observing leaves, collecting leaves and/or taking photos of the various leaves you might find and like the shape of.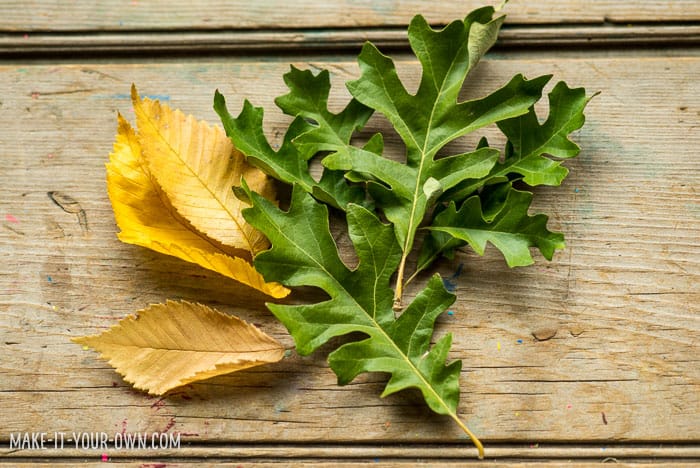 Draw out the leaves. We went with the size of the paper.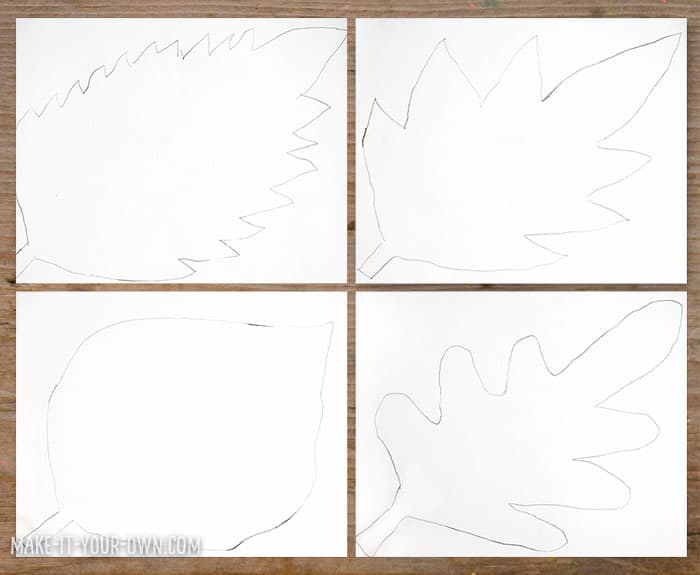 Cut out your leaves to form a pattern.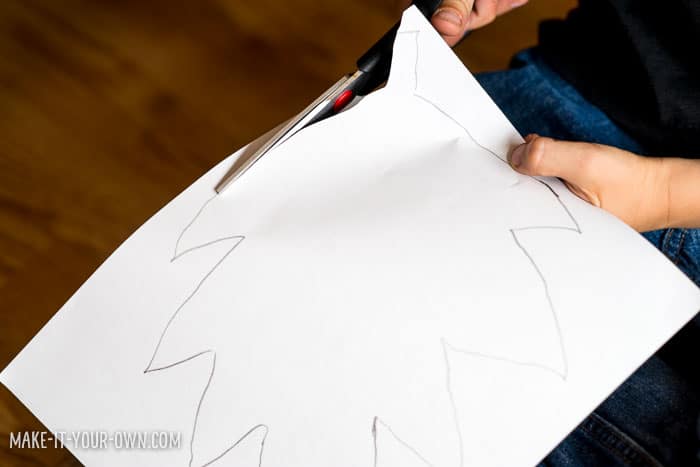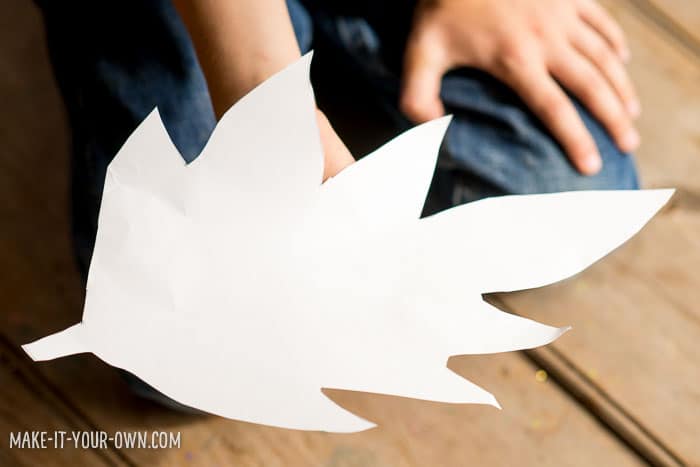 We then made tape loops, attached them to the back of the pattern and adhered the leaf to the felt sheet. We find the tape holds the pattern in place without the pokes that sometimes come along with using pins!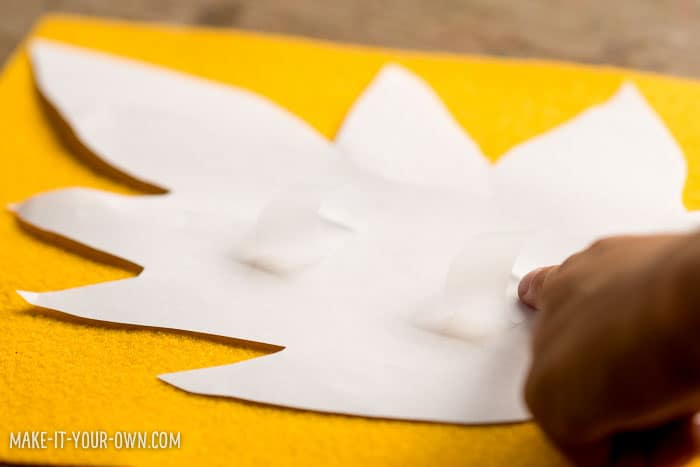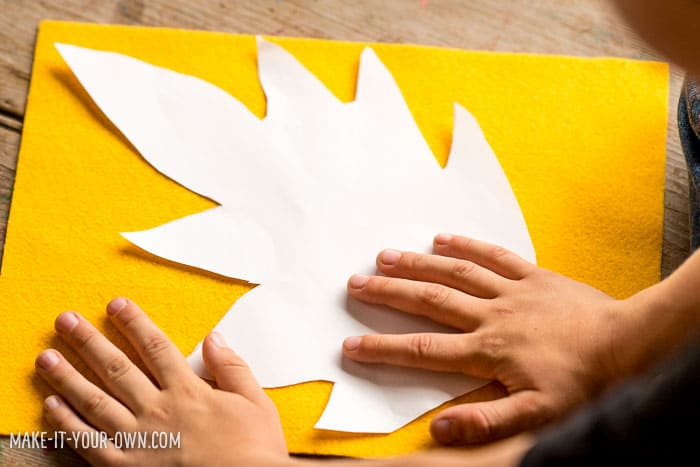 Cut around your pattern carefully forming your felt leaf. Repeat for as many leaves that you would like with each pattern you make.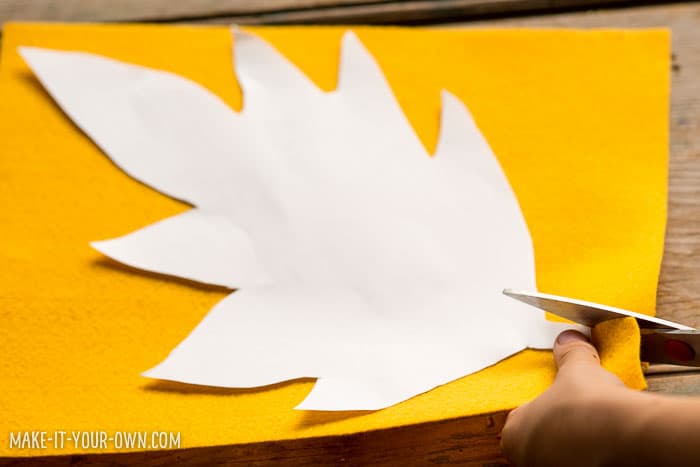 Sew on any details that you would like (for example the midrib and the veins). We used a machine, but you can do it by hand if you like.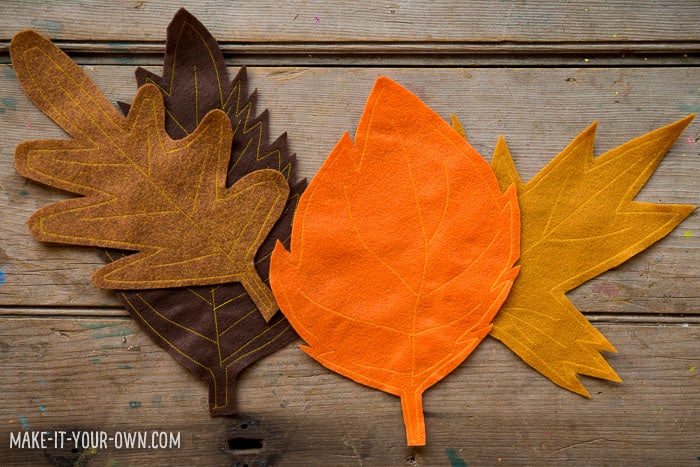 Don your smock and cover your space with a craft table cloth. We then glued the leaves to each other overlapping them in a line formation. Allow to dry overnight. We wanted our table runner for the center of the table, but you could extend the leaves over the edge.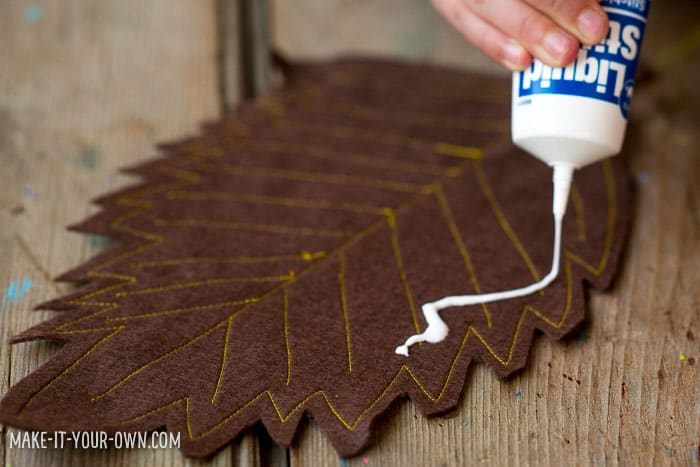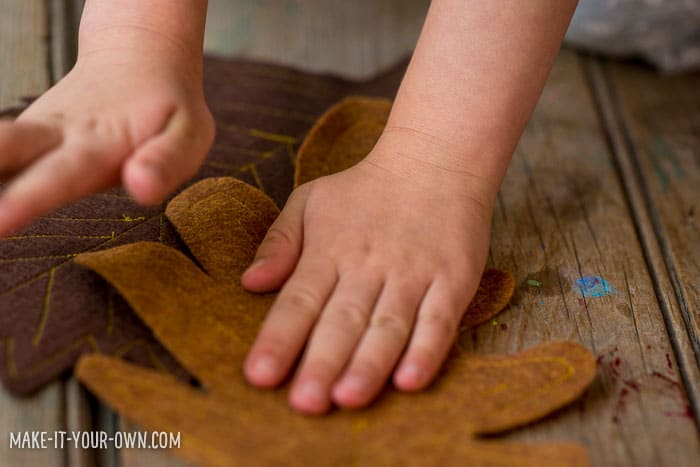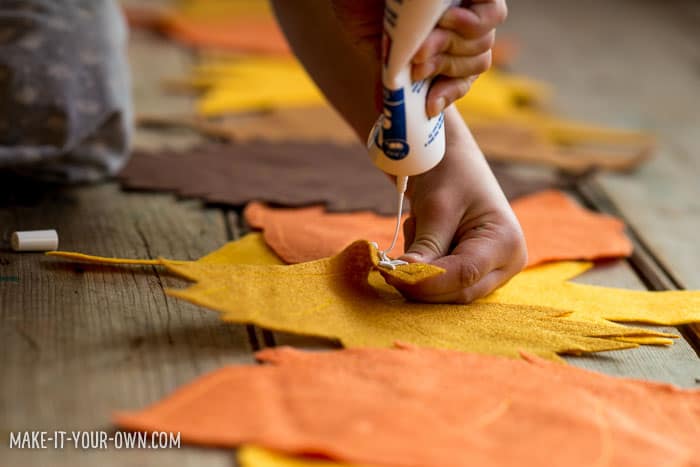 Enjoy!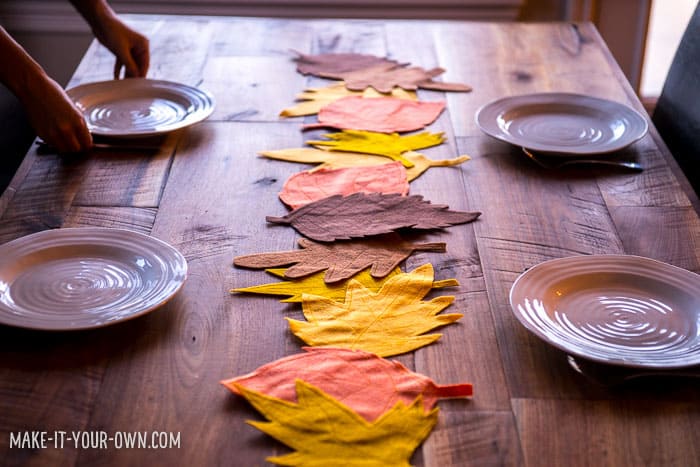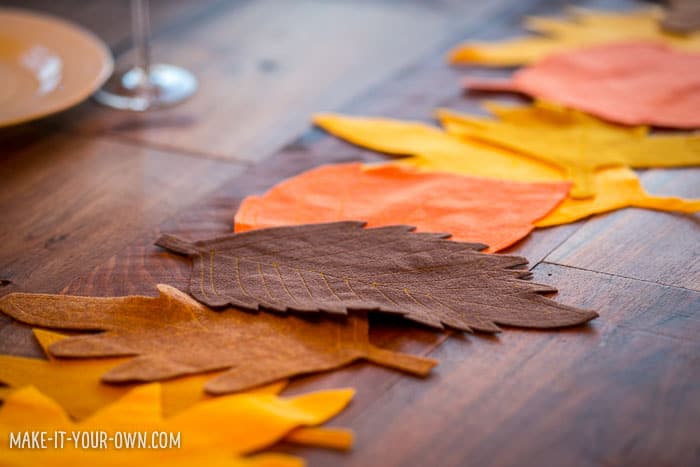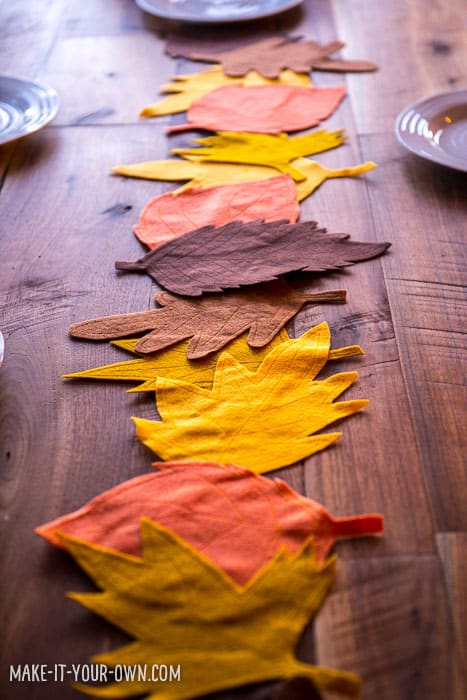 Purpose
Getting out into nature.
Developing one's fine motor skills (Cutting, gluing sewing etc.)
Learning how to make a pattern and use it to create copies.
Safety Notes
We suggest that you wear a smock and use a craft table cloth to protect your clothing and surfaces.
Use scissors and a needle with care and adult supervision.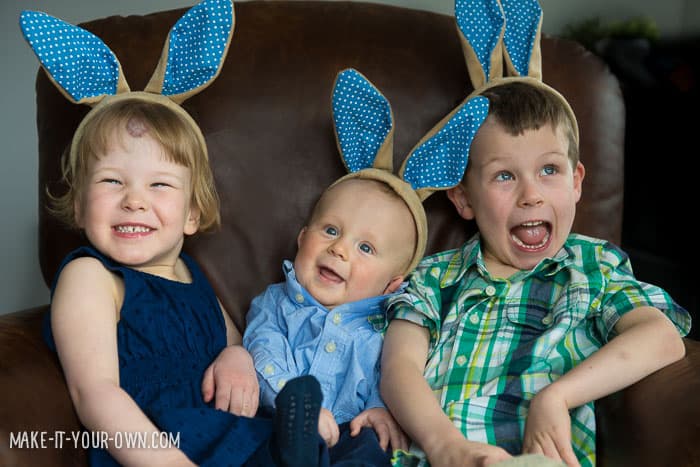 Make it Your Own is a Canadian children's website. We hope to inspire educators and families with projects to do together, explorations of various mediums and techniques and to get out into nature to source supplies. We love re-imagining items and thinking of new ways to share children's artwork. We are often described as "an educational mom, a digital dad and their three mini-makers.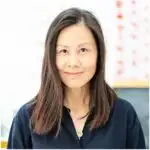 Agnes Hsu is a mom of three and has been inspiring parents and kids to get creative with easy activities and family friendly recipes for over 10 years. She shares her love for creative play and kids food to her 2MM+ followers online. Agnes' commitment to playful learning and kindness has not only raised funds for charity but also earned features in prestigious nationwide publications.